🛺 An Adventurous Trip From Pursat To Phnom Penh #2 🛣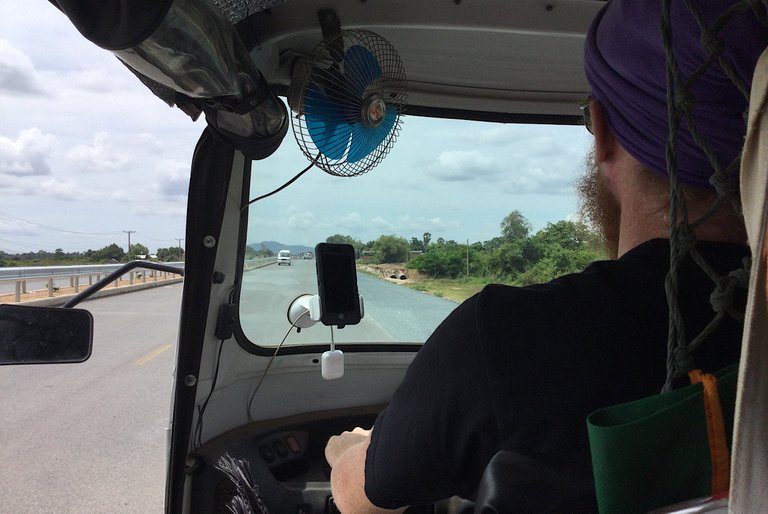 After I arrived in Pursat and rested there for a little while, then we continue our trip to Phnom Penh. It is a bit far from Pursat to Phnom Penh and I will tell you what happened to us in Phnom Penh too.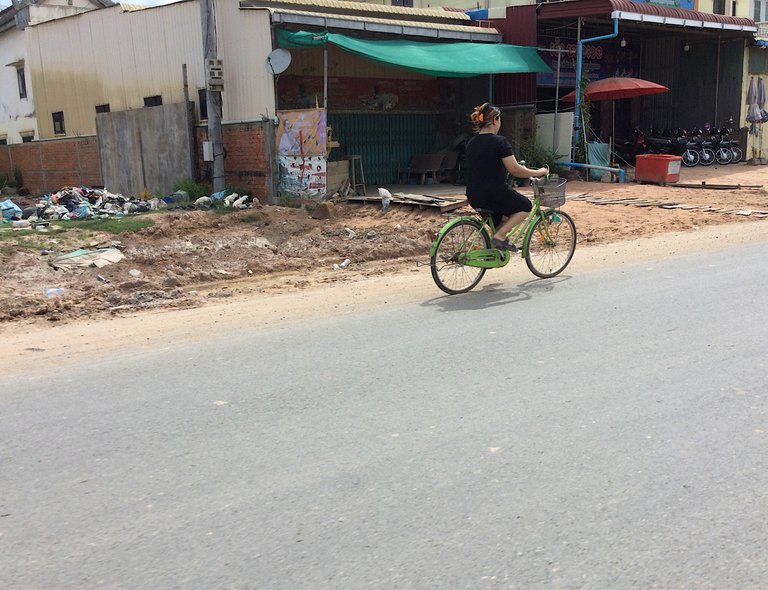 I just realized that a lot of people like riding bikes or maybe because of the gas is too expensive now. It is good to ride a bike, and it doesn't use gas like cars and motorbikes. I have a bike but I haven't ride it for a very long time.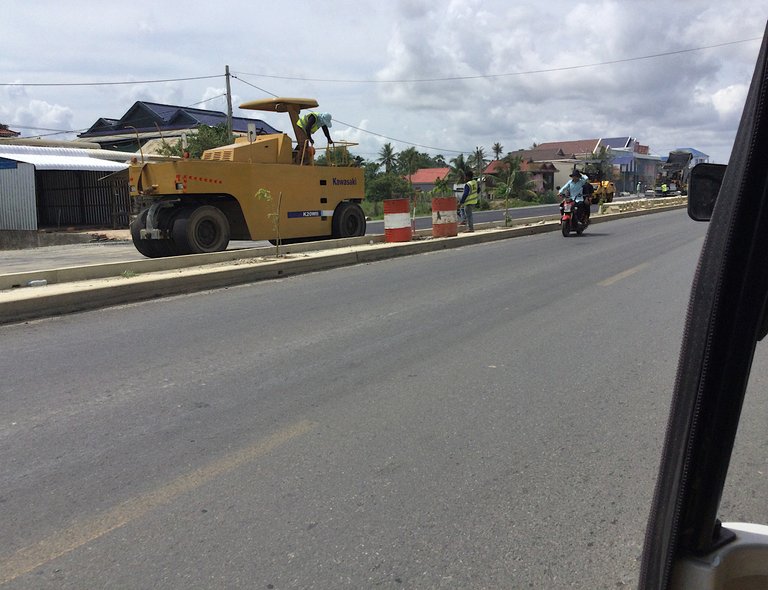 A lot of roads are broken and they needed to be fix. Some places are very dusty because it is dry and it's not fixed. There are a lot of vehicles that I have never seen before. People have to share one road while the other side of the road getting fixed.
We didn't even reach Phnom Penh yet but the road is already busy. We have to wait for a while because of something but I don't remember. Well, after 30 minutes or 1 hour we finally passed that place. We arrived there at about 2pm or 3pm so it is very hot.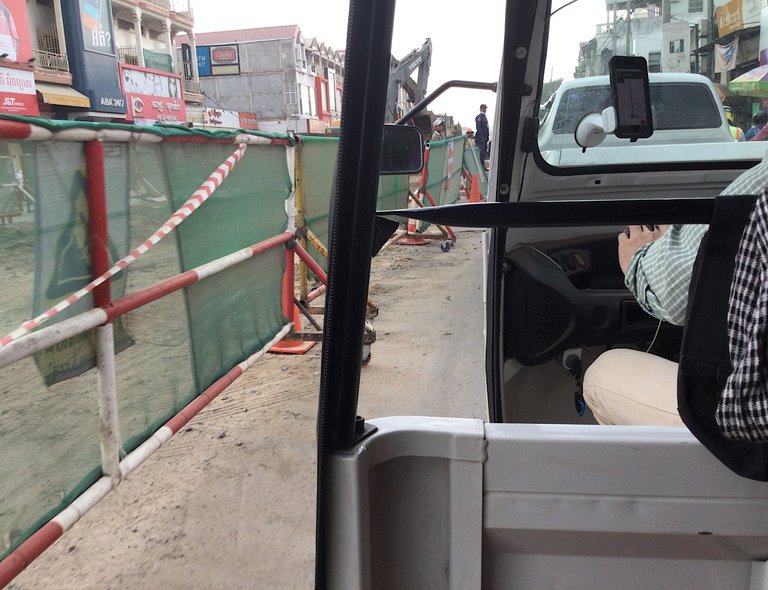 After we arrived in Phnom Penh we found a place to stay and we head off to find a place to change the washing machine. While we was finding the place to change the washing machine but we were kinda confused where the was is. While we was finding the place we got stuck in a traffic. A woman riding a motorbike trying to get pass everyone and hit our tuktuk's mirror. My dad already got it fixed. The longer we stay in Phnom Penh the more problems we have. A delivery guy riding a motorbike and hit our tuktuk but we are fine and the guy was hurt a little and broke the screen of his phone. He asked for 180 dollars for the damages but we didn't give, because it wasn't our fault. There are a lot more problems and out tuktuk suffered a lot.

CLICK HERE TO JOIN HIVE AND START EARNING CRYPTO LIKE US
---
---