Part Of The Journey Back To Cambodia ✈️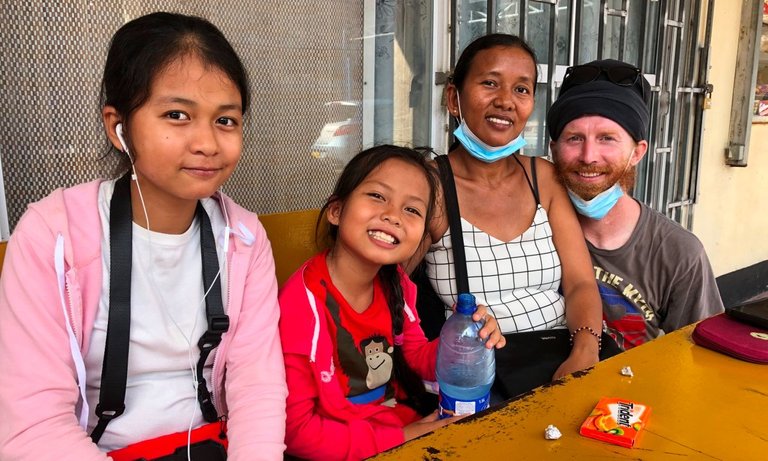 I want to share some pictures that my mom and I took in Suriname and our way to Amsterdam. I really miss my dad and my friends. I hope I will see them soon. I hope you enjoy my post.
A Trip From Suriname To Amsterdam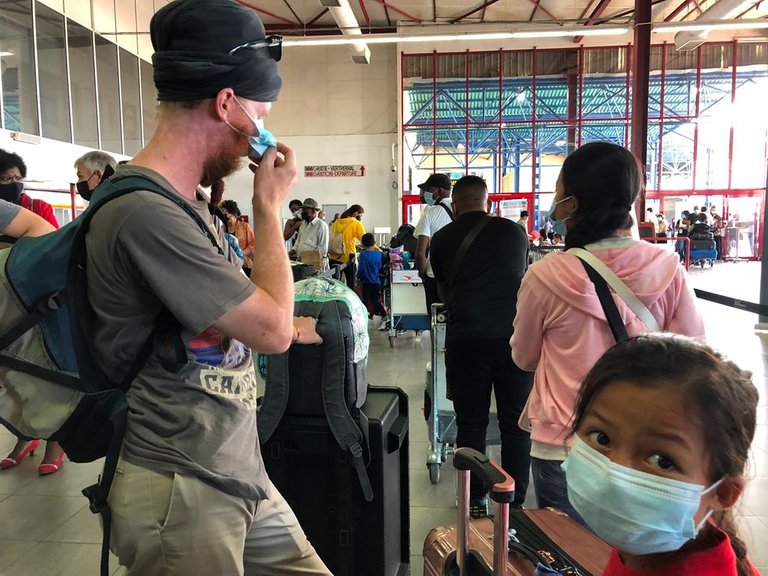 Well, I don't know what to say much but for now, I'm so happy. This is a picture of me, my sister, and my dad waiting in line to send our luggage to the airplane. We waited about one or a half hours. It is a little bit hot there. Those people who waited in lines are going to Amsterdam like us. There are Surinamers, us, and other people from other countries.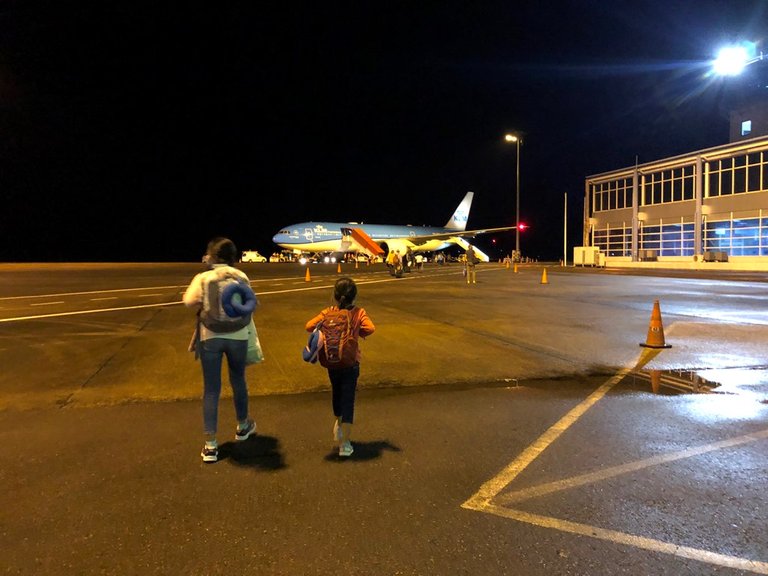 This is a picture of me and my sister on our way to the airplane and my bag is very heavy. My shoulder and my neck are almost broken. At that time it was raining. We have to wait for the rain to stop and the rain has to stop before we can leave for the plane. Before we leave for the plane we have to go past a security dog. Monkey-B was so scared. I was too a little but we are safe at last. My dad flew after we did.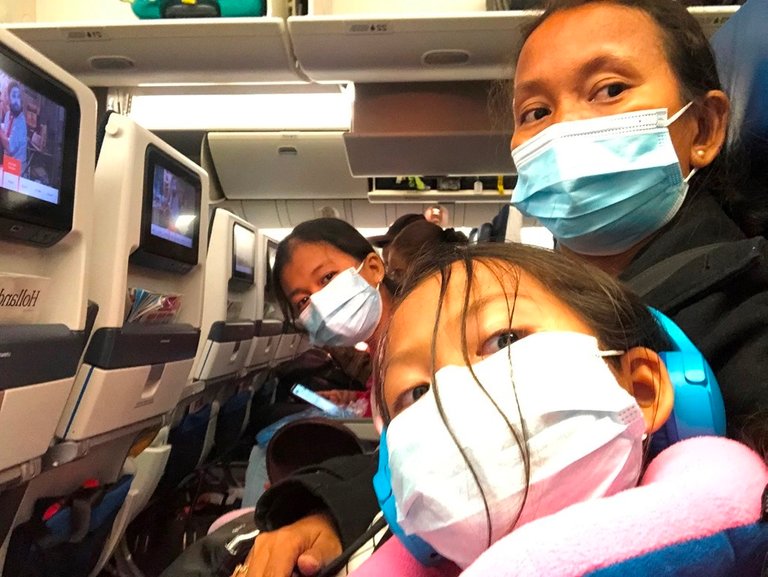 This is a selfie of me, my mom, and my sister. The plane we sit in is KLM it is a Dutch airplane company. On the plane we have to wear masks every time but not when we eat. My sister watched a few movies and I remember one of them is Raya And The Last Dragon. I tried to find some interesting and I found Harry Potter And The Goblet Of Fire. I didn't finish it but I finished it while flying to Singapore.
Well, this is the meal. They got a few slices of plantain, some soya chunks, some long beans, and rice. Then we have a salad with corn, peas, a little bit of bell pepper, and a few red onions. We also had dessert and I think it is pineapple. It's not bad at all and I think it is a lot better than all the food in Suriname's restaurant we've ever tasted.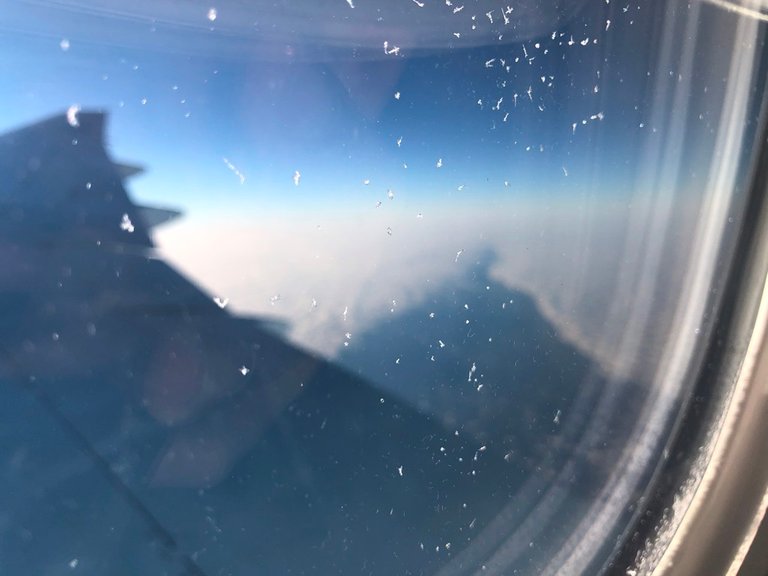 We have to leave the window closed for a long time but when I woke up and I opened the window I saw some beautiful things to picture. The window has a little bit of ice on it. We almost arrive in Amsterdam at that time. I was still sleepy so the picture is not good.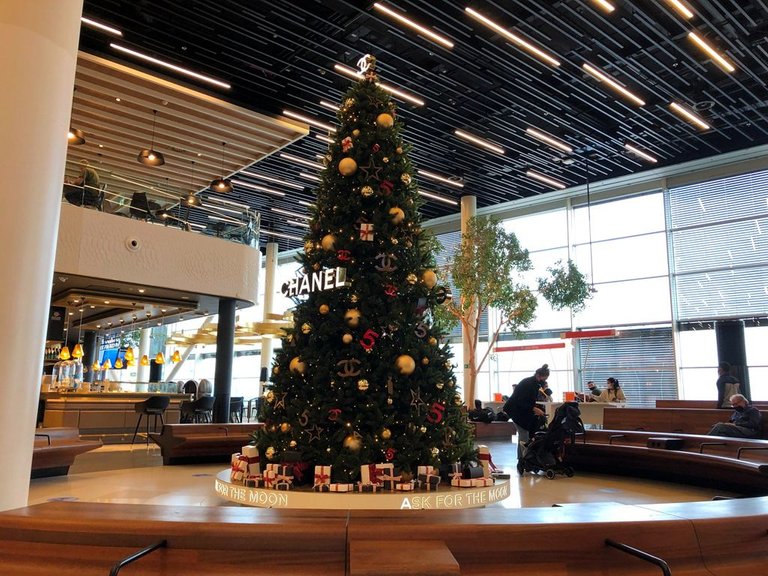 When we arrived we go to the international place. We tried to find E1 and we tried to find it for a really long time. Then we went downstairs and found E1 and also a big Christmas tree. They put a lot of Chanel logos on the tree and a lot of number 5. Under the Christmas tree, there were letters and it says "Ask For The Moon". I don't know what it means.

CLICK HERE TO JOIN HIVE AND START EARNING CRYPTO LIKE US
---
---