MUSIC HEALED ME

Music is a moral law. It gives soul to the universe, wings to the mind, flight to the imagination, and charm and gaiety to life and to everything.
____________Plato_____________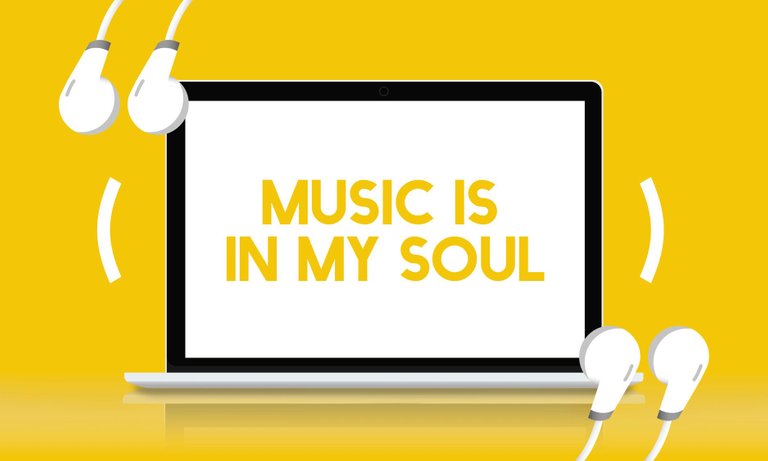 ---
Hello music lovers, welcome to my blog, If you are visiting my blog for the first time I'm Kelvin popularly known as kilvnrex. I don't want to bore you for long so let's quickly ride along to what brought you here.
Have you ever heard a sound that shatters your spirit, rebuilds it, and recreates something else in you? This has been my experience with music this year.
---
I want to believe that there are true music lovers here who can relate exactly with what I'm saying, and if you are, you will agree with me that music is more than just lyrics and sounds, chords and tones. There is something behind every sound, every chord and everything that makes up a song.
Early this year, march to be precise, I collected an album from a friend because I was tired of the once I had I needed something new. But then again it took me over a month before I could listen to them because I felt I was cheating on my old music by collecting new ones😂 unfortunately or should I say fortunately, I was feeling depressed because of some issues I had with my family that crippled me emotionally. I needed to heal so bad because I was drowning and I couldn't find comfort in my old album anymore. I opted into my full playlist to play every single song I had hoping that I will find something to hold unto.
I then shuffled my music playlist only to hear an extraordinary sound that blew me away completely. This wasn't a song, it was an Instrumental. But this was no ordinary instrumental. Hearing it for the first time, It went into my soul and healed me up completely, it was like the sound knew the exact spot that was injured in me and went there directly to seal it up. I found myself shading tears profusely. When my roommate came in and heard the sound he just lay down without saying a word I knew it did something to him too. The next morning he couldn't help but ask if I could send him the song which I did, although he is a lover of instrumentals but he admitted this particular one was unique the instrumental is titled " The Beckoning" and from then on we would play just that sound from morning till night as long as I had the time.
Another time while playing the song, I Mistakenly removed it from repeat and another instrumental creeped into my hears "Zaphnathpaaneah Instrumental". Menh those two combos are the perfect blues I have ever combined. I do prefer songs to instrumentals generally but these two instrumentals became my drugs as well as my muse. When non music lovers come visiting and hear the sound the say it's nice but as far as it's just sounds they don't see the effect but I'm a music lover and I know that sound is life.
---
If you can relate with this story, can you be so kind as to share your experience.....
---
---