IF HE HAD LISTENED : CREATIVE FICTION PROMPT #110
Mrs Grace stood there looking at the lifeless body laying on the floor. Tears rolled down her cheeks. She could not fathom what had happened. The crowd started to grow and everyone who saw the lifeless body on the ground shook their heads.
Someone from the crowd shouted "that's what he deserves" but then, does anyone deserve to die?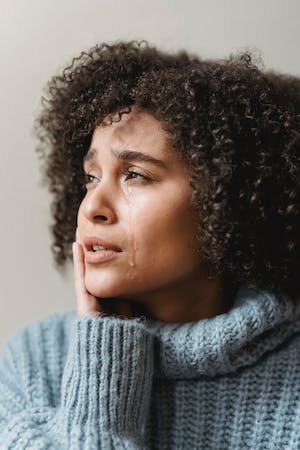 The body laying on the floor was that of Cole, a tall handsome young man, the only child of his parent. His father died when he was 12years old. He was an intelligent chap, regarded as the brightest in his community. All his teachers were sure he was going to graduate top of his class.
Cole was also in the school Basketball team . He was also one of the best players in the team, many thought he would go Pro.
On this faithful day, Cole was going to a birthday party organized by one of his friends. His mother had warned him about partying. On one of the occasions his mom told him "Cole, you know you are intelligent and most of the kids out there are jealous of you, you have to be very careful". He replied, "Mother, I am the most loved kid out there". Cole was right though, he was cherished by all the students in his school and no one would think of hurting him.
When Cole was having some issues with a school bully , the whole school stood up for him.
Cole got to the party and everyone was excited to see him there. He was like a celebrity, everyone wanted to take a picture with him. Cole started drinking all sorts of alcoholic drinks and he could barely walk by himself. He started pulling off his clothes and dancing like he had just won the lottery. Cole was not himself and couldn't even stand, he had a drinking problem. Now, it was time to go and his friend Max wanted to get him a taxi but he insisted that he was okay and could drive home. Cole turned on the car engine and drove off. Well, the house he went for the birthday party was not far from his house so driving home won't be a problem after all.
There was a loud bang and all the residents of G17 Street woke up from their sleep. Some were afraid that it was a bomb explosion. The kids in the area were scared because they have never heard such a loud bang before. Some of the residents rushed out to see what was happening. They saw a car by the big Oak tree just by Mrs Grace's drive way. Mrs Grace came out and couldn't hold back herself. She recognized the car by the tree , it was Cole's car. Her son had ran into the tree while trying to make a turn into their driveway.
Mrs Grace thought, atleast Cole used his seatbelt so it will be a minor injury. But then, Cole didn't use his seatbelt, he was dragged out of the car. He was not moving, she thought again, maybe he's just unconscious due to the impact of the crash. But before the paramedics could arrive, Cole had died. Her only child was dead. There was grave silence when Cole was confirmed dead.
Mrs Grace had warned Cole about his heavy drinking. She was scared that Cole was following his father's footsteps. Cole's father was an alcoholic who would drink and would be found laying unconscious on the street. She saw her son gradually turning into his father.
Cole's father Mr. Wright, would open a bottle of alcoholic drink, pour it into a glass and give Cole to drink. Mrs Grace pleaded with his husband to stop giving their son alcoholic drinks but he would say that he was teaching Cole how to be a man.
Mrs Grace would advise his son not to follow his father's footsteps that it was not the right path to take.
Mr Wright had an accident and died. He was drunk and drove his car into a ditch.
A man in the crowd shouted "Cole had followed his father's footsteps and that has cost him his life".
Cole's body was taken away.
---
---