Chef Freeman.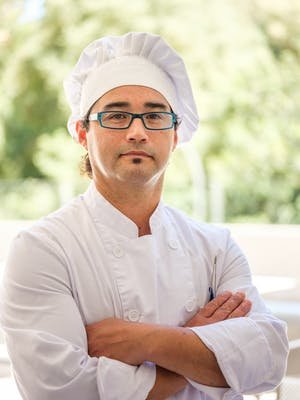 Source
"Welcome back from the short break guys to the number one Tv show in the country that focuses on your culinary skills. And guess who we have on here with us. The famous Chef Freeman." The TV host in her mid thirties with a broad smile on her face said. She has a nice gown on with an apron over her.
And standing next to her was Mr Freeman popularly called Chef Freeman who looked like he was bathed in milk that made his skin shined. He was dressed in a white apron with a Chef cap and grinning from ear to ear. He had the aura of a great cook with the way he held and turned the contents of the pan he had on fire.
Mr Freeman was a renowned chef not just in Nigeria but across the globe. He had clients in several cities across the world. He is known for his great culinary skills and five star restaurant was the talk of the town. He recently opened branches in Dubai and Paris after he hit a big deal with the governor last year.
"I know you're trying to concentrate, Chef but can you say hello to your Fans?" the lady asked.
"Hello guys, and welcome back" chef Freeman said with a big grin.
"Hmm from the aroma of what you have on there I could tell that it's gonna be delicious" the interviewer said.
"Wait till you taste it then, I get you'll be biting your fingers" Chef Freeman replied.
"Okay, guys I wish you're here with us to witness these." This time she said looking into the camera. And to chef Freeman she asked "Okay Mr Freeman, so there has been rumours that there is more to your success what do you have to say about that".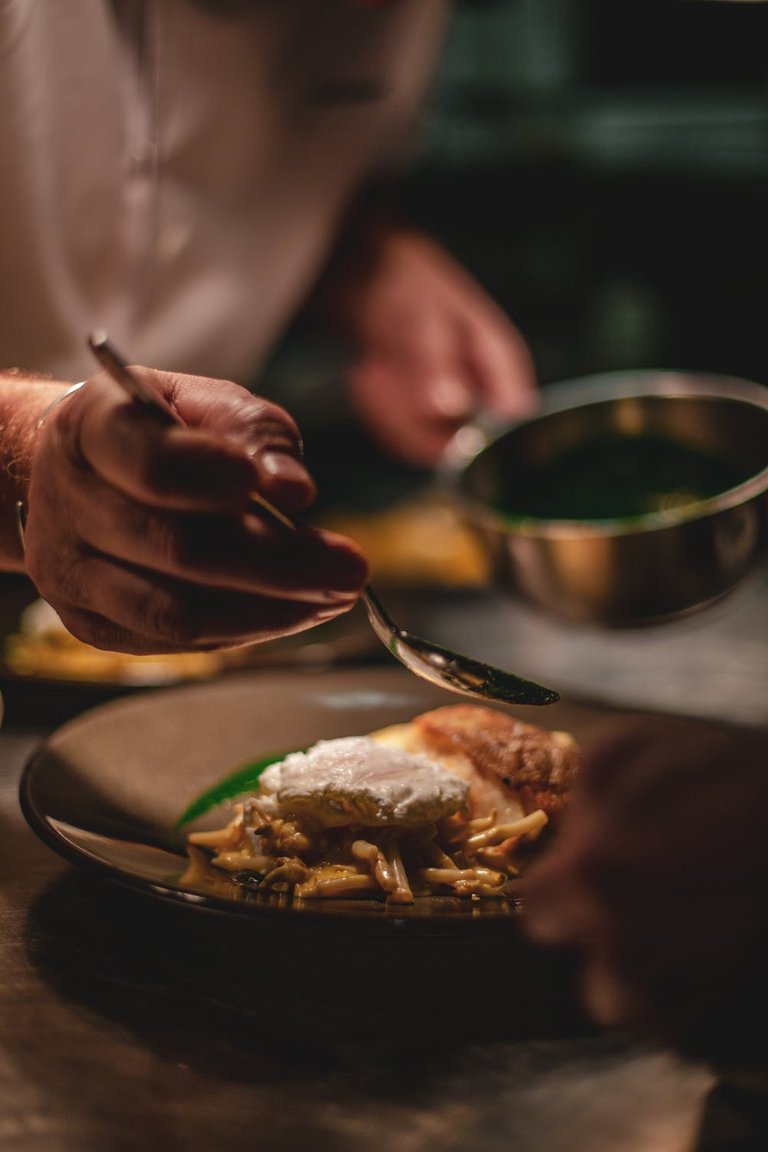 Source
Mr Freeman laughed. Setting down the food from the fire and dishing them into plates he answered. " Tell me who in Nigeria these days his success isn't associated with illegal activity. Of Course success comes with many haters but I tend to avoid them. The goal is to make the skies our starting point way above those trying to pull us down." He said. Setting the pot down into a sink in the studio and filling it with water he announced "And there you have it. Food is served". He announced.
" Okay guys, we've come to the end of today's episode. Make sure to catch us in the next episode of Catch up with your chef where you get to learn several culinary skills. And before I say goodbye to go dive into this beautiful and already inviting dish made by our guest here today. Remember to follow us on all our social media pages and until next week this is bye bye from here."
Few minutes later Cher Freeman was on his way back to his restaurant after the interview. He drove silently on his black sedan car with the customized number "BIG-TIME CHEF" on it . He expertly manoeuvres traffic in the ever busy road of Lagos.
His phone beeped, he picked it up and again it was a message from the EFCC. He banged his steering hard and murmured. Turning to his left he parked at his regular spot, got out of his car and made his way into the restaurant.
"Welcome back sir" his PA greeted as he made his way into his office.
"Thank you Aity" he walked in with Aity carefully following behind. He dropped his bag on the table and slumped into his seat. Looking up to Aity he asked "How's our schedule for the day Aity" Freeman said pouring himself a glass of water.
" We have a meeting with the governor toady by 12 o'clock and Alhajas birthday comes up today in the evening she asked that you be present to explain the cake to her guest. So I slated that one by 5pm".
"Is that all"
"Yes sir"
"Alright you can go" he ordered Aity. Who immediately turned to leave, her shoes clacking loudly on the floor. As she got to the door she stopped
"One more thing sir,"she said. " There's one man here who says he's from the EFCC and he wants to see you"
Mr Freeman looked up from his table. His hands sweaty and his face suddenly pale
He tried to find the words to reply but nothing was forthcoming. He adjusted his tie and relaxed on his chair.
"Sir, did you hear me?" Aity asked still standing with the door open.
"Yes. Yes, please let him in"
"Okay sir" gently closing the door behind her .
Few minutes later the door opened to reveal a hefty man. Dressed in a black t-shirt and trousers he looked like he was out of a gyming house as his shirt could reveal his massive stature. He had the famous commission's red jacket on top of his black shirt with the inscription EFCC boldly written at the back. Walking majestically into the room he introduced himself.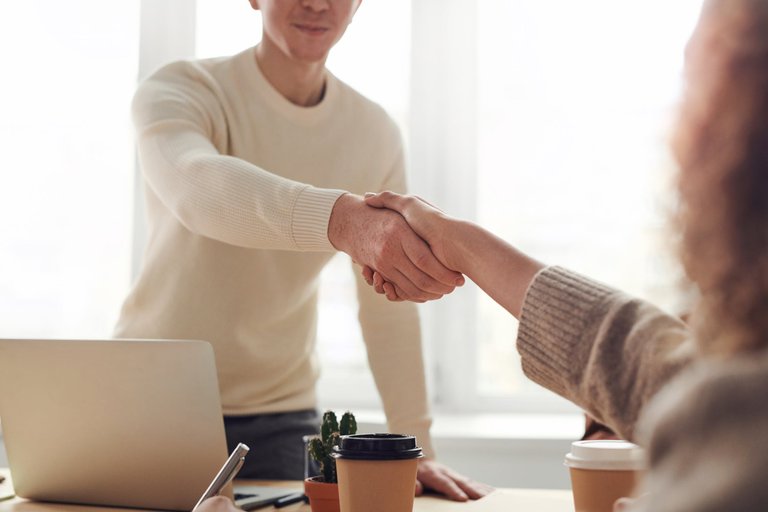 Source
"Good day, Chef Freeman man. I'm inspector lawal from the EFCC." Sticking his hands into his pocket to produce his badge and quickly shoving it on Mr freeman's face.
"Sit" was all Mr Freeman could answer.
Lawal pulled out a seat and sat on it as he continued " I'm here in reports of money laundering by the governor using your orders which you claimed was for an international client. And I'm sure you must have repeatedly gotten texts inviting you to our office which you honoured none. Might wanna tell me why?"
Chef Freeman adjusted on his seat and leaned towards the table. "I wouldn't lie, I got your text. But as you can see I'm a busy man." He lied. "I barely have time for myself. I will honour your invitation when I'm free"
And just as he said, he had gotten several texts from the Department and he didn't reply. For weeks the text stopped coming but he thought the matter had been handled by the governor as promised.
He had helped the governor launder money out of the country. The money was carefully baked inside huge cakes which he claimed were ordered by his client beyond the shores of Nigeria. And had received a huge amount of shares from the governor after that. But ever since the department got to know about it the governor had seriously avoided his calls nor responded to his messages.
He sweated profusely even though he was in a well air conditioned room.
"So, would you mind answering some questions…"
"No I won't" cutting the inspector short." I won't talk to you until I speak to my lawyer first. Like you should know that's a huge allegations not just in me but to the incumbent governor" he bragged gentlg getting his poise.
"Okay, Chef Freeman, give me a call when you're ready to talk to us and I hope it'll be soon. Or else my next visit here will be to arrest you" handing him his card the inspector said and got up to leave.
Mr Freeman dumped himself on his chair and buried his face on his table. He was in for a big-time mess. The only one time he had thought of going dirty and securing the life of his kids financially forever. The thought of him leaving a huge inheritance for his kids. Led him to where he was.
Now he's in a big mess. He recalled he had at first rejected the offer not until the governor tripled his price. That was double what he makes in a year. He didn't have any other option but to accept.
If he still had a chance at redemption will be known after his meeting with the governor this afternoon if not he risks spending a lot of years in jail.
He picked up his intercom and dial his P. A
"Cancel every other appointment for today. I'll be stepping out to see the governor now." He said, grabbed his bag and headed out of his office.
---
---