Luchas (Parte 2) / Struggles (Part 2)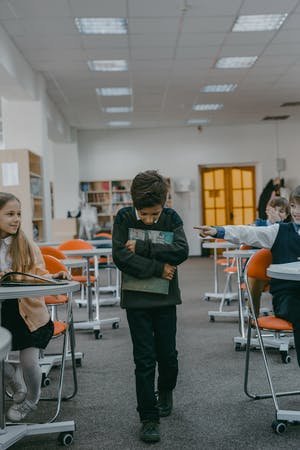 Source
Mientras crecía, me parecía tanto a una niña, que mi madre me vestía como tal, pero eso sólo duró hasta que llegué a la pubertad. Fue entonces cuando todo mi mundo empezó a desmoronarse delante de mí.
Oía a la gente hablar al pasar, las madres impedían a sus hijos hablar o ser amigos míos, y yo no entendía por qué.
No tenía a nadie a quien preguntar, mis amigos del colegio no podían entender cómo empezó a cambiar. Todos crecimos como niñas, pero yo fui la única que cambió al sexo opuesto, tenían miedo así que todos se fueron como todos.
Todo era extraño para mí, debería tener tetas como mis compañeros, pero era al revés, mi voz se hizo más grave, empecé a parecer masculino, y para rematar, también me empezó a crecer la barba.
Fue entonces cuando noté que era diferente, la
niña de las fotos no era el hombre que estaba frente a mí. Yo no era una niña, ni tampoco era un hombre de pleno derecho, era diferente. Tenía tanto el sistema reproductor masculino como el femenino.
De alguna manera, empecé a entender por qué mi padre me detestaba, y empecé a comprender los pequeños chismes de la calle. Me sentía extraño, me sentía como un monstruo, pero también era humano, soy humano.
Nunca pedí ser una persona intersexual, tampoco pedí nacer, entonces ¿por qué tratarme como si todo fuera culpa mía?
Tantas veces he recurrido al suicidio, estaba deprimida, odiaba cada parte de mí, desde las hebras de mi pelo hasta el polvo de mis pies, todo me daba asco.
No tenía a nadie a quien culpar, así que empecé a culpar a Dios. Siempre reflexionaba sobre por qué tenía que hacerme así, por qué ridiculizarme, pensaba siempre.
Un día, mientras hojeaba las páginas de mi Biblia, me encontré con este capítulo de la Biblia, Salmos 139:13-14, hice una pausa, sonreí con desprecio y luego grité. ¿¡Esto está hecho maravillosamente!?
Tenía muchas preguntas que hacer, pero en las escuelas dominicales nos decían que "No hacemos preguntas a Dios"
Entonces, ¿cómo se suponía que iba a obtener mis respuestas? Yo creía que estaba destinado a ser un amigo, y el padre que nunca sentí que tenía? Entonces, ¿por qué no puedo hacerle las preguntas, cuando no podía hacérselas a nadie más?
Tenía mil millones de preguntas en mi cabeza.
Finalmente, le pregunté y, por primera vez, me dijo que estaba maravillosamente hecha. Lo creí al instante. No quería que nadie me dijera que estaba oyendo voces, sentí esa
paz interior y alegría, y me alegré de oír algo bonito sobre mí misma. Así que empecé a amarme a mí misma, por lo que era y por lo que soy.
Empecé a leer libros y a escuchar mensajes inspiradores sobre el amor propio y me quise más.
No era mi culpa haber nacido así, así que no debería odiarme por ser así. La sociedad me hizo creer que era un monstruo cuando sólo soy un humano como ellos. Las personas intersexuales también son personas.
Las personas con deformidades también son personas, esos defectos son los que nos hacen diferentes, no menos humanos.
El hecho de que no seamos como tú, no significa que debamos ser tratados como basura y monstruos, aprende a querernos también, para que podamos aprender a vivir con nuestros defectos.
No todo el mundo será capaz de aceptarse a sí mismo como lo hizo, pero un poco de amor de tu parte podría hacer que lo hicieran, esto no es sólo para las personas intersexuales, sino para todos aquellos con discapacidades en todo el mundo.
ENG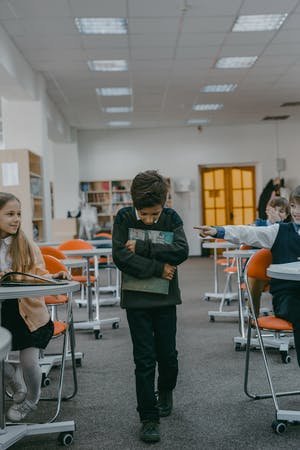 Source
While growing up I looked so much like a girl child, my mom would doll me up as one too but that only lasted until I hit puberty. That was when my whole world began to crumble right in front of me.
I heard people talk when passing by, mothers would prevent their children from talking or being friends with me, and I couldn't understand why.
I had no one to ask, my friends at school couldn't understand how it began to change. We all grew up as girls, but i was the only one who changed to the opposite sex, they were afraid so they all left like everyone else.
It was all strange to me, I should be having boobs like my peers, but it was the other way round, my voice deepened,I began to look masculine, and to crown it all, I began growing beards too.
That was when I noticed was different, the
little girl in the pictures wasn't the man standing in front of me. I was no girl, neither was I fully a man, I was different. I had both the male and female reproductive systems.
Somehow, I began to understand why my dad loathed me, and began to understand the little gossip in the streets. I felt strange, I felt like a monster, but I was human too, I am human.
I never asked to be an inter-sexual person, never asked to be born either, then why treat me like it was all my fault?
So many times have I resorted to suicide, I was depressed, hated every part of me right from the strands of my hair and the dust of my feet, they were all disgusting to me.
I had no one to blame, so I began to blame God. I would always ponder on why he had to make me this way, why to make ridicule of me, I would always think.
One day, while flipping through the pages of my Bible, I came across this chapter of the Bible, Psalms 139:13-14, I paused, smiled with scorn, and then shouted. Is this being wonderfully made?!!!
I had a lot of questions to ask, but we were told in Sunday schools that " We don't ask God questions"
Then how was I supposed to get my answers? I thought he was meant to be a friend, and the father I never felt I had?. Then why can't I ask him the questions, when I couldn't ask anyone else?
I had a billion questions in my head.
Then finally, I did ask and for the first time, he said I was beautifully made. I believed it instantly. I didn't want anyone telling me was hearing voices, felt that
inner peace and joy, and was glad to hear something nice about myself. So I began to love myself, for who I was and who I am.
I began to read books and listen to inspirational messages about self-love and loved myself more.
It wasn't my fault I was born this way, so I shouldn't be hated for being this way. Society made me believe I was a monster when I am just human like them. Intersex people are people too.
People with deformities are people too, those flaws are what makes us different, not less humans.
Just because we are not like you, doesn't mean we should be treated like dirt and monsters, learn to love us too, so we can learn to live with our flaws.
Not everyone would be able to accept themselves as did, but a little love from you might make them do, this isn't just for the intersex persons but for all those with disabilities all over the world.
---
---