Zubby's Pound Of Flesh. [Fiction] [ENG/ESP].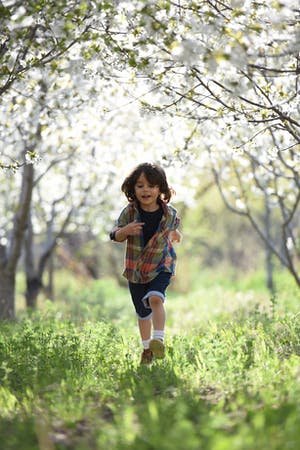 source
I recently moved into a new apartment in the rural part of the town. And since moving in I've had several kids run to welcome me as I walk into the compound. And I'll in return give them the little goodies I have with me.
"Thank you sir" they will all chorus and run back to continue with their games.
Amongst all these kids Zubby was the one that caught my attention. I had developed a soft spot for this handsome boy . He was a little kid of about four or five years. He always had this enchanting smile on his face, with this beautiful smell that little kids have. To top it all up Zubby skin shined in the sun and looked so soft.
When all the kids had collected the goodies from me and gone back to play. Zubby will make sure he helps me with my bags into my house. Most times, i give him extra goodies for his kind heart and watch as he grin with joy and rush out to meet the others.
But on this particular day as I made my way back into the compound after the day's sojourn. The compound was so empty. There was no sign of any kid around. I had heard from the cab man that dropped me that a kid was missing and from what he said this is the first time a kid was missing in that area. I wondered what I was gonna do to the goodies I had on me as not even a single kid was in sight. I looked at the big black bag I was carrying and shrugged my shoulders, opened my door and stepped into my house.
I got to my kitchen and let out the contents of the bag which were some ingredients for cooking and Zuby's dead body. He was sure gonna make great meat for dinner. I smiled and set out to make myself some dinner.
Spanish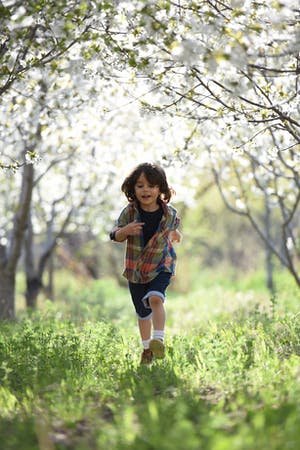 source
Recientemente me he mudado a un nuevo apartamento en la parte rural de la ciudad. Y desde que me mudé, varios niños han corrido a darme la bienvenida al entrar en el recinto. Y yo a cambio les doy las pequeñas golosinas que llevo conmigo.
Gracias, señor, corean todos y vuelven corriendo a seguir con sus juegos.
Entre todos estos niños, Zubby era el que me llamaba la atención. Había desarrollado una debilidad por este guapo niño. Era un niño de unos cuatro o cinco años. Siempre tenía esa sonrisa encantadora en su cara, con ese hermoso olor que tienen los niños pequeños. Para colmo, la piel de Zubby brillaba al sol y tenía un aspecto muy suave.
Cuando todos los niños habían recogido las golosinas de mi parte y volvían a jugar. Zubby se asegura de ayudarme a meter las bolsas en mi casa. La mayoría de las veces, le doy golosinas extra por su buen corazón y veo cómo sonríe de alegría y se apresura a salir al encuentro de los demás.
Pero este día en particular, cuando volví a entrar en el recinto después de la jornada. El recinto estaba muy vacío. No había rastro de ningún niño. El taxista que me llevó me dijo que había desaparecido un niño y, por lo que dijo, era la primera vez que faltaba un niño en esa zona. Me pregunté qué iba a hacer con las cosas que llevaba encima, ya que no había ni un solo niño a la vista. Miré la gran bolsa negra que llevaba y me encogí de hombros, abrí mi puerta y entré en mi casa.
Llegué a mi cocina y dejé salir el contenido de la bolsa que eran algunos ingredientes para cocinar y el cadáver de Zuby. Seguro que iba a ser una buena carne para la cena. Sonreí y me dispuse a prepararme la cena.
---
---