King Of Duels Halloween Event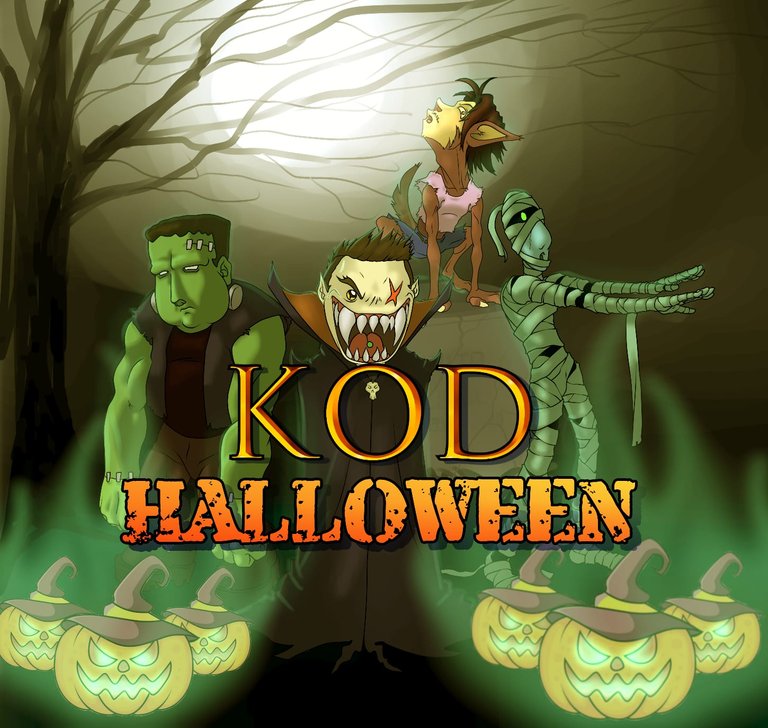 Good afternoon dear duelist
This is a special event, it will have two events in one, which will help all the smallest investors or "Free to Play" players to improve their decks and be able to challenge the best duelists.
Puzzle "Night Creatures"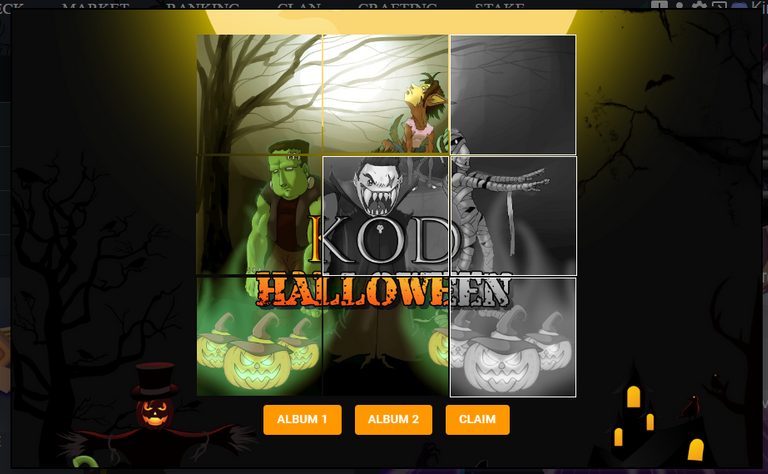 The mechanics of this event is to complete two puzzles, the pieces are obtained by winning the duels, so the more you win and play, the faster you can complete it.
There are nine pieces per album.
You have a 20% chance to win a piece when you win a duel
The pieces can come out repeated -> the repeated cards do not accumulate, they will not count, only those that come out unique
By completing a page of an album you can claim the prize.
The prize is a super rare random card. This card is not NFT, but can be played like any nft card and can also be crafted to convert to nft.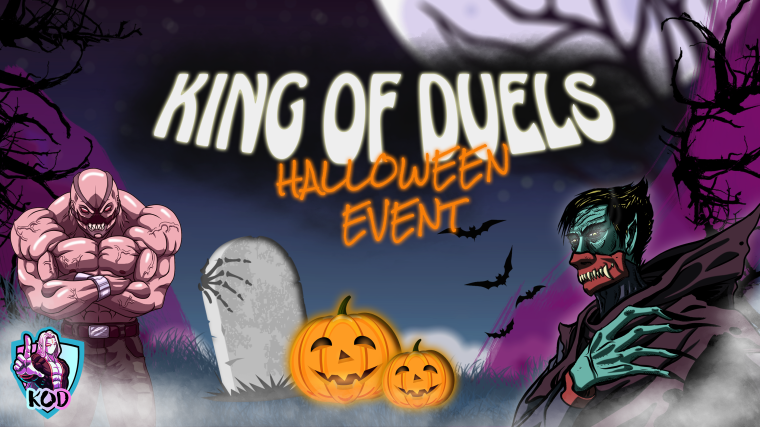 The second event will only be available to players who own one or both starting decks.
This event consists of completing the daily mission, if you completed the weekly mission and receive your weekly qualifying chests while this event is active you will receive these prizes
Who owns a starting deck: 10 KOD
Who owns two starting decks will receive 25 KOD
It should be clarified that this is only while the event is active, but later new events and new dynamics will come.
As you know, King of duels has one of the strongest economy projects on the blockchain with multiple mechanisms that help the ecosystem but we will keep adding new improvements.
A financial economic system is coming soon in King Of Duels which will include a loan and financing system based on different aspects of the player, but will allow you to improve players or obtain a liquid loan in low amounts, games of chance such as slot machines.
Without more to say I hope you are enjoying this game that was made with so much love
by clicking on the "halloween bat" you can see the album of the event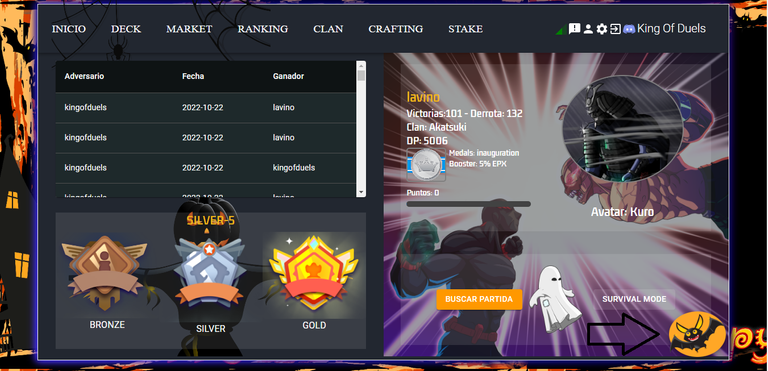 official site|
Discord|
---
---