Second phase of the pre-sale and learn more about the amulets.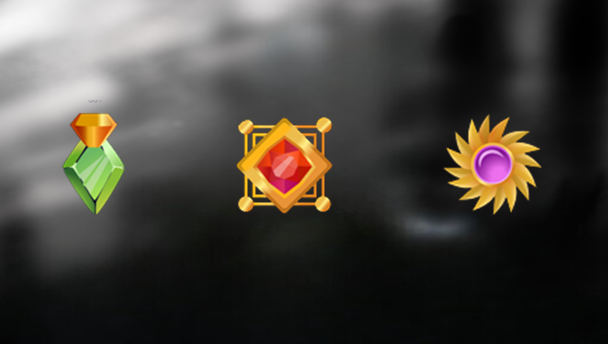 ---
In this opportunity we bring information about the second phase of the pre-sale which will be executed on Monday 06/02/2023 where 1500 $FUSION tokens will be released to Tribaldex.
We also take the opportunity to bring more detailed information about amulets.
---
Amulets are a feature in KOD and will have three roles to play in the game.
The Lucky Amulet will have the role of increasing your chance of getting a higher rarity card when opening a pack of cards.

While the Battle Amulet will add a power or ability during a duel that can be used once per battle.

The Reward Amulet will increase the probability of getting better prizes inside the sorter chests.
So this would be the role of the amulets in the game. Now here I will explain how to get them.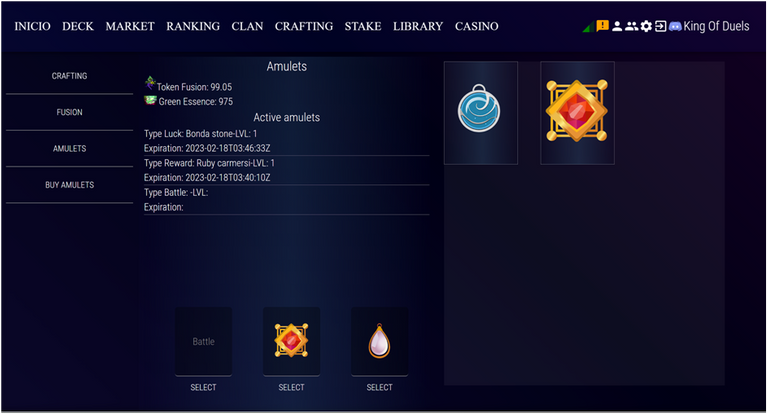 There are two options to acquire the amulets, one of them is paying the corresponding amount with the token $FUISION and the other option is paying the amount indicated in green essence.
Yes, green essence, you read that right. Each green essence is equivalent to 1 DP and the way to obtain it is by burning #NFT, that is to say that if you take three rare #NFT that its total value would be 15 DP, you would obtain from that 15 green essences.
You can get amulets by buying a chest where you can get them randomly or you can buy them individually. It is necessary to keep in mind that all amulets last 15 days when you use them, if they are not in use they are not spent. You can have a maximum of three active amulets but of different types.
You can level up each amulet, but only the lucky and reward amulets can reach level 5.
If you have not activated the amulet yet, you can take advantage of this opportunity to increase its durability to a maximum of 45 days by paying with green essence.
---
Gradually, the other use cases that $FUSION will have in the game will be integrated.
In the same way I invite you to join the community discord so you can keep informed of the updates that will be made and get any additional information that is useful.
---
| | $KOD is the main utility and reward token in King of Duels that is used to purchase card packs and complete most of the activities in the game. |
| --- | --- |
| $FUSION is an in-game governance token within King of Duels that will act as a substitute for $KOD in certain special activities | |
| --- | --- |
---
Official site|
Whitepaper|
Discord|
---
---