F e a r l e s s
Hello People!🙌
I'm very sure you're doing good, just keep it up👍. Thank you for visiting my blog again🤩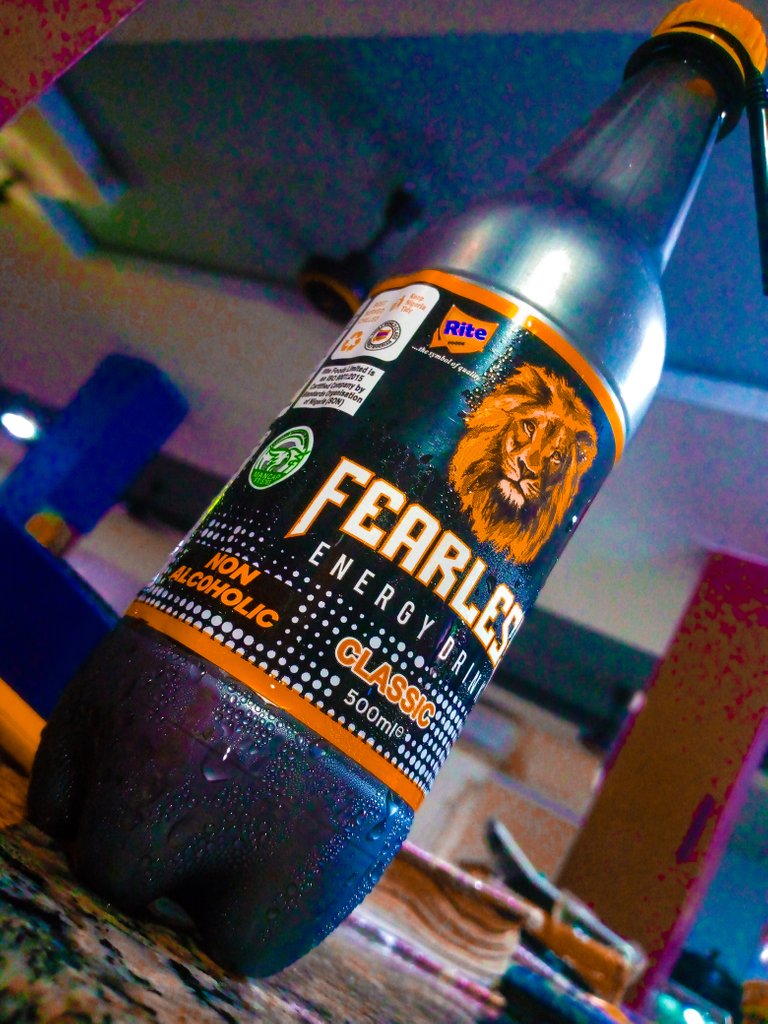 Image is mine
I was scrolling through my gallery today when I met this photo I snapped some months again, I smiled and remembered what happened and what people said the day I took the drink.
This is not in any way to promote the drink or its brand
An average Nigerian should know this drink and what it's capable of doing. Let break it down for the benefit of non Nigerians reading this.
It's an energy drink
It's not an alcoholic drink
It contains caffeine which helps to prevent drowsiness.
As you've read above, people majorly go for the drink to energize the strength in them especially when they're doing work or engaging in exercises. Students make use of it to stay awake all through the night so they can read...I don't know if this works well because I never used in school.
There's a misconception about the drink
The first time I had the drink in my former workplace, I was being questioned and got suspicious. How?
That day, I was battling with catarrh (running nose) and I didn't want to take catarrh pills because it'll make me to be drowsy, and that won't be fine because I was at work.
So I went to buy the catarrh pills to take it when we are about to close from work that day, so incase the drowsiness comes, it'll meet me on my bed.
But I remembered also that I need to engage (write & read) that night, so I decided to buy a bottle of fearless to take it after taking the catarrh pills, so the caffeine in the drink will fight(neutralize) the drowsiness.
Time was around 6:30pm when I went to buy the medicine and drink, when I returned to office with a nylon revealing the drink on my hand, all the ladies assembled on my table to ask me the reason I bought a bottle of fearless. I explained to them but they refused to believe me, they all concluded that the energy drink is meant for "night work".
What's this night work? It means s3x at night. They thought I have a lady waiting for me at home that night.i
I busted into laughter for their outrageous thoughts. But they still didn't believed me😂.
That was the day I found out that the energy drink is used as an energy booster for s3x on guys. Till today, I never believed that,,, I think it's just a misconception. Where are my guys? please do share your thought on this via the comment section
That day, I had to open the drink and finished it before their eyes. Wait! Did I said "finished"? Of course they didn't allowed me, they took the major part of it lol😂. Maybe they wanted to drink that's why they came 😂😂.
Feel free to share your knowledge on this...
Thanks for reading.
---
---