My Plan to Perfect and Market my Shoe Making Skill by Year end - LOH #99

Hi friends on Hive. Compliments of the day.
I am excited to share with you a goal I wish to achieve by the end of this year, 2022. Achieving this goal will add value to me as a woman and will increase my income. This is my entry to the 99th edition of Ladies of Hive contest. Thank you @ladiesofhive for this prompt.
Question: We are already in September and soon it will be the last quarter of the year. Do you have a specific goal you want to achieve by the end of the year? Tell us about it and what you are doing or will do to achieve it.
Let's dive in and share together. I will also be glad to et your inputs to help me achieve this goal seamlessly.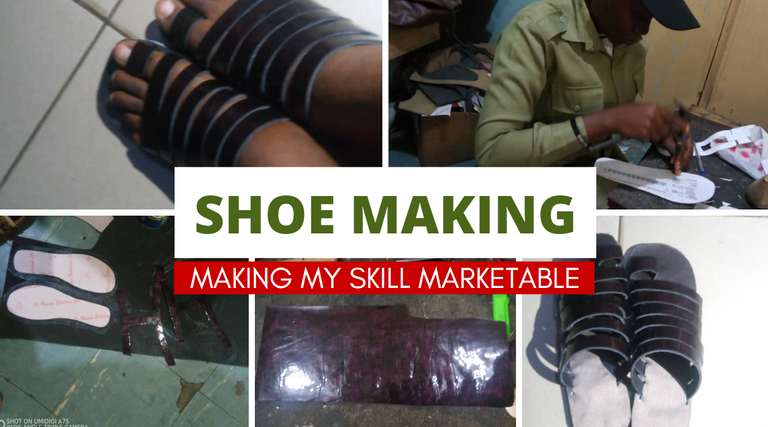 Image created from Canva
Eleven (11) months ago, I was posted to serve my country in the compulsory National Youth Service Corps (NYSC) which is a requirement for all tertiary institution graduates. I have served in a school to impart knowledge to learners in the area of business studies and marketing. Yet, I didn't have any working business.
The NYSC scheme has a Skills acquisition and Entrepreneurship Department (SAED) created with the mission to facilitate corps members with the access to requisite skills and resources necessary for successful entrepreneurship. I chose to be trained on shoe-making.
My effective training in Shoe making started in the month of July this year and I am happy with my pace of growth in learning the skill. It has not been very easy especially as most of the times, the trainees are left to self-help. Some days, our tutors just gives us access to the workshop and gives us the freedom to engage our creativity without a guide. Below is a collage of shots while creating a strap of shoes.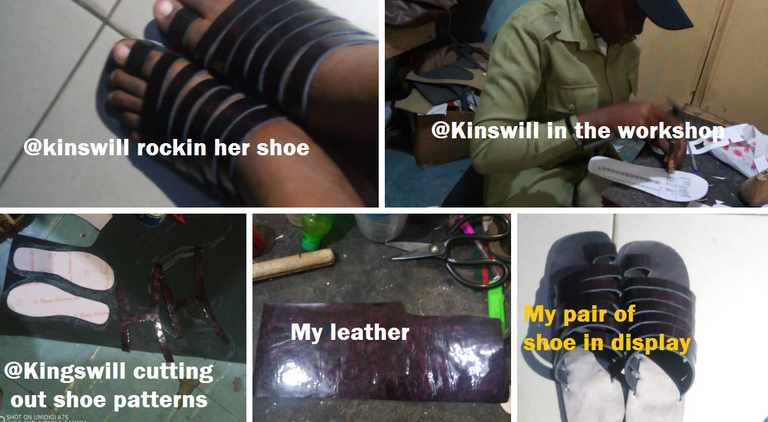 So far, I have been able to make some shoe creations as paper prototypes and with leather materials. My creations are wearable but still crude in its look. Over the next Three weeks, I will be completing my SAED training as my service year comes to an end, but that is not the end of the journey.
My Goal by Year end is to Perfect the Shoe making skill and make it marketable
I wish to make the shoe making skill marketable and that would require a lot of things. This will be my goal of top priority in the next three months.
Going back to my state by October, I intend to enroll in another shoe-making academy to perfect and polish my shoe-making skills so I can start earning from it.
Besides, I need to purchase some basic tools and materials. Here are a few shoemaking hand tools that I need to buy:
Shoemaker hammer
Shoemaker knife
Shoemaker pincers
Shoemaker rasp
Shoe last
Wooden Cutting board
Ruler with a straight angle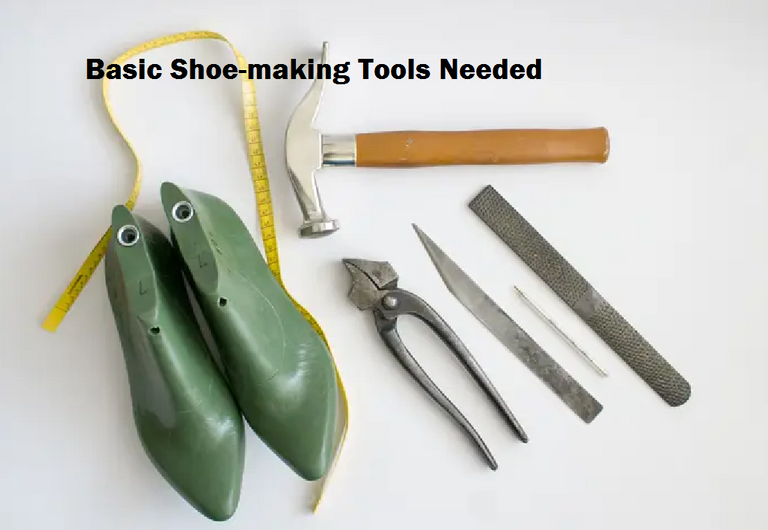 Here are other shoemaking materials that I need to buy too:
Masking tape
Shoemaker tape
Cardboards
Silver erasable pen
Compasses
Paper A4
I think all of that will amount to over $200. Thus, I need to raise that amount over the next 2 months (October and November) to be able to meet up with that budget. For now, I have no other income source apart from hive post earnings. My NYSC allowance will end by this month.
That means I will do my best to be more serious on Hive to be able to raise a good proportion of the budget and hopefully, my family members will support me too.
I pray my plan to perfect and market my shoe making skill come true. Thank you all on hive for your supports too.
Hey @Peckypeace @Itohowo @Etorobong, I hope you'd like to participate in this contest.
I am @kingswill. Let's meet an greet.
---
---