I made this Long senator today at my shop and I want to share it with you all
Good evening everyone, how are you all doing today, I hope you all have a wonderful day. I also hope you all keep yourself warm because the weather is cold.
I am so grateful for the privilege given to me to advertise the skill that I have learnt so far which is on fashion designing. so friends I just want to share this with you all.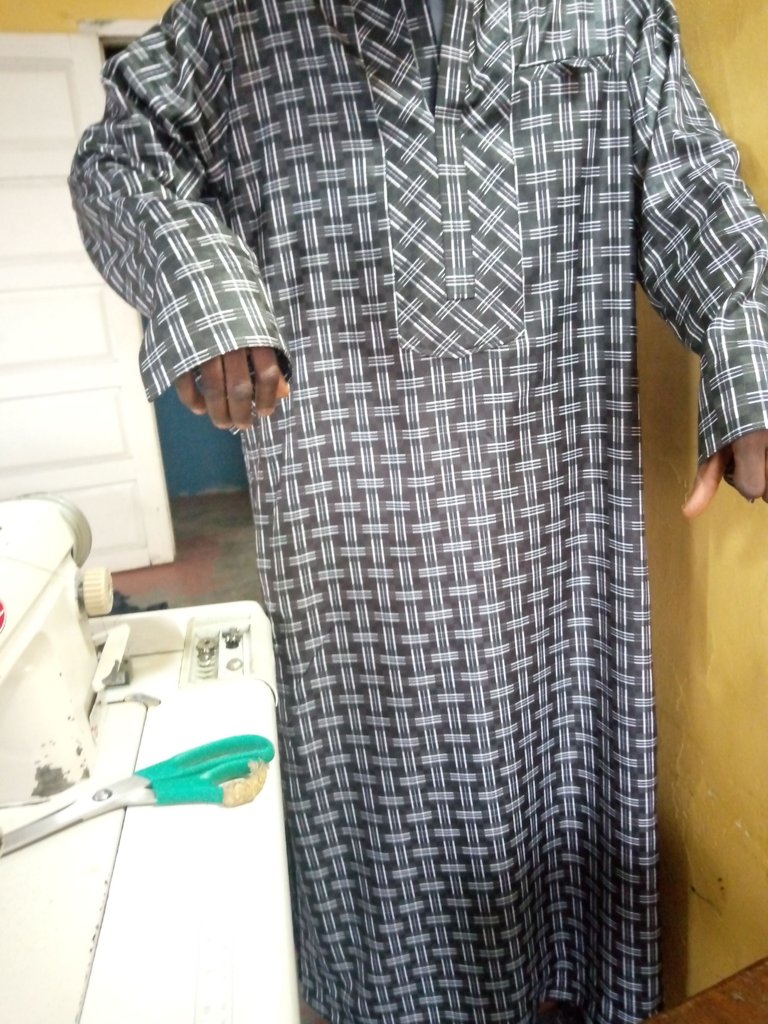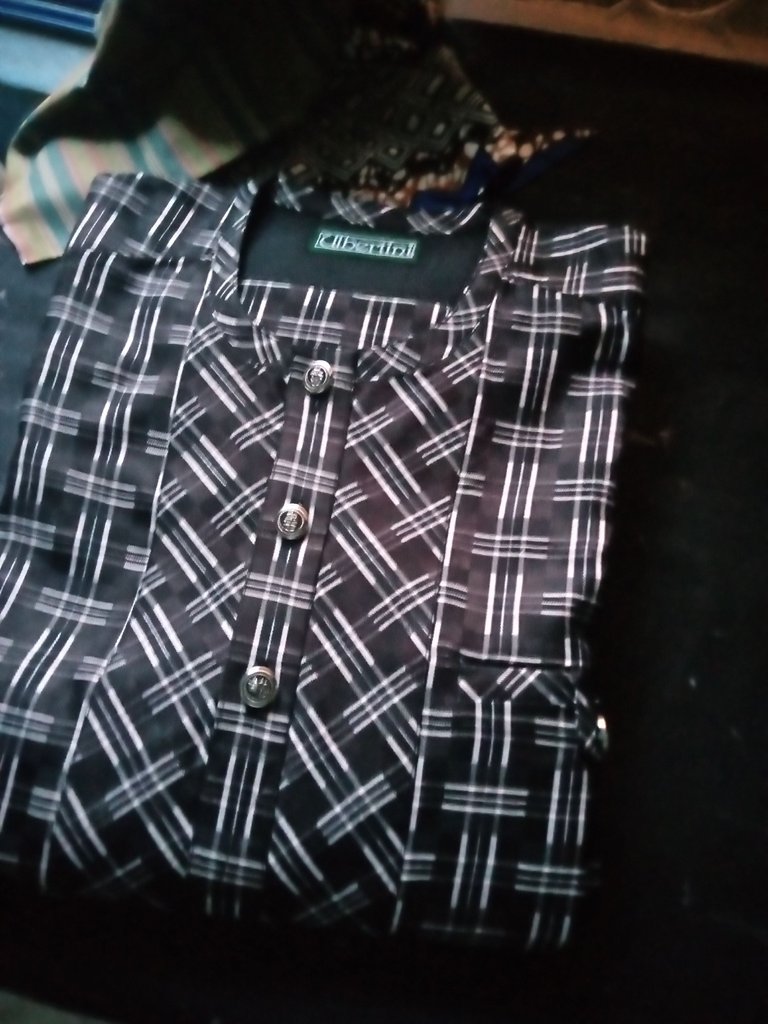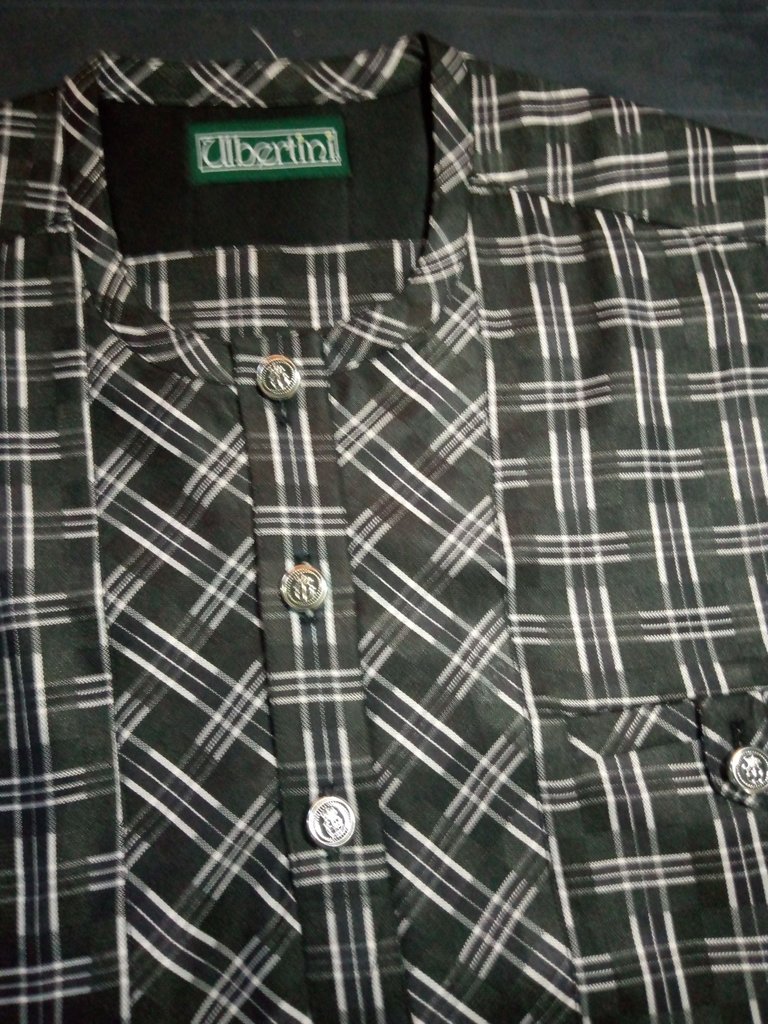 item used:
black check fabric, heirstay gum, cloth gum, light cloth gum arming gum.
back piece:
for the back piece I cut it bayas form, then I gum it with heirstay so that it will make the back piece smooth,then I bend a straight line for the back piece, after that I pest it on the back of the cloth.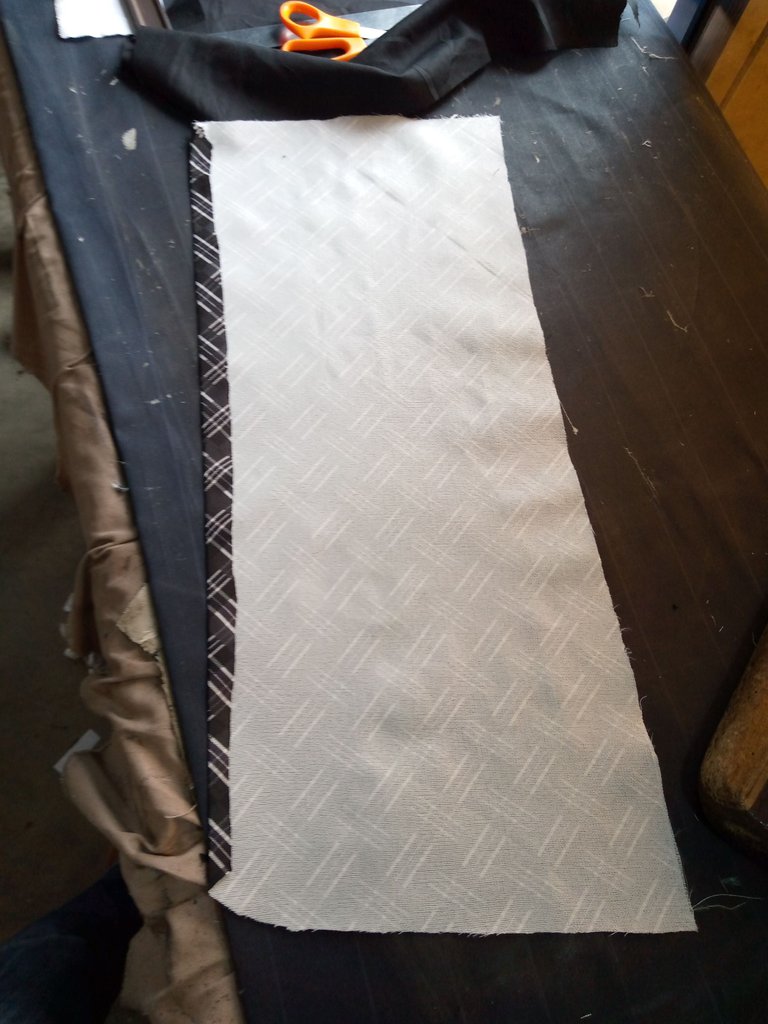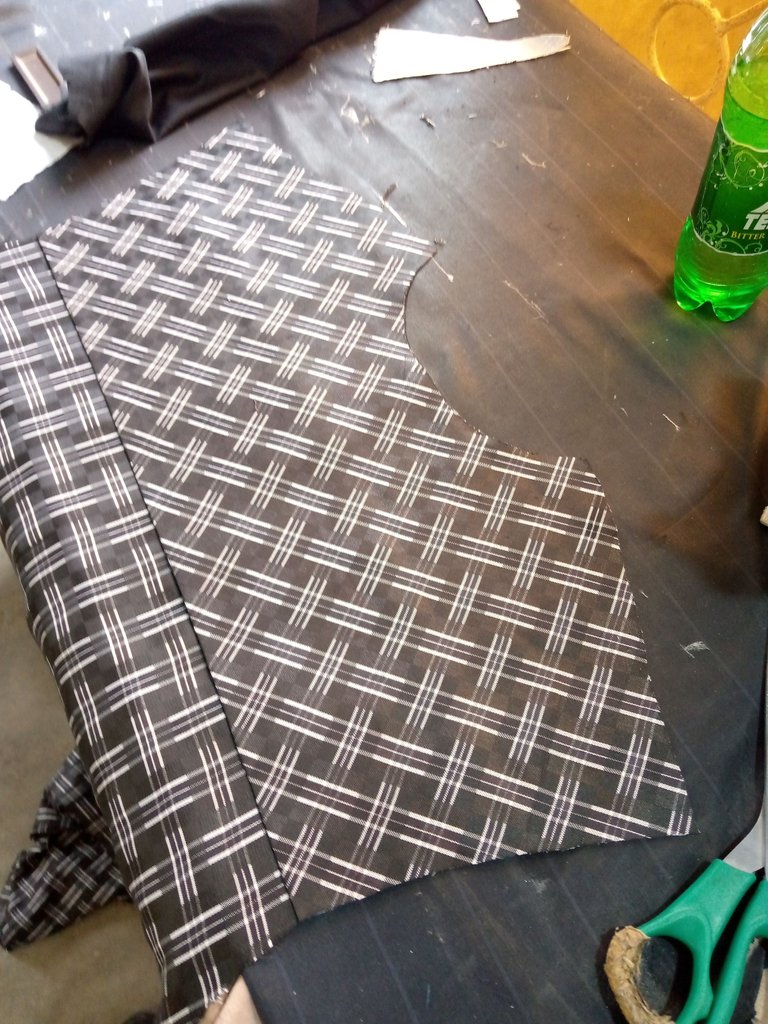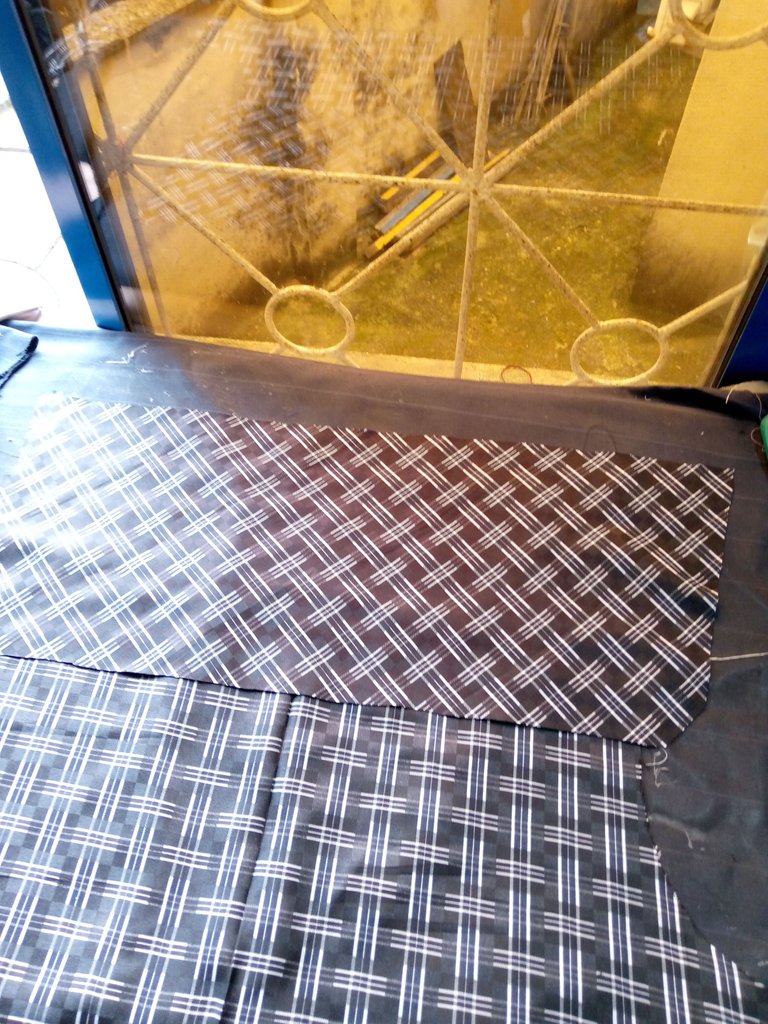 facing:
for the facing, i will cut in a bayas form then i will use heirstay to gum it,then i will bend it and then divide the middle and the front too then I will carry the facing and place it on the front and start sewing it.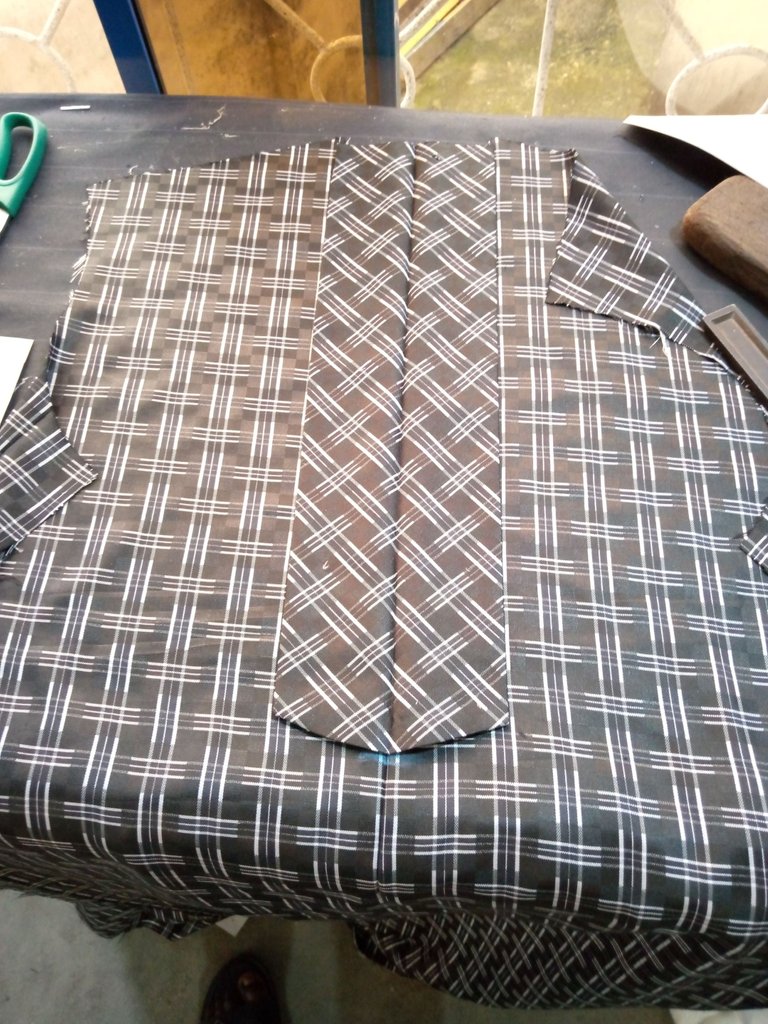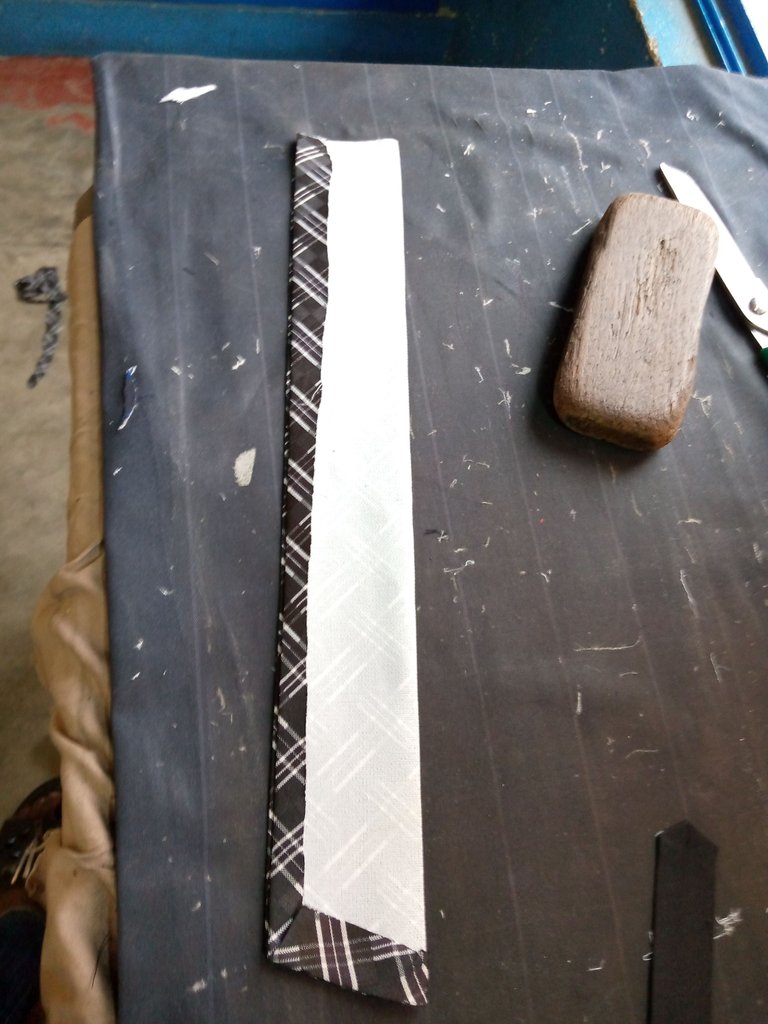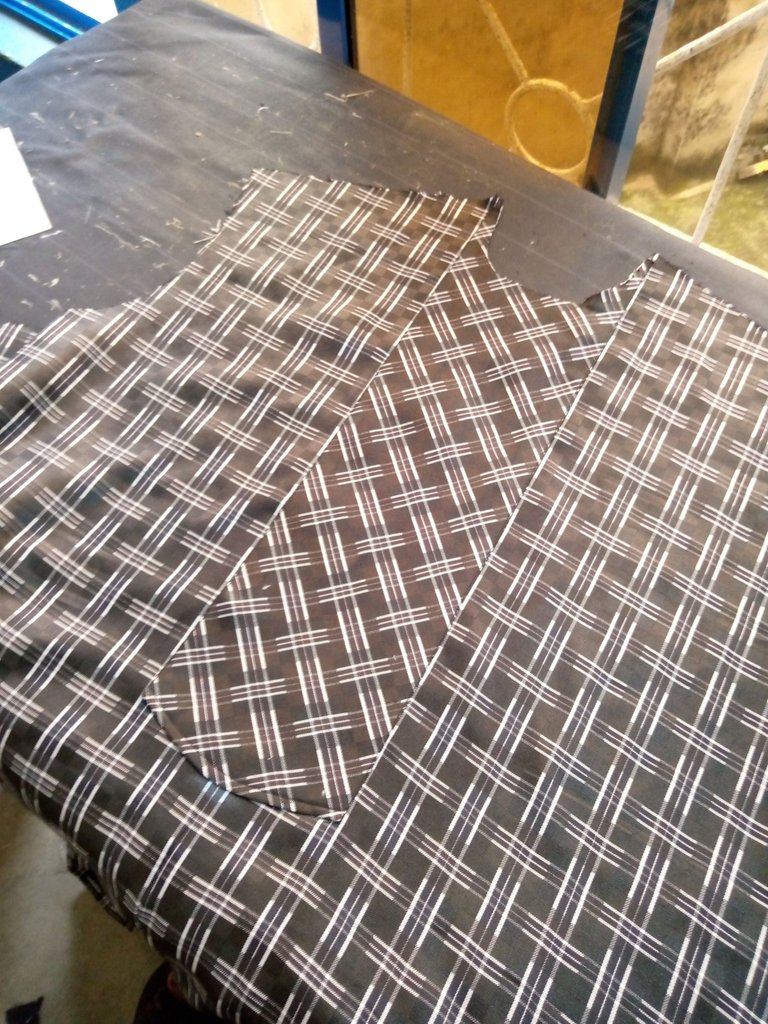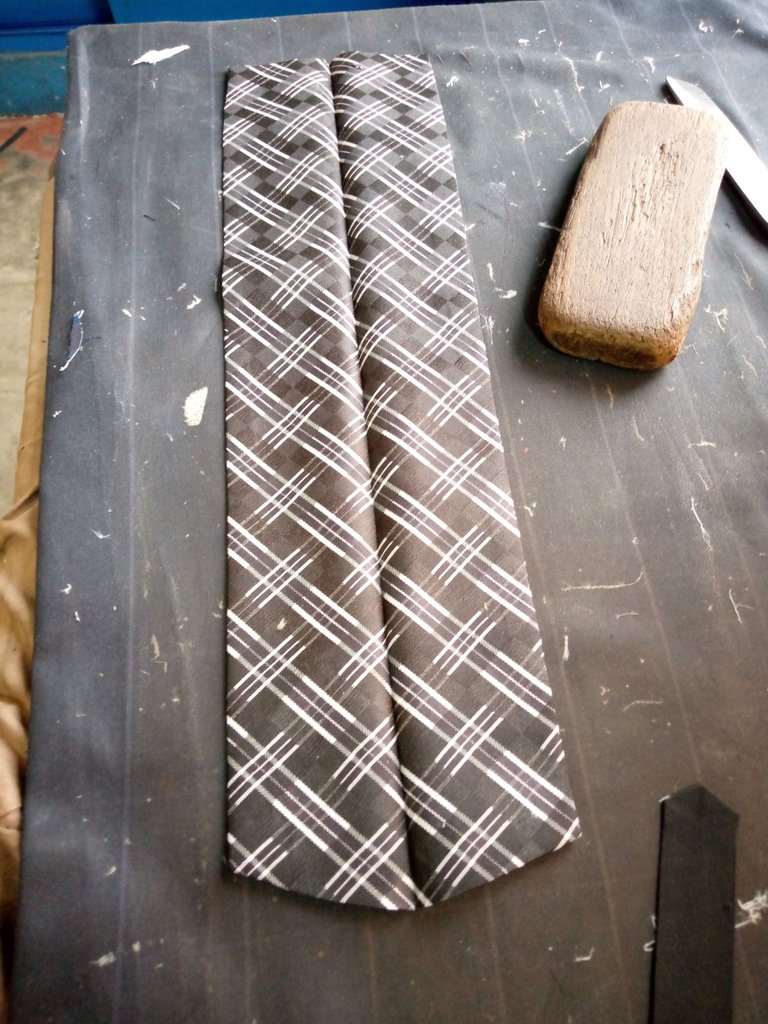 After that,I join the shoulder of the cloth and then i iron it so that I will trim the neck to make it round.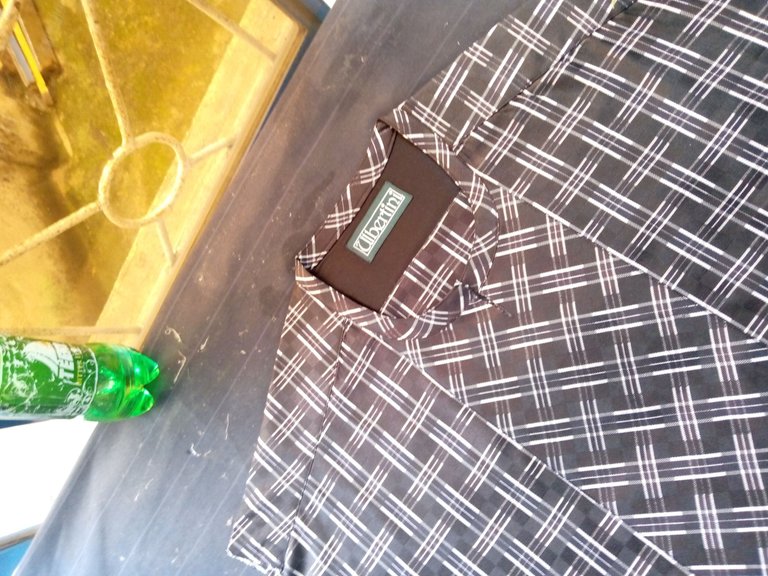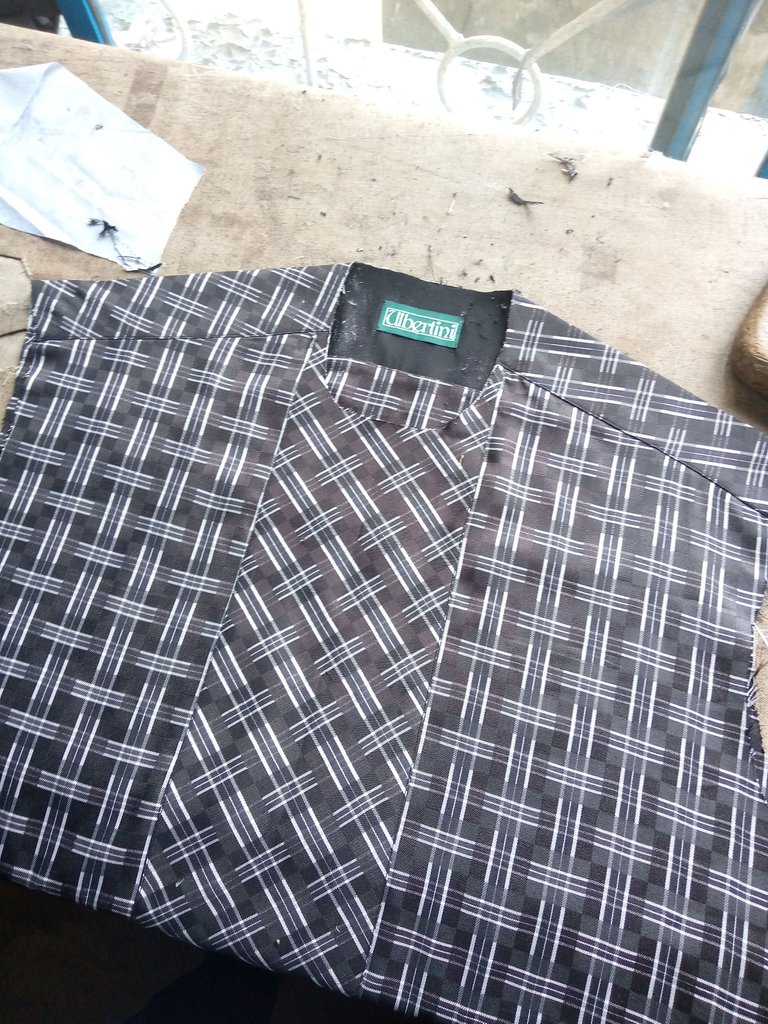 flap:
I used cloth gum and light-stay for the flap, why am using the light cloth gum because it will make it the flap to smooth, then I use the clothe gum on top the light-stay gum, then i gum it on the material and bend.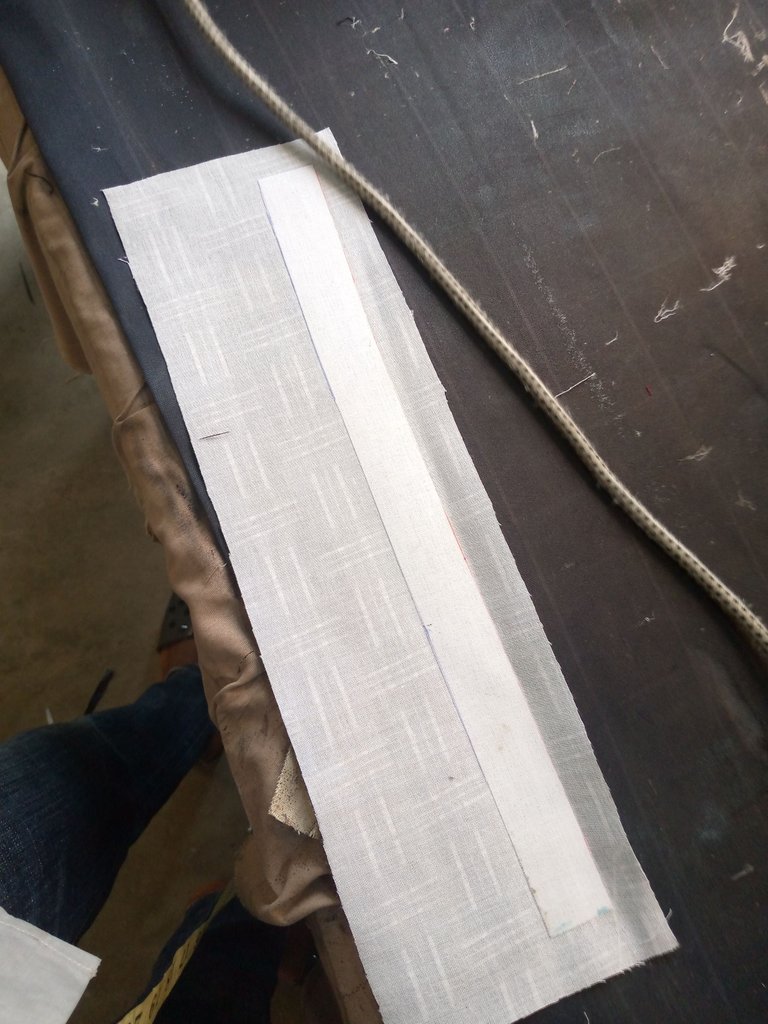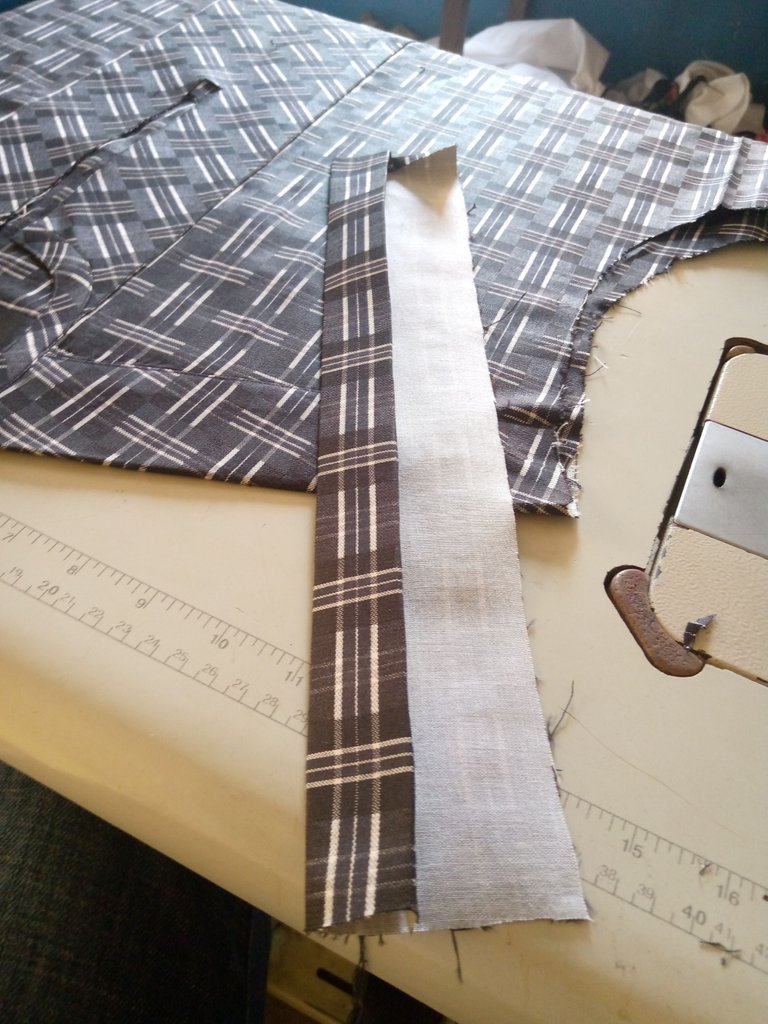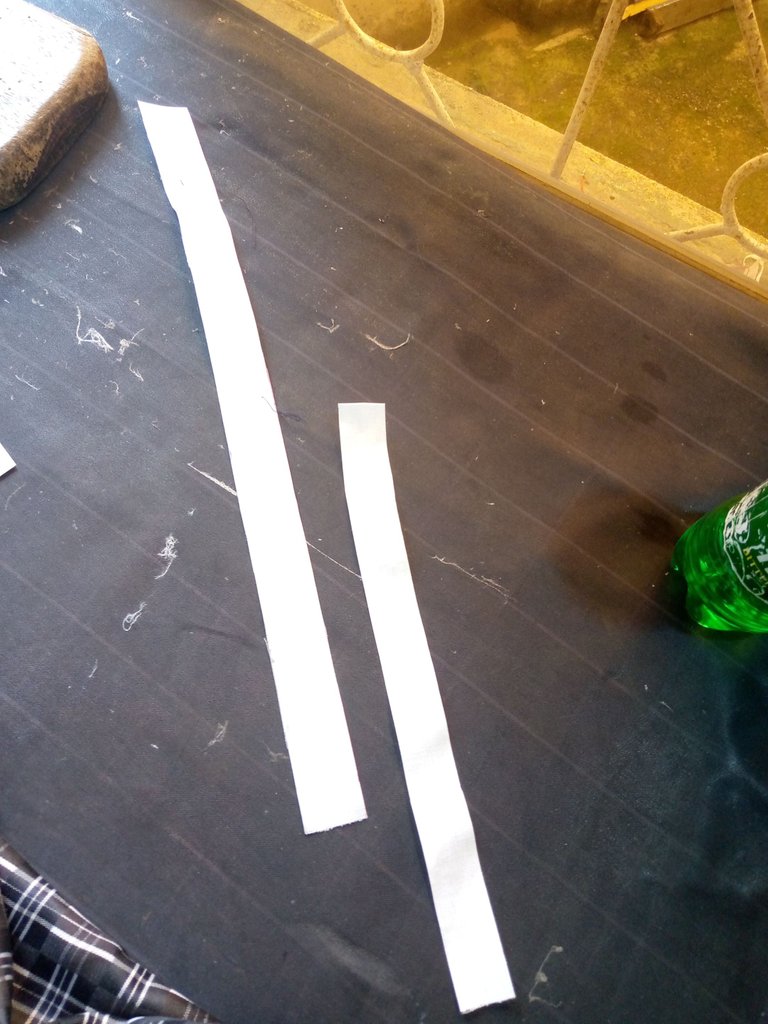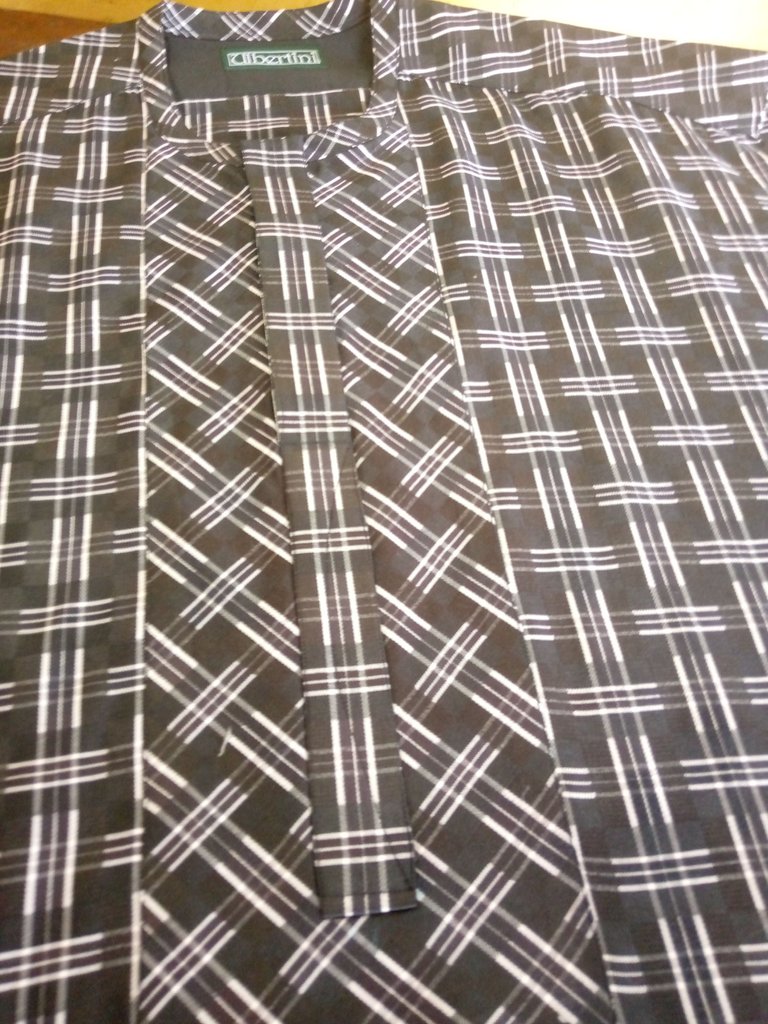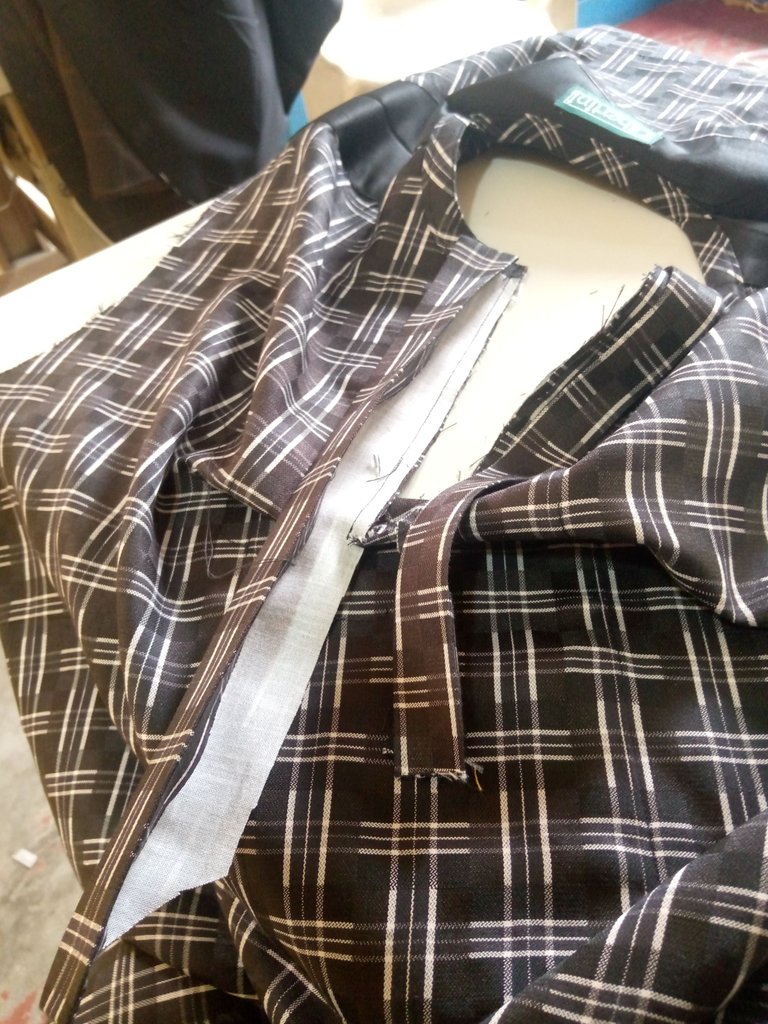 pepping:
I used arming gum to prepare it then I bend with iron it before fixing it to the neck.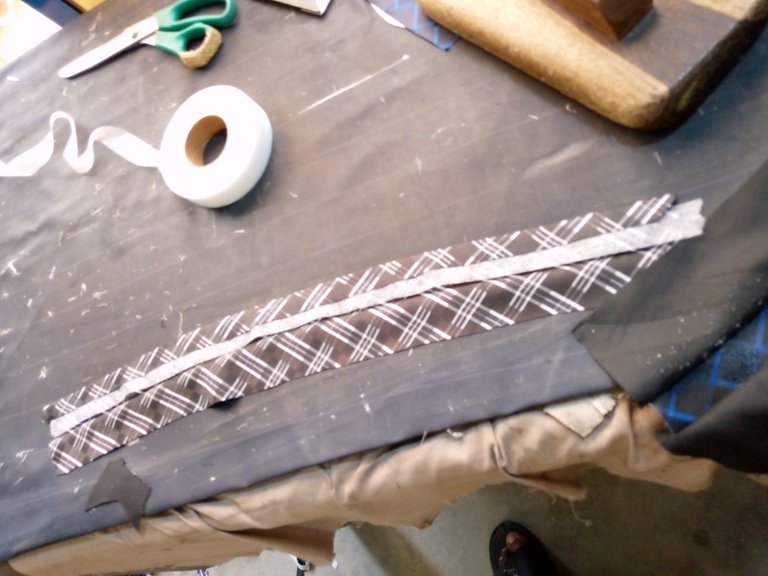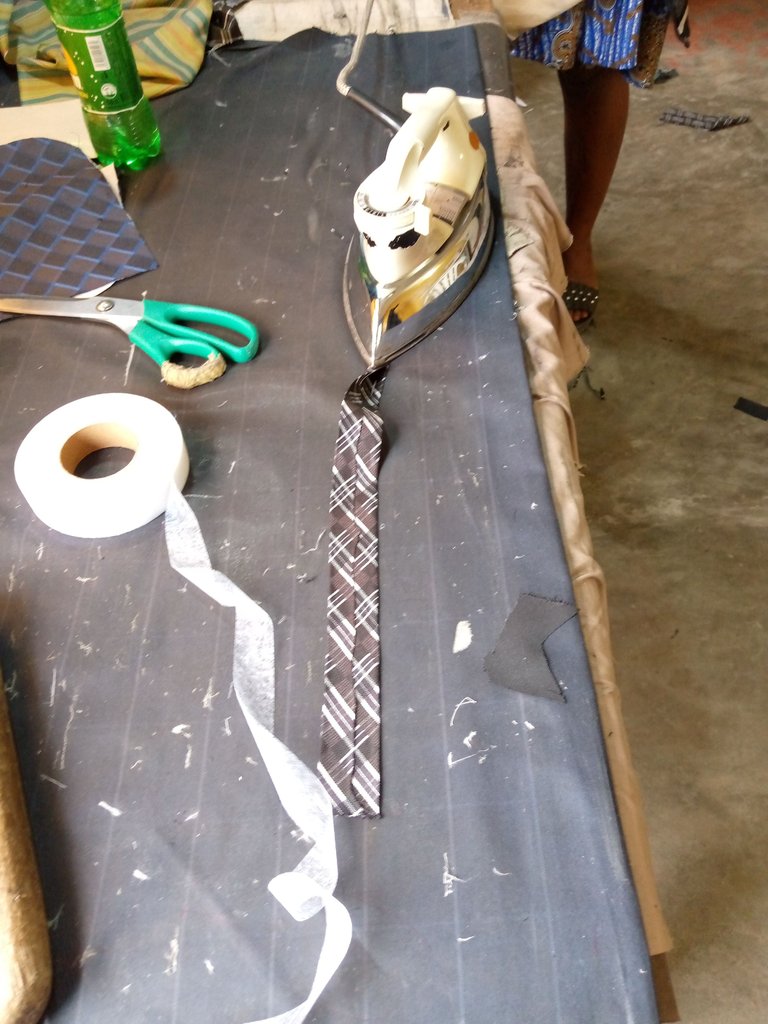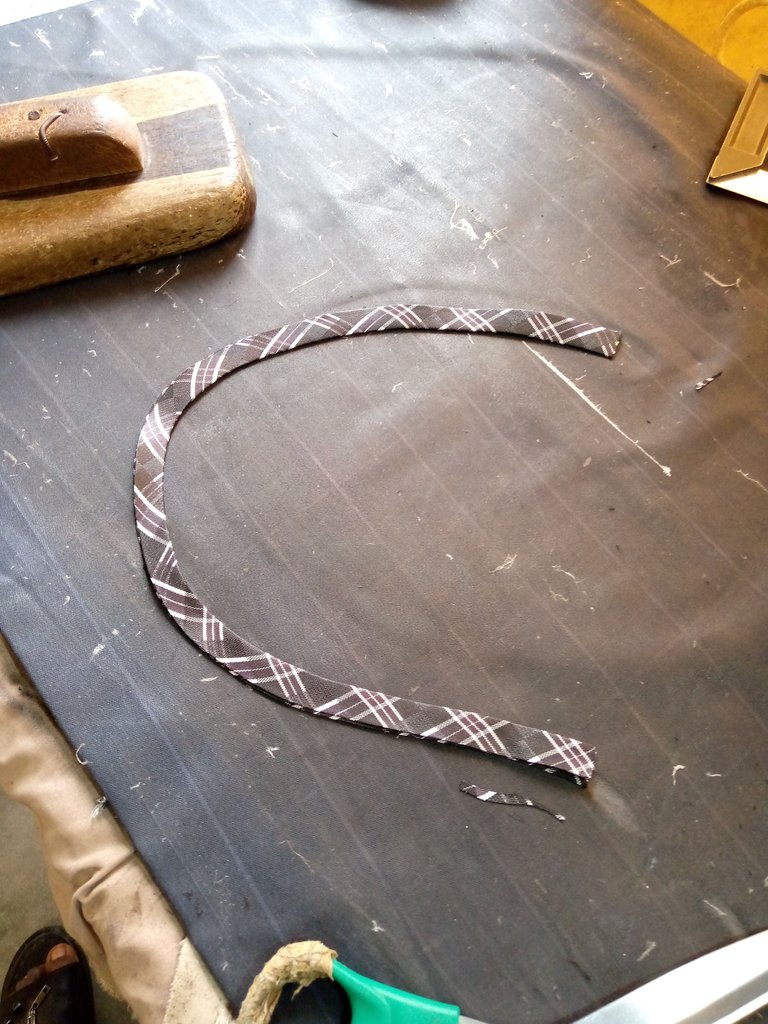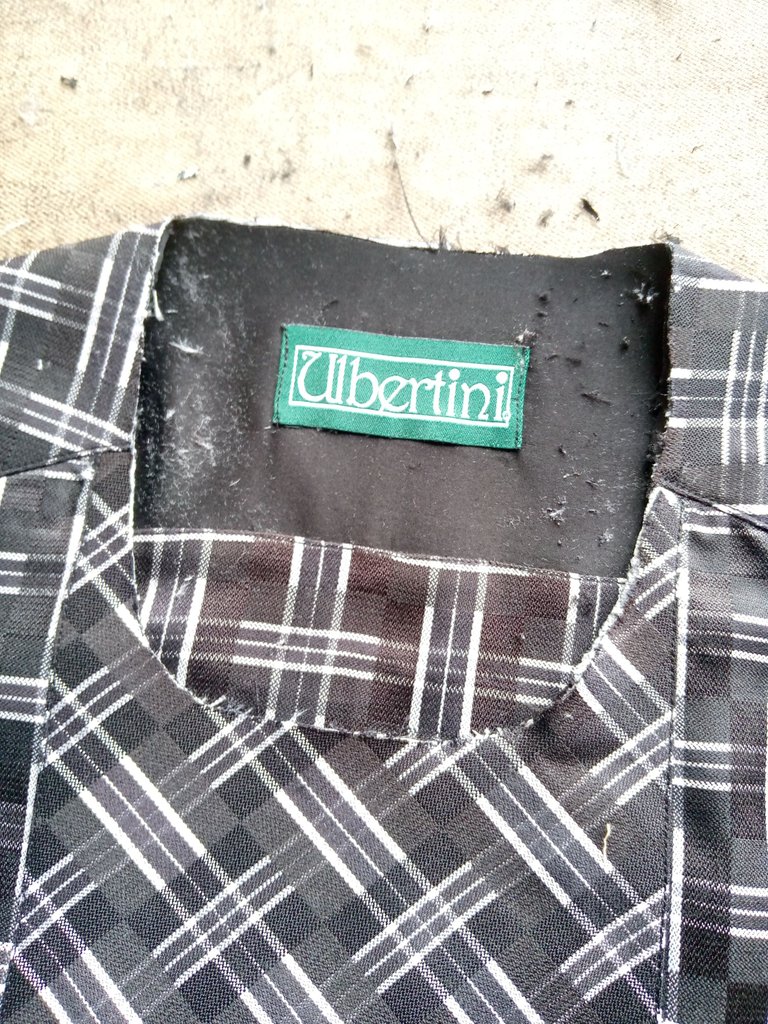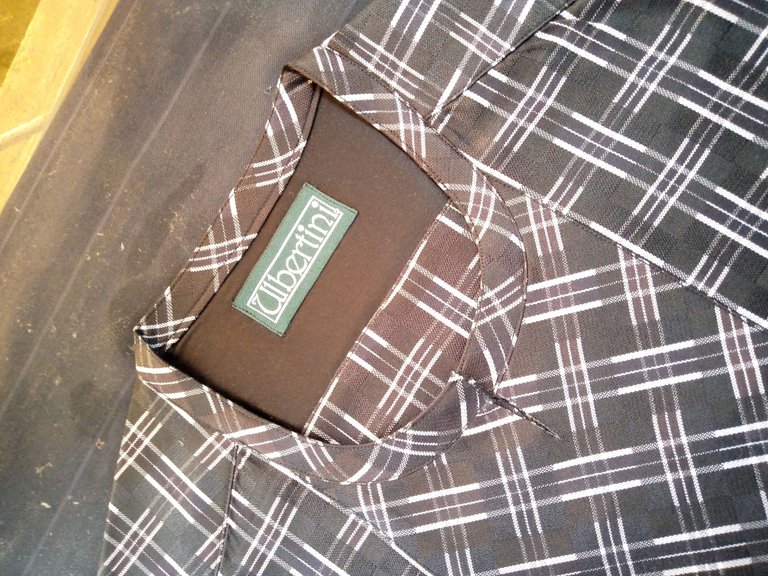 sleeve:
I use cloth gum for the sleeve then I gum the sleeve with iron and cut turning pieces to sew and turn it then I iron it to flush the under piece so that it will cover the gum.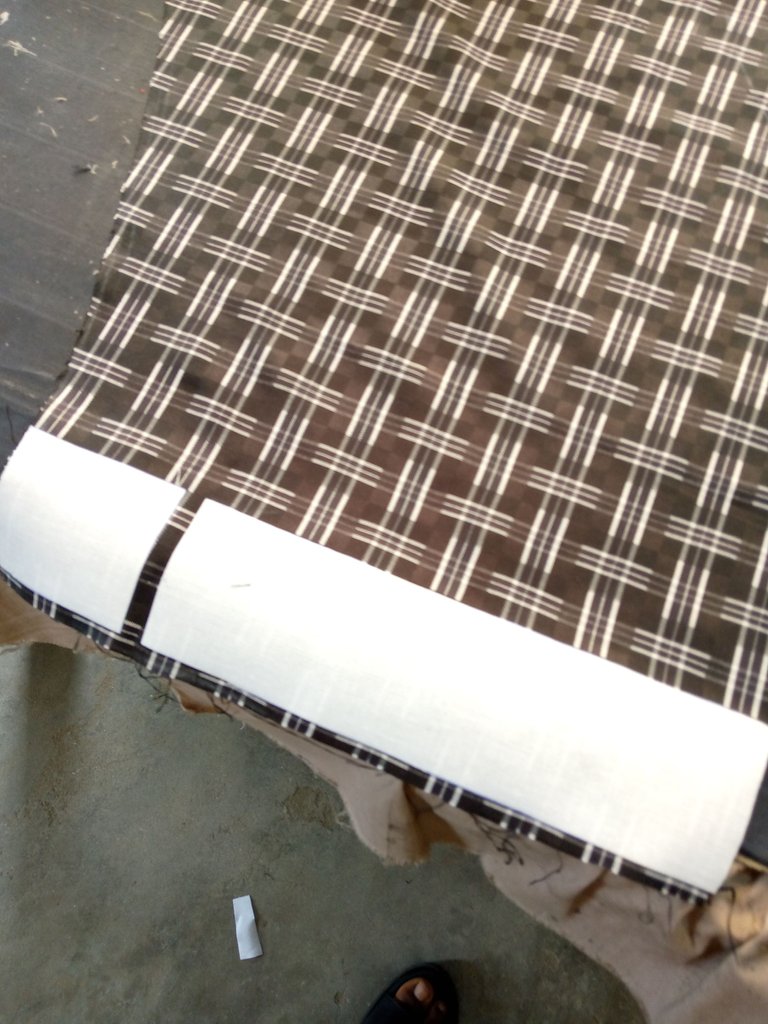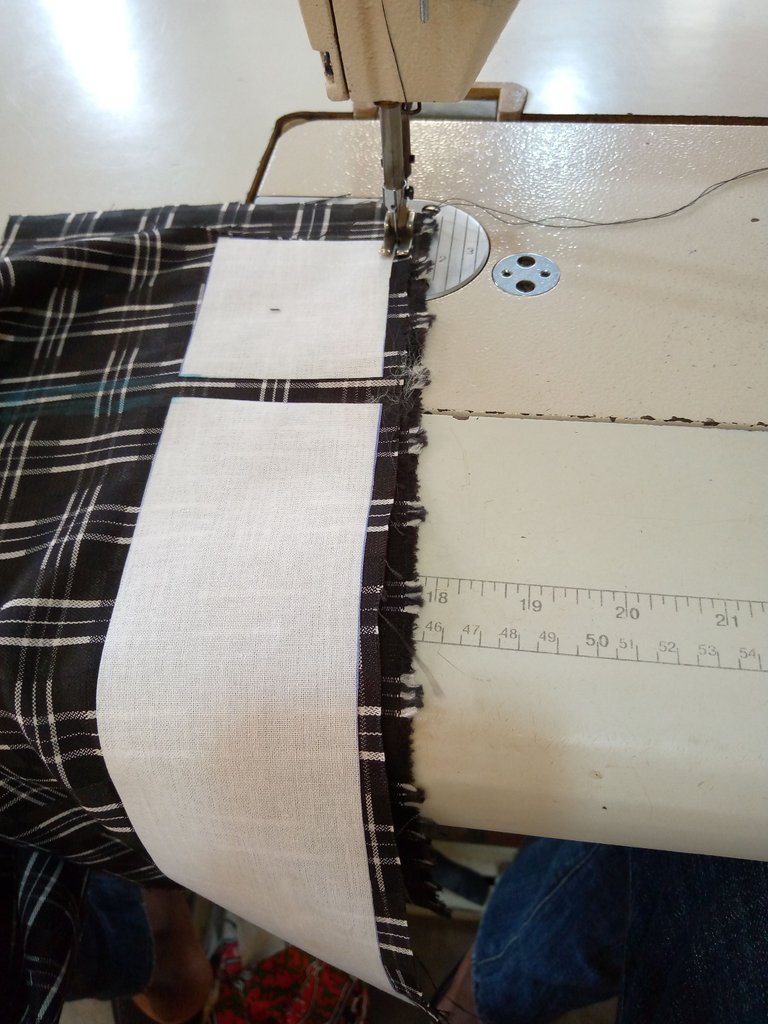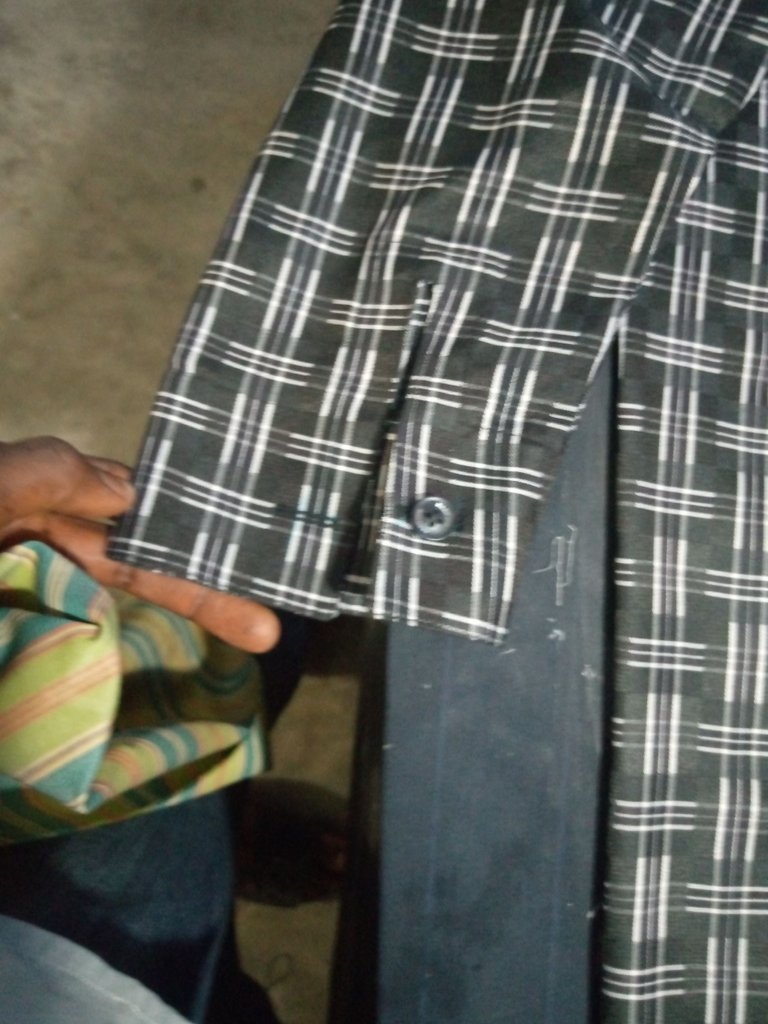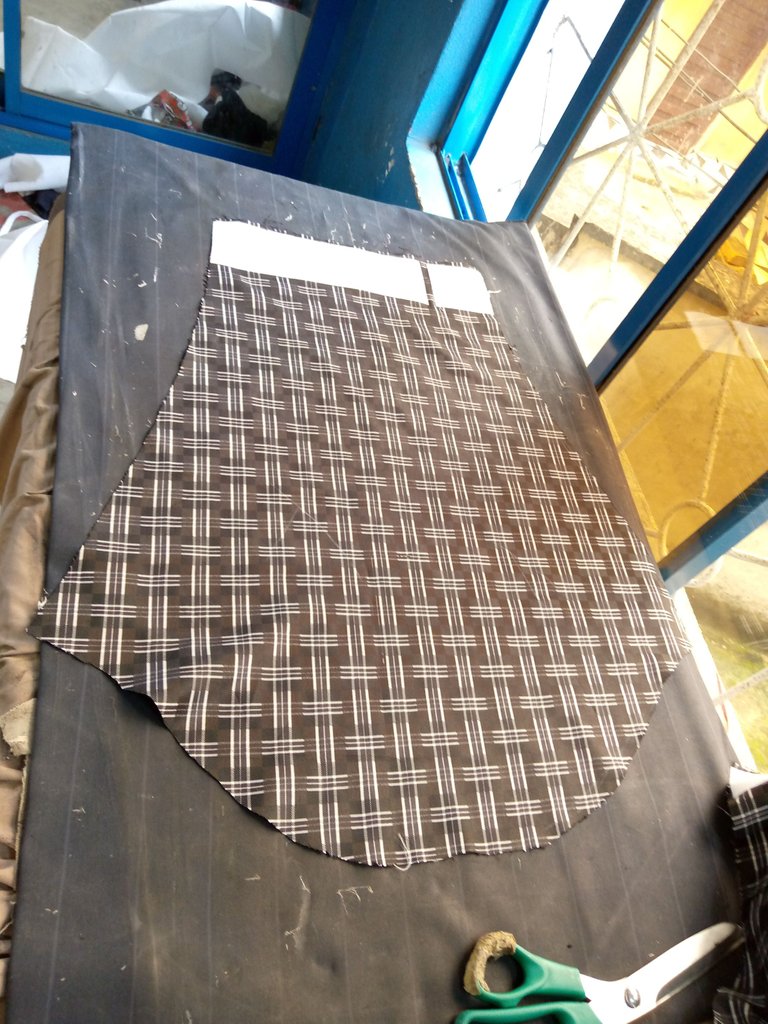 Thank you so much guys for always watching out for my post and for your comments and votes too, God bless you all. good night friends.
---
---