Maximizing Your Income on Hive with LeoThreads: A Look at the Potential of the New UI on LeoFinance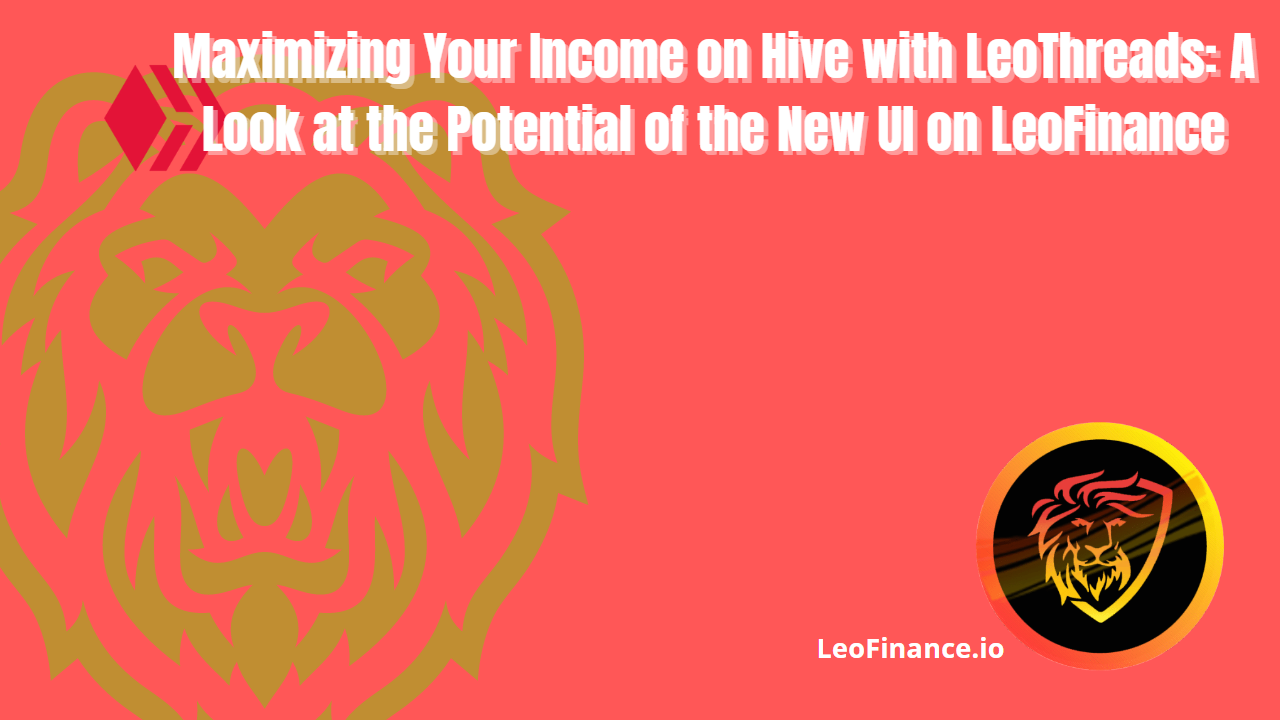 LeoThreads is the best microblogging platform on Hive. It is even the only microblogging platform for Hive blockchain users to generate extra income. I must mention many important things about Threads and the potential of the new UI on LeoFinance to reach new users. I believe that with a good marketing strategy, we can position LeoFinance as one of the best dApps on Hive. LeoFinance is one of the most active communities on the Hive blockchain, and we have to take this into account.
How to Increase Your Income on Hive with Microblogging & The Potential of the New UI on LeoFinance
I think the new UI on LeoFinance is very nice. This great project, considered "Project Blank," can bring many good things to the LEO ecosystem. From my personal experience, I can comment on the sustainability of the LeoFinance project effectively. It is a really sustainable project, just like Splinterlands. It is true that the new UI on LeoFinance is focused on microblogging, and that really turns out to be great.
I want to mention something very important about LeoThreads. I must comment on something that, from my point of view, sounds really great. I think we can effectively increase our LEO holdings thanks to the great curators in Threads. What I mean is that my goal is simply to accumulate as much LEO as possible and then stake it in LPUD. This is really my goal. LPUD is a great project to increase our Leo Power effectively and, above all, support the LEO token with inflation. It is true that the more LEO staked, the better the crypto economy will be for the LEO token. These are really great things about tokenomics.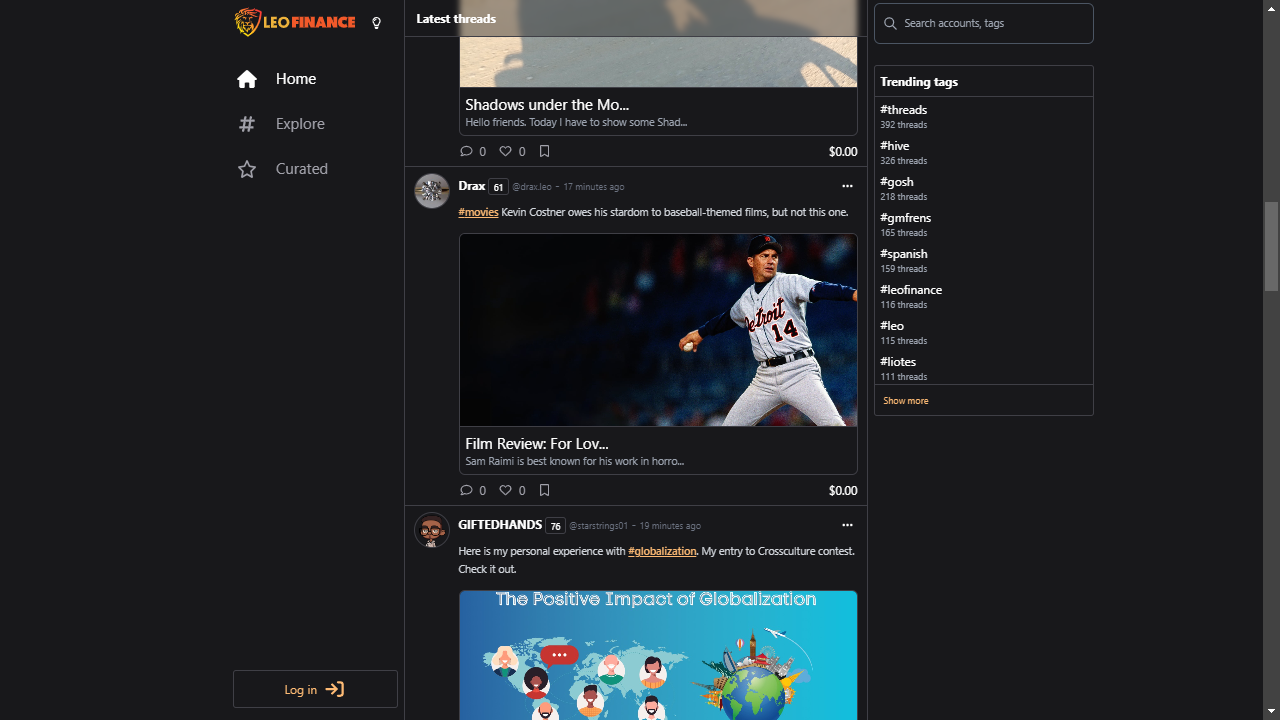 I think the new UI on LeoFinance is really well redesigned. Basically, it is great for SEO positioning in search engines. This is a really nice way to position high-quality articles, as well as a great idea to attract new users to LeoFinance. I have read some posts saying that there are users working to increase the number of active users on LeoFinance, and that is really great. But it is true that we need more engagement from users. A great way to increase our engagement is to use Threads and LeoGlossary effectively.

---
Copyright Disclaimer: Everything that is exposed here is for entertainment and educational purposes, I think you should do your own research and especially if you want to make an investment, I am not responsible for money lost, I also remember that all images used in this blog article are my property or simply I have the necessary commercial rights, thank you very much for your attention, have a nice day.
I want to mention that many other people want to know about LeoFinance and for that simple reason you can read more about my work, but the most important thing is to use LeoGlossary effectively.
Here I leave you more information:
https://leofinance.io/@leoglossary/leoglossary-main-menu

Posted Using LeoFinance Beta
---
---