Advents-Eintopf für Singels / Advent stew for singles
Dieser Eintopf braucht wenig Zeit, ist schnell gemacht und schmeckt zu jeder Tageszeit!
This stew takes little time, is quick to make and tastes good at any time of day!
---
Man brauch dazu : eine Tasse feinen, frisch aufgebrühten Kaffee und Weihnachtsplätzchen oder Adventskonfekt.
You need: a cup of fine, freshly brewed coffee and Christmas biscuits or Advent confectionery.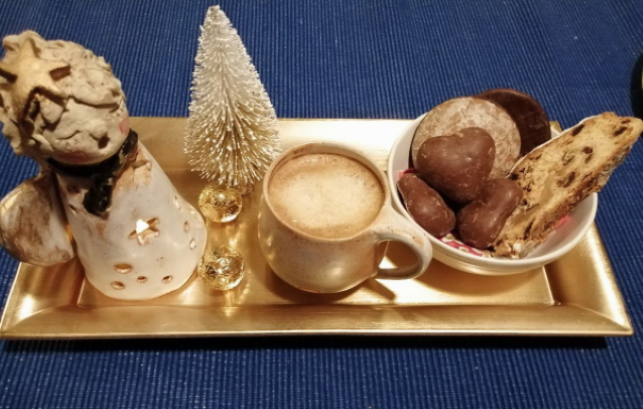 ---
Man tauche vorsichtig das Gebäck in den heissen Kaffee, warte einen kurzen Moment und geniesse es!
Carefully dip the biscuits into the hot coffee, wait a moment and enjoy!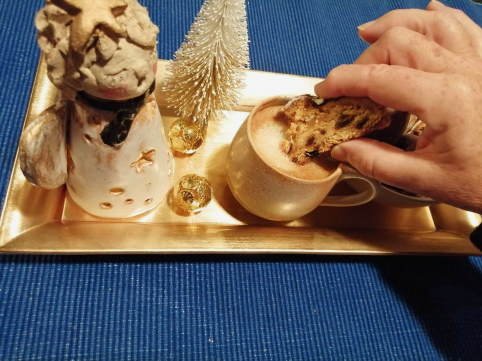 ---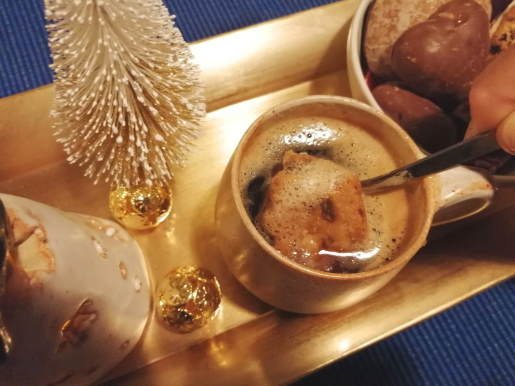 Dieser Eintopf kann beliebig auf mehrere Personen erweitert werden und eignet sich auch besonders gut nach Weihnachten um die etwas "härteren/trockenen" Plätzchen noch zu geniessen.
This stew can be extended to several people and is also particularly good after Christmas to enjoy the slightly "harder/drier" biscuits.
Also viel Spass beim Nachmachen und eine gute Adventszeit wünscht euch allen
So have fun making it and have a good Advent season!
kizumo
Übrigens:
Dieser Advents-Eintopf schmeckt auch hervorragend mit Tee oder heisser Schokolade
By the way:
This Advent stew also tastes great with tea or hot chocolate.
---
---