Lauch-Schinken Quiche / Leek and ham quiche

Quiches are a quick and delicious meal and popular everywhere, today a leek and ham quiche.
Ein schnelles und feines Essen und überall beliebt sind Quiches, heute nun mal eine Lauch-Schinken Quiche:
---
Now is the time to harvest the leeks from the garden and the chickens also contribute a few ingredients with their eggs!
Jetzt ist Zeit den Lauch aus dem Garten zu ernten und die Hühner steuern mit ihren Eiern auch noch ein paar Zutaten bei!
---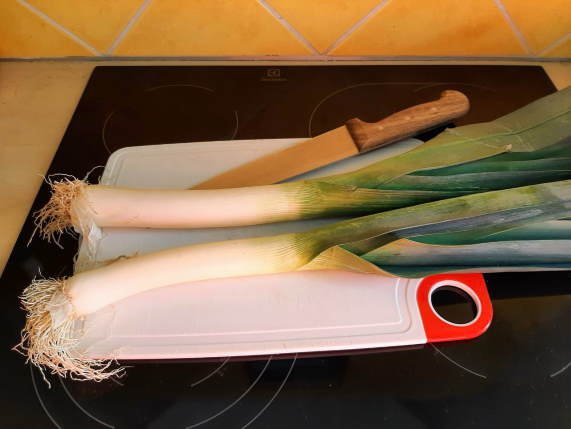 ---
now for the recipe: (4pers)
300gr puff pastry (for lazy cooks already ready from the shop)
2 leeks
200 g ham, in one piece or already diced
20 gr butter
150gr grated cheese
4 medium eggs (for me it was 6 pcs, because the silk chickens lay a little smaller)
200gr cream
salt, pepper and paprika powder
nun zum Rezept: (4Pers)
300gr Blätterteig (für faule Köche schon fertig aus dem Geschäft)
2 Stangen Lauch
200 gr Schinken , am Stück oder bereits schon gewürfelt
20 gr Butter
150gr Käse, gerieben
4 mittlere Eier( bei mir waren es 6Stk , weil die Seidenhühner etwas kleinere legen)
200gr Sahne
Salz, Pfeffer und Paprikapulver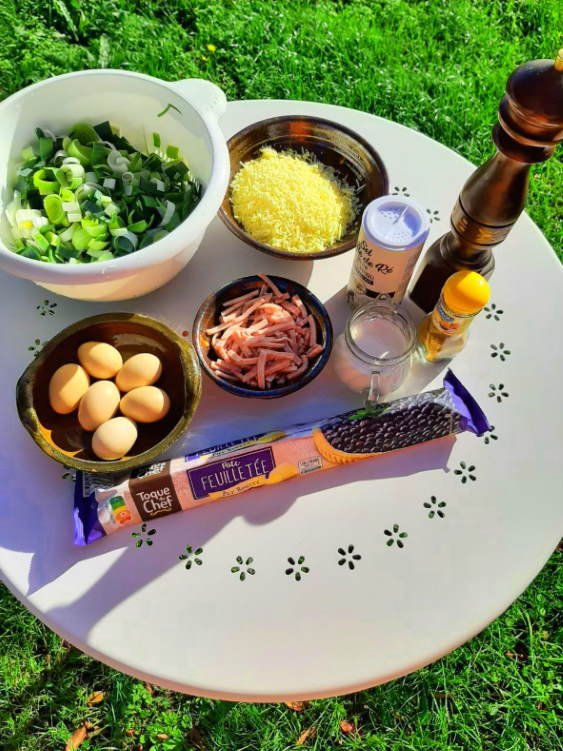 ---
First cut the leek into rings and wash them
Zuerst den Lauch in Ringe schneiden und waschen.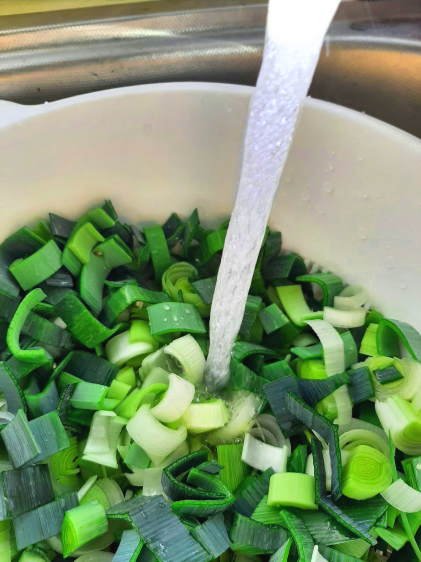 ---
Dice the ham and sauté both with a little butter.
Den Schinken evt Würfeln und beides mit etwas Butter andünsten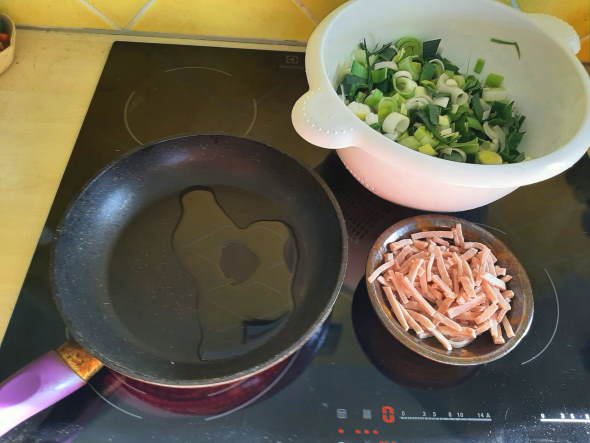 ---
Mix the cream, eggs and grated cheese. Add the sautéed and cooled ham and leek mixture and season with pepper, salt and paprika.
Sahne, Eier und geriebenen Käse vermischen. Die angedünstete und etwas abgekühlte Schinken- Lauch- Mischung darunter heben und mit Pfeffer, Saltz und Paprika würzen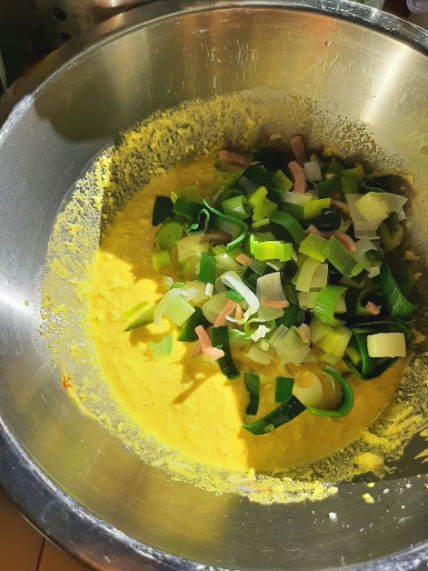 ---
Grease the cake tin and line with puff pastry.
Spread the leek-ham mixture on top.
Kuchenform einfetten, und mit Blätterteig auslegen.
Lauch-Schinken Masse darauf verteilen.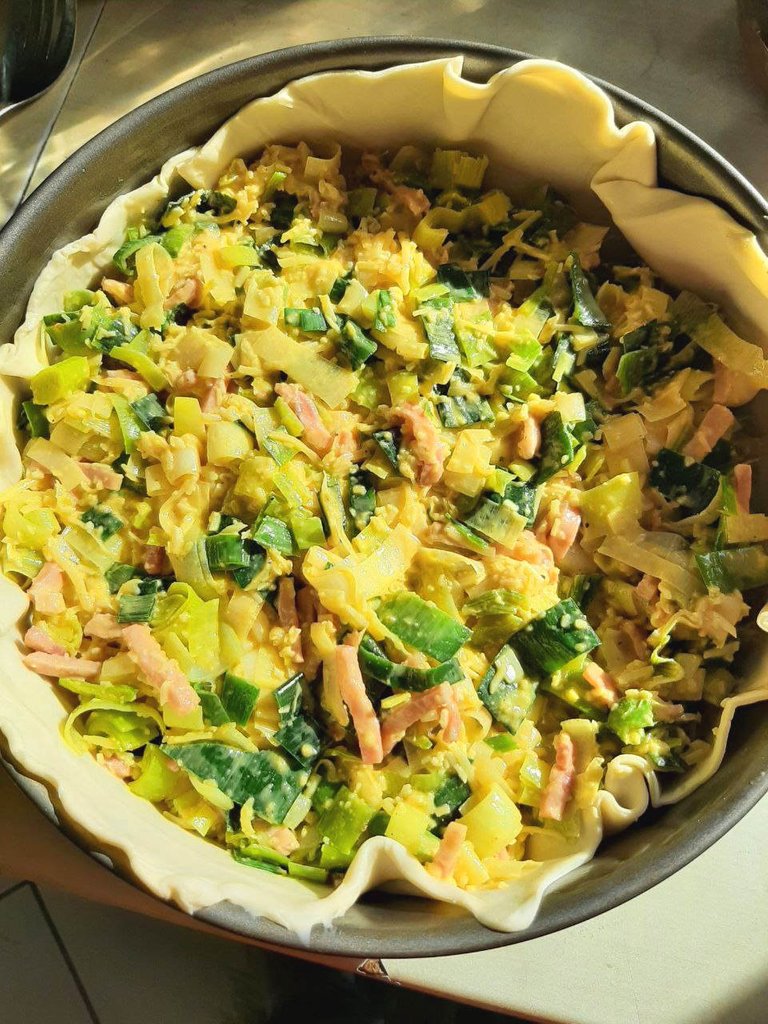 ---
Now bake the quiche in the preheated oven at approx. 200° C for 30-40 minutes until the glaze has set and turned a nice light brown colour.
Nun die Quiche im vorgeheizten Backofen bei ca. 200°C , 30-40 Minuten backen , bis der Guss gestockt ist und eine schöne hellbraune Farbe angenommen hat.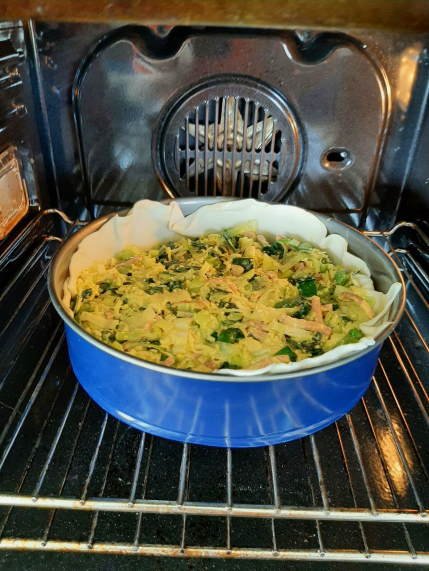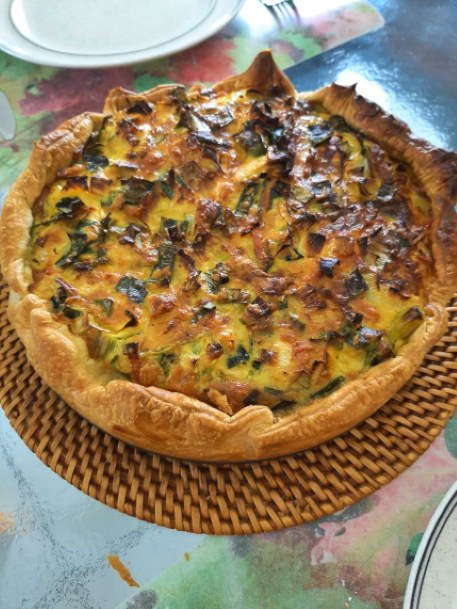 ---
Serve warm and enjoy
Warm servieren und geniessen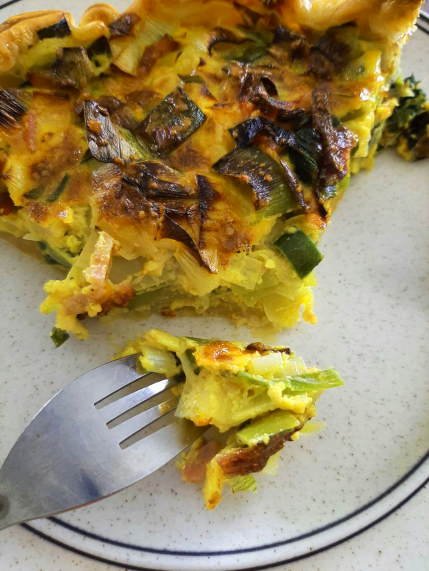 ---
Did you like it?
Hat es geschmeckt?!?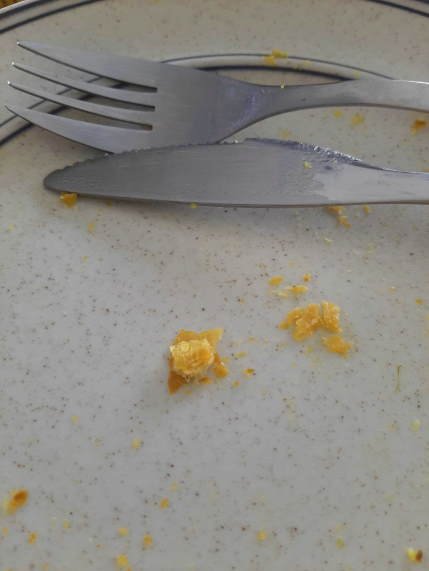 ---
see you soon your kizumo
bis bald eure kizumo
---
---
translated with DeepL
copyrigths by kizumo
Posted using Hive Images
---
​
​
​
​
​
​
​
​
​
​
​
​ ​
​ ​
​
​
​
---
---