The STEEM Blockchain Now Has Over 40,000,000 Blocks!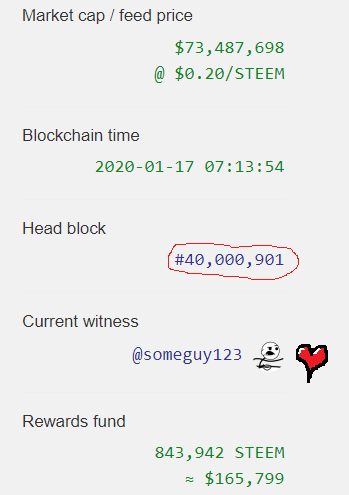 ( a screencap from Steemd.com showing stats about the STEEM blockchain )
The STEEM blockchain produces roughly 28,800 per a day given the fact that every 3 seconds a block is created to store transactions and operations on the chain. Today we've finally surpassed over 40 Million blocks which contain all of the data since the beginning of our STEEM network. Kind of wild to think about really that the blockchain has been up and operation all this time so far with only a small handful of hitches and bugs throughout its lifespan so far. Here is to the next 40,000,000 blocks!
---


Looking for an Affordable, Secure & Reliable Server Host for Your STEEM Witness Server or Other Web Related Projects? Check out Privex.io!
---
---