Diving and Cliff Jumping at Baganian, Zamboanga del Sur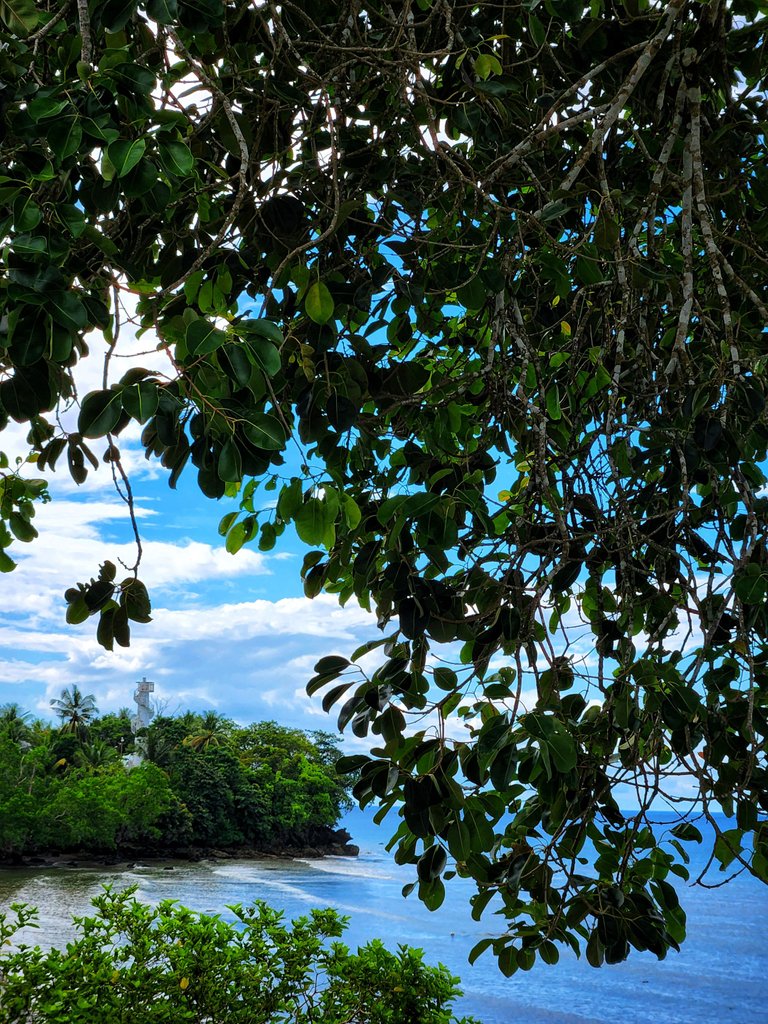 Even with the rainy season, I had never given up the thought of jumping from the cliff before I flew back to Cavite. I've been adamant on this, but my parents were busy handling the business, my cousin was away the day I arrived, and lastly, the other cousin had an arm injury.
But the odds were in my favor when it didn't rain the day on my departure date. I woke up early and immediately went to my cousin's house whom I recently met, on that very trip. They were a decade younger than me, by the way. My cousins with the same age as I am are no longer living in Baganian. But as long as I have a swimming companion, then it was good enough for me. Frankly speaking, I'm too afraid to swim by myself since I don't know what might happen.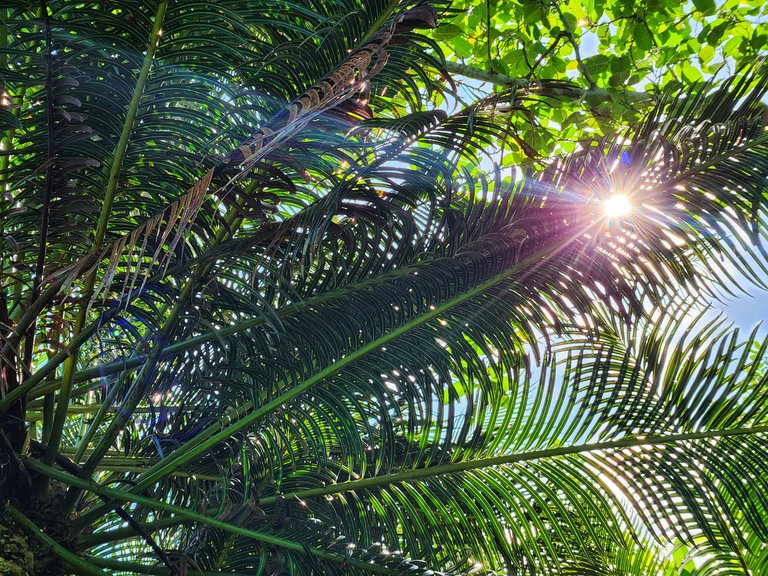 Anyway, I waited for Aunt's eldest to arrive from school. It was already 8:00 AM and by then, I had already doubted if there will a jumping and swimming session since I'll be departing at noon. The means of transportation in Baganian are very limited. From Baganian to Pagadian City, there are only three trips: at 4:00 AM, 5:00 AM, and noon.
It was almost 9:00 AM when my injured cousin arrived and wanted to accompany me. We haven't seen each other for almost 3 years and might not see each other again for more than a year, so he insisted on going with me. I immediately told him we should head on to the port, at least I get to jump there before I depart. Surprisingly, before we could reach the port, our three younger cousins and my decade-younger uncle arrived.
---
Diving and Jumping at the Port
---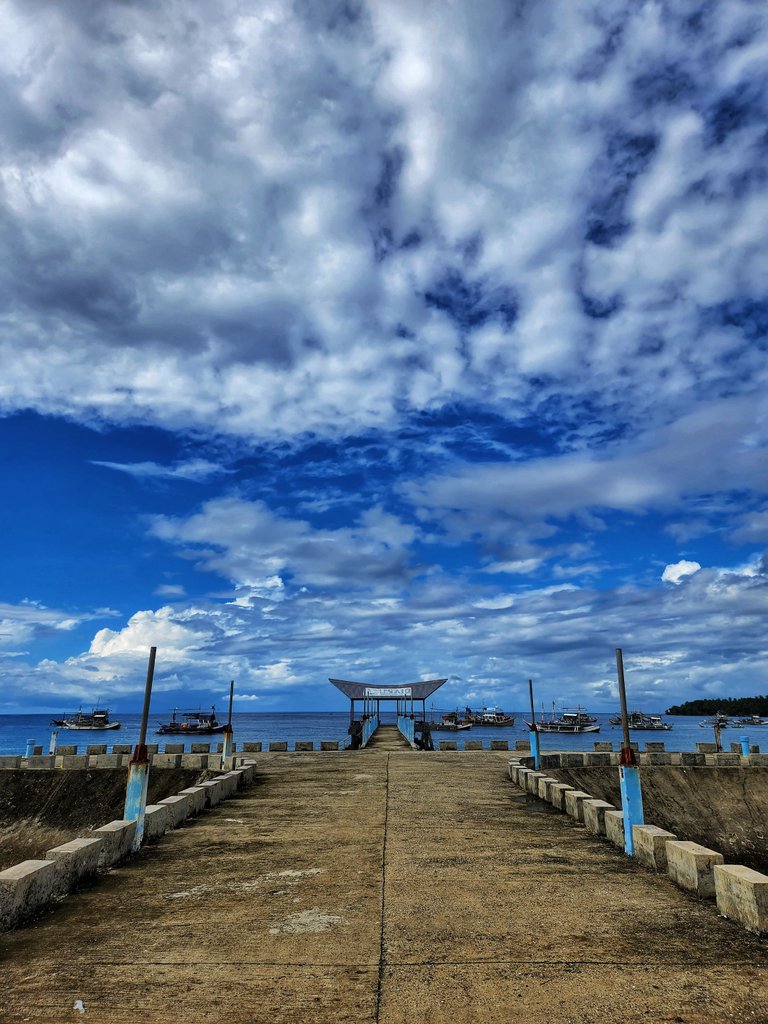 Because of the nonstop rain in the past few days, the color of the water was not the same on my previous visit in 2019. I went there in the summertime, and the water was aqua blue. Now, it had a darker shade of blue and near the staircase, it has a bit shade of green. Nonetheless, the water was crystal clear.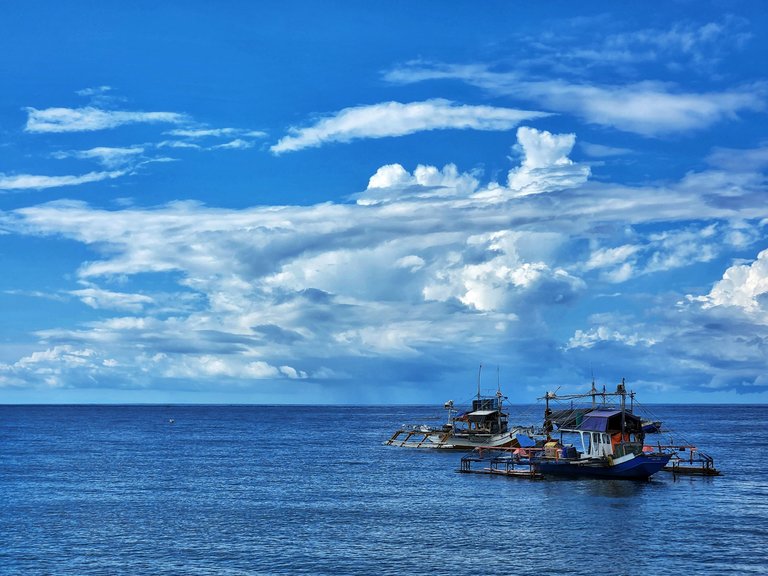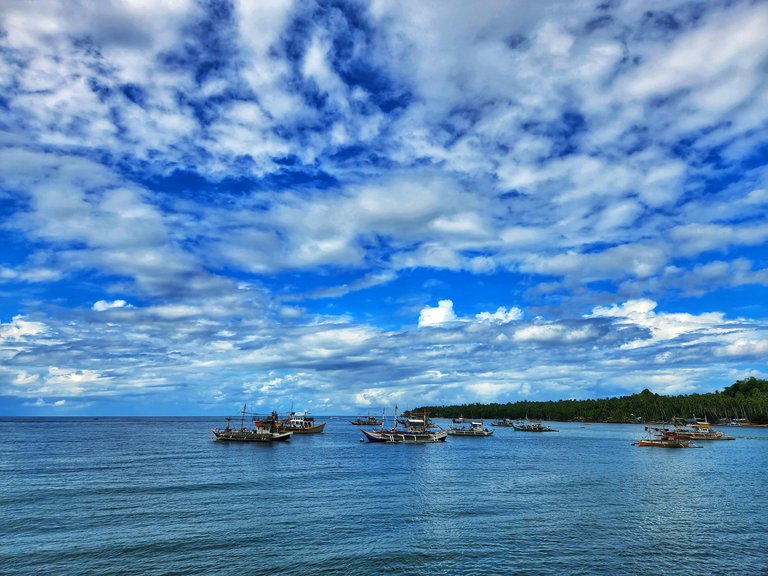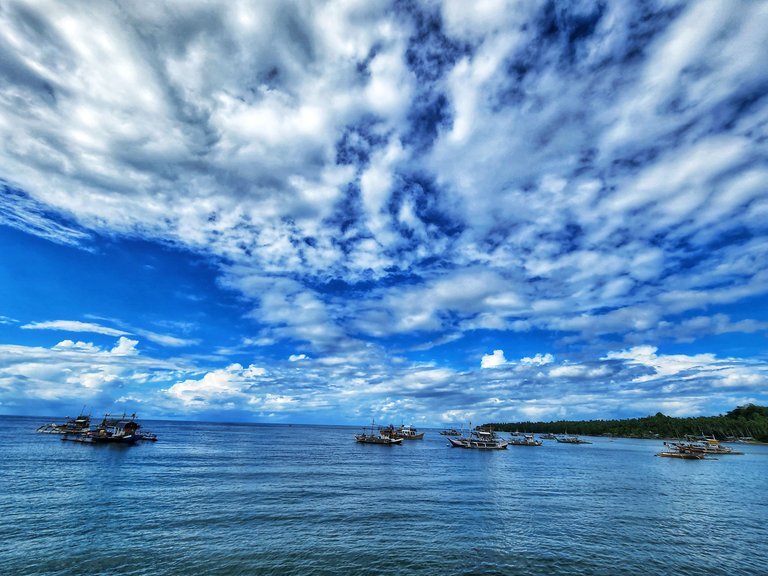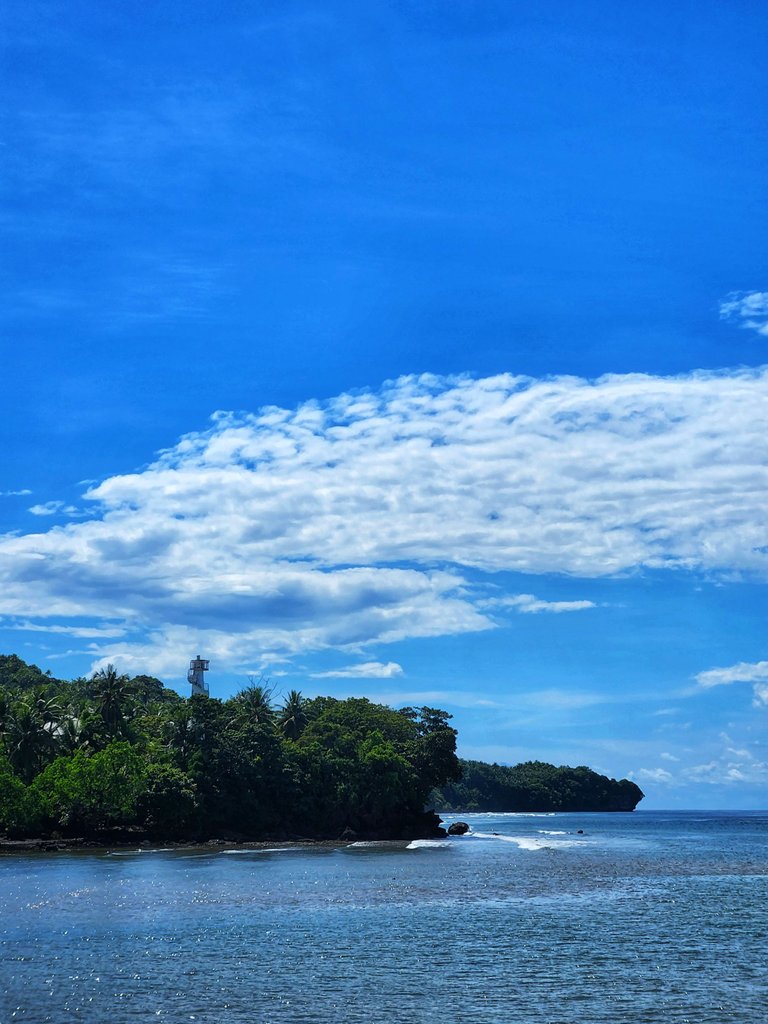 Two of my cousins decided to just sit in the shed and wait for us until we were done. The other two cousins, aged less than 10 years old, immediately jumped without hesitation the moment we reached the end of the port. I asked them if they always come and jump in the port, and responded every day, early in the morning. I, on the other hand, had consistently jumped every visit to Baganian, and still, I always chickened out on the first try.
The kiddos and my younger uncle jumped first and waited for me until I garnered enough courage. After that one leap of faith, I've been jumping nonstop and even tried to do a backflip and some diving that led to a runny nose. Who would've thought that my seven and nine-year-old cousins will teach me how to dive and back-flip on waters?
---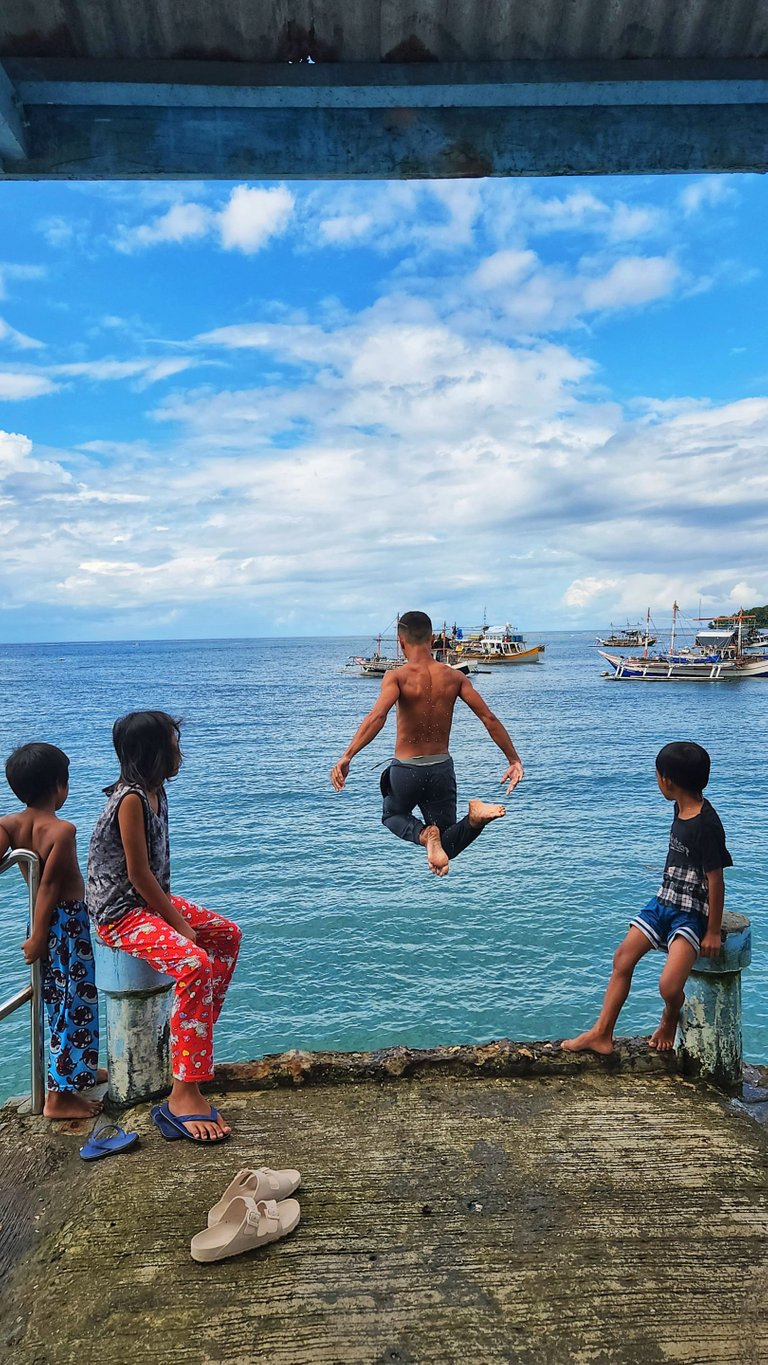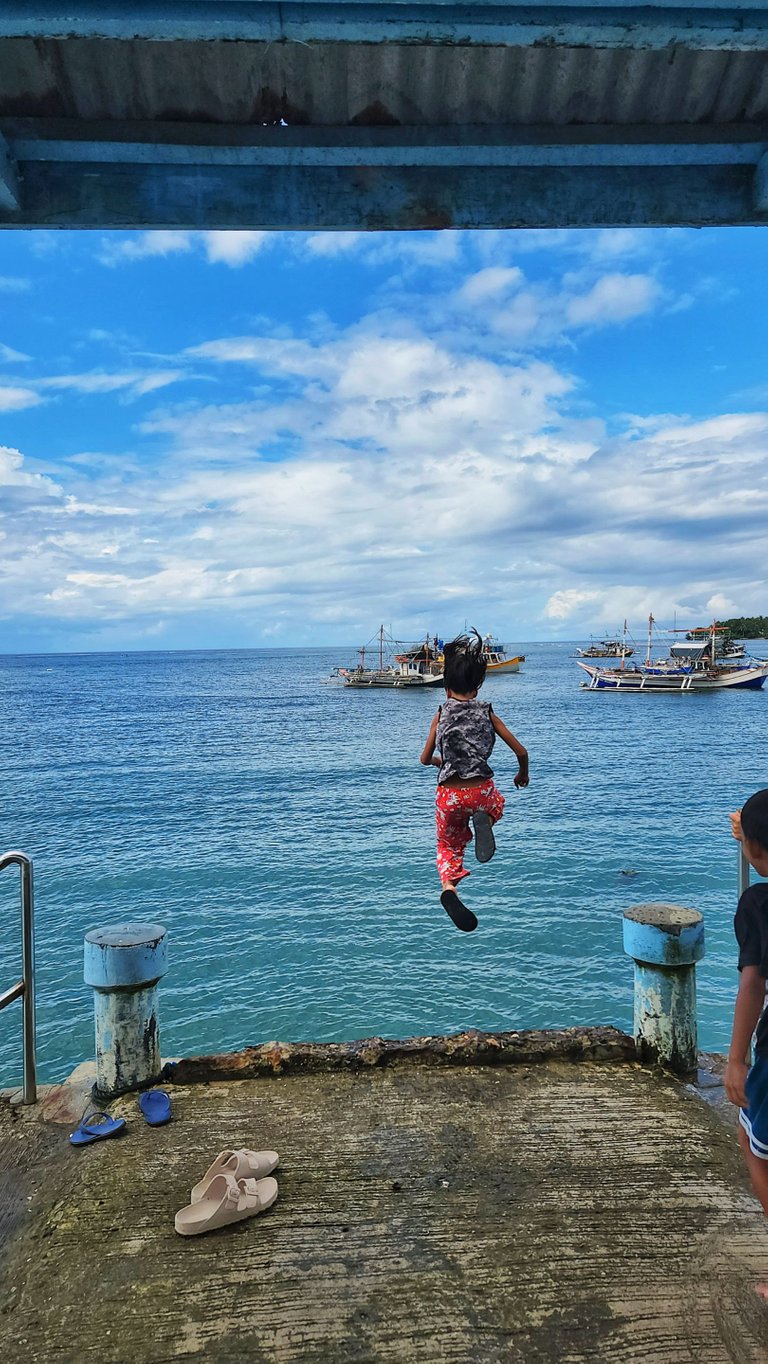 ---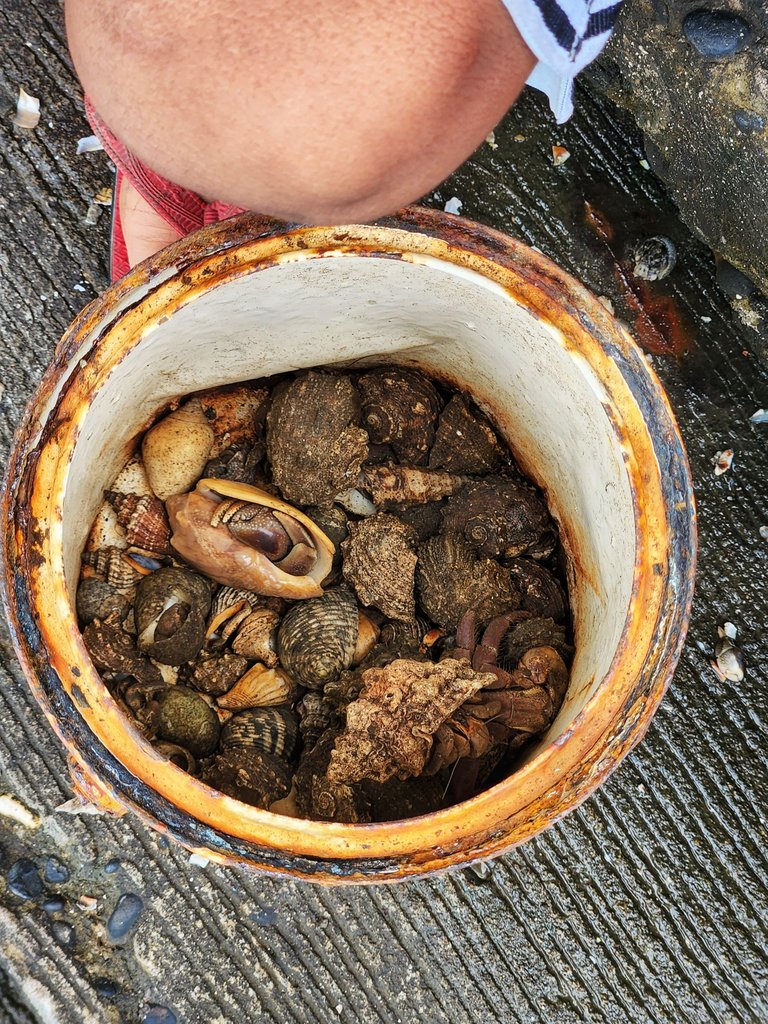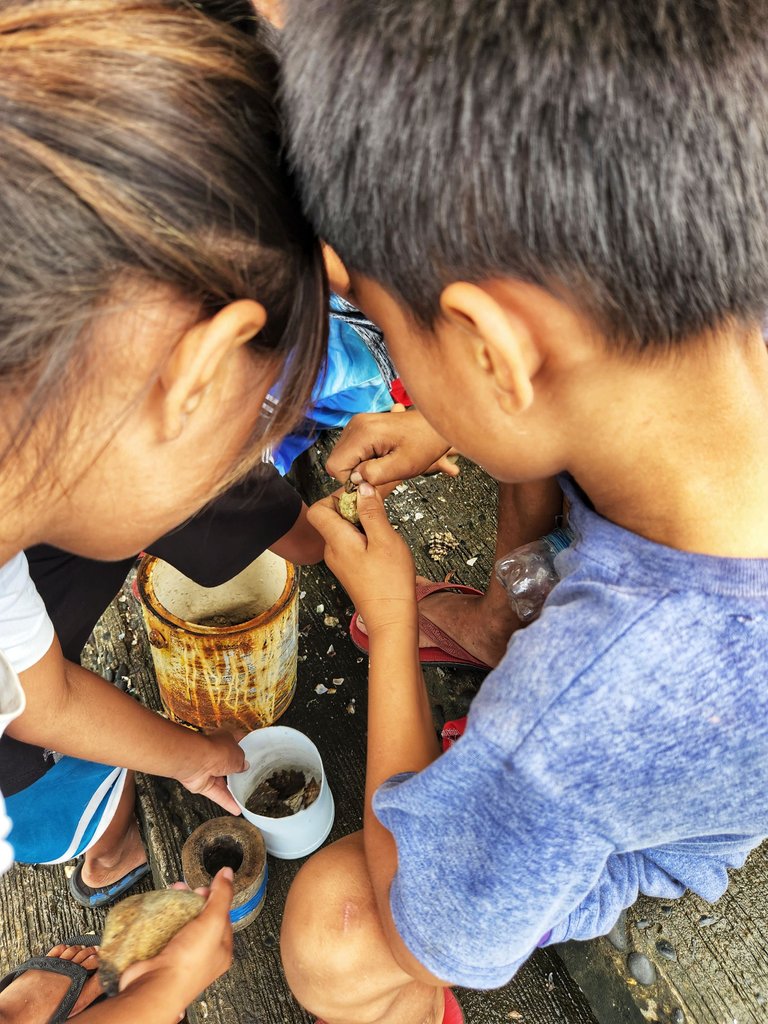 ---
The port has a beautiful view. With the crystal blue water, it is loaded with boats used for fishing. From the port, we can see the lighthouse surrounded by lush greens. Some kids are fishing at the port. They were at the stairs preparing for their bait.
Since we still had time, we decided to head to Blue Lagoon. It was a bit far but can be reached by walking under the shade of the trees or along the shore. At first, I was expecting to go there via pump boat, but because my other cousin was on a family trip, we decided to go there and walk.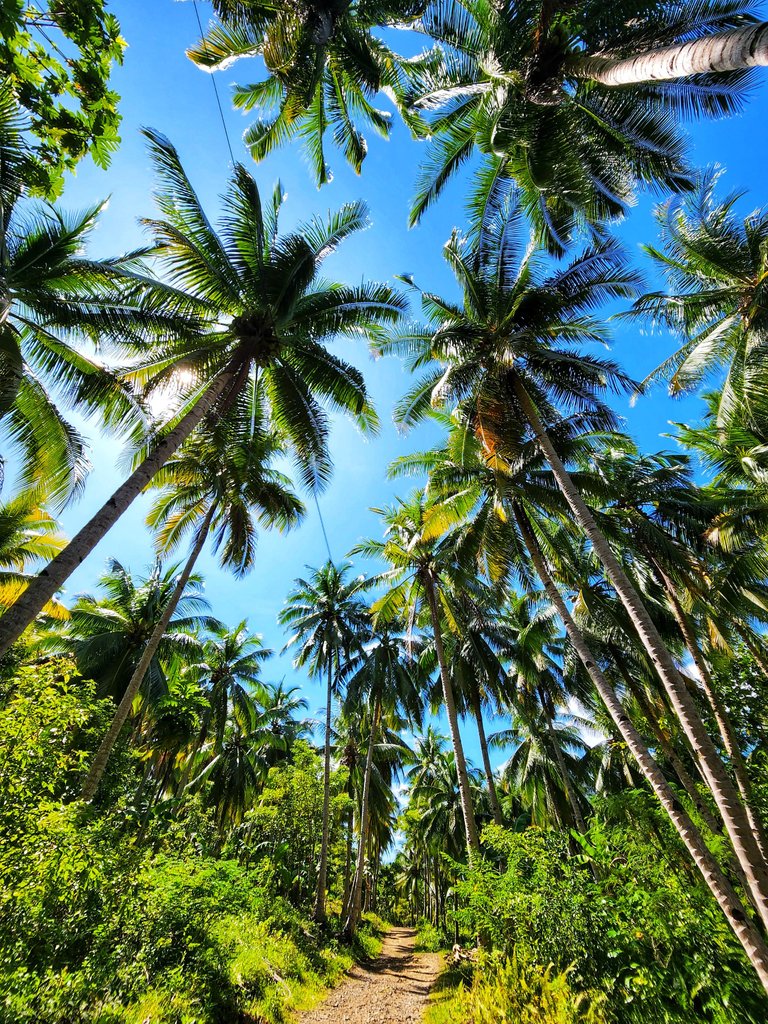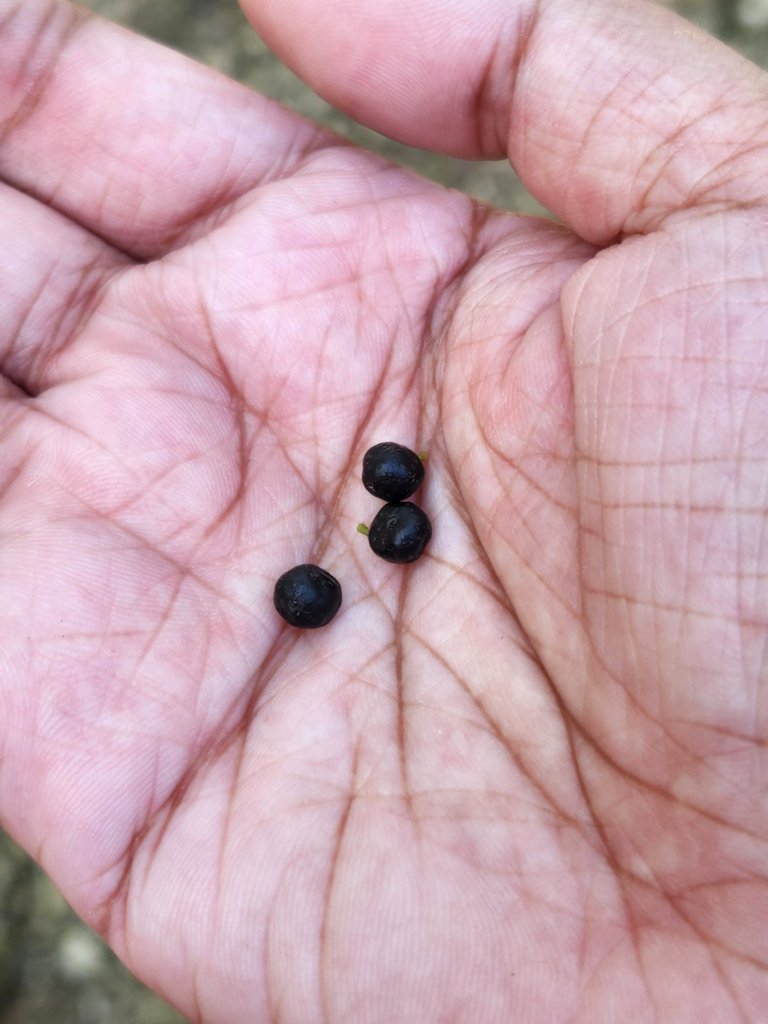 We had walked for a few meters only when Papa arrived instructing us to hop on. Since we were four, he dropped us first — not in the Blue Lagoon — then the two next. The road is not yet fully cemented, so we decided to walk halfway and enjoy nature. While walking, Popon (the injured cousin) took something from a small tree. I forgot the name, but he gave me three pieces and told me to eat them. The fruit was like the seed of Malabar spinach. It has a grainy feeling when eaten and is a bit sour.
---
Cliff Jumping at Blue Lagoon
---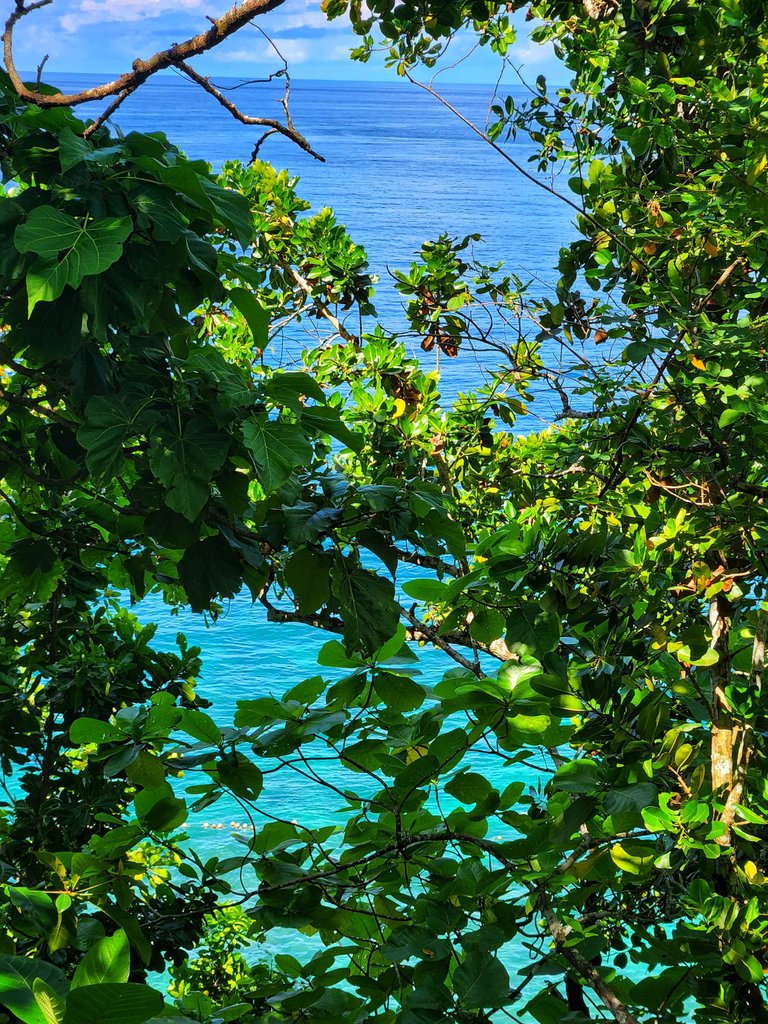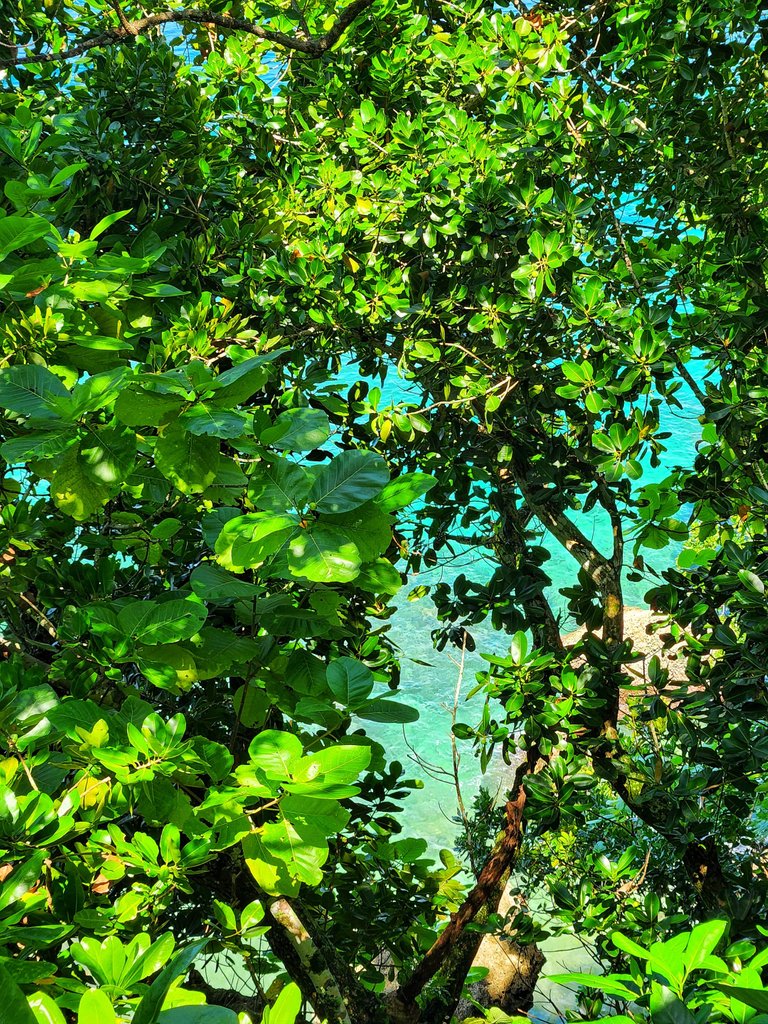 After 15 minutes of walking, we finally arrived at Blue Lagoon. A few meters before we reached the entrance, I vividly saw the vibrant turquoise color of the water that complements well with the lush greens.
At the entrance, there is a concrete attic-like house available for tourists. There are life vests for rent displayed just beside the registration area. I didn't know there is already an entrance fee, 10 PHP. Luckily, Mimi brought money and paid the entrance fee for the four of us. Else, I would ask the caretaker to collect the payment in the bakery. Hehe. But I low-key freaked out fearing that I might go home without seeing the beauty of Blue Lagoon.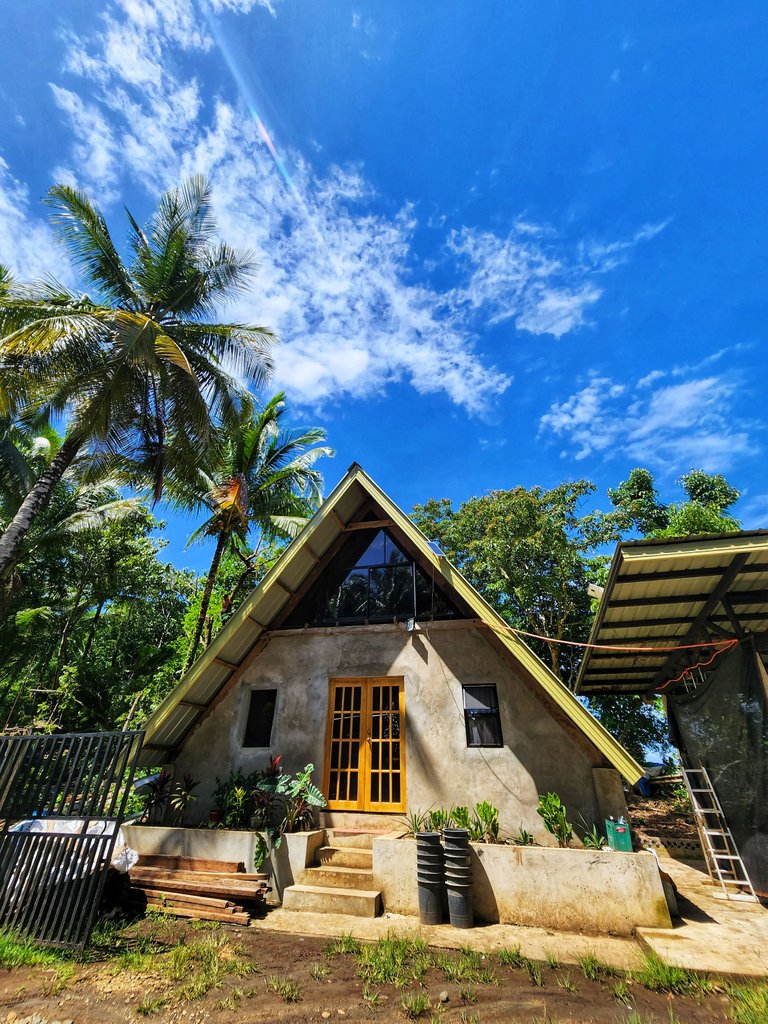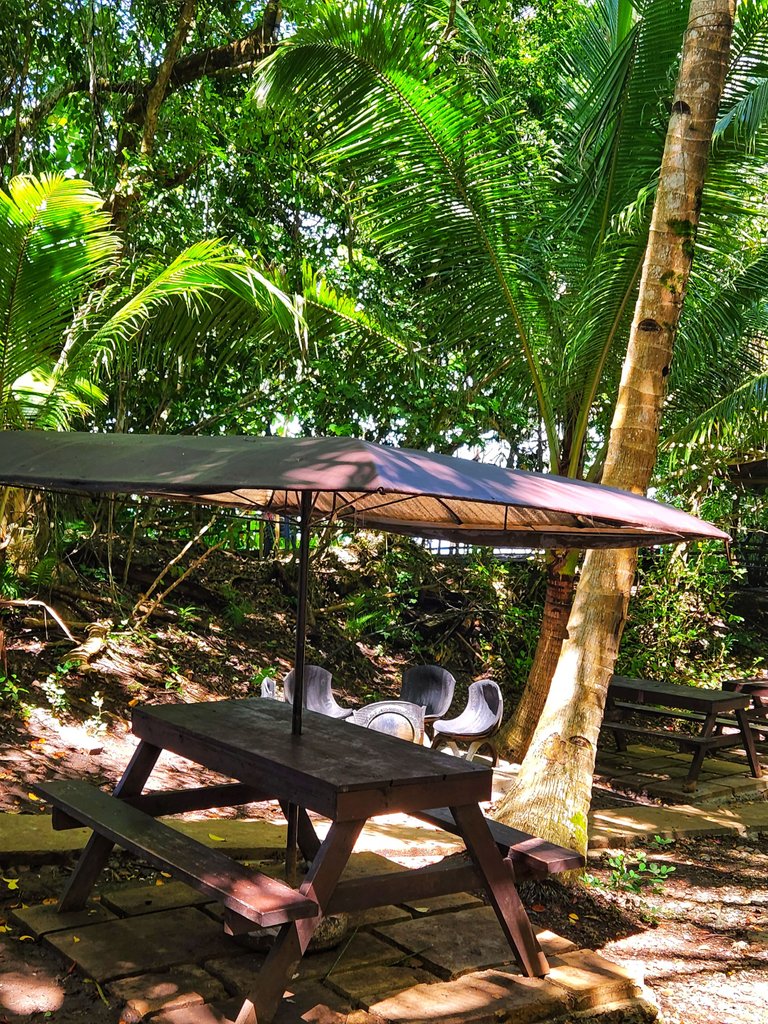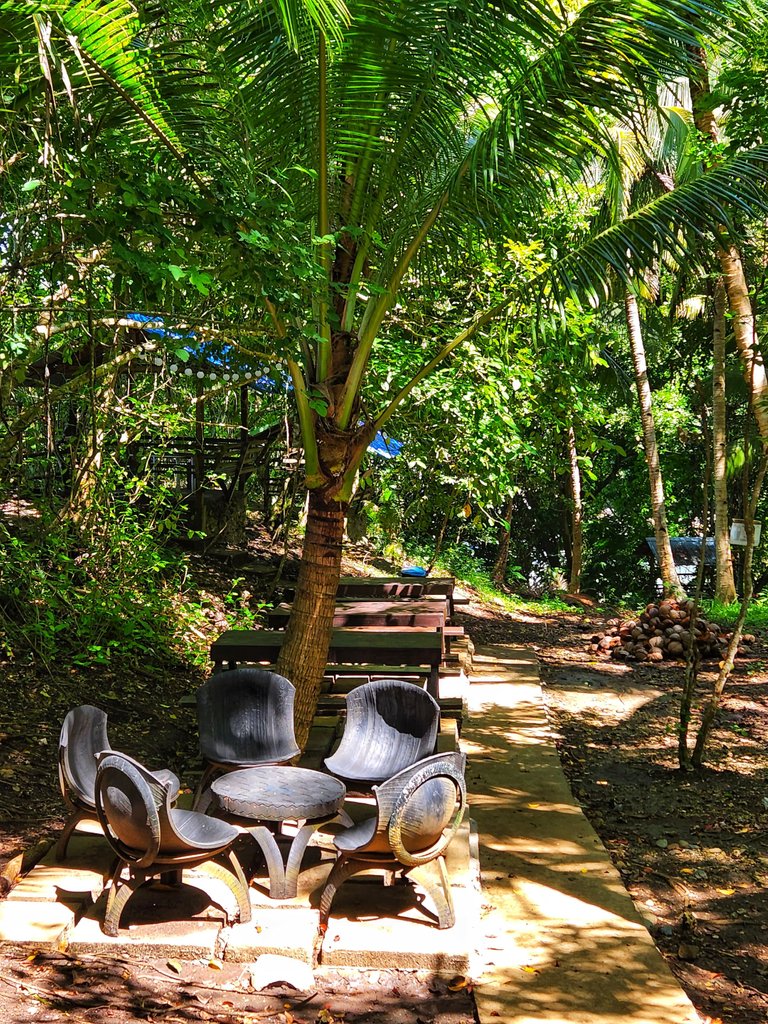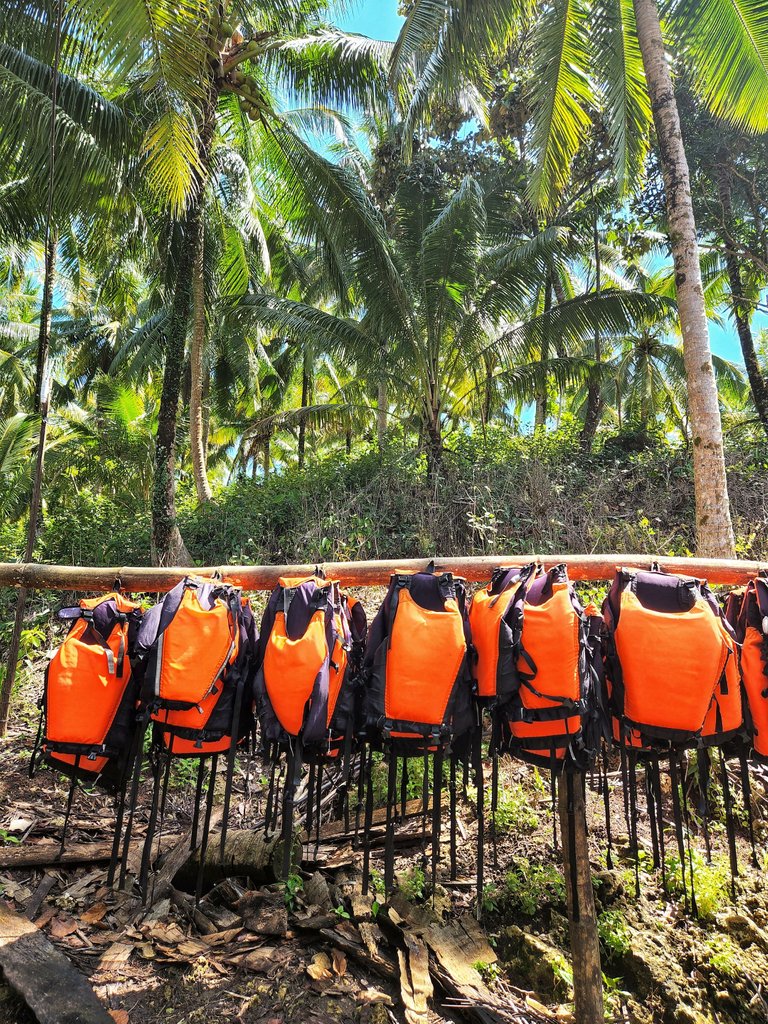 The place is spacious. It has cottages and tables of different styles and sizes and also has an area for grilling. Before going down, there is a view made of wood wherein it shows the refreshing combination color of blue and green. The stairs going to the mid-way deck and benches are cemented. But the stairs that reach the water are made of steel. Almost every area has benches, and every corner has a gram-worthy background.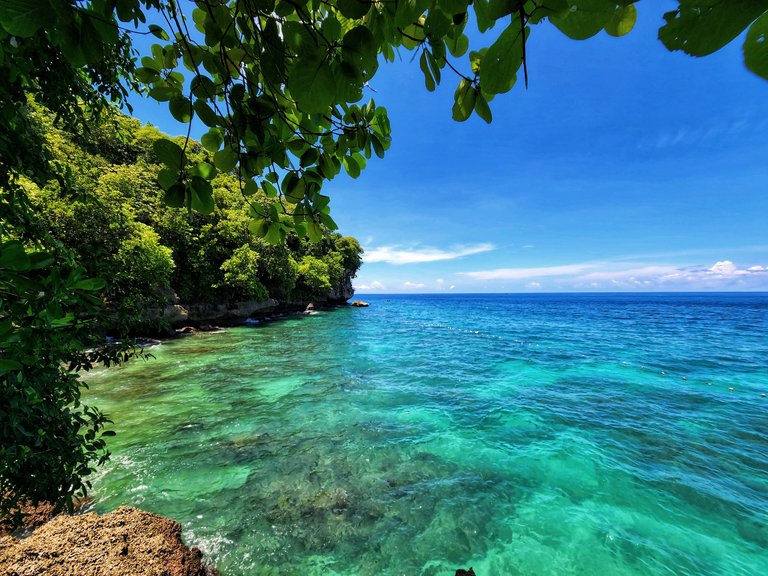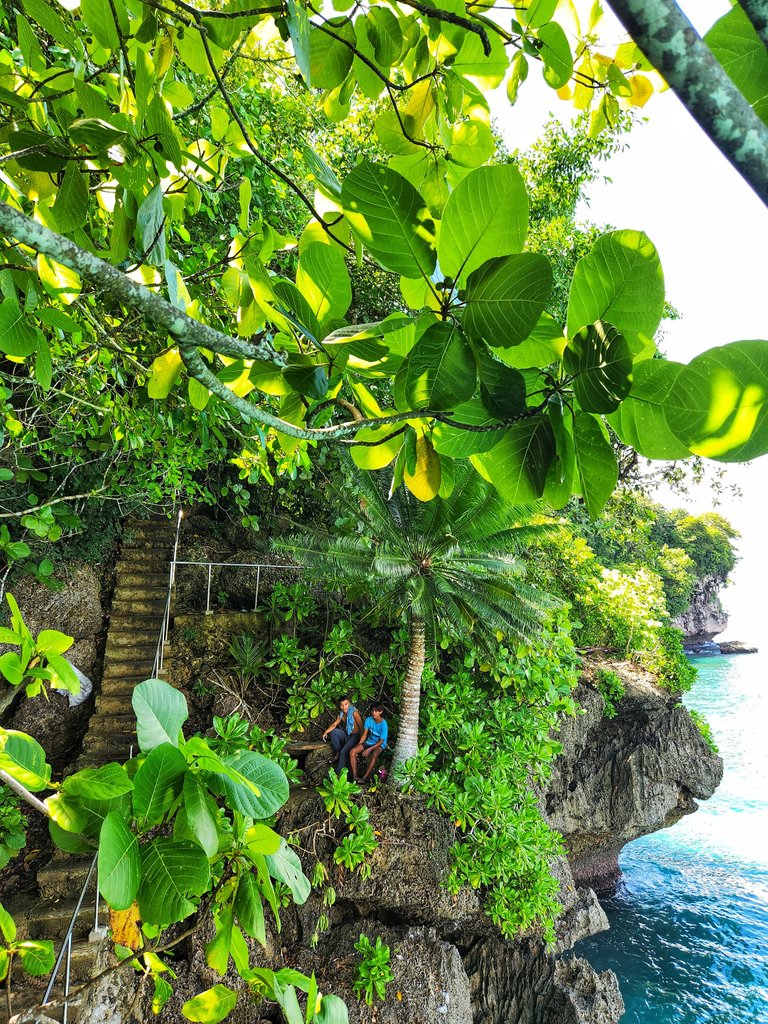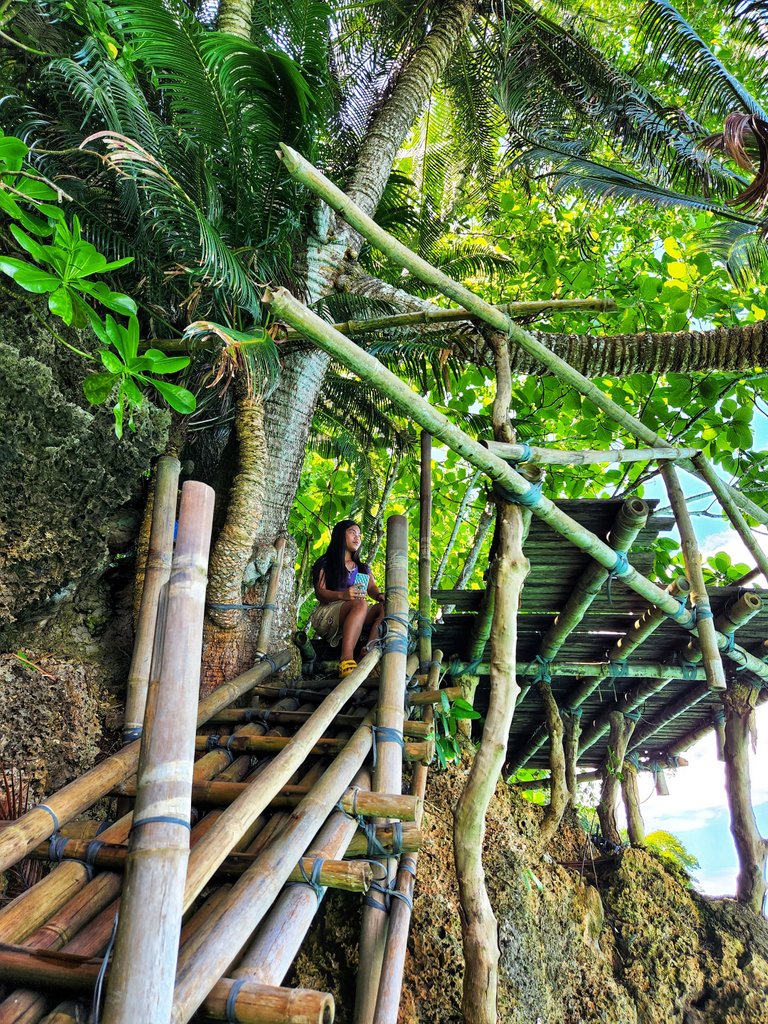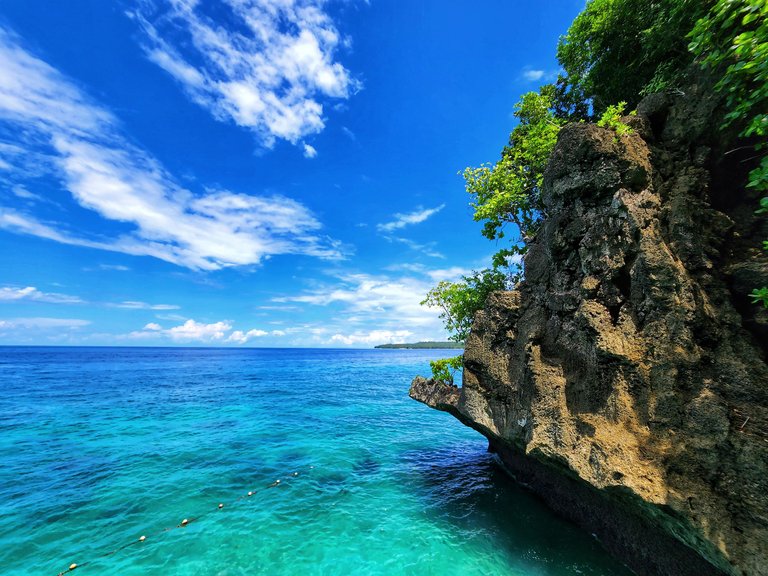 Blue Lagoon is a stunner! I was truly captivated by how stunning the place is. The color of the water is enticing and much clearer than the water at the port. I can see clearly the school of fish swimming to and fro. During high tide, the waves are a bit strong, hence the net to avoid an incident like reaching the deep open sea.
When we reached the deck, I asked Ringo, my young uncle who calls me Ate or elder sister, to jump first and then instructed Popon to take a video and photos of us jumping. Popon was goofing around telling Ringo to jump in the area near the Haguk-Haguk cave. The cave's namesake comes from the Cebuano word meaning snore. The cave produces a snore-like sound as the wave hits the cave's ceiling.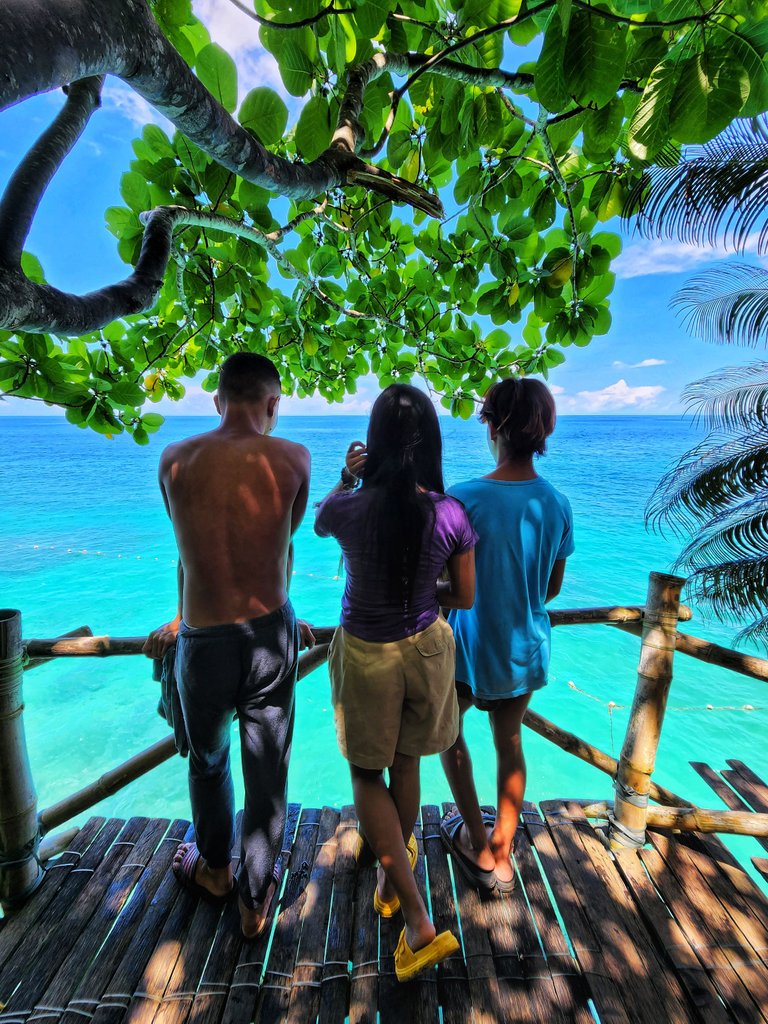 Before I could react, he immediately jumped. It was a bit dangerous in jumping near the cave, especially when the waves are strong. Luckily, the waves were not strong at that time. After Ringo jumped, I looked for a higher jumping point. Blue Lagoon has three levels of a jumping point. Since I already jumped at the port, I was still feeling brave and jumped from the second level. Well, water as captivating as the Blue Lagoon made me braver and bolder to do cliff jumps.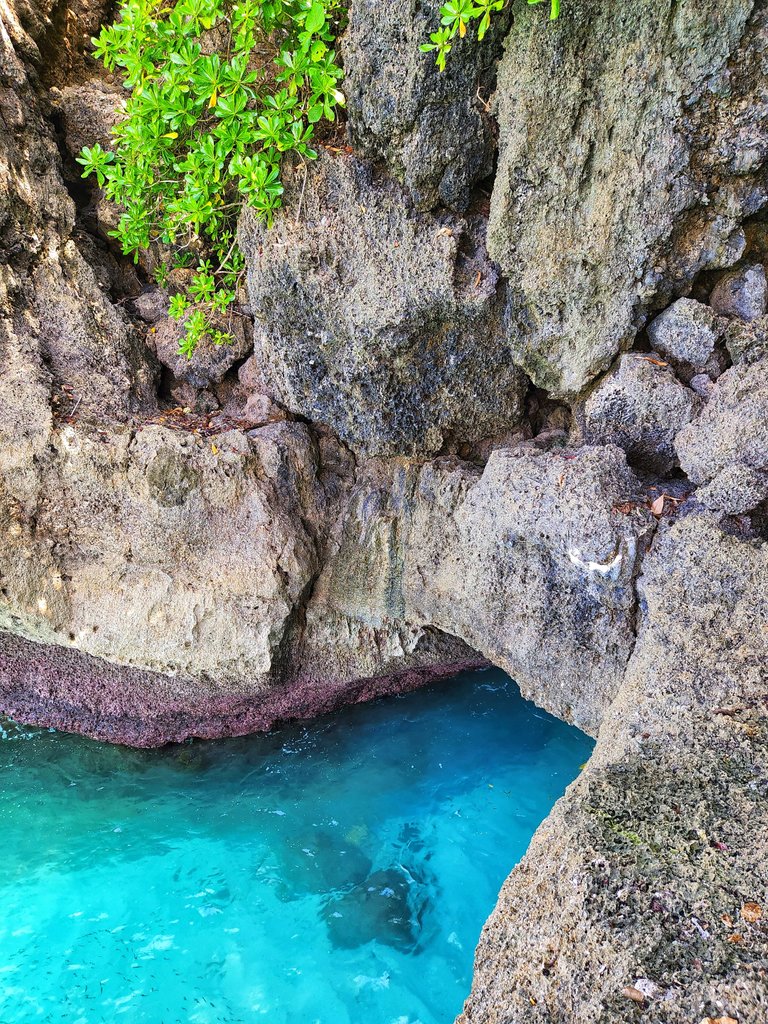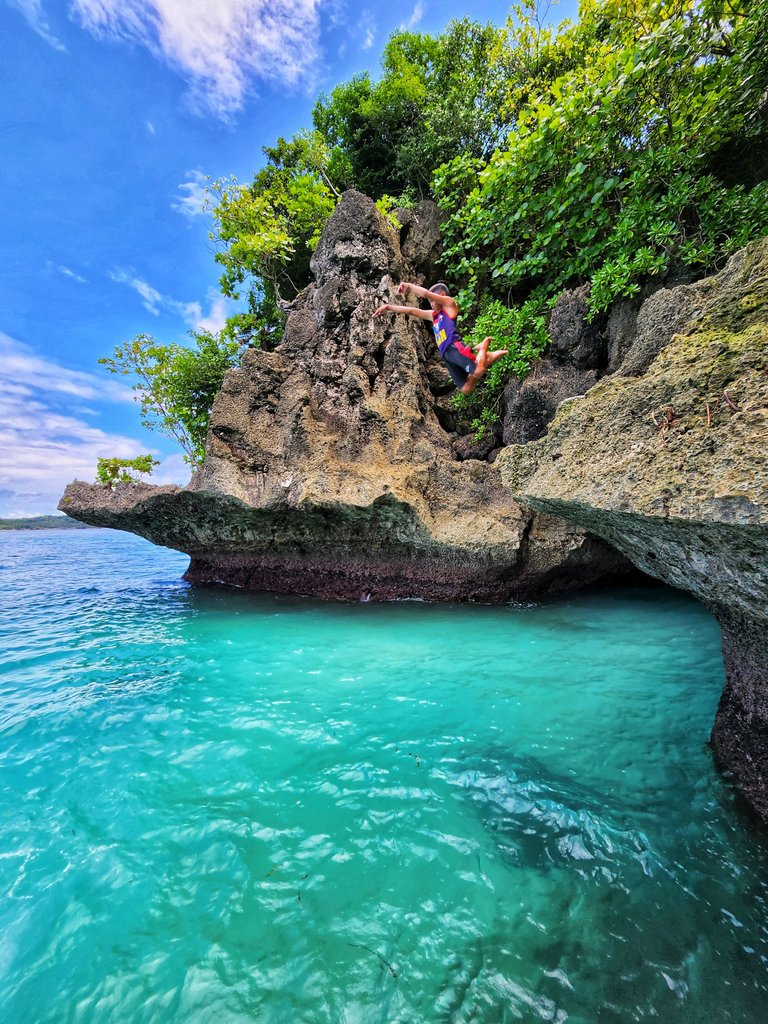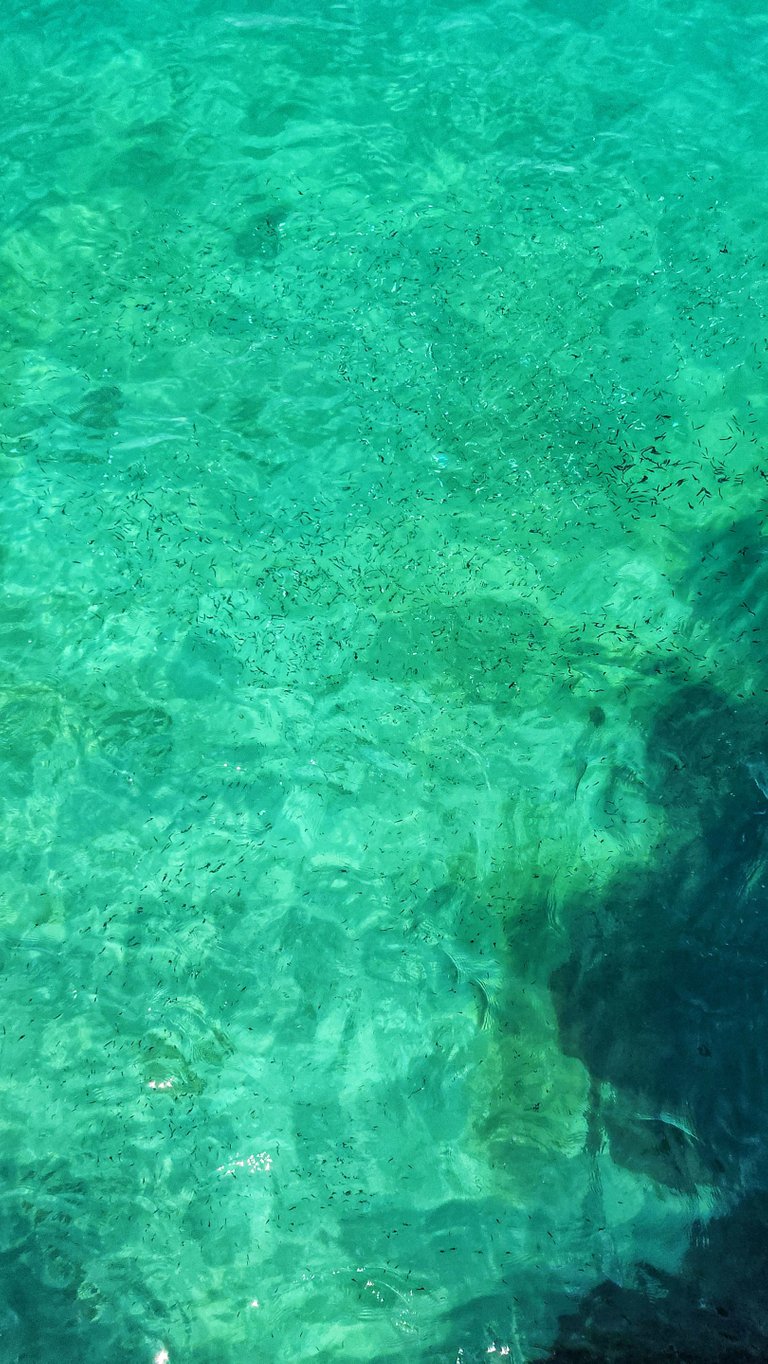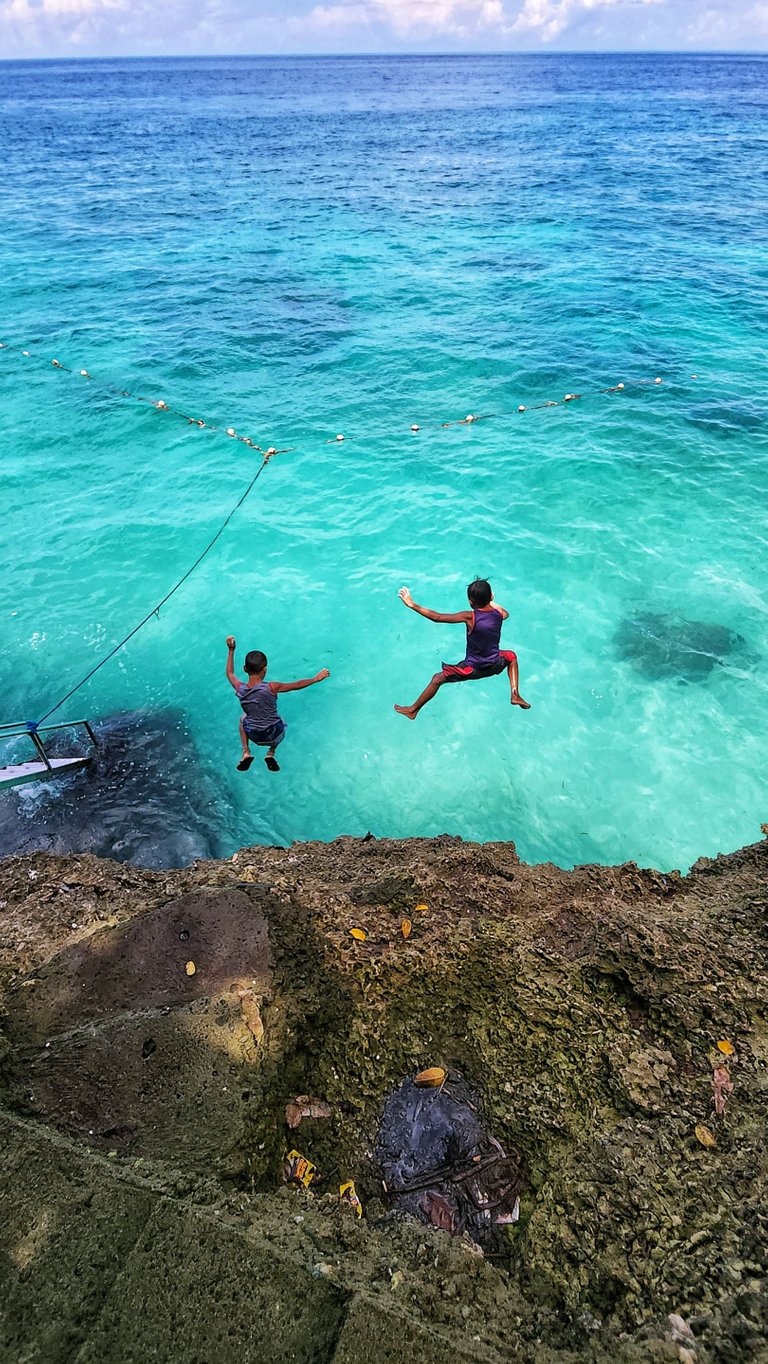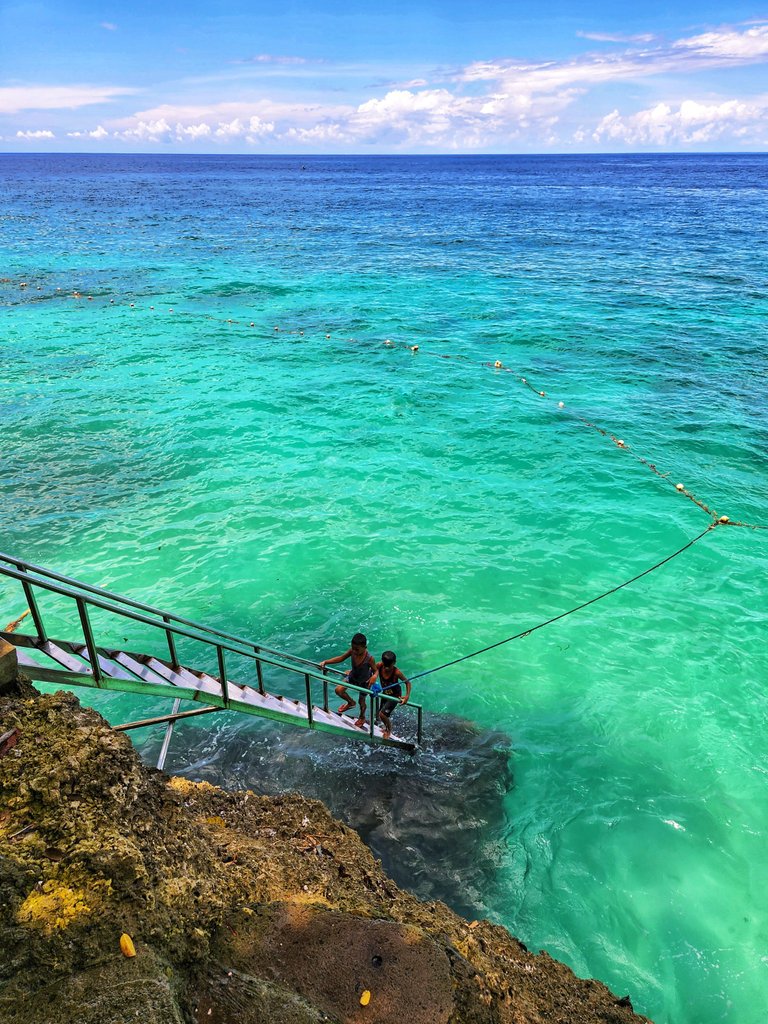 The third level feels the same as the Salagdoong 24-feet high jumping board. I had jumped both 24 feet and 36 feet high, so I want to challenge myself to jump from the third level. I would've tried jumping from the third level if only the waves didn't get stronger as time passed by and if I was not too immersed in swimming with the fishes. I forgot to borrow my Tatay's goggles and flippers, so I recklessly decided to submerge my phone without any protector just to see the fish underwater. Though risky, I enjoyed the filming the school of fish swimming. Even in the photos, they were still visible.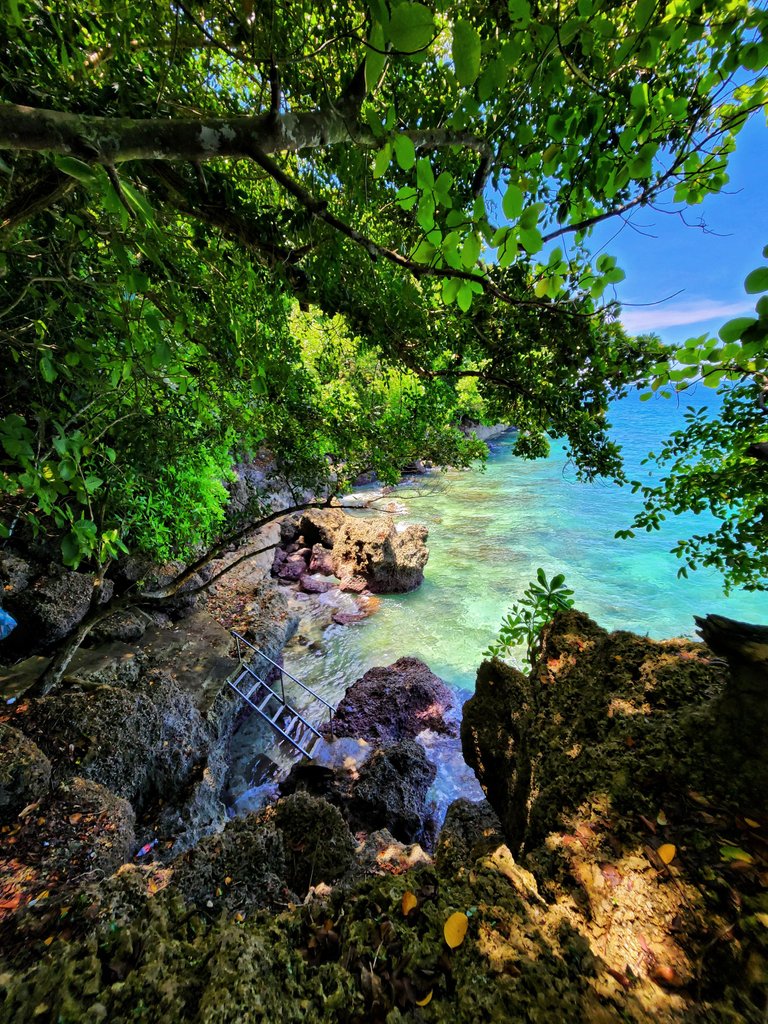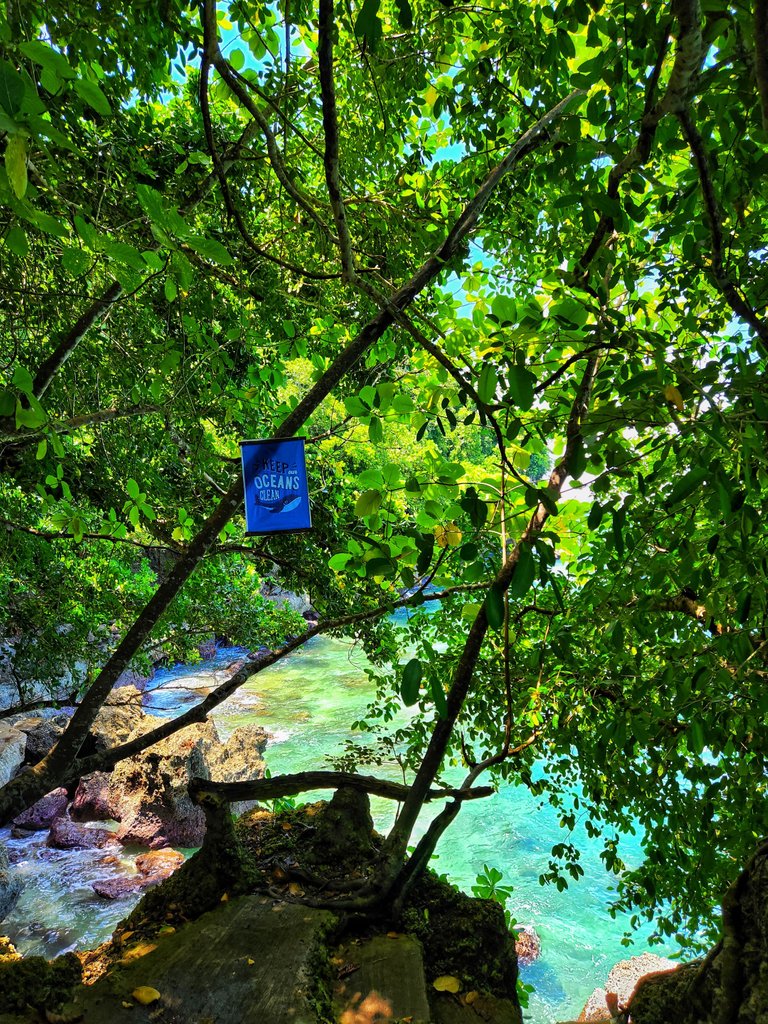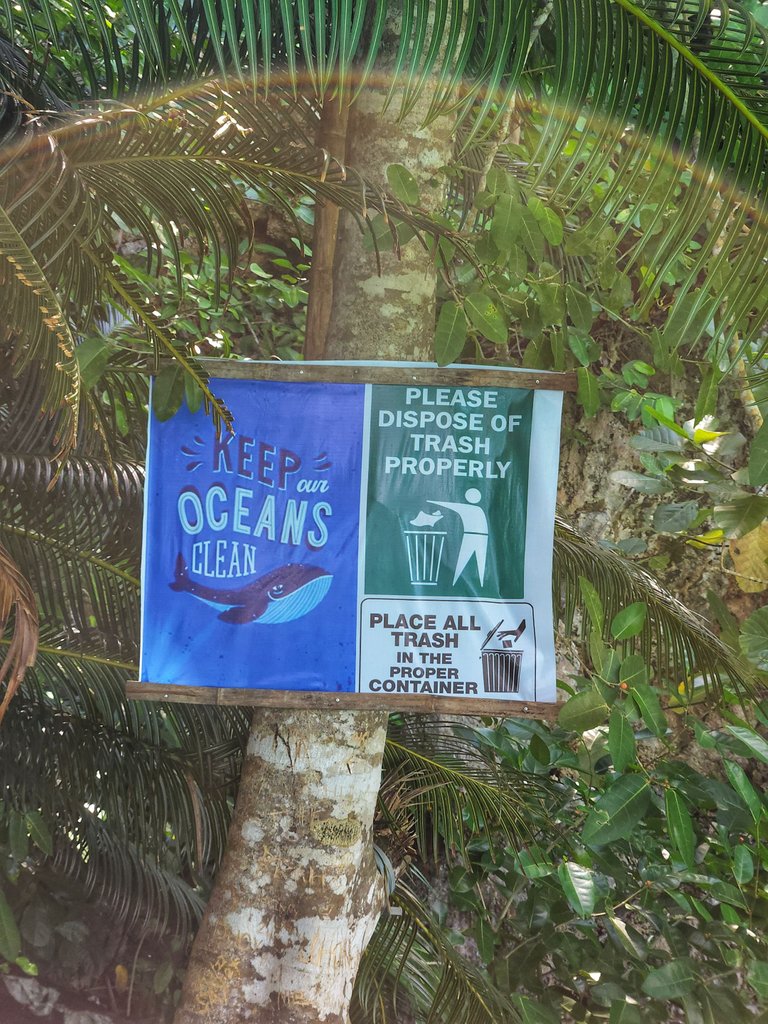 We spent 1.5 hours in Blue Lagoon. Before leaving, it was already high tide and the waves were pretty strong. The cave was then producing a loud snore-like sound. Cliff jumping is still allowed but not near the cave. As we went upstairs, I snapped every spot that has a bench. It's a little disappointing that even with the reminders and the trash bags, some people still leave their trash behind.
While walking, my cousins were asking me when I will go back. They are already suggesting different spots to visit. But what struck me the most is the thought of swimming with the turtles. Soon.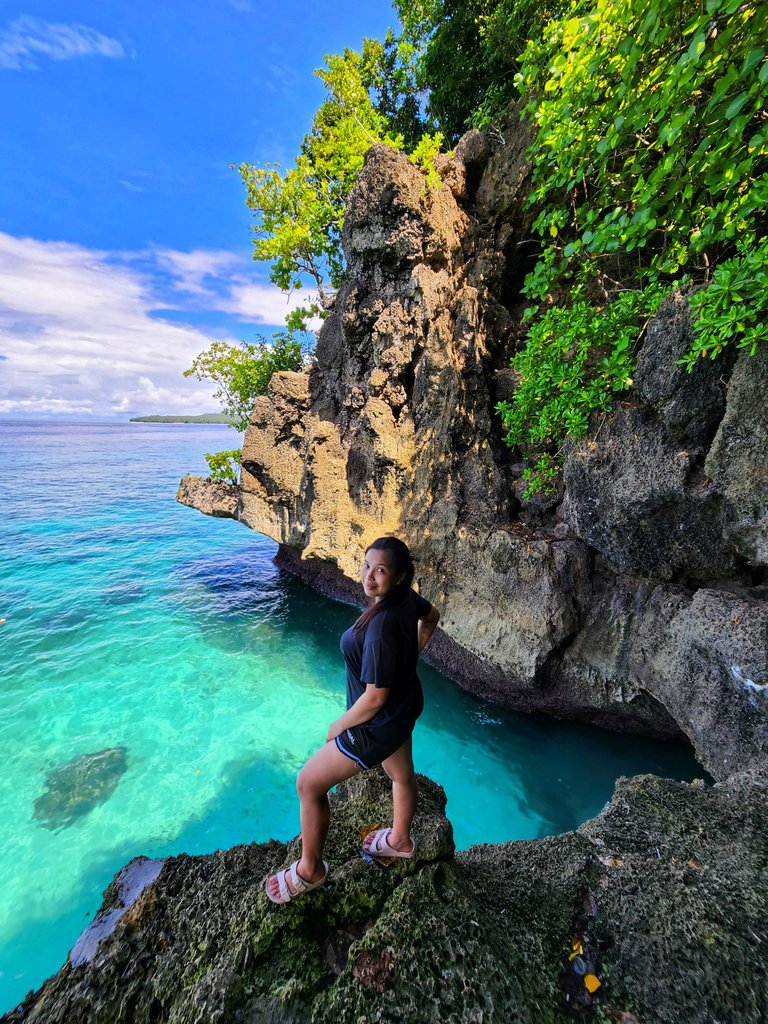 And because I lost track of time, I arrived at our place 15 minutes before the last trip departs. I tried catching up, but I was still eating at noon. My trip going back to Lanao del Norte was moved the next day at 4:00 AM. Since it was moved, Mama tried to convince me to go to Pebbles Beach and White Legs Resort. My cousins had already gone home, and going there alone was non-negotiable.
I'll wait for my next visit to Baganian and explore them soon.
---
Related blog:
---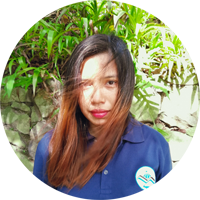 K N E E L Y R A C
• Instagram • Twitter • Goodreads •

---
---