Painting an Eye in Watercolor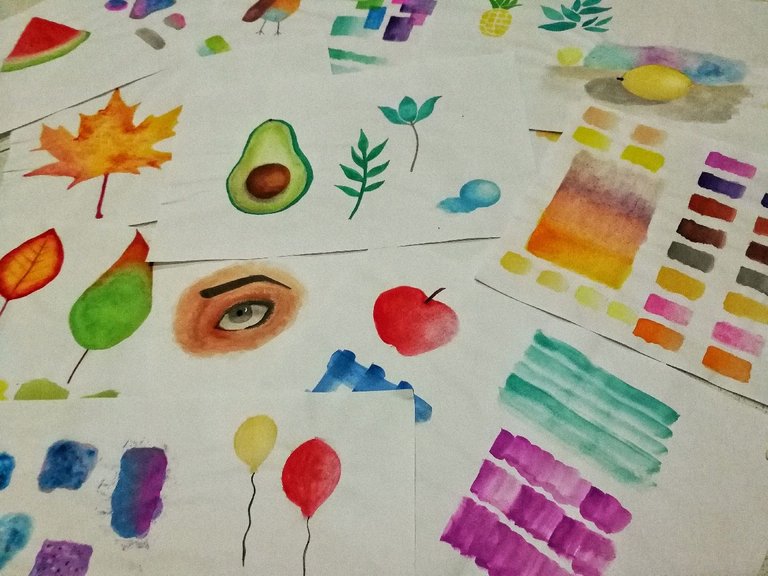 Coloring has always been my weakness. I only do line art and rarely color them. It was mid-2020 when I decided to have a shopping spree of art materials out of extreme boredom and intense stress level. I bought colored pens, pencils, an eraser, paintbrushes, and watercolors. Amid that impulsive buying in the middle of a pandemic, I didn't buy paper intended for watercolor. I was completely clueless that I needed to buy one. I thought that a normal paper of 70 GSM was enough.
Even so, I practiced every night, especially on the blending part. It was a complete struggle because the paper always gave up on me. It took me a few months to buy the right paper for watercolor painting--from 70 GSM to 300 GSM. And there, I can say that watercolor paper matters.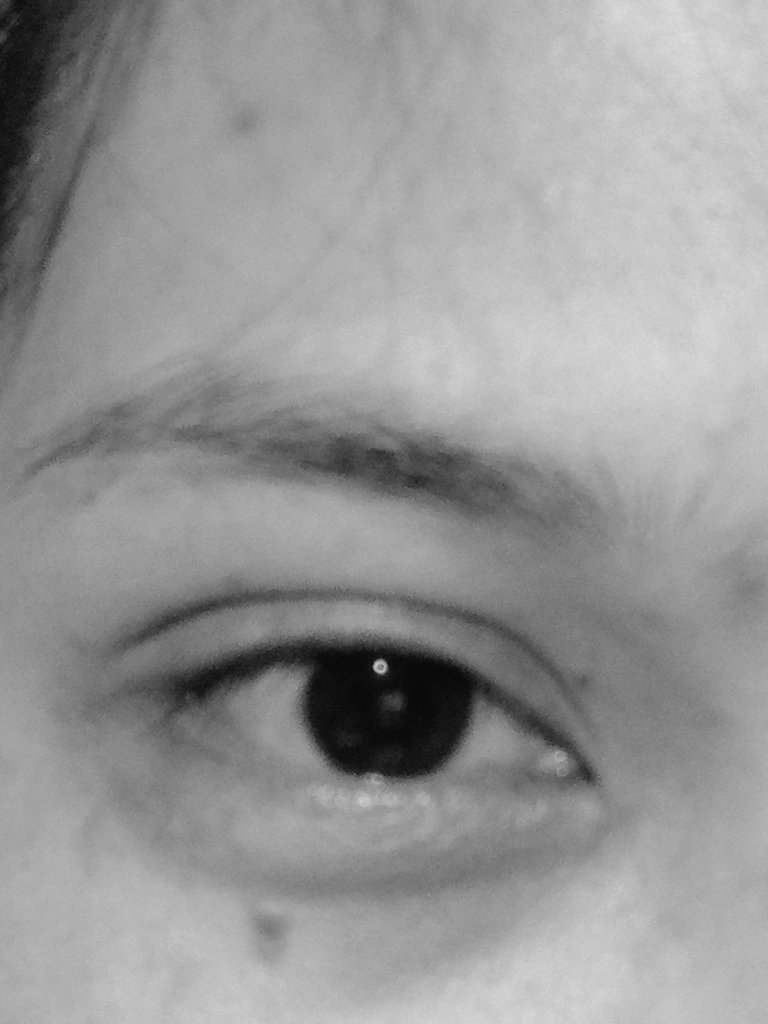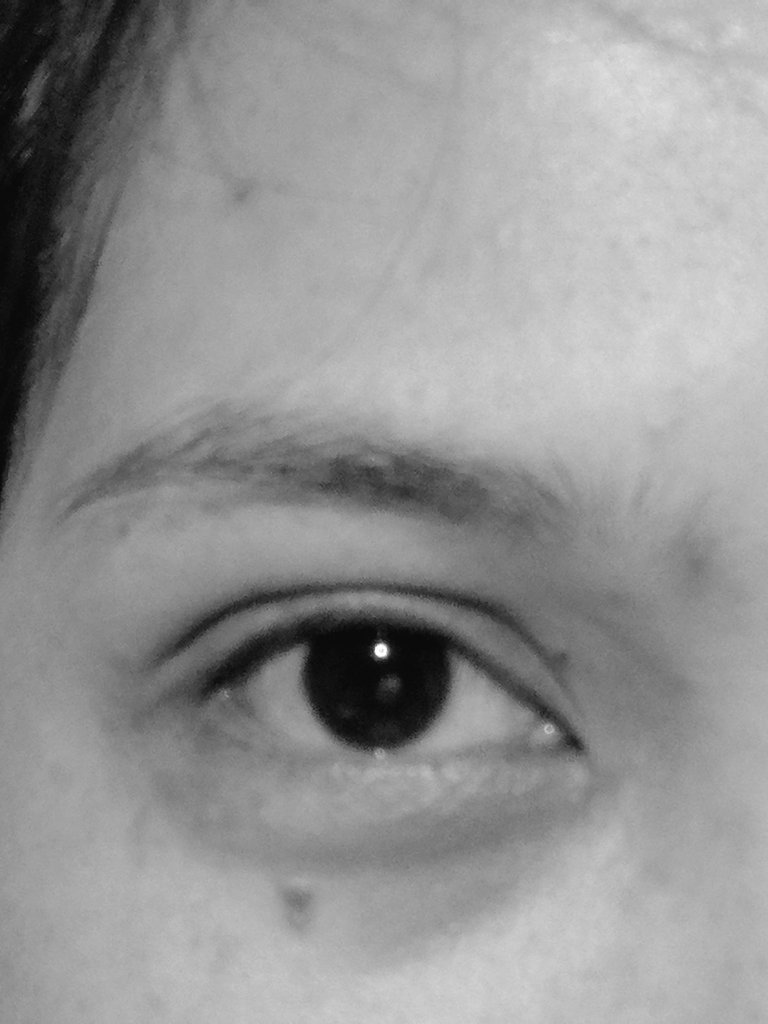 My eye as the reference
Anyway, let me share my first and second eye paintings. Within seven months, I never had practiced religiously but was quite surprised to see an improvement given the circumstances.
---
FIRST EYE PAINTING
---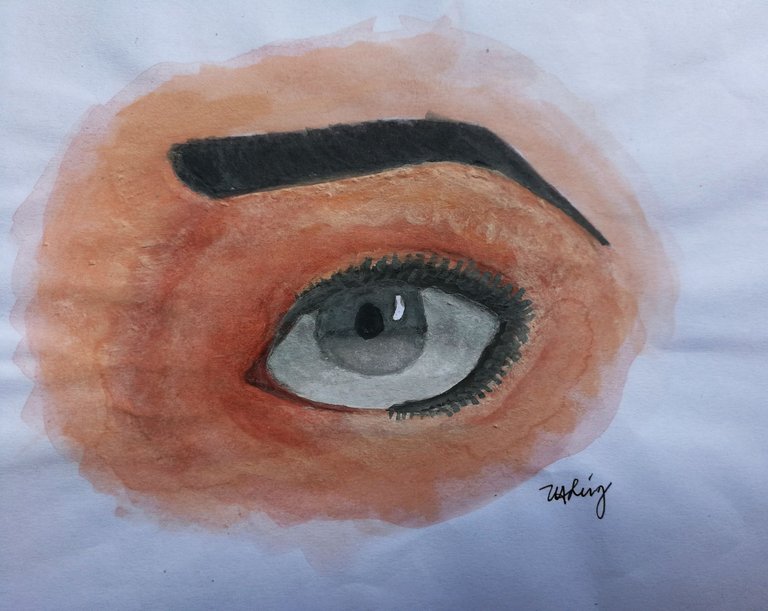 The color is not blended well, but it looks okay for a newbie in the watercolor department.
Materials Used:
70 GSM long bond paper
Watercolor
Paintbrush
Eraser
Mechanical Pencil
I used a 70 GSM long bond paper and a cheap watercolor palette and brushes I bought online. I tried capturing my eye as a reference to this painting.
As you can see in the photo, the paper crumpled. That's because the paper can't keep up with the wet-and-wet technique I wanted. I also used the wet-and-dry technique, but still, the paper tends to crumple and tear. Thus, I always finished a few hours later because the time was intended for the drying part.
The color was not blended well, and the lashes were pretty straight and bulky. I was on the verge of not adding the lashes because I felt I might screw it up. And yes, it happened, as you can see in the photo.
---
SECOND EYE PAINTING
---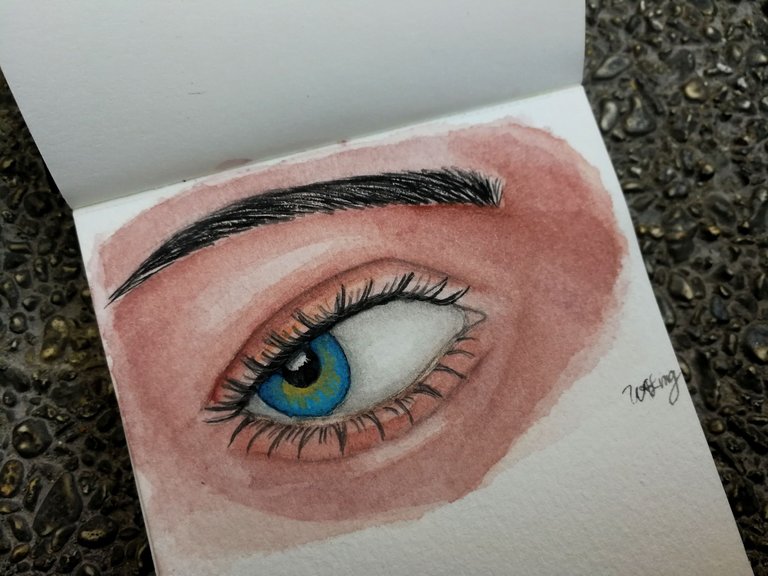 The paper is thick and didn't crumple even though there's too much water.
Materials Used:
300 GSM pocket-sized watercolor paper
Watercolor
Paintbrush
Kneadable Eraser
Mechanical Pencil
It was the time of the month when everyone is united because of the two applications: Lazada and Shopee. In my case, I opened Shopee during the monthly sale, and right there and then, I ordered two 300 GSM watercolor pads.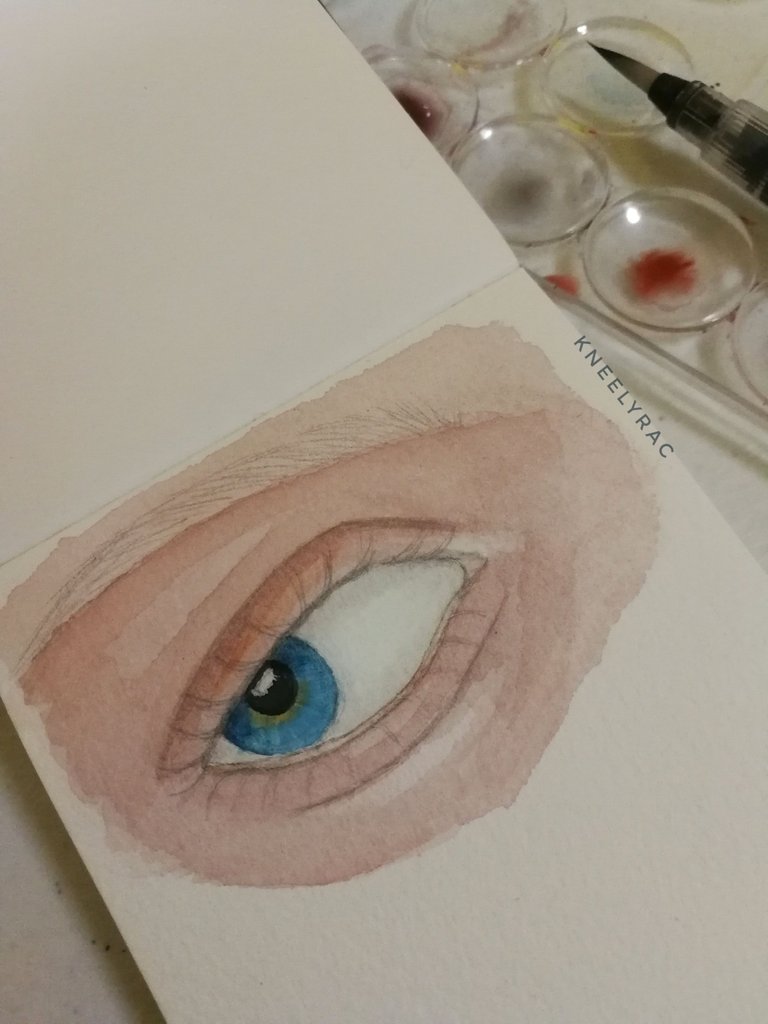 Took the liberty to photograph before a probable murder happens. It looks decent at this phase, in my opinion.
Similar process with the first one, I used my left eye photo as my reference and made some slight changes with the position of the iris. I drew the line art first because I'm dependent on it. I've always wanted to paint without line art, but I'm struggling to do that. So I'm just taking it slow until I get to that part.
After the sketching part, I used the kneadable eraser to remove the residue. I've been following a certain watercolorist on Instagram, and she's been using this to make the sketching light and clean. Then, it's time to paint! I started from light to dark. I was contemplating if I should add lashes or not. I have an ongoing hate relationship with the lashes, hence straight and unrealistic lashes. It was another struggling experience because my brushes are all big--big enough to create a thin strand. Although I'm pretty sure that even if I have brushes for hair, I still couldn't paint a decent one. I've yet to practice more to achieve such. Nevertheless, I'm still proud I've made such improvements.
• • •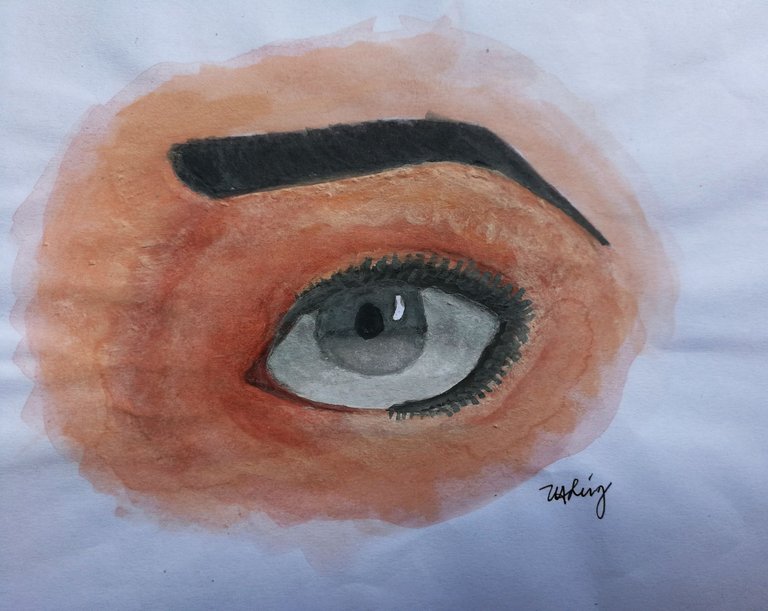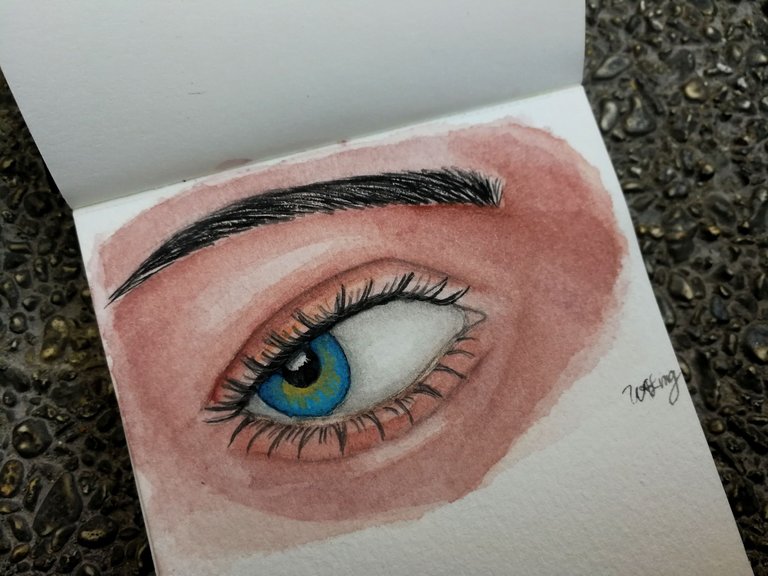 ---
(L) First Eye Painting Attempt; (R) Second Eye Painting Attempt
At some point, I thought the cheap watercolor might be the reason why the first attempt was not well-blended. Some of my first few paintings in 70 GSM paper were decently blended, like the avocado on the first picture. But when I already have a paper intended for a watercolor painting, it's clear as day that the cheap watercolor is not the reason, but it was the (1) paper and (2) I didn't know how to blend well at all.
I guess that would be all for my first post in this community and first art post here on Hive. I didn't have step-by-step photos since it never crossed my mind that one day I will write about my painting. I'm a complete newbie in the watercolor world, and any tips or suggestions are highly appreciated!
Thank you! See you around!
• • •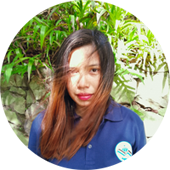 K N E E L Y R A C
Books • Art • Poem • Anime • Travel • Food • Dogs
• Instagram • Twitter • Goodreads •
---
---