RE: Green - TRAVEL CONTEST #91 and winners from CONTEST #86 - Natural Shapes
You are viewing a single comment's thread: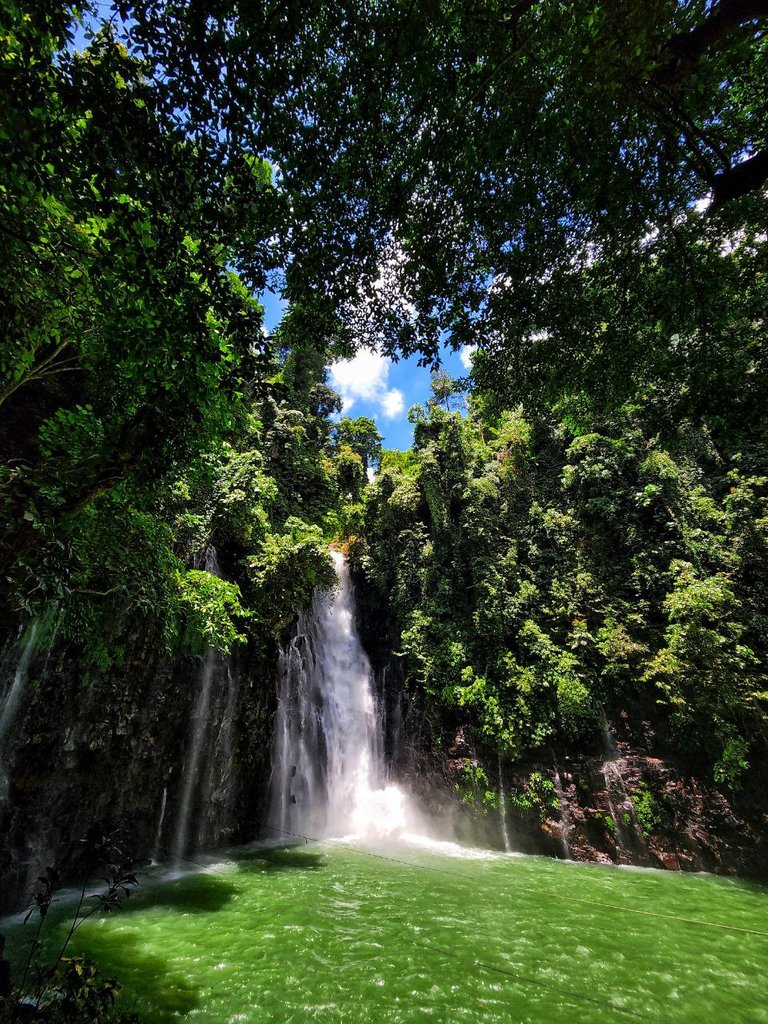 Hello!
I'd like to share with you the majestic Tinago Falls of Iligan City surrounded by lush greens. It is dubbed the hidden gem since it is located on the outskirts of the said city. Before reaching this beauty, we had to trek for more than 300 steps in a cemented staircase. Our first option was to go for the longer route, the more than 500 steps. Unfortunately, that route is temporarily closed because of the landslide caused by Typhoon Odette.
In addition, the city has 24 waterfalls and is named the City of Waterfalls in the Philippines. And Tinago Falls is one of the major tourist spots in the city. You can have cliff jumping, stay in a small cave to enjoy the reverberated sound of the water drops, and also have a water massage by riding a balsa (bamboo raft).
---
---