It's Hive Power up Time
It's been a year since BTC and most altcoins hit an all-time-high and oh boi what a crazy year this was!
Just like after every bull cicle we're now past the ephoria phase and riding the fear train. The collapse of HUGE companies like FTX and Celsius, big selling pressure on tokens, economic recession on a global scale and FUD are an explosive "cocktail" of uncertainty driving away new people from entering the space.
Those of us who've been there before are lucky enough to have the knowledge and experience to tell that this is just a temporary situation and this becomes more clear if you're working in the crypto space. The development pace is faster than ever and projects with real-life impact like Hive are leading the way.
Hive Power Up Time
Hive is a hidden gem. It's 3-sec feeless transactions, solid community and diversity of project built upon it makes Hive BY FAR my favourite blockchain in the crypto-sphere. And you know what they say, "put your money where your mouth is".
After months of patiently waiting I am finally pulling the trigger and start once again building my "skin in the Hive game" meaning I am Powering Up every single Hive I possibly can! Post payments, play2earn gaming income, staking rewards, layer 2 tokens, you name it! I convert everything into Hive and stake it!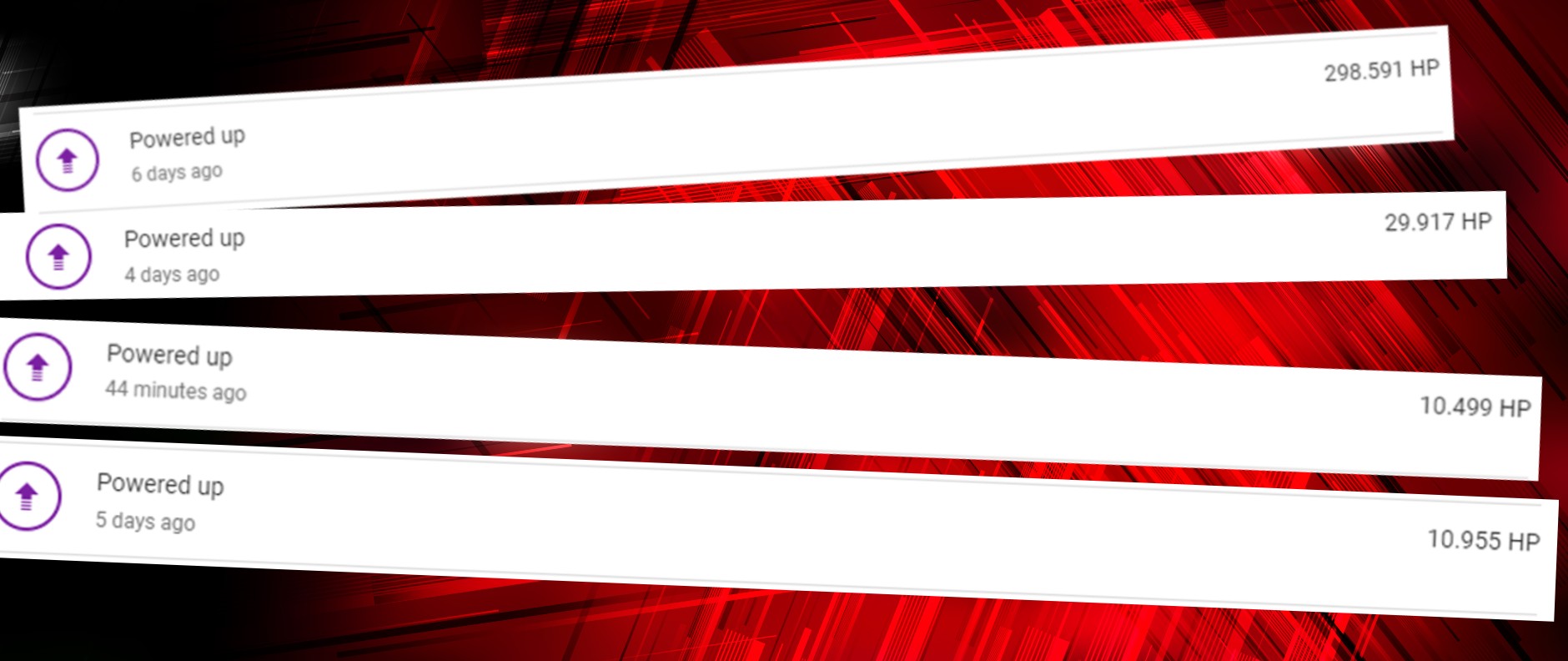 Why Stake Hive?
I am by no means a big player with tons of money to spend but if there's something I've learnt during my 5 years on Hive it's that if you have a long-term mindset then every single Hive you stake is important!
Staked Hive or Hive Power generates 3% APR just by holding it into YOUR Hive wallet, gives more influence on the platform meaning you can support content creators with bigger votes thus earning more curation rewards paid on a weekly basis and shows that you're here to stay!
I am personally staking Hive 'cause I wanna support my Skatehive Community homies with bigger votes and because I know how under the radar Hive is as well as it's potential. This will not be the case forever though.
We're living in the era of censorship and Hive is by far the best alternative there is out there right now. No pre-mine stakes, no ICO, no owners. Once new tougher regulations come into play only a few projects will be able to make it and Hive is one of 'em thanks to it's decentralized nature.
---
Join Hive
If you already have a Hive account you're already in the same boat as me but if you don't it's now or never. Hive accounts are not gonna be that easy and free to get forever so hurry up and reserve your username now.
You can sign up to Hive via my referral link, take a look at this post for useful newbie tips and join one of the most awesome ecosystems built!
Sign up on Hive : https://peakd.com/register?ref=knowhow92
Cheers everyone and #Hive on!
---
Join Skatehive, the web 3.0 portal for skateboarders
Vote for Skatehive Witness
Join Gnars, a community dedicated in supporting the artistry of extreme sports athletes
Find me here
🏡 Hive: https://www.peakd.com/@knowhow92
☀️ Odysee : https://odysee.com/@knowhow92:d
🏡 Torum : https://www.torum.com/u/knowhow92
📱 Twitter : https://twitter.com/theocharis_ch
📷 Instagram : https://www.instagram.com/haris_housos/
Posted Using LeoFinance Beta
---
---