Elon Musk Thinks Big things (AGAIN) | Tesla Now Accepts Bitcoin Payment and Plans to Retain it to Bitcoin
This man is thinking big things again. Just a month after Tesla Buys $1.5 billion in bitcoin, the company now accepts bitcoin as payment for purchases. The obvious thing is Tesla plans to retain the payment in Bitcoin.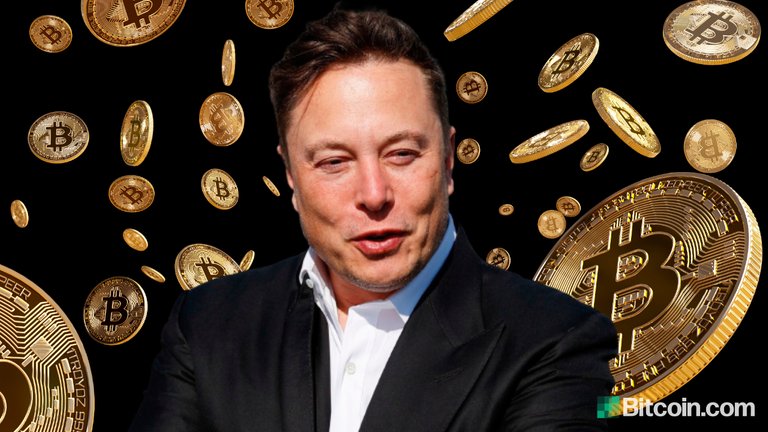 Photocredit: Bitcoin.com
Elon shocked the world last month after his company's bitcoin acquisition and labels it as a "risky" bet but because of his popularity and his known for intelligence, it created an amazing demand in which Bitcoin gets its all-time high records in an unexpected manner. In fact, Tesla achieves a profit of $750 million to $1 billion on its bitcoin investment alone. Marking a huge profit more than their sales last year.
Tesla will use only internal and open-source software and that any bitcoin paid to the company will be retained as bitcoin and not converted to a fiat currency. All vehicles will be priced in dollars.
This internal and open-source software ensures that the purchases made are legal and secured. Since purchases are subjected to taxes, the company wants to make sure that these purchases are publicly available and are close to 100% secured.

A screenshot from Tesla.com's website
Tesla is known as the "world's leading electricv vehicle (EV)" maker and a company known for its innovative features such as:
Autopilot mode - his worst experience when he witnessed someone hit by a car because the person fell asleep. It was mentioned in Joe Rogan's Podcast with Elon
HEPA Filter - the car ensures no bacteria/contaminants enter the car.
Tesla cars can be remotely controlled.
Vegan-friendly interiors
A network of Tesla's super-charger. With a range of available charge stations, you can charge up to 150 miles addition in just half an hour.
All glass panoramic windshields. This allows owners have a huge frontal-viewing area.
Ludicrous mode - from 0 to 60 mph in just 2.8 seconds!
Over-the-air update system. Update your cars without the hassle of going to authorized centers.
---
The Big Thing
Elon obviously expects a massive bitcoin adoption and this news just proves he has a huge belief that cryptocurrencies will be a big thing in the next couple of years. Accepting bitcoin in purchases without converting it to fiat just proves he wants to HODL them.
Regardless of the backslash it will receive (Tesla's stock price decreased after the Bitcoin acquisition news), Elon doesn't care about that and it seems like he's in FOMO (Fear of Missing Out). For me, this news just means he wants to accumulate as much as Bitcoin as he can while maintaining a good amount of fiat in his pockets.
---
The Next Plan
Photocredit Foxnews
Over the next few months or probably later this year, Tesla plans to make the bitcoin payment publicly available worldwide. For now, only people from the United States are eligible to purchase Tesla cars in Bitcoin.
I just want to mention here that Tesla is just one of the companies Elon manages. It could be soon that these companies will integrate bitcoin and cryptocurrencies as payments. Here are his companies as of the writing:
SpaceX - designs, manufactures, and launches advance rockets and spacecrafts into space.
Hyperloop - an ultra-high speed ground transportation system.
Solar City - a company that sells solar panels and develops solar roof tiles.
Neuralink - developing implantable brain–machine interfaces.
Tesla - an Electric vehicle and clean energy company.
The Boring Company - an American infrastructure and construction services.
---
Comment Your Thoughts
What do you think about this amazing news? Share your thoughts below and let's grab some tea.
References:
---

Posted Using LeoFinance Beta
---
---