Hive is Really Killing the Scene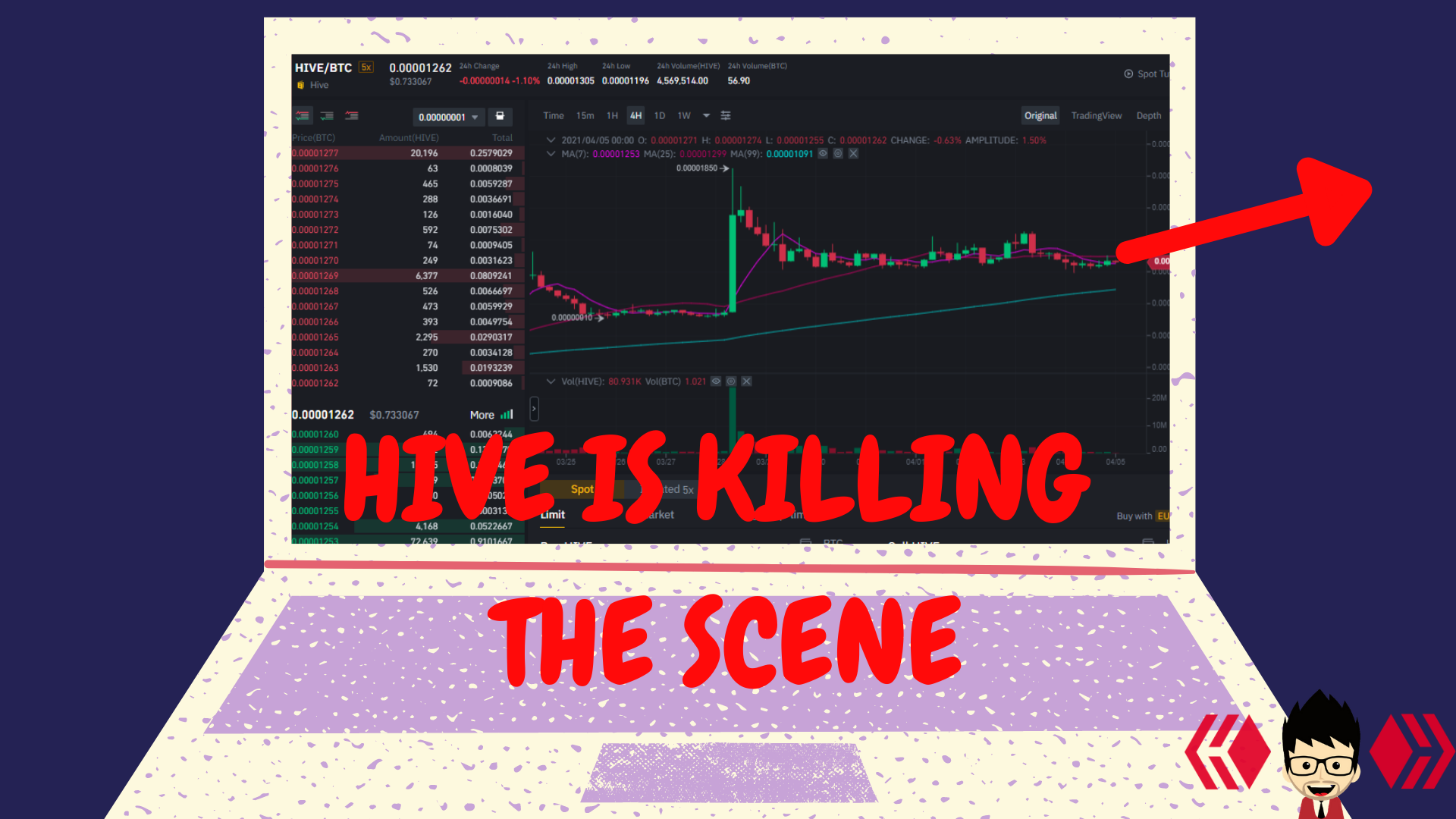 Hello friends!
As a small investor of Hive, being able to purchase Hive at $0.09 for about only 2,000 Hive, every cent of its price is very important to me. I honestly didn't think Hive's price would go crazy like that, what I was expect was around 0.25-0.35 in dollar value.
But the crazy Bitcoin run has tremendously influenced and rose the crypto-universe. After years of bear and consolidation, it has woken up the whole world by a whopping $60,000+ in an all-time-high. As of the time of writing, its current price sits on $58,000 and that's still an amazing number compared to its $10,000 in price in around October of 2020.
They say this steady price of bitcoin at around $55-62k is the time of the altcoins to fly. As a matter of fact, the prices on most cryptocurrencies have risen to more than 5x in their previous value at the same time with bitcoin last year. One reason for that is because most of these altcoins come in BTC pairs and that bitcoin surely is one of its main influencers.
---
But it's different compared to the late 2017 bubble
A little storytime, people went crazy diving all-in for crypto assets after a massive bitcoin bull run during that time. They were selling their cars, properties, and took loans just to ride the wave. But that was a bubble entry for something worst to happen. 2017 & 2018 was the years of doom for cryptocurrencies, as I say. Hundreds and thousands of ICOs were introduced that time that literally hit a lot of people with their exit scheme. I was one of those, but I was lucky that I invested with coins that I feel have the potential to grow and that I think was a Presearch token. It's a cryptocurrency that tends to compete with Google for being a decentralized search engine and rewards users with cryptocurrency called PRE every time they create a valid search. They're a limit of how much PRE you can accumulate a day and I believe it's still 8 PREs per day.
Well, if people who invested in good coins in 2017/18 didn't sell their assets at that time the value would still be more than just a profit.
---
This time is different. I truly believe that the current bull run is not only influenced by Bitcoin itself but also because institutions are flocking in. They've heavily invested in cryptocurrencies (Take Tesla as an example).
Some of the institutions have used the technology of other cryptocurrencies to back their businesses in which I think was the reason behind this massive bull run. There are a lot of coins right now who provide amazing technologies in the future. Cryptocurrencies like Etherium, Cardano, Graph, Algorand, and NFTs have provided a huge potential to the mass.
A matter flock of top cryptocurrencies this time has been discovered and has attracted lots of business partnerships that made this time of the year exciting.
And that's the reason why HIVE is one of the coins who is killing the scene
---
Hive is Steady and in Consolidation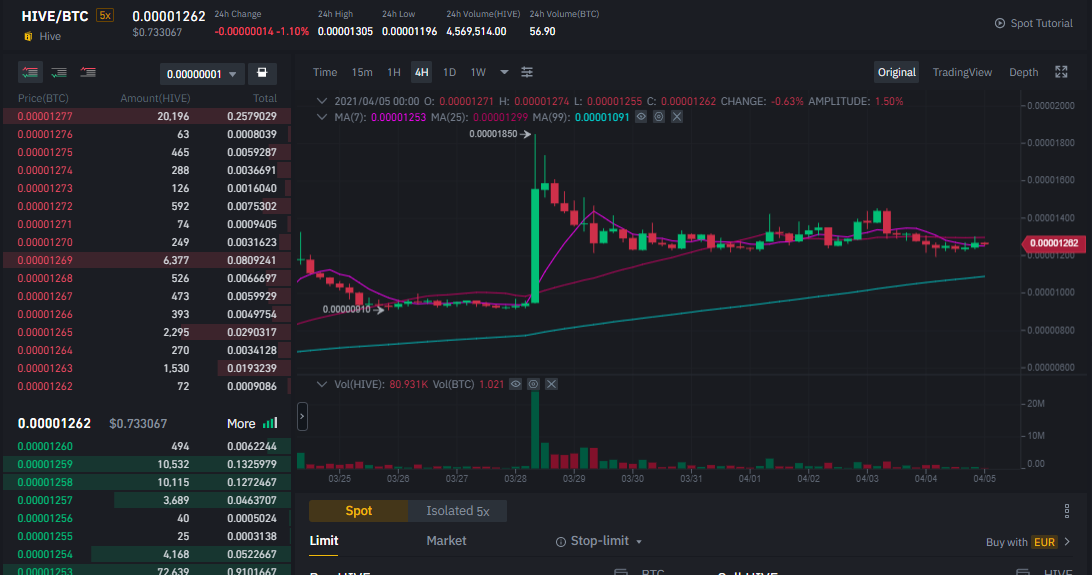 Now take a look at that! For more than a week now (March 28 - April 4th), we've managed to make the price steady at 1,200 satoshis ($0.77) in equivalence as of this writing. That's something that is really promising for a coin that struggles in value last year. This just shows how much it has been on the radar of the crypto community in general.
What's more amazing about this is that Hive isn't just a coin or a technology, we have an amazing community. A community that shares and exchanges ideas to each other and that we have an amazing technology of rewards system based on Delegated Proof-Of-Stake (DPOS). This just means that the more Stake you have, the more power you have to reward content.
For me, I'm very bullish on Hive now more than ever. I think the drama that we had with Steem has made this chain mature and gave us a clearer path of where we want to be. I'm excited to see more things being developed on Hive. Yes, you too right? :)
Sources:
---

Posted Using LeoFinance Beta
---
---