Joan Laporta is your New FC Barcelona President | Finally!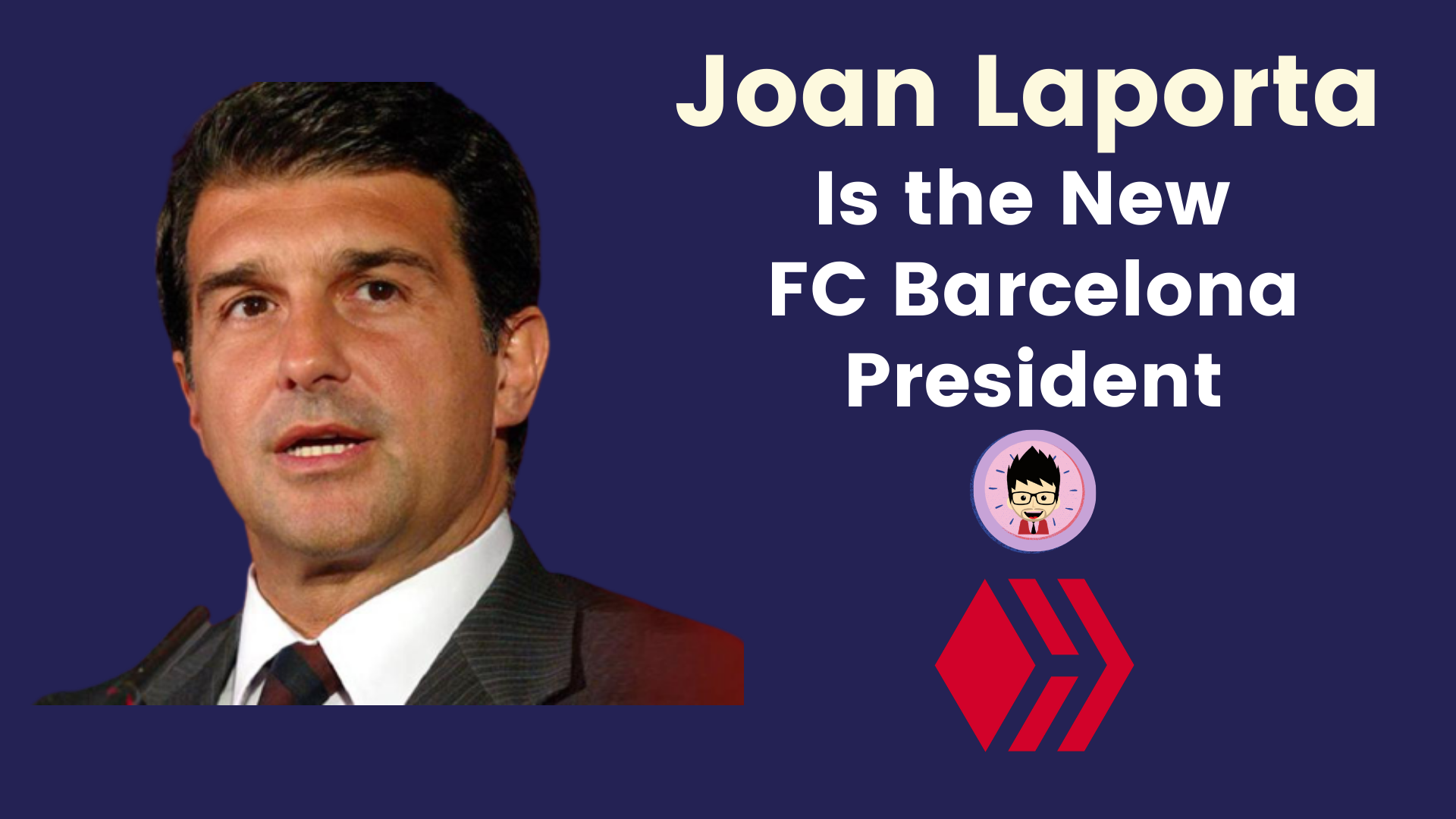 A New Hope Begins
As the 42nd FC Barcelona election ends, Joan Laporta is your new FC Barcelona president. This win is not only for the Catalans but also for the Barca fans all over the world. The presidential election took place on March 7, 2021, with votes more than 50,000 have been cast on three main runners: Joan Laporta, Victor Font, and Tony Freixa. The results have been lopsided and it goes to show the leading man is up for another presidential job again. Here are the official tally of votes:
| Candidate | Votes | % of Votes |
| --- | --- | --- |
| Joan Laporta | 30,184 | 54.28% |
| Víctor Font | 16,679 | 29.99% |
| Toni Freixa | 4,769 | 8.58% |
---
Joan Laporta isn't just new for the job. In fact, he's able to lead Barcelona in the years 2003 and 2010 with Messi part of the team, so his experience and relationship with the Argentine were his keys to victory.
I think his relationship with Messi was the main reason. It was in late 2020 when Messi expressed his frustration with the previous administration under Bartolomeu and he wants 'to be out' of Barcelona. He's stated his reasons and a big part of it is because of the management's wrong decisions on key contract signings. That surely includes the selling of Neymar, signing Coutinho, signing Griezmann, and worst of all - they were unable to get quality central-backs to replace Gerard Pique.
---
Laporta's Problems
When he signed up for the presidential elections, Joan Laporta knows the current Barca were having a number of problems. Being a man on the job before, that experience will help him solve Barcelona's issues and get back the glory that they were used to.
Right now, the club is still on solid positions on La Liga sitting 2nd behind Atletico, onto Copa Del Rey's Final clash against Athletic Bilbao, and UEFA Champions League round of 32 against Paris St. Germain. These are still tournaments that they can still hold on to and clinch the title for all.
But for the problems, I believe these are the current FC Barcelona problems that Laporta needs to fix as soon as possible: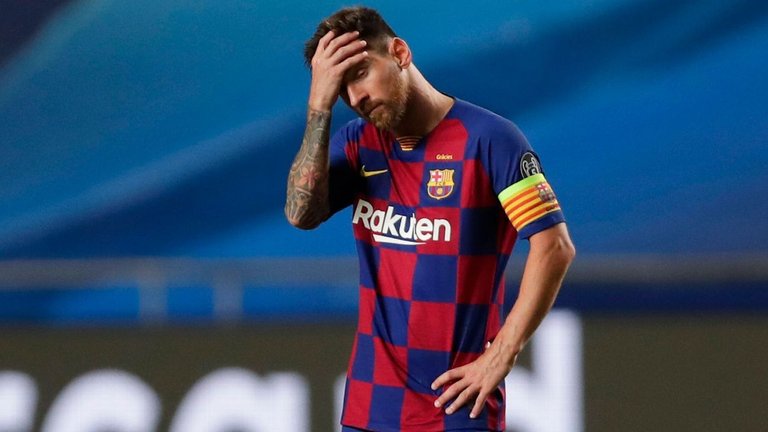 Photocredit: ESPN
His top priority. In fact, he's expressed that a couple of times during his interview that Messi is
his top priority
because the Argentine is a monumental figure for FC Barcelona. However, it won't be an easy job despite having a good relationship of him because Messi's contract will end in June, he's so expensive to be paid with the club generating a very small amount of revenue because of the pandemic, and clubs all over the world are expressing huge interest in signing the forward.
So he truly needs this 'quiet talk' with Messi and talk things out before deciding his future. Obviously he will do things as much as he can to convince him to stay and win titles together. With Messi "everything is possible" and he's proven that thought for nearly 20 years.
Barca is in Huge Financial Trouble
Because of the ongoing pandemic where "fans" are still not allowed to participate in club's matches via viewership, FC Barcelona is having a debt of more than 1 billion Euros with player's salaries are in the top of that list. In order to get past this trouble, Laporta has to make decisions on how to get money or how to spend the money wisely.
With that, they need to offload expensive players and Philippe Coutinho is the number 1 candidate on that list. They will likely get off with Samuel Umtiti too. Gerard Pique will soon be likely to be replaced and it is still in debate if Barcelona can offload him to get more money and prepare for the upcoming transfers.
They need to get money from attendances, viewership, shirt sales, advertisements, etc to keep this business on track, and Laporta is said to be the main man in exploring these options.
With the huge financial trouble, another problem comes.
The club is desperate to lure in some players to bolster their aging squad as they are planning to get Wijnaldum (Liverpool), Depay (Lyon), and Eric Garcia (Man City). They are likely to fill in the roles being left by Luis Suarez, who was brutally mistreated after a free-transfer to Atletico Madrid, Coutinho, and in preparation for Busquets and Pique retirement.
The club under Ronald Koeman is truly in a difficult situation after a series of mismanagement under Bartolomeu's reign in Barcelona. The effects have just been felt under Koeman and that man has a strong personality. I still think he is currently fit for the job.
---
Final Thoughts
I still think Barcelona is in a better position to turn things around. The club has been a mess for more than 3 years now and I am longing to witness the Barcelona team that's used to be. Of course, through thick and thin I'll be a Barcelona supporter. I think I'm this emotional because I became a Barca supporter when they were at their peak (2009). So witnessing the club right now is as painful as death (lol)
See you next time! :)



Posted Using LeoFinance Beta
---
---