My #HPUD Journey #2 : I Powered Up $5.00 worth of HBD! (39.2 Hive)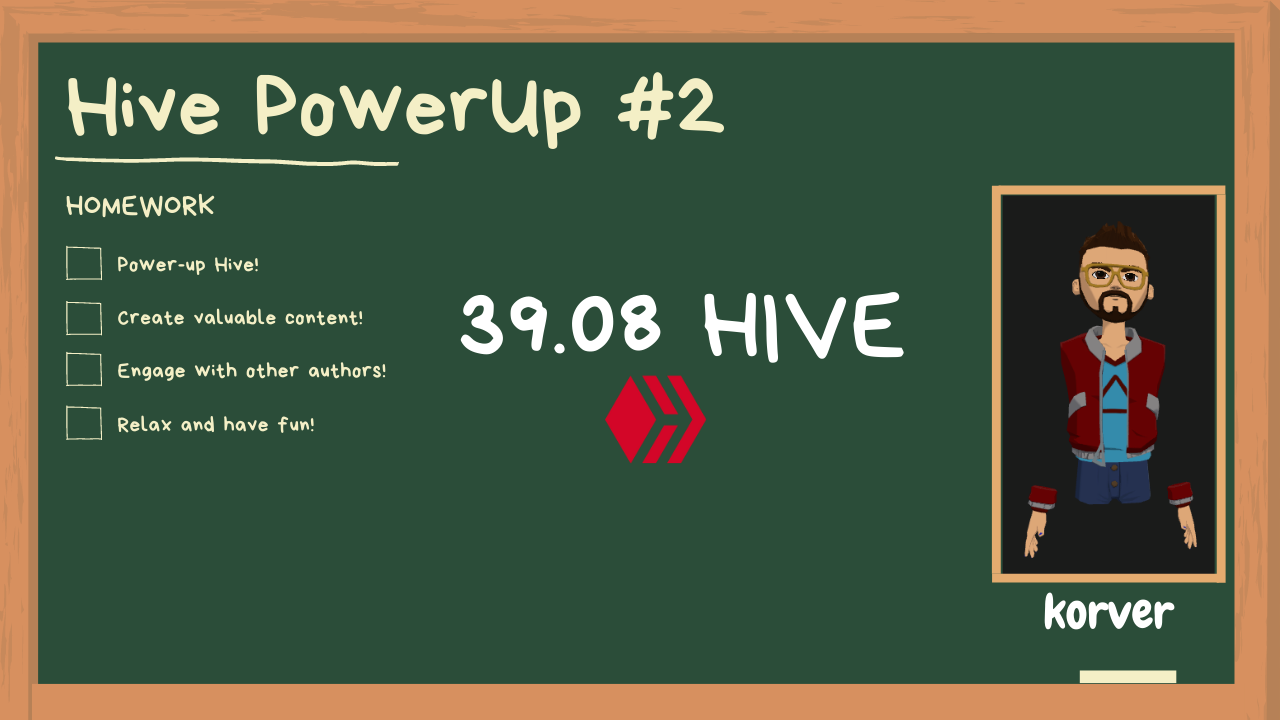 Creative design thanks to Canva
During my 1st HPUD post, I was able to power-up almost 500 Hive Power from the money of my pocket and some earnings posting in Hive. From then on, the HBD earnings I accumulated from post payouts were just being stuck in my hive wallet. I was actually waiting for it to become 20 HBD before doing something about it but when I saw my growth in HP, I became eagerly obliged to do everything just to increase my stake.
So today, I decided to power-up $5 worth in HBD and converted it to Hive via the internal market. Since most of my earnings aren't of high value and some are actually in the power-up reward option (100% in HP), this was the only one I can afford to stake for now. The total Hive Power I powered up today was 39.08 HP and that I think is already a big step towards reaching the 2,000 HP mark for the end of this year.

A screenshot of my powerup worth 39.08 Hive
One thing I realized this year is that something will really be up if things are aligned according. I have a big feeling Hive will receive its deserved attention to the crypto community and hope to see things turn in favor for us. If the value goes at $2 per Hive, I would call it an amazing year for me. It will really be something special for all of us especially those who kept posting regularly despite the minimal support from the community.
Ever since I started blogging again in Hive last November 22, I noticed a big growth for my account. From around 600 HP, it doubled and went more than close to 1,400 HP. I've also increased my stake in Sports and decided to power-up all of my Sports earnings. Who knows, these will be come valuable in the coming months just like what LEO has achieved this year.
See you in HiveFest?
I look forward to meeting you in HiveFest and have a little chitchat. I'm planning to create a video tour/recap of what has happened for those who missed it. It'll be published in Threespeak immediately after the event. I'm also looking forward to developing my programming/coding skills as @arcange and @themarkymark will try to have that session for those who wanted to learn.
That's all for now. Thank you for supporting my little journey here on Hive.


Posted Using LeoFinance Beta
---
---