Must know Hive sites/dapps & Splinterlands Giveaway #28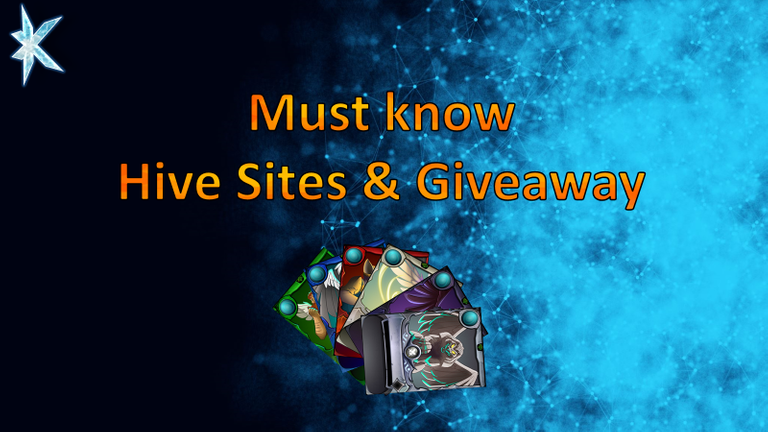 Hello fellow Hivians!
Today I wanted to cover some of the must know sites for not only Splinterlands players but anyone that is regularly interacting on the Hive Network.
BeeSwap: BeeSwap is as you would expect a Hive powered swap/dex. Although it doesn't offer the ability to list buy or sell orders it does allow you to easily swap between 2 paired tokens, manage your Hive wallet, and manage your liquidity pool (lp) contributions, and most notably convert between swap.hive and Hive.
This same functionality is offered by the more widely used TribalDex as well but BeeSwap offers a miniscule .25% fee compared to the hefty 1% fee you will find on most of the other DEXs.
Although not specifically better than other DEXs one thing I REALLY like about BeeSwap is how it breaks out the APRs for lps. Most DEXs simply tell you the raw reward wheras BeeSwap gives you the full pixture. Check out the APR on those BXT rewarded pools!!!


Hive Blocks: This tool will allow you to look at the stats of your Hive account as well as transactions, blocks, and just about anything else going on in the blockchain. Most notably this tool is great at showing you what kind of power your current and max RC is capable of. For example, my currently staked Hive is giving me a significant amount of voting and comment capabilities easily allowing 100+ of each interaction.


dBuzz: dBuzz is sort of like the Twitter of the Hive community. It is great for those quick little one-offs that you want to share with the Hive community. Note that posts are generally capped at 1 Hive rewards.
dLease: dLease is an incredibly innovative tool. This site effectively allows users to either take out or provide termed loans of Hive Power which are automatically enforced by Hive smart contracts. Generally the APR/Interest for using dLease is around 10-15%. This doesn't seem great as a user at first glance but given a 1 week lease would allow a user to get started with writing and would give the user some significant curation power for the time means that new users could utilize this service once to easily convert a small amount of hive into a larger amount given that curation and posting generally has a higher return than the price of renting Hive.
GiftGiver: Gift giver is a temporary Hive faucet. If you have no hive power, you can go to the site, and request a temporary delegation of ~16 HP by putting in your user name. This is a great initiative for supporting new Hivians struggling with RC issues although it is often empty.
HiveStats: Hivestats is one of the tools supported by the awesome financed focused LeoFinance tribe which gives you a breakdown of your Hive accounts earnings including current and pending curation rewards, your estimated curation APR, and an easy to read transaction tracker. HiveStats is very similar to the HiveBlocks tool noted above but it wraps all of that data up in a nice pretty bow that is easy to read and present.
Splinterlands Report Card: The SPL report card is a wonderful tool created by @kiokizz / Splinterstats that summarizes an accounts achievement from the following season and formats it into an easy to use post. This has been the best tool so far that I've found for tracking DEC earnings. This may not be a big deal to most of us but if you are in the US this will be a critical function to accurately file taxes. You can check out my latest post using this tool here.
Splinterlabs: This is a brand new faucet setup by @chansetheguy to support new and struggling Splinterlands players. If you are well to do, I strongly encouraging you to look into the Splinterlabs projects and support if you can. This faucet is community funded and distributes 5% of its holdings to users every 10 minutes or so.
Now lets get to what you are all actually here for, the giveaway!

Giveaway Prize
Winner's choice of one of the below reward cards or 10 DEC. Although these reward cards are quite common they are awesome and surprisingly powerful, especially for newer players.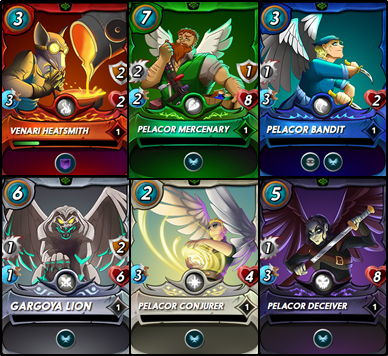 How to participate
Upvotes highly appreciated as they help me to continue hosting these but not necessary. Also not required but follow for future giveaways.
Leave a comment including the desired reward, the Splinterlands name the reward should be sent to, and your response to the below prompt.
Spread positivity in your life.
Prompt: Tell me about your favorite Hive site/app. It can be one that I mentioned or completely different. I'm always up for learning about a new tool.
I will be using the Peakd Random Picker tool to select a winner which will be announced in my next giveaway post.
Previous Post's Winner

Past Participants:
@adulruna, @amaillo, @bakuoni, @chaosmagic23, @cpol, @cryptoace33, @daethical, @davideownzall, @eii, @eman13088, @half-fast, @harayatim, @henruc, @highhaschdi, @irisworld, @jdike, @jhuleader, @kursen, @liquid-miracle, @misterabaddon, @mmunited, @mxm0unite, @myothuzar, @relf87, @silver-edge, @squishna, @summoner-cha, @technocrypton, @thomas4711, @wildebunny

Post Tax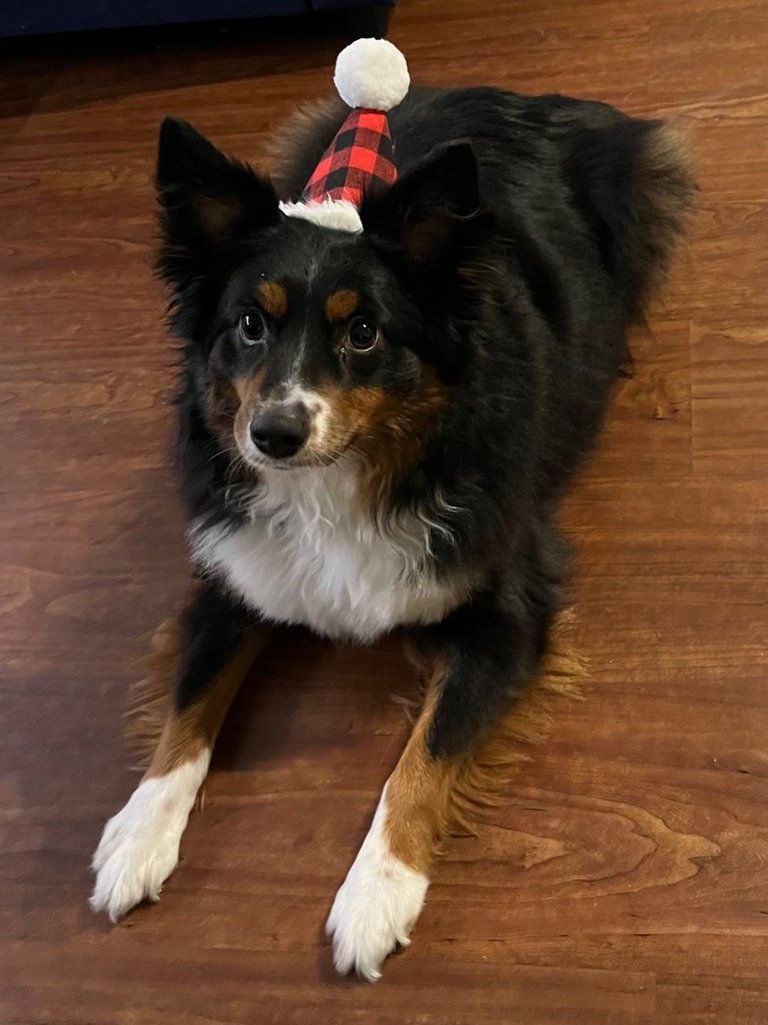 No updates on Atlas today so here is his cute xmas hat from yesterday.

Disclaimers
Splinterlands images owned by Splinterlands. All other images and content owned by me unless otherwise noted.
Helpful Details
Monster Curator
For those of you that blog, consider delegating your SPT to
@monster-curator
for daily SPT payouts. For more information checkout their how-to post
here
.
Hive Basic Income (HBI)
HBI is effectively an automated curation tool which will upvote your HIVE posts forever. It is an amazing way to ensure you get some income from all of the time you spend teaching others via posting your strategies, analysis, and thoughts. You can read more about HBI in their FAQ.
Support
If you are new to the Crypto space and wish to support Atlas, Nobu, and myself, please utilize the following referral links. You can also support us via tips directly through Hive, including my name in a HBI purchase, or via a card/DEC donation.
Exchanges
Coinbase - $10 signup bonus
Bittrex
Uphold - $20 bonus on first $250
NFT Games
Splinterlands - Contact me after using and I'll send some DEC your way.
Gods Unchained
Exode - 2 free alpha booster packs
Rising Star
---
---