PGM POWERUP DAY/WEEK: POST 2 - Participation & Encouragement [ENG/FR] 1000 PGM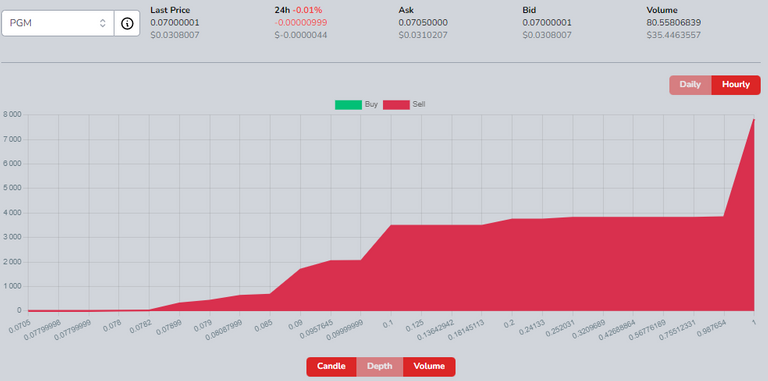 In reference to the official PGM POWERUP DAY post of this challenge and in order to contribute to help the evolution of the very promising PGM token.
In a first post I staked more than 200 PGMs.
In this second post and in order to increase my chances, I decided to pass the milestone of 1000 PGM.
the 1000 PGM Stakes will allow me to offer and receive up to 100 rewards per day
This is my second PGM POWERUP of 200 other PGMs
BEFORE THE SECOND STAKE



SECOND STAKE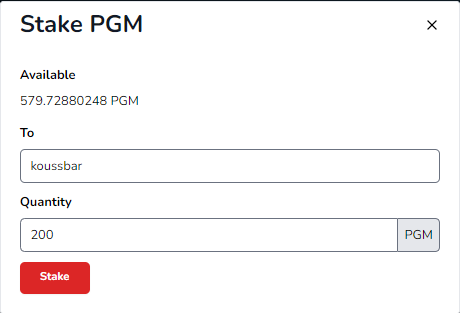 AFTER THE SECOND STAKE


---
---
Version Française de ce post
---
En référence au post officiel PGM POWERUP DAY de ce défi et afin de contribuer à faire évoluer le très prometteur token PGM.
Dans un premier post J'ai jalonné plus de 200 PGM.
Dans ce second post et afin d'augmenter mes chances, j'ai décidé de passer le cap des 1000 PGM.
les 1000 PGM Stakes me permettront d'offrir et de recevoir jusqu'à 100 récompenses par jour
Ceci est mon deuxième PGM POWERUP de 200 autres PGM
AVANT



PENDANT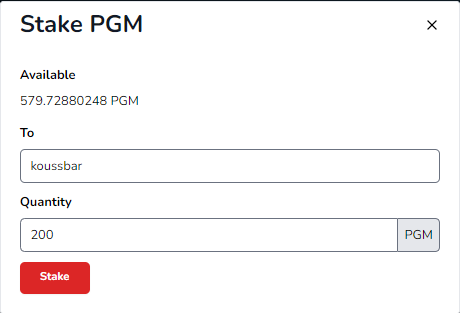 APRES


---
---
All images are screenshots from my PC and from the sites I've listed on this post (Toutes les images sont des captures d'écran de mon PC et des sites que j'ai listés sur ce post)
---
---