Betty Boop Artistic Makeup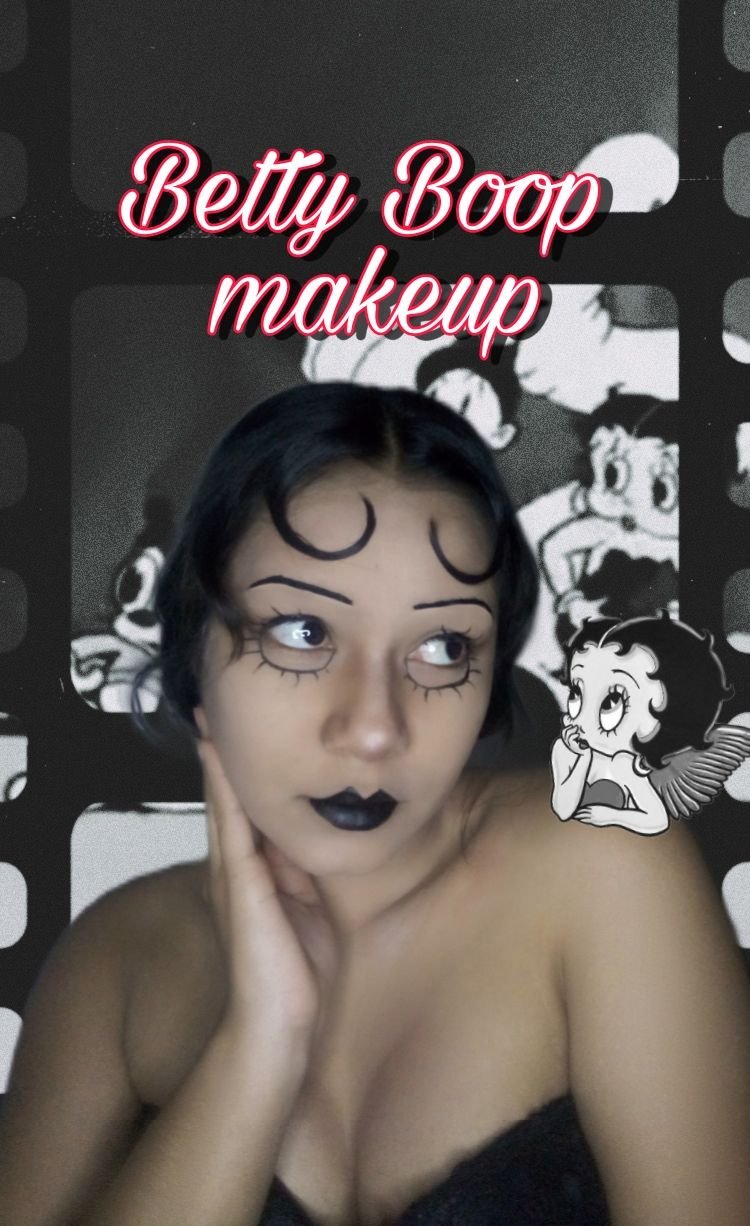 Los ojos son el espejo del alma
The eyes are the mirror of the soul

---
¡Hola comunidad!
Espero que estén pasando muy bien, hoy les traigo un maquillaje de un personaje que me encanta, se trata de Betty Boop, es una caricatura en blanco muy divertida y con una temática un poco bizarra, soy amante de ella, es por ello que cree un maquillaje sencillo en su honor, espero que les guste.
Hello community!
I hope you are having a great time, today I bring you a makeup of a character that I love, this is Betty Boop, is a very funny cartoon in white and with a little bizarre theme, I am a lover of her, that's why I created a simple makeup in her honor, I hope you like it.
---
Betty Boop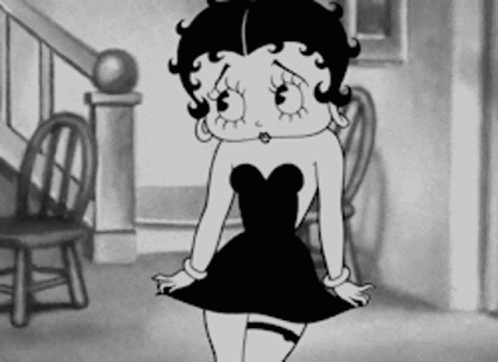 Lo primero que hice fue colocar una base en mi piel, 1 tono más clara, luego la sellé con el polvo compacto.
The first thing I did was to put a foundation on my skin, 1 shade lighter, then I sealed it with the pressed powder.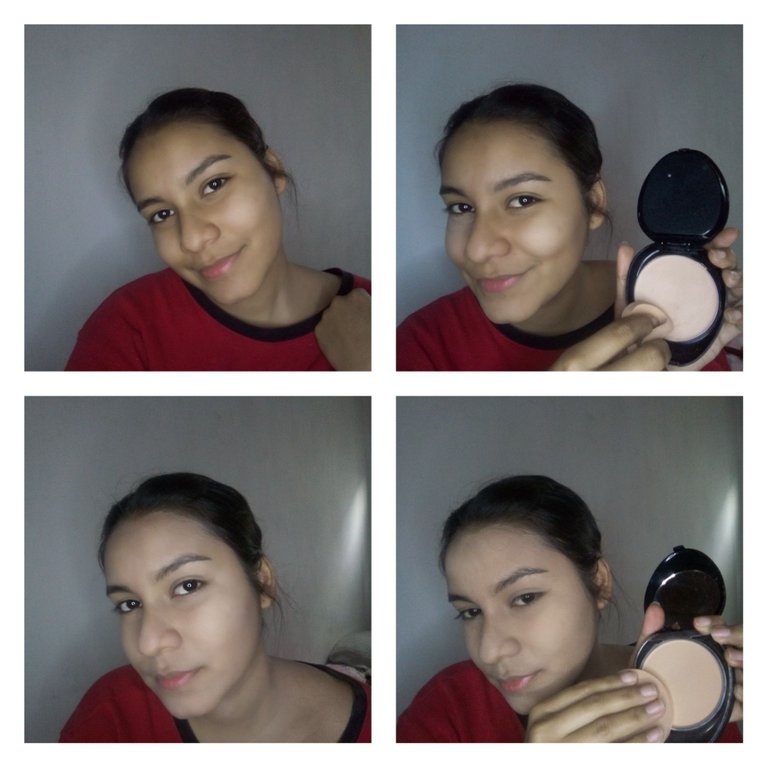 Segundo, maquillar mi nariz para que se vea más pequeña y perfilada, también con el delineador de ojos comencé a maquillar el ojo, creando una curva por debajo de el.
Second, to make up my nose to make it look smaller and more outlined, also with the eyeliner I started to make up the eye, creating a curve underneath it.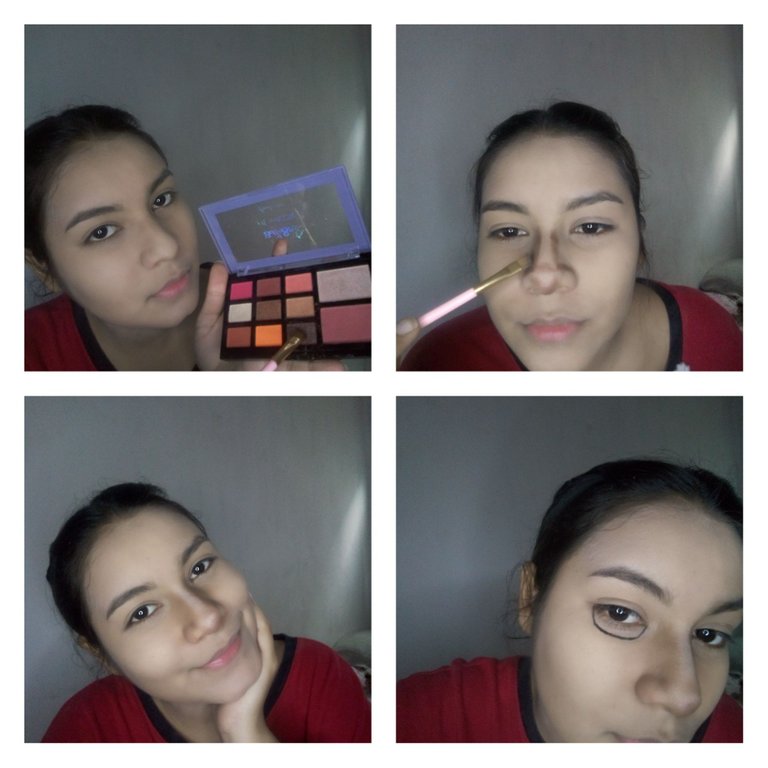 Tercero, crear líneas en la parte inferior y superior, en forma de pestañas gruesas y exageradamente largas, y pintar una línea fina sobre las cejas, más adelante uso la aplicación IbisPaint para borrar mi ceja real.
Third, create lines at the bottom ando top, in the form of thick and exaggeratedly long eyelashes, and paint a thin line on the eyebrows, later I use the IbisPaint application to erase my actual eyebrow.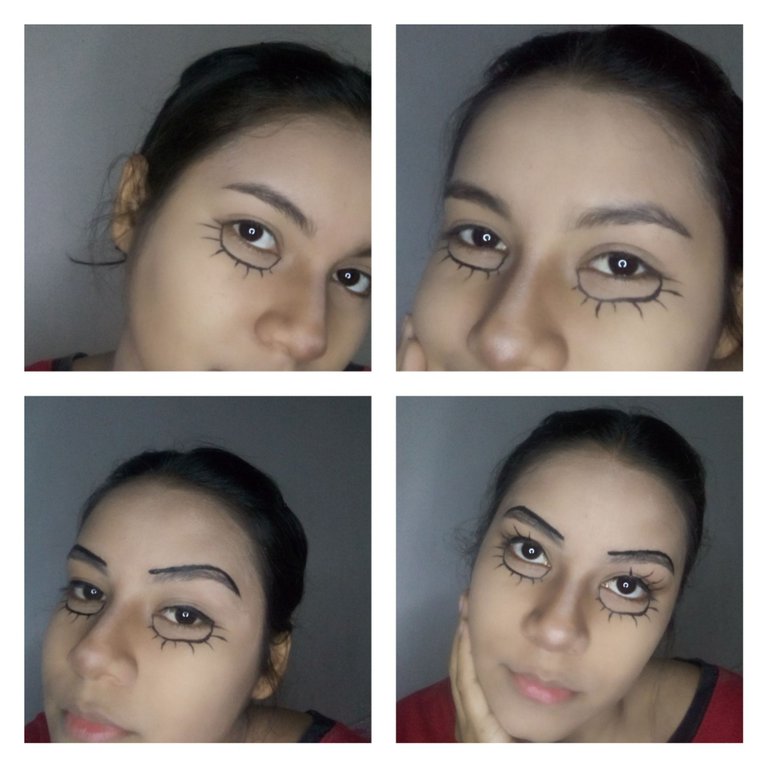 Por último, pinté mis labios con el mismo delineador negro, definiendo bastante la curva de cupido, creando un efecto más puntiagudo.
Lastly, I painted my lips with the same black liner, defining the cupid's curve quite a bit, creating a more pointed effect.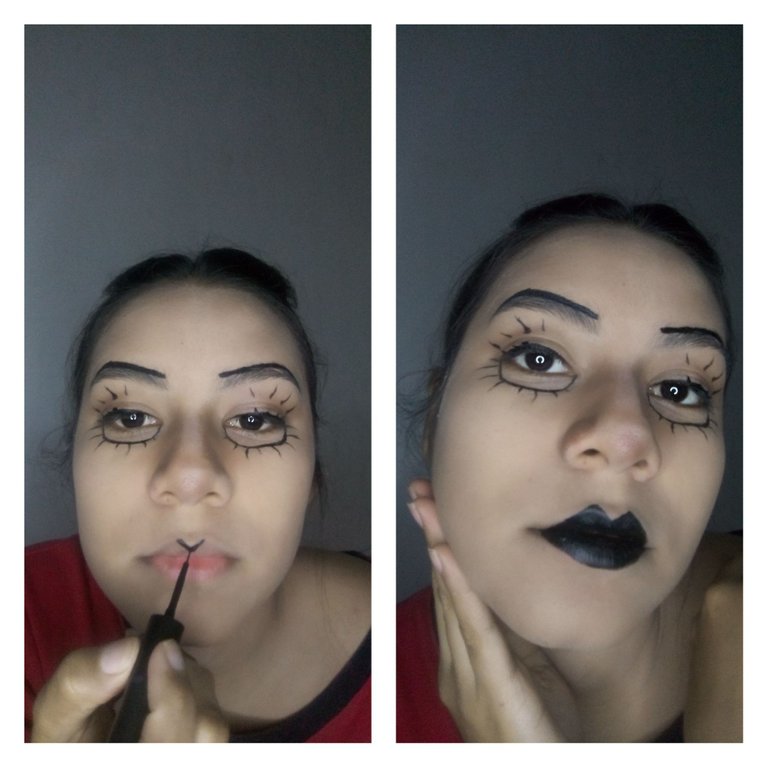 Chica linda de camino a casa, con su traje de seda
Cute girl on her way home, in her silk outfit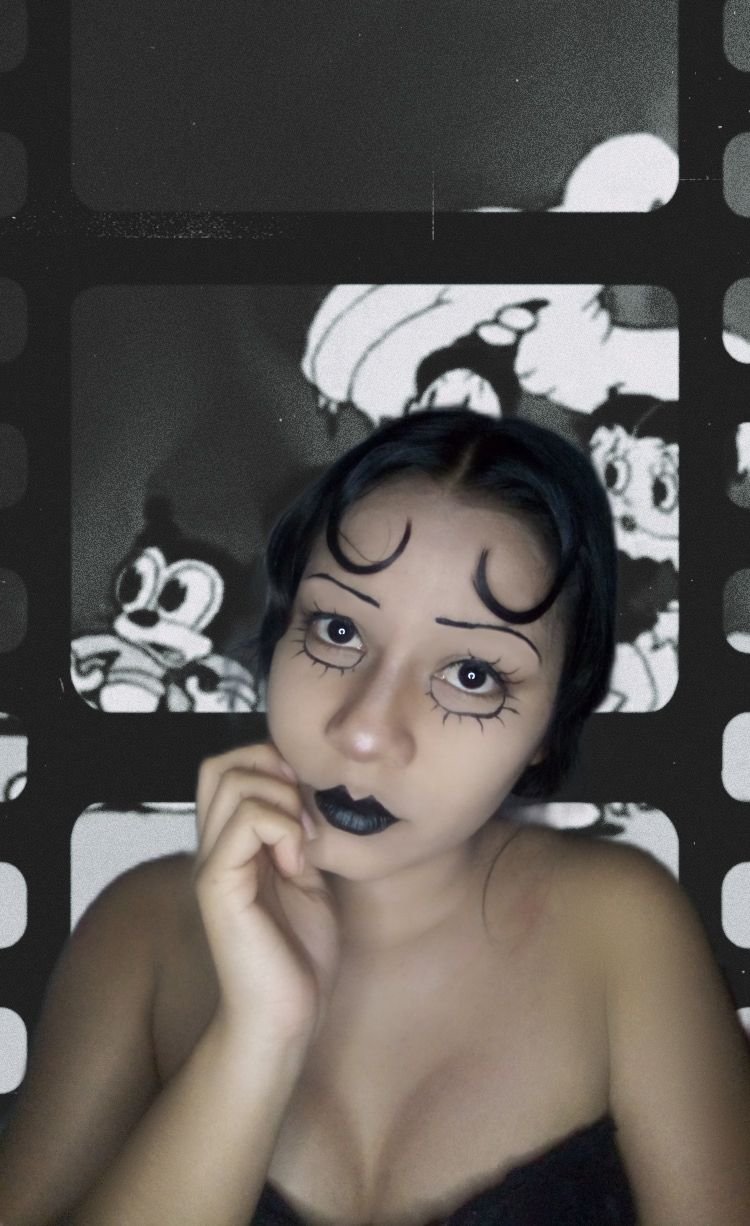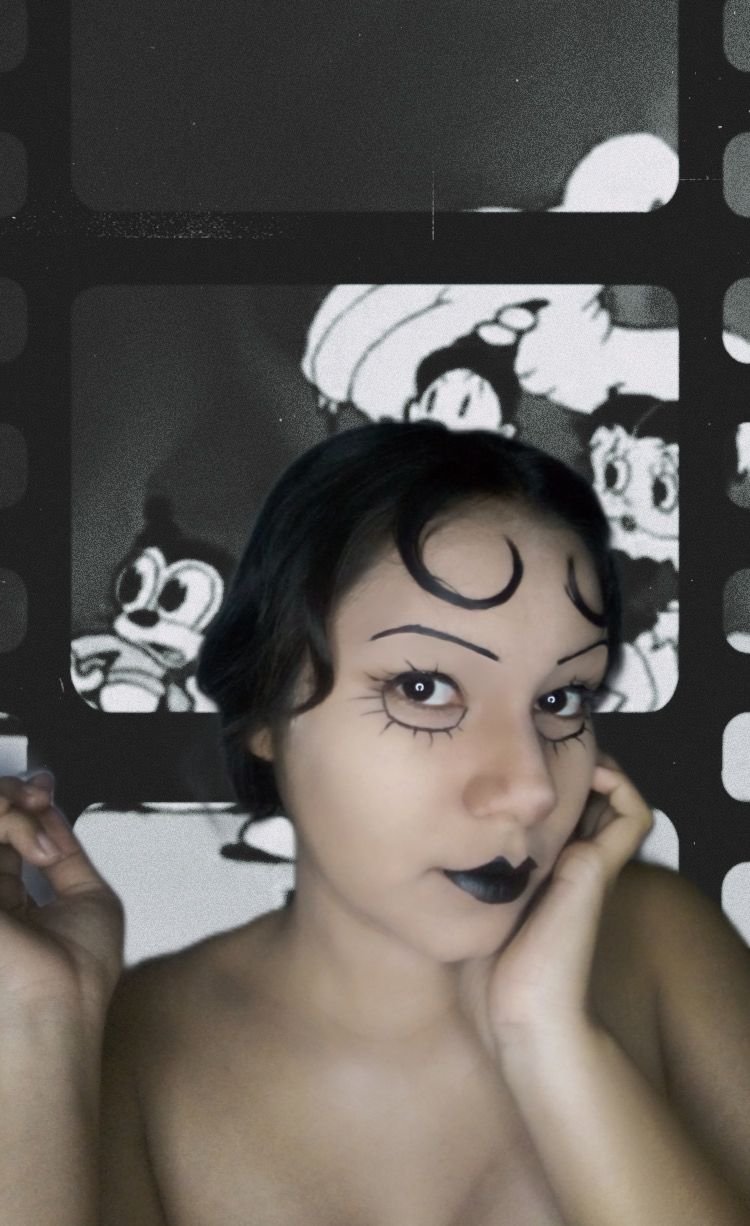 ---

---
---