🖤Black swan inspired eyeliner🖤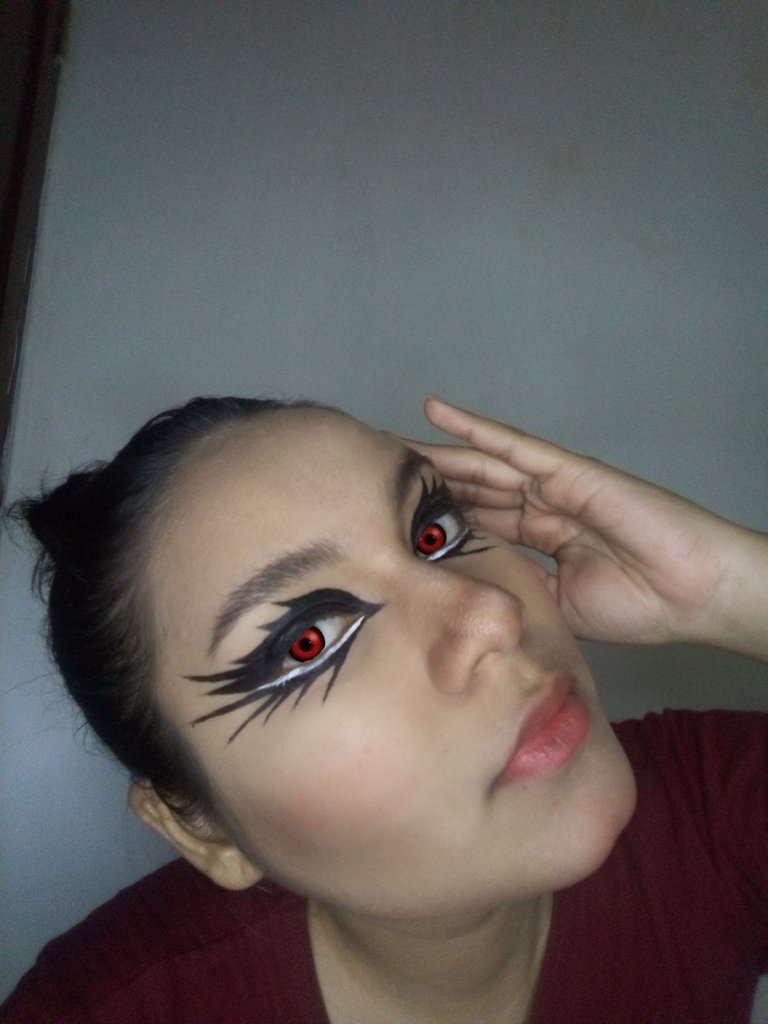 Todos conocemos la historia. Pequeña niña virgen, pura y dulce. Atrapada en el cuerpo de un cisne. Desea la libertad, pero solo el amor verdadero romperá el hechizo. Su deseo es casi concedido en la forma del príncipe. Pero antes de que pueda declarar su amor, su gemela lujuriosa el cisne negro, lo engaña y seduce.
We all know the story. Little virgin girl, pure and sweet. Trapped in the body of a swan. She longs for freedom, but only true love will break the spell. Her wish is almost granted in the form of the prince. But before he can declare his love, his lustful twin the black swan, deceives and seduces him.

---
Lo primero para iniciar con el delineador, fue cubrir mi rostro con base y luego lo sellé con polvo compacto.
First to start with the eyeliner, I covered my face with foundation and then sealed it with pressed powder.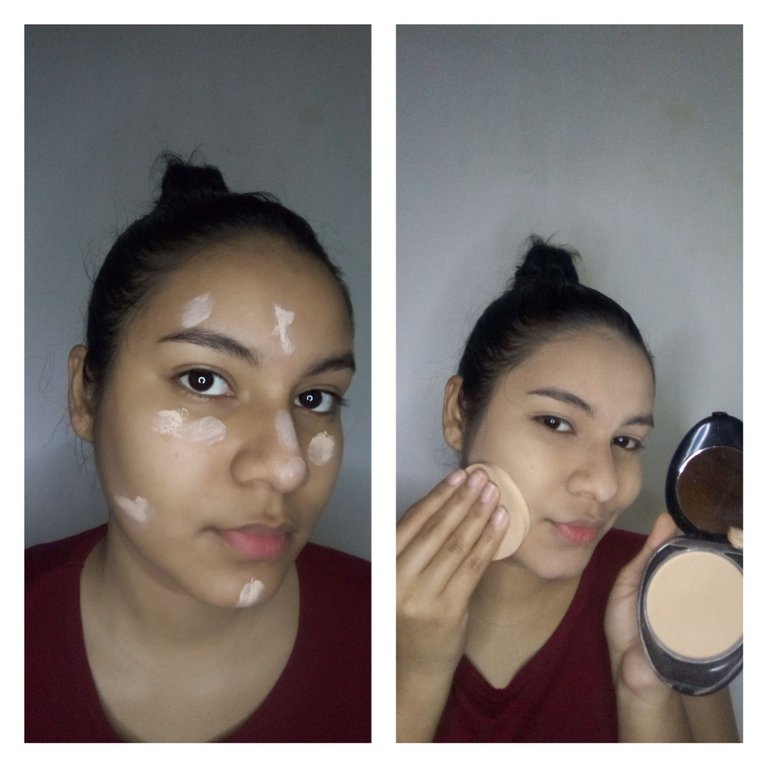 Luego, con el delineador, marqué puntos de referencia de donde irán las líneas, esto es muy importante ya que así te ayuda a guiar en el maquillaje.
Then, with the eyeliner, I marked reference points where the lines will go, this is very important as it helps to guide you in the makeup.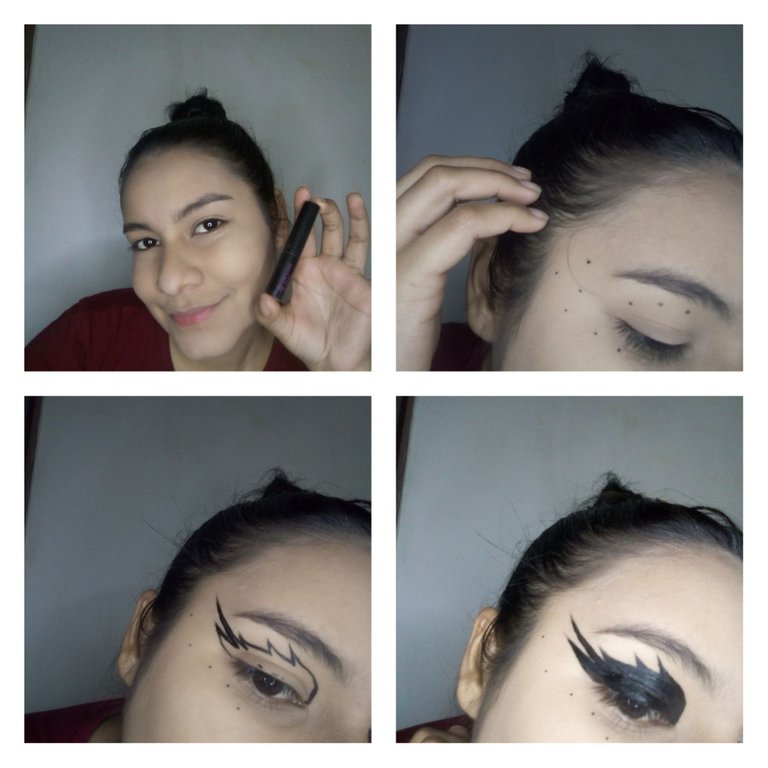 Usé pintura blanca para pintar una línea desde mi lagrimal hasta el final de mi ojo, y bajo de esa línea blanca hice una negra imitando la que pinté en mi párpado.
I used white paint to paint a line from my tear trough to the end of my eye, and under that white line I did a black line imitating the one I painted on my eyelid.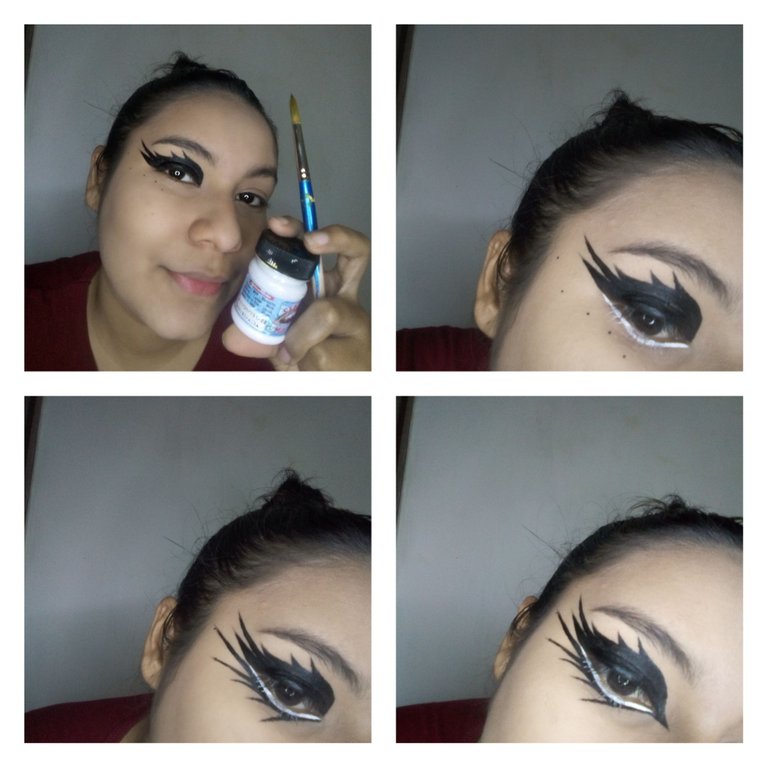 Finalmente me hice un contorno con una sombra de tono marrón oscuro.
Finally I contoured with a dark brown shade of shadow.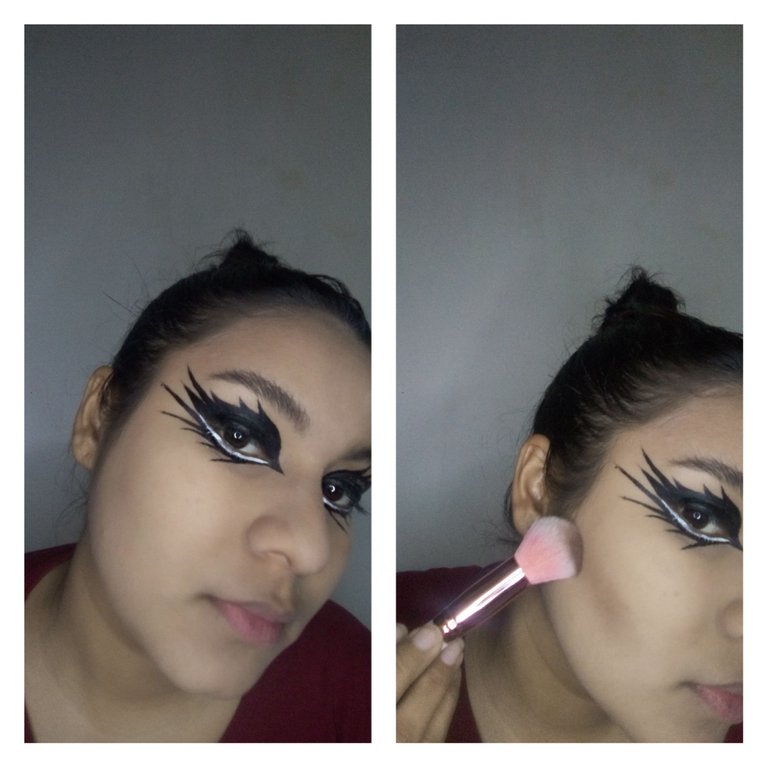 La única persona en tu camino eres tú. Es hora de dejarla ir. Piérdete.
The only person in your way is you. It's time to let go. Get lost.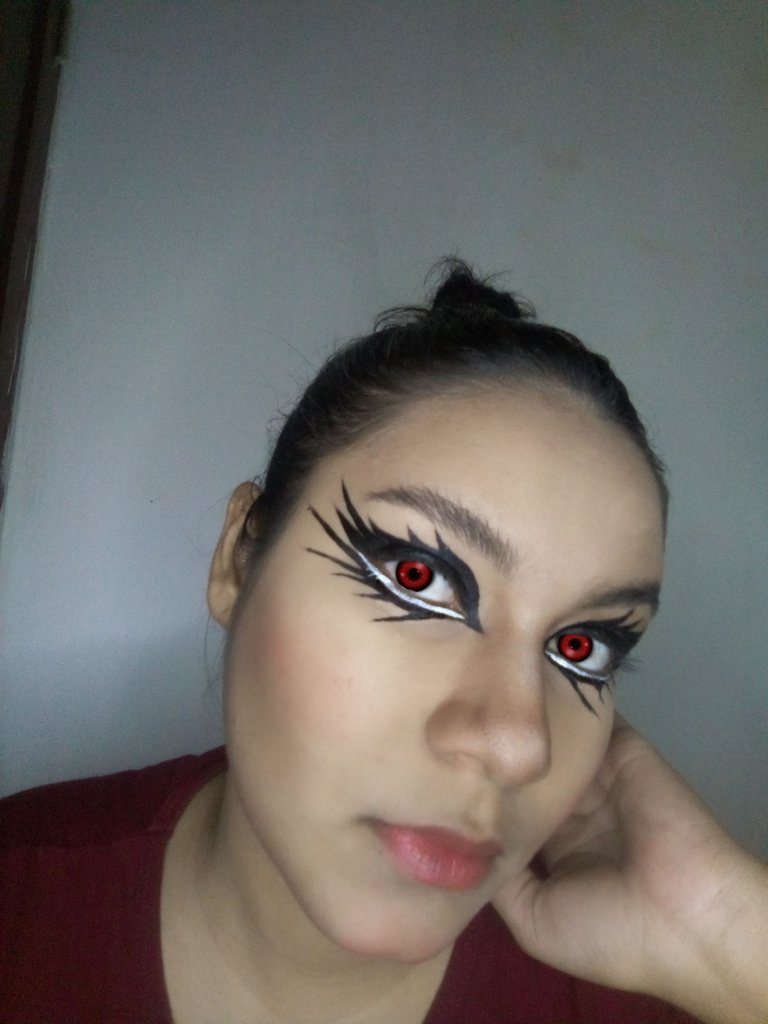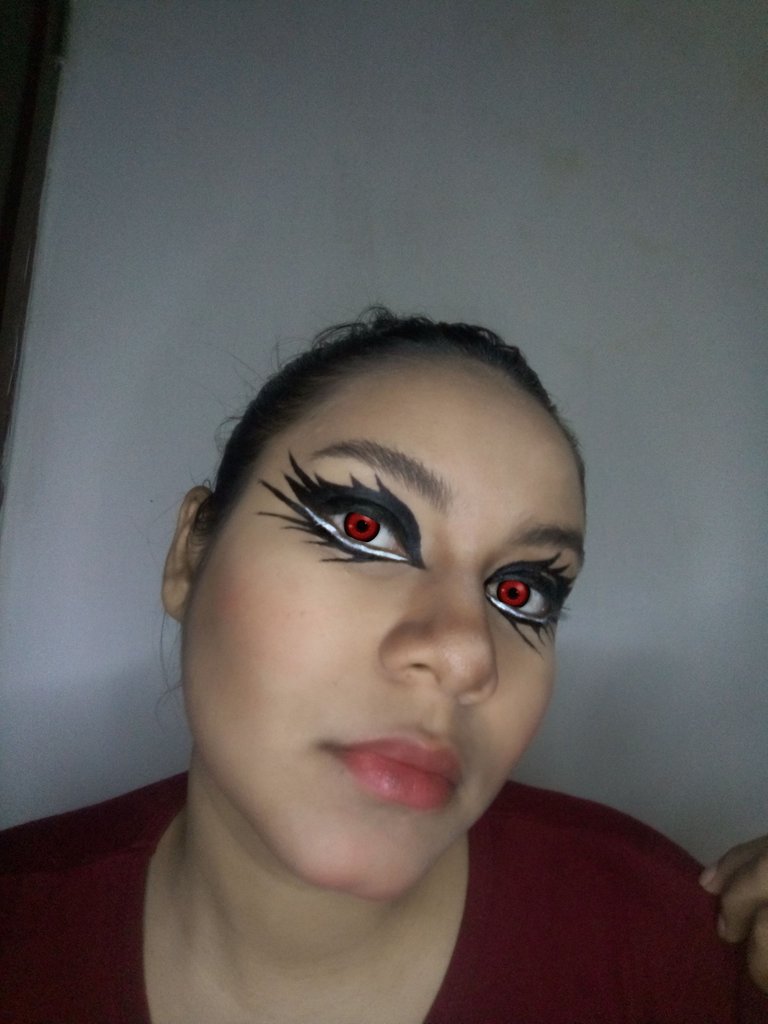 ---

---
---