[ESP-ENG] 💟Iniciativa: Tag de los recuerdos | Iniciative: Tag of memories💟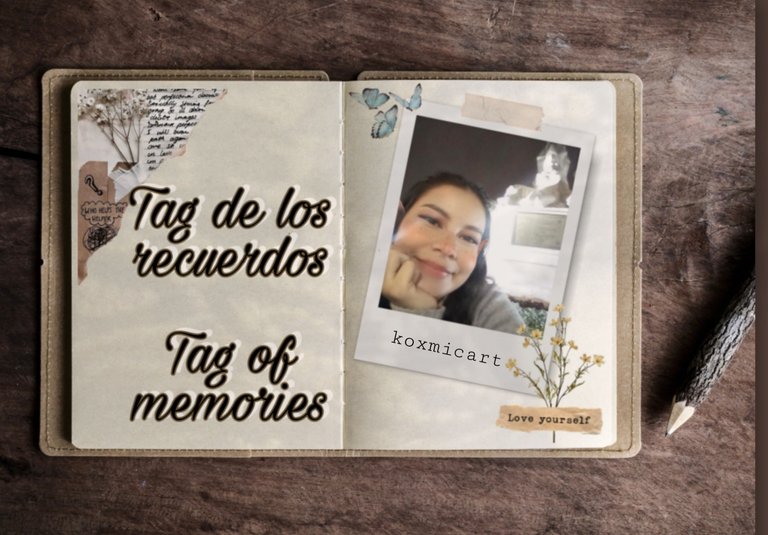 Imagen creada en PicsArt.
Image created in PicsArt.
¡Hola comunidad!
Espero estén genial, pasando un excelente día, hoy quise unirme a una iniciativa que llamó mucho mi atención, es un poco sentimental ya que se trata de los recuerdos, este tag fue creado por @carmenvmc. Para mí cada recuerdo es una marca que nos deja la vida, es necesario tener siempre presente que aunque sea un recuerdo triste o un recuerdo feliz, es parte de la vida y hay que saber afrontarlo, sin más que decir, empecemos
Hello community!
I hope you are great, having a great day, today I wanted to join an initiative that caught my attention, it is a bit sentimental as it is about memories, this tag was created by @carmenvmc. For me every memory is a mark that life leaves us, it is necessary to always keep in mind that even if it is a sad memory or a happy memory, it is part of life and you have to know how to deal with it, without more to say, let's start.

---
¿Alguna foto o recuerdo que tengas de cuando eras niña?
Recuerdo con mucha gracia esta foto jajajaja, tenía exactamente 6 años, aunque es una fea fotografía de mí, el recuerdo es muy lindo, ese día estaba con mis primos en la habitación de mi tía, nos estábamos divirtiendo bastante mientras nos disfrazabamos y veíamos caricaturas, es un recuerdo muy agradable.
1. Any photos or memories you have from when you were a child?
I remember with a lot of grace this picture hahahaha, I was exactly 6 years old, although it is an ugly picture of me, the memory is very nice, that day I was with my cousins in my aunt's room, we were having a lot of fun while we were dressing up and watching cartoons, it is a very nice memory.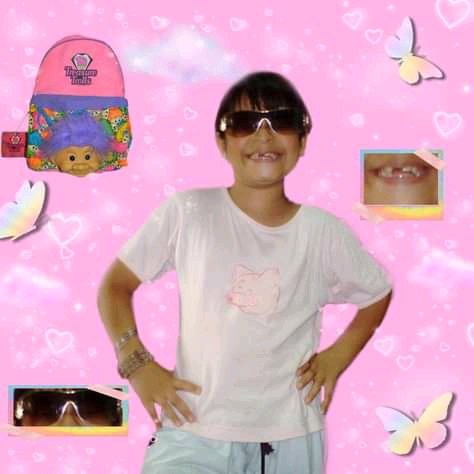 2. ¿El recuerdo más triste que tengas?
El día que murió mi abuela, recuerdo que dos días antes de que muriera, sin razón alguna e inexplicable, me levanté llorando a mares, y no paraba, lloré y lloré, hasta volverme a dormir, a los dos días me levantó fue su muerte, mi madre entrando a mi habitación con la terrible noticia, fue algo que nunca superaré, el día que lloré fue como un aviso de que algo sucedería.
2. Saddest memory you have?
The day my grandmother died, I remember that two days before she died, for no reason and inexplicable, I woke up crying my eyes out, and I did not stop, I cried and cried, until I went back to sleep, two days later I woke up and it was her death, my mother coming into my room with the terrible news, it was something I will never get over, the day I cried it was like a warning that something would happen.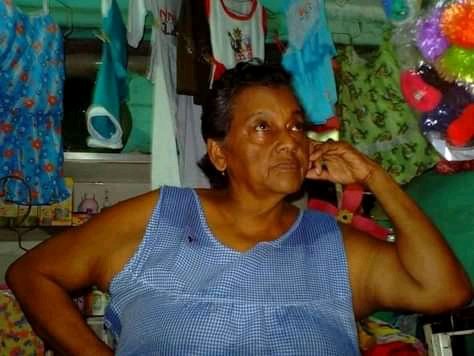 3. ¿Cuál fue el momento más feliz de tu vida?
El día que me gradué como Técnico Medio en Arte Puro, en la escuela de artes, fue mi primera meta y la logré, cuando se alcanzan algo que realmente deseas eso te hace muy feliz.
3. What was the happiest moment of your life?
The day I graduated as an Art Technician, in the school of arts, it was my first goal and I achieved it, when you achieve something you really want that makes you very happy.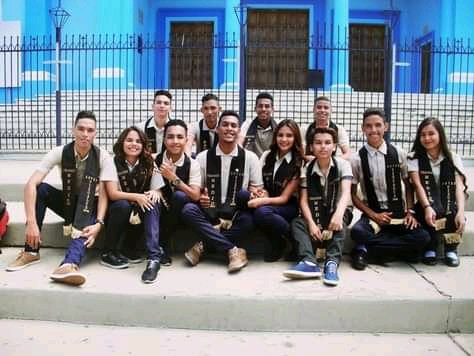 4. Alguna imagen motivadora.
Es un collage creado por equilibrio comunicativo, se trata de una frase de la película infantil, La espada en la piedra, la frase dice "Depende de ti lo lejos que llegarás. Si nunca lo intentas, jamás lo sabrás". Me parece que esta es una de las mejores frases que he escuchado, y tiene todas sus razones, debes creer en ti y hacer lo que no quieras hacer, afrontar tus miedos sin importar lo que pase, sea bueno o malo, no te arrepientas si fracasas, arrepiéntete de no haberlo siquiera intentado, para obtener el objetivo hay que pasar por muchas dificultades, pero todo valdrá la pena.
4. Some motivational image.
It is a collage created by communicative balance, it is a phrase from the children's movie, The sword in the stone, the phrase says "It depends on you how far you will go. If you never try, you'll never know". It seems to me that this is one of the best phrases I have heard, and it has all its reasons, you must believe in yourself and do what you do not want to do, face your fears no matter what happens, good or bad, do not regret if you fail, regret not having even tried, to get the goal you have to go through many difficulties, but everything will be worth it.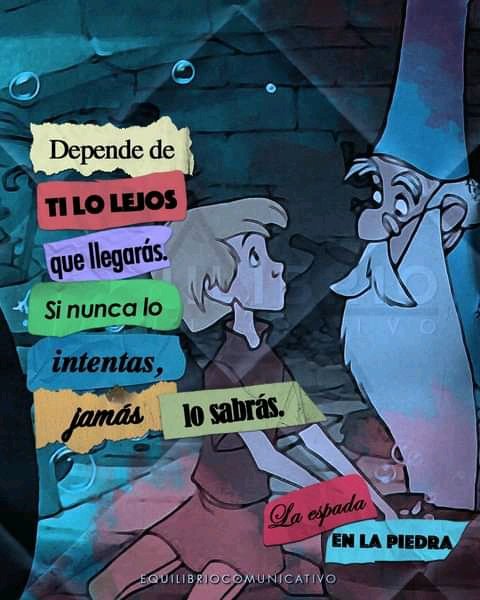 Y hasta aquí este tag, espero que les haya gustado y se animen a unirse, es una linda iniciativa que te recuerda tus mejores momentos.
And so far this tag, I hope you liked it and encourage you to join, it is a nice initiative that reminds you of your best moments.
---

---
---