Help my wife's relatives renovate the old room.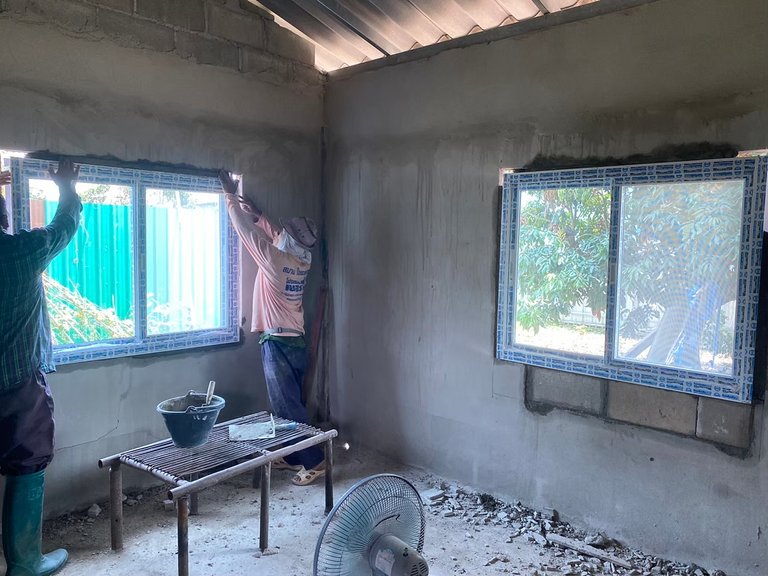 Help change the wooden window into a glass window.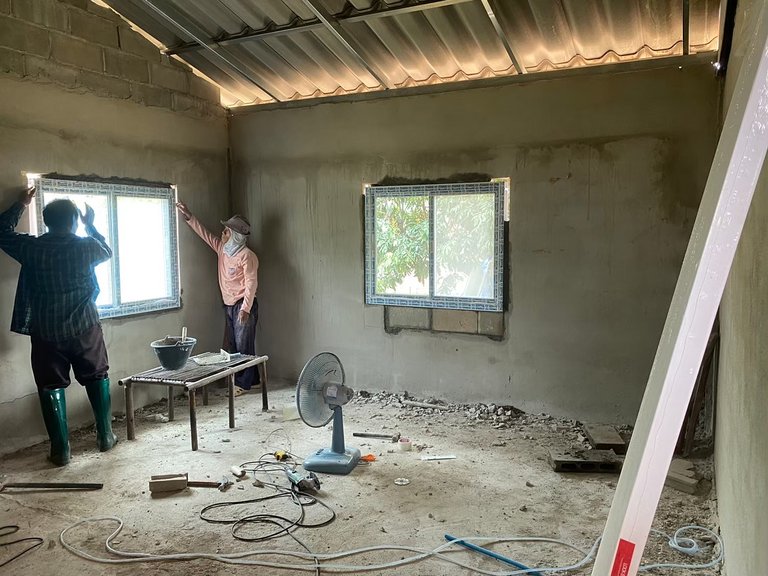 Hello everyone.
🖊️ This morning, I went to a nearby district which is the district where my wife's relatives live to help with construction and renovation of room. This relative is the daughter of his wife's aunt. She will renovate a 30 year old room in her house. Me and my wife's relatives came to help today.
The plan to renovate an old room that is planned, what must be done is Change from wooden windows to glass windows. and drilled into the wall of the room to add one more window. Change new door and pouring mortar on the floor of the room to prepare for tiling in this room.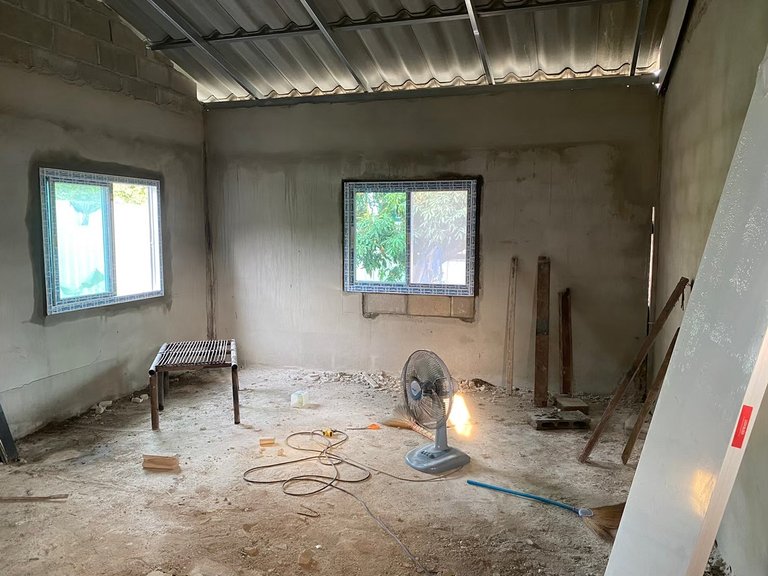 Change to a glass window, Done.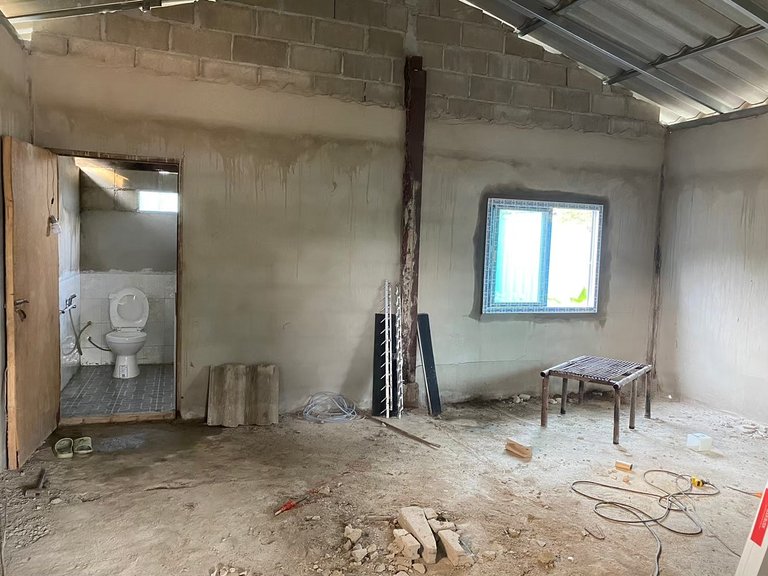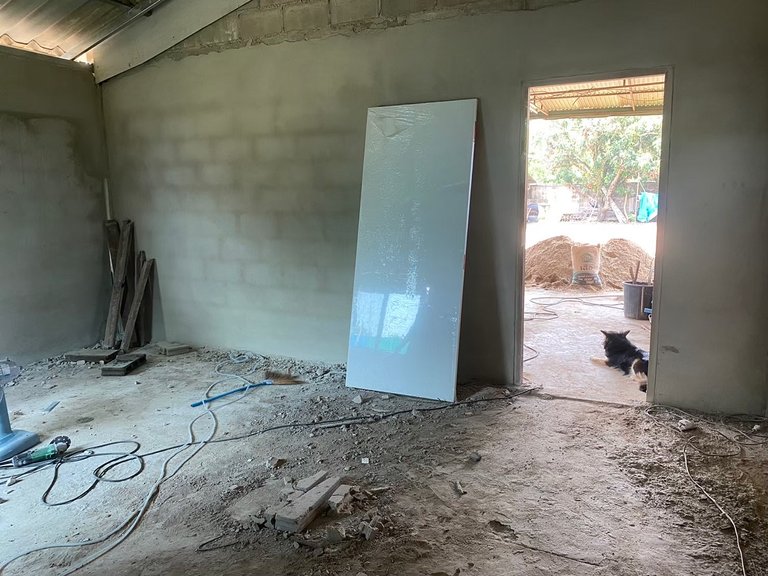 Change new door.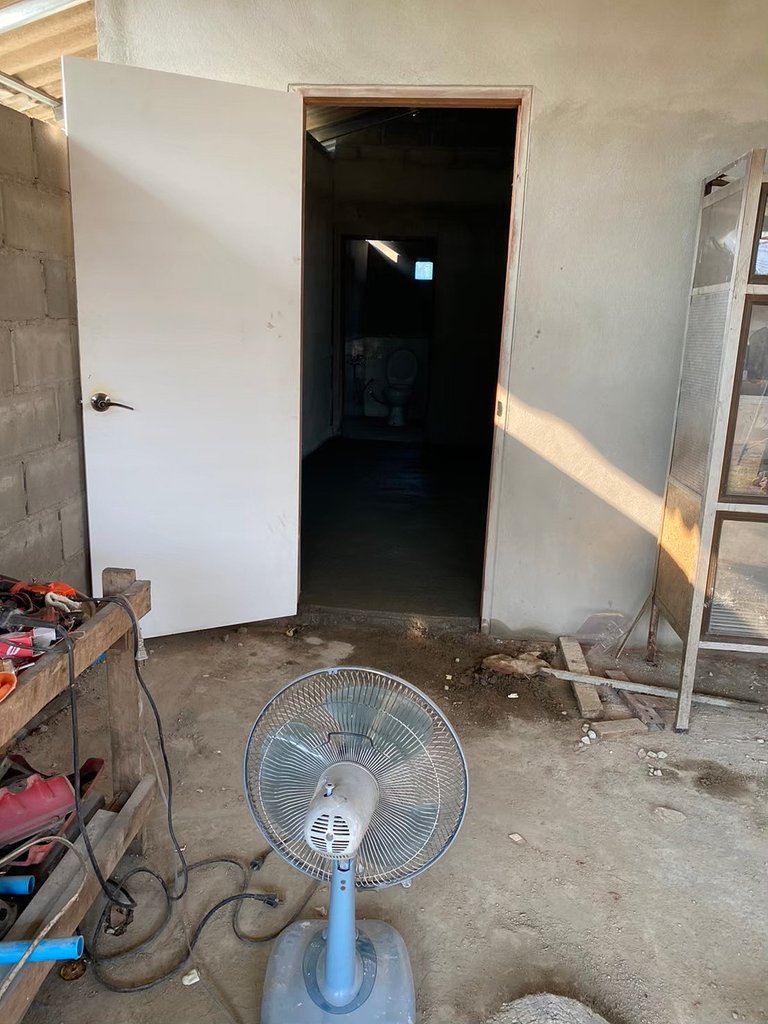 🖊️ In addition a few days ago, this room had finished renovating the roof and toilet. And today, We started to renovate all of the above from 6:30 AM to 10:05 AM. The renovation work on this room as planned today was all finished. After I finished, I immediately went home. to take a shower and change the soiled clothes and this afternoon I will go shopping at Lotus. If there is a chance, I will write a story about shopping at Lotus in the next post.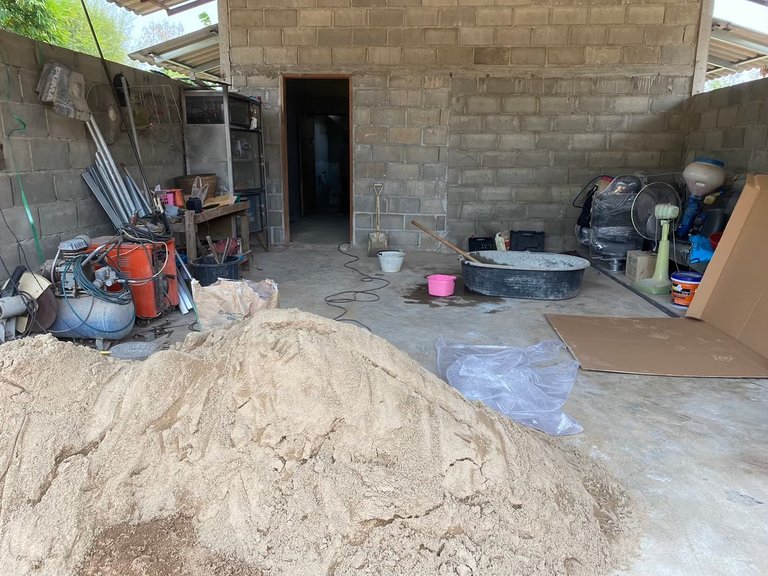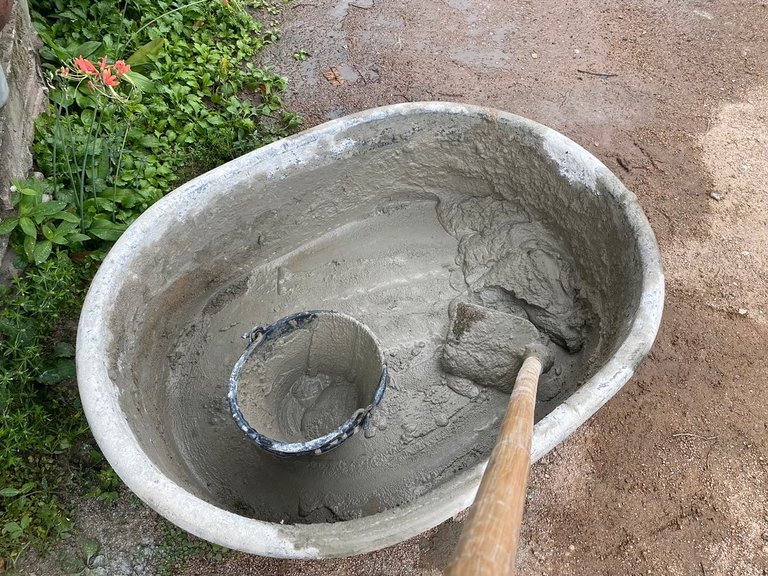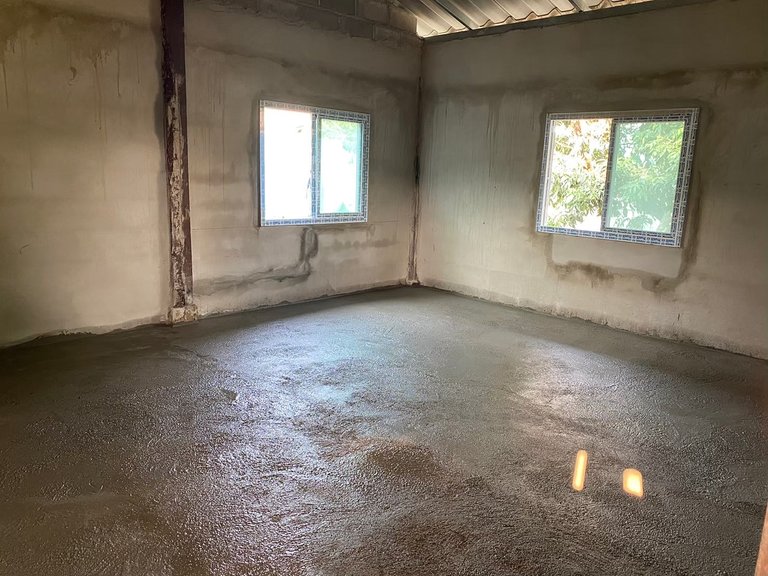 Pour cement in the floor of the room. to wait for the next tiling.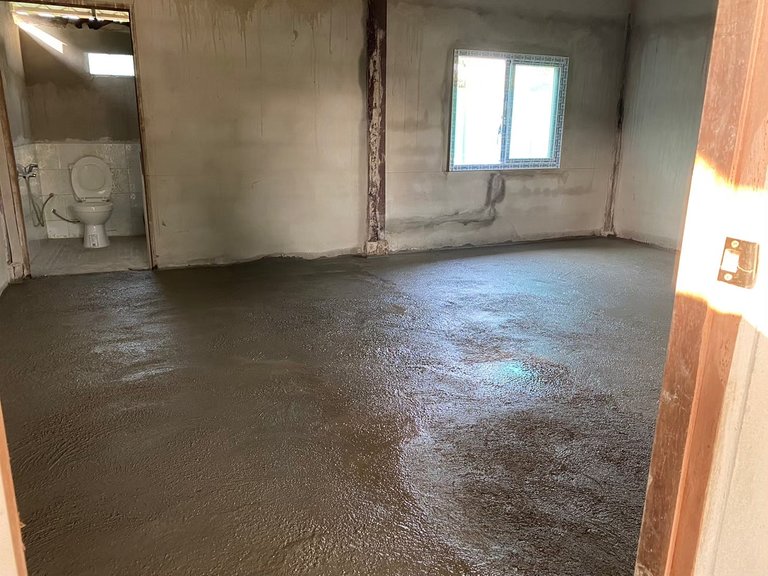 🖊️ This is all content in this post of mine. Have a good day. See you again. Thank you for your support and visiting my post. Bye 🤗
---
---