After a good diagnosis I am grateful and enjoy life with my mother / ENG-ESP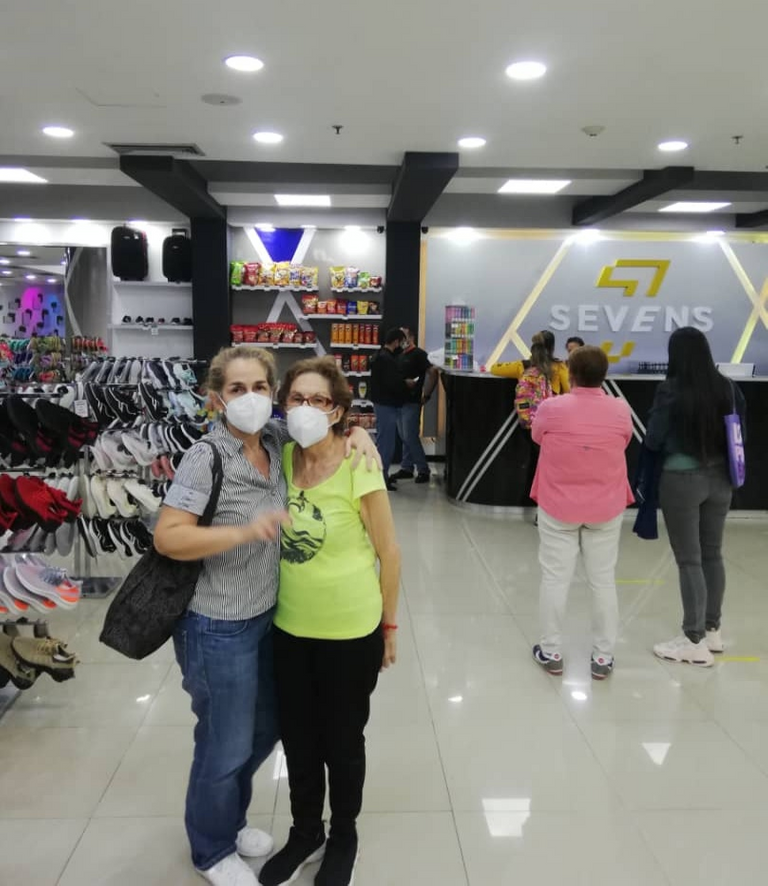 Good evening dear friends, I hope you had a wonderful Saturday.... Today, I will take off my apron to share with you a personal experience .... I have several days without being able to do what I love MOST which is "cooking" and share with you the recipes that I prepare and enjoy in the company of my mother. I tell you that: I started to feel a little discomfort in my chest, which "little by little" was increasing in intensity . For fear of receiving bad news, I kept postponing the decision to go to the doctor, but the discomfort became a "constant and stabbing pain". I just went to the doctor and underwent countless tests and x-rays. Friends, it is amazing how our fears and emotions can paralyze us and significantly affect our senses, suddenly our routine stops and there is NO room for creativity, only for "anguish and worry".
My nerves increased because they had to repeat some x-rays, to rule out some suspicions, but thank God that in the end ALL my tests came back fine and I got the best news: I am completely healthy and there is NO reason to worry.
I said goodbye to the doctor's office asking: Can I continue celebrating my life? And the answer was an absolute "YES".
Friends, from my experience I advise you to NEVER let fear and uncertainty win, fear paralyzes. The best and only reaction to fear is ACTION. My grandmother Rosa always said that "life is a margin of error", it is up to us to "avoid that margin of error".
Below I share with you some pictures with my mother, visiting a beautiful shopping mall that is very close to our house. Thanks to "Hive" I was able to please my mother by buying clothes and shoes, so she can enjoy her premiere to celebrate Christmas and New Year.
Buenas noches queridos amigos, espero que hayan tenido un maravilloso sábado.... Hoy, me quitaré el delantal para compartir con ustedes una experiencia personal... Tengo varios días sin poder hacer lo que MÁS me gusta que es "cocinar" y compartir con ustedes las recetas que preparo y disfruto en compañía de mi madre. Les cuento que: Empecé a sentir una pequeña molestia en el pecho, que "poco a poco" fue aumentando de intensidad . Por miedo a recibir malas noticias, fui posponiendo la decisión de acudir al médico, pero la molestia se convirtió en un "dolor constante y punzante". Recién acudí a la consulta y me sometieron a innumerables pruebas y radiografías. Amigos, es increíble cómo nuestros miedos y emociones pueden paralizarnos y afectar significativamente nuestros sentidos, de repente nuestra rutina se detiene y NO hay lugar para la creatividad, sólo para la "angustia y la preocupación".
Mis nervios aumentaron porque tuvieron que repetir varias radiografías, para descartar algunas sospechas, pero gracias a Dios que al final TODOS mis exámenes salieron bien y me dieron la mejor de las noticias: Estoy completamente sana y NO hay razón para preocuparse.
Me despedí de la consulta del médico preguntando: ¿Puedo seguir celebrando mi vida? Y la respuesta fue un "SÍ" absoluto.
Amigos, desde mi experiencia les aconsejo que NUNCA se dejen ganar por el temor y la incertidumbre, el miedo nos "paraliza". La mejor y única reacción frente al miedo es: La ACCIÓN... Mi abuela Rosa siempre decía que: "la vida es un margen de error", queda de nuestra parte "evitar ese margen de error".
A continuación comparto con ustedes algunas fotos con mi madre, visitando un precioso centro comercial que está muy cerca de nuestra casa. Gracias a "Hive" pude complacer a mi madre comprando ropa y zapatos, para que disfrute de su estreno para celebrar la Navidad y el Año Nuevo.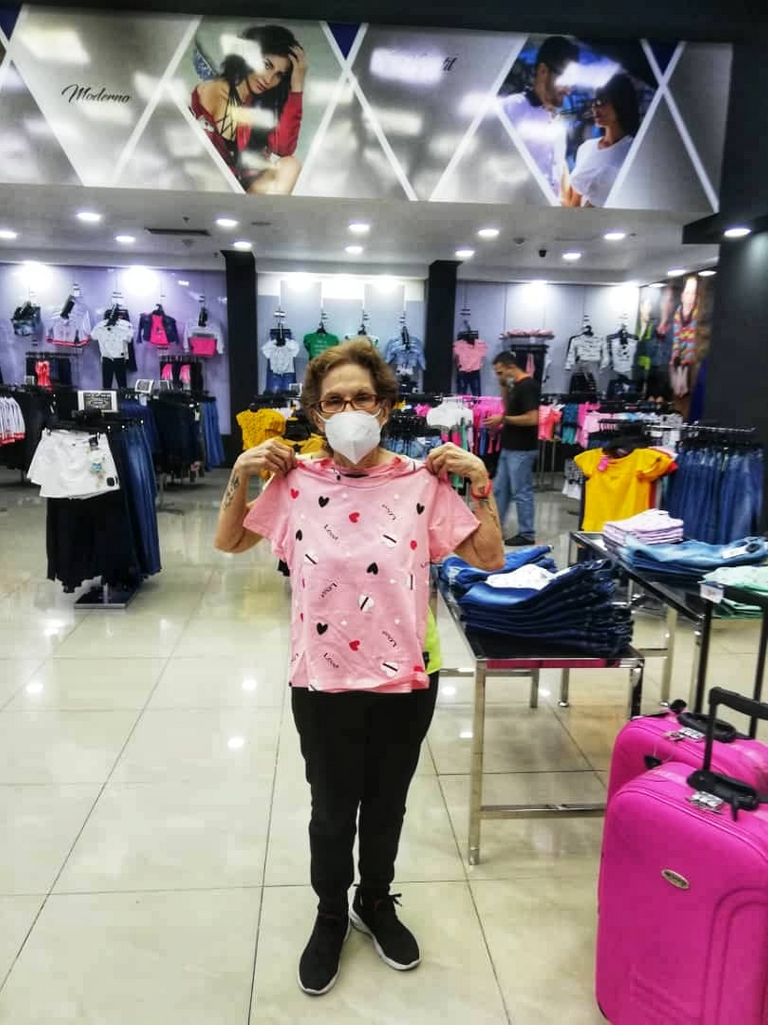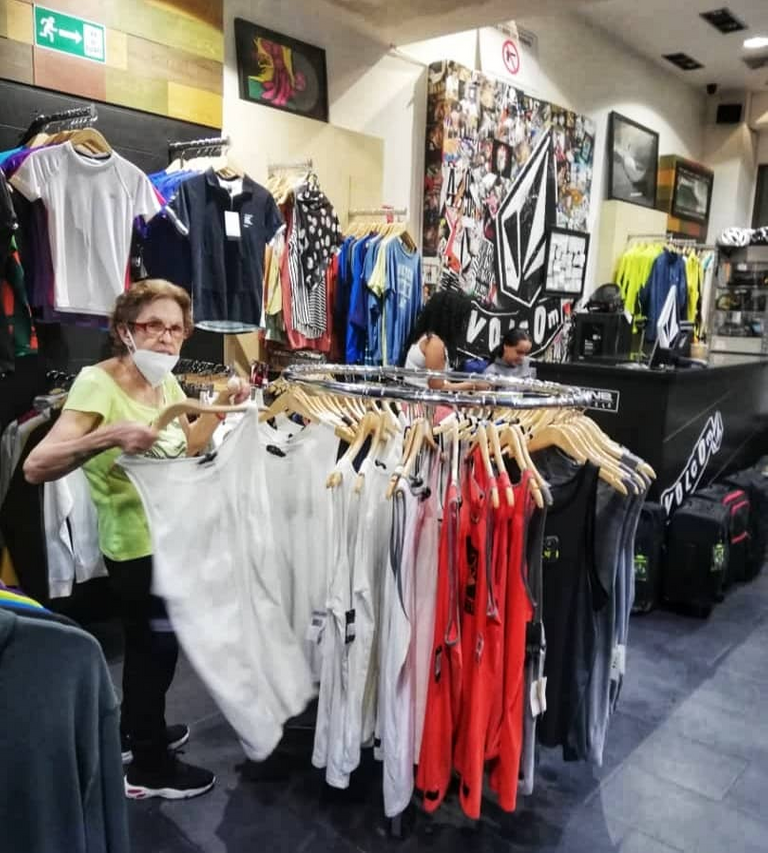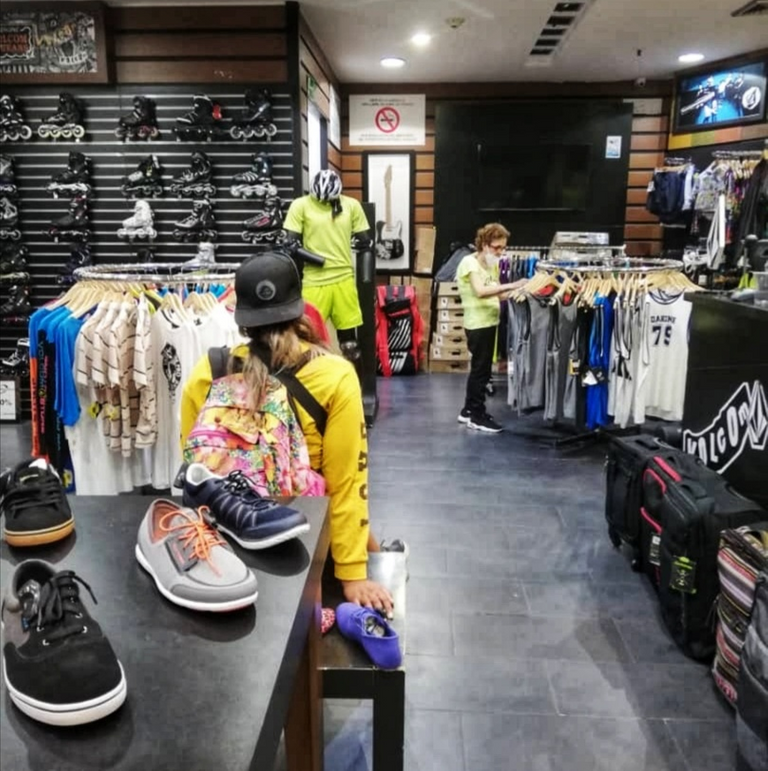 That day I bought clothes with VERY bright and cheerful prints and colors!
Ese día me compré ropa con estampados y colores MUY vivos y alegres!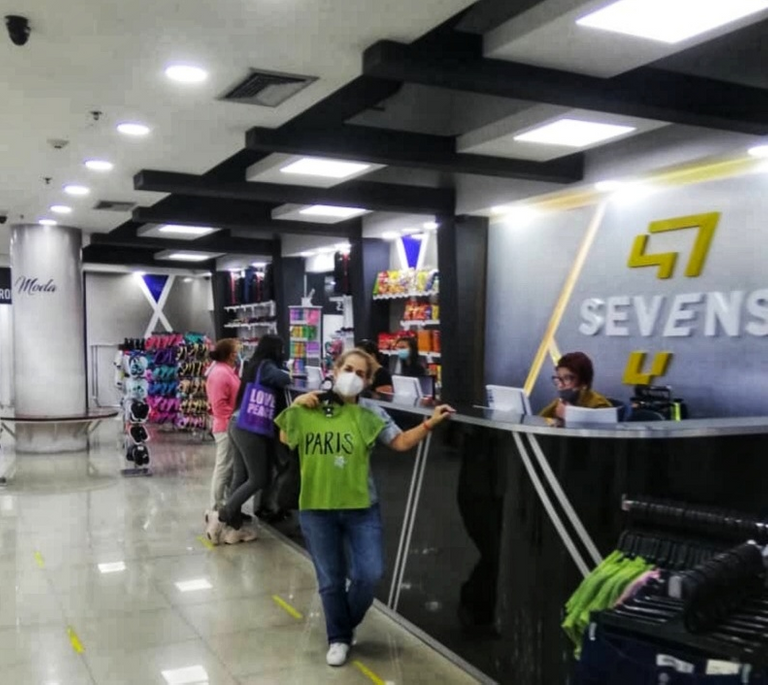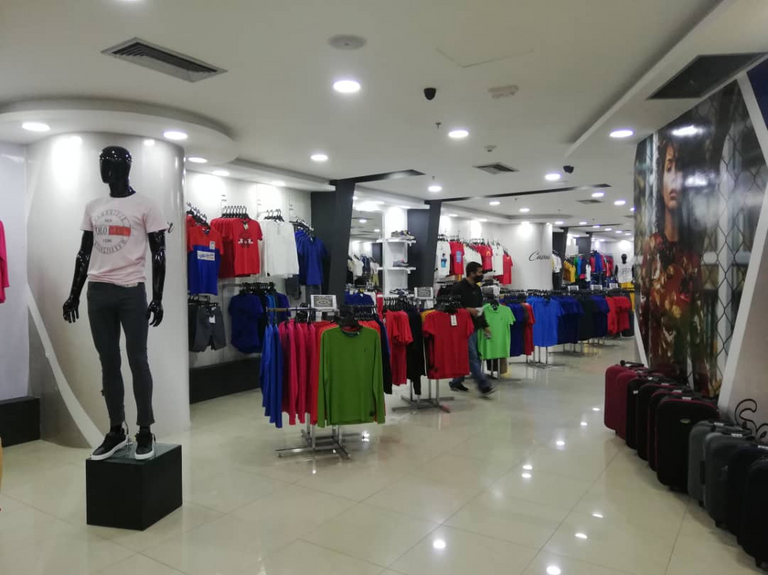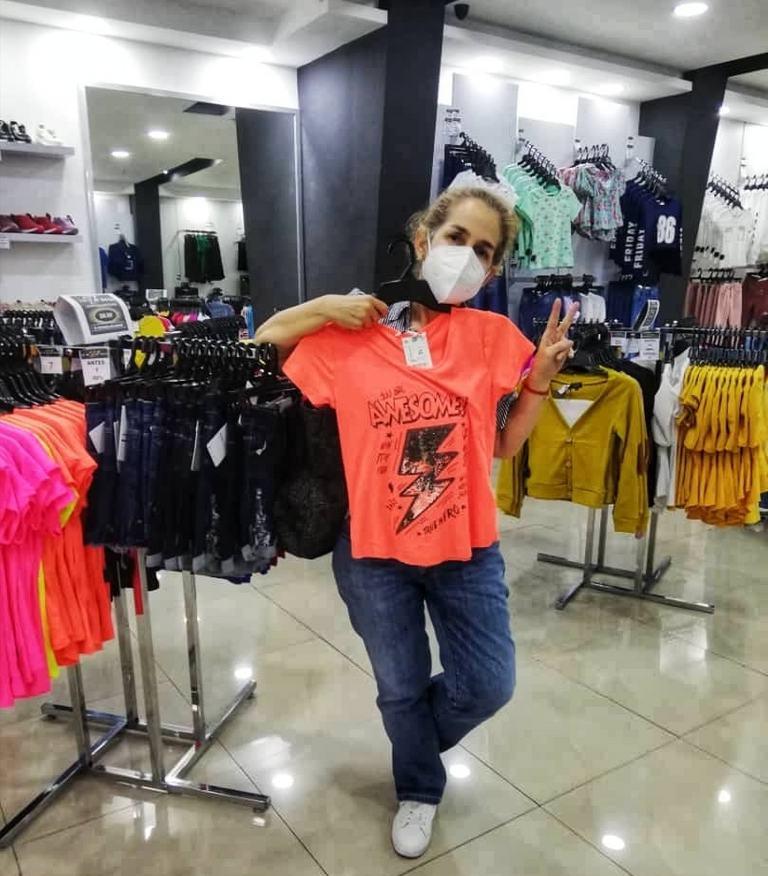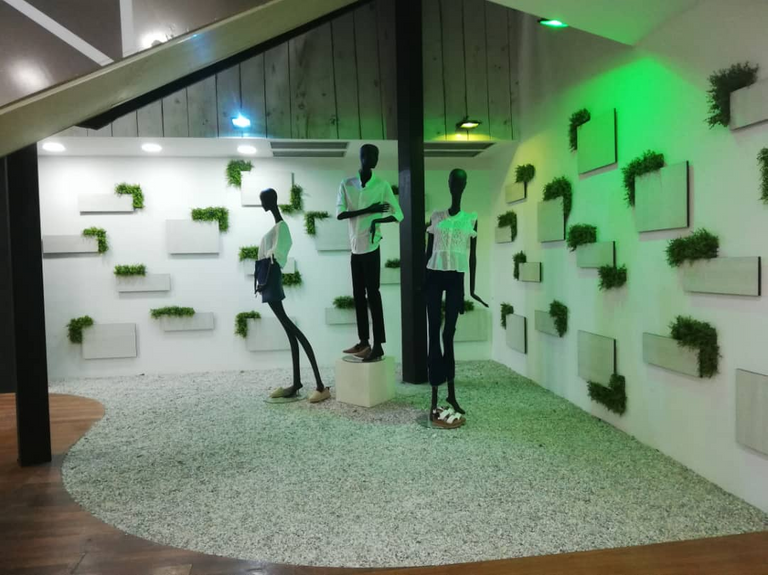 Leaving the mall we find this small gallery of beautiful paintings with abstract figures.
Saliendo del centro comercial encontramos esta pequeña galería de hermosas pinturas con figuras abstractas.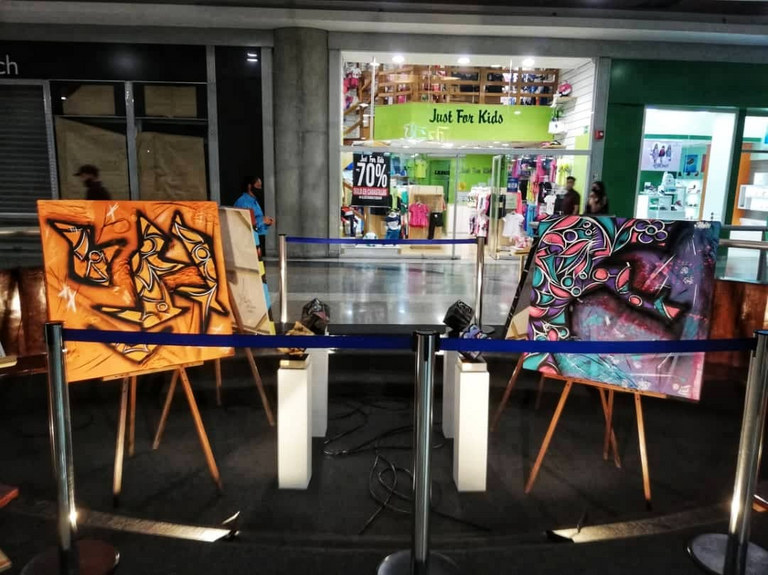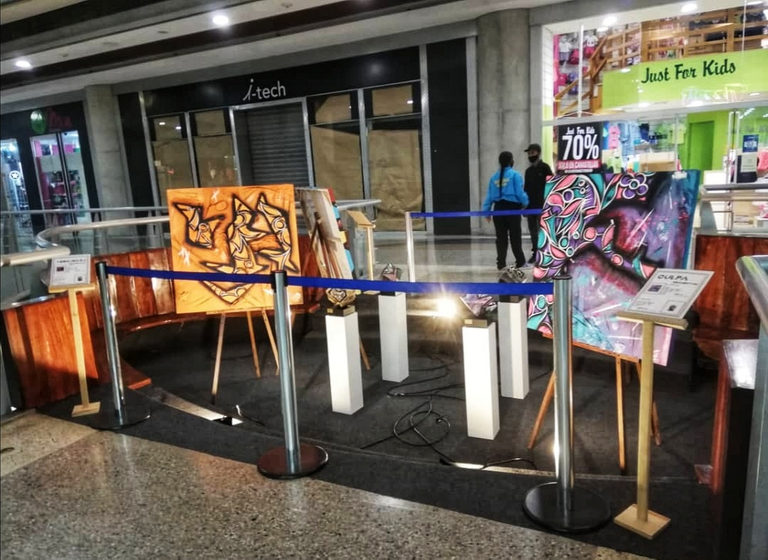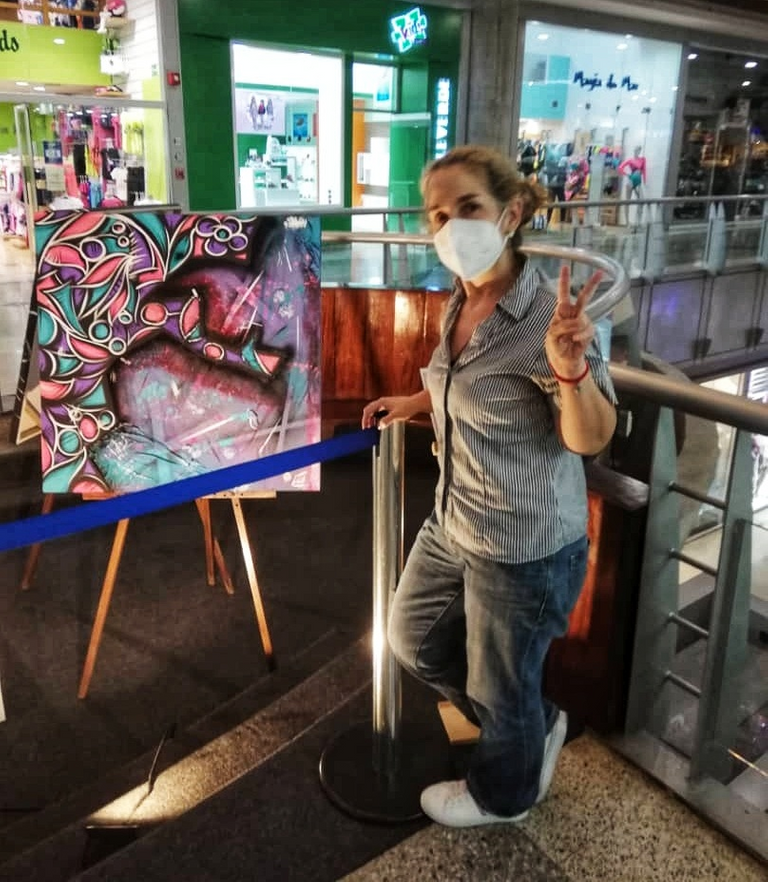 All photographs are my own
Todas las fotografías son de mi autoría
.
---
---