(ENG-ESP) WOMEN / LOH #126 / CONTEST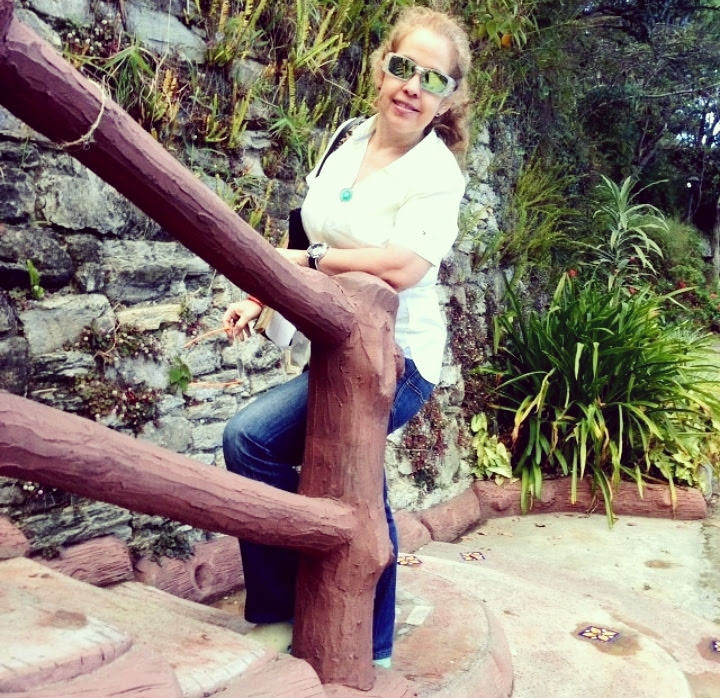 Good morning friends, I wish you a happy weekend... Warm greetings to the ladies of Hive, very happy to be able to share with you the fantastic initiative #126, where our dear friend @thekittygirl asks us several questions. I will focus my participation on one of the questions.

Buenos días amigos, les deseo un feliz fin de semana... Mis saludos cordiales a todas las damas de Hive, muy feliz de poder compartir con ustedes la fantástica iniciativa #126, en donde nuestra querida amiga @thekittygirl nos plantea varias preguntas. Enfocaré mi participación en una de las preguntas.

1. But really, would this work, an all women society? (except, of course, the reproductive concerns of keeping our civilization in existence) Could women live and work together in peace, building each other up? Or would basic human nature interfere and create rivalries and strife? What do you think?
I will answer this question in a personal capacity, I must confess that on several occasions I have imagined my personal and social life without the presence of men, I have visualized this reality when I have felt upset or dissatisfied. Many times I have joked with my friends commenting that there should be a frosty magic wand, where one can make them disappear for a moment and then make them present after our anger has passed. When we are in a meeting and an uncomfortable situation occurs with the male sex, without having to express many words, it is enough to say: let's look for the frosty wand haha ​​with a few words we understand each other. This reality would only be possible in fairy tales or enchanted fables... although the truth is, after the anger disappears, we miss them again.
Based on consistency and reality, I believe that a society where only women exist would not be a balanced situation. I think it is important to balance both genders and achieve a perfect balance, but perfection is not viable, since we are beings with bodily needs that react in a different way, the waves of our brain chemistry are opposed, we have genetics that flow through our bloodstream with a current that does not go hand in hand, but I think that among so many contrasts, IF it can be achieve a balance where we can vibrate in harmony.
Here is my personal reflection... when I imagine a society where only the female gender exists, creating and building a common civilization, building the pillars that lead us to fully enjoy a state of calm, I feel sad when I remember that countless men have carved and planted a good path, this scenario expands by remembering great teachers, scientists, poets, surgeons, psychologists, content creators... without ceasing to evoke with infinite gratitude all the male figures who in At that time they helped me in different areas of my life... I remember my father, my son, my uncles, all the couples I had, including my gratitude to those who acted unfaithfully and unfairly, because in sometimes being in the dark you learn and build more! Through these experiences I have managed to love what I feel when I am without a sentimental relationship, now I enjoy myself and I enjoy myself... And how good it feels!
1. Pero, de verdad, ¿funcionaría esto, una sociedad de todas las mujeres ? (salvo, por supuesto, las preocupaciones reproductivas de mantener nuestra civilización en existencia) ¿Podrían las mujeres vivir y trabajar juntas en paz, edificándose unas a otras? ¿O la naturaleza humana básica interferiría y crearía rivalidades y contiendas? ¿Qué opinas?
Responderé a ésta pregunta a título personal, debo confesar que en varias ocasiones he imaginado mi vida personal y social sin la presencia de los hombres, he visualizado ésta realidad cuando me he sentido disgustada o inconforme. Muchas veces he bromeado con mis amigas comentando que debería existir una varita mágica escarchada, donde uno pueda por un instante hacerlos desaparecer y luego que se nos pase el enfado hacerlos presente. Cuando estamos en una reunión y se produce alguna situación incómoda con el sexo masculino, sin tener que expresar muchas palabras, es suficiente con decir: busquemos la varita escarchada jaja con pocas palabras nos entendemos. Ésta realidad sería posible solamente en cuentos de hadas o en fábulas encantadas... aunque la verdad, después que desaparece el enojo, los volvemos a extrañar.
Desde la coherencia y la realidad, creo que una sociedad en donde solamente existan las mujeres, no sería una situación equilibrada, pienso que es importante poner en la balanza ambos géneros y lograr un perfecto equilibrio, pero la perfección no es viable, ya que somos seres con necesidades corporales que reaccionan de una forma diferente, las ondas de nuestra química cerebral son contrapuestas, tenemos una genética que fluye por nuestro torrente sanguíneo con una corriente que no se toma de la mano, pero pienso que entre tantos contrastes, SI se puede conseguir un equilibrio en donde podamos vibrar en armonía.
A continuación, les dejo mi reflexión personal... cuando imagino una sociedad en donde solamente exista el género femenino, creando y edificando una civilización en común, construyendo los pilares que nos lleven a disfrutar plenamente de un estado de sosiego, siento tristeza al recordar que infinidad de hombres han labrado y sembrado un buen camino, éste escenario se expanden al recordar a grandes maestros, científicos, poetas, cirujanos, psicólogos, creadores de contenido... sin dejar de evocar con infinito agradecimiento a todas las figuras masculinas que en su momento me ayudaron en diferentes ámbitos de mi vida... Recuerdo a mi padre, a mi hijo, a mis tíos, a todas las parejas que tuve, inclusive mi agradecimiento se extiende a los que actuaron de forma infiel y desleal, porque en ocasiones estando en la oscuridad se aprende y se construye más! A través de éstas experiencias he logrado amar lo que siento al estar sin una relación sentimental, ahora disfruto y me disfruto... Y que bien se siente!

Thank you very much for visiting my blog, I invite my friends @valenpba and @mariajcastro28 to participate. The photo is my own (Huawei P20 Lite)/Translated with www.DeepL.com/Translator (free version).

Muchas gracias por visitar mi blog, invito a mis amigas @valenpba y @mariajcastro28 a participar. La foto es de mi autoría (Huawei P20 Lite)/Traducido con www.DeepL.com/Translator (versión gratuita).
---
---