Bag of Coins- 30min Speedpaint Day 10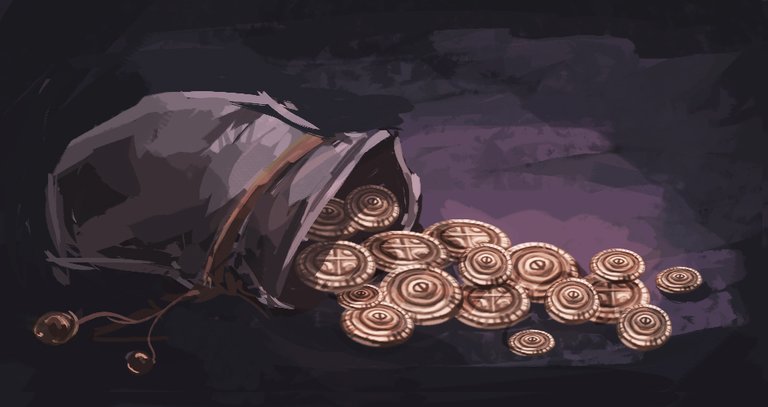 This drawing was even trickier than I expected and I've drawn something similar in pixel art before. I spent 5 min looking for references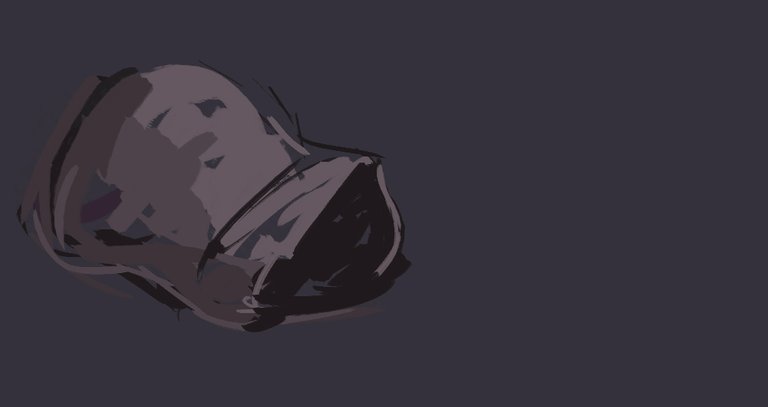 Items are actually harder to draw fast than environments, since we expect sharper details from close up objects than environments and perspective problems are more apparent.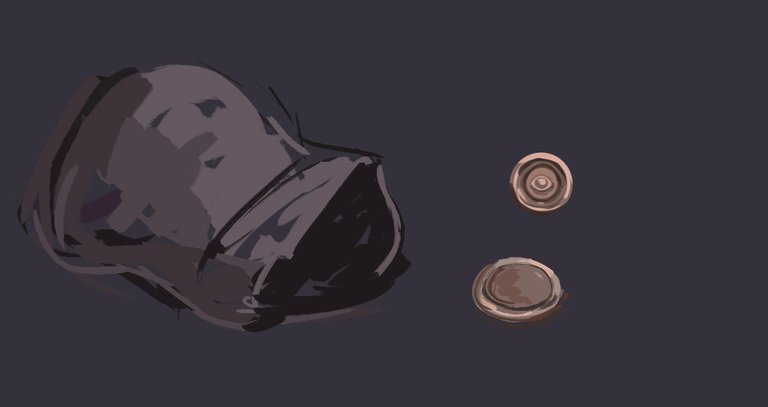 I started drawing a coin in perspective, but I realized I wouldn't have nearly enough time to draw each coin, so I drew a flat front and back view of a coin and copy pasted it around. Drawing the coin was my favorite part,
I love drawing shiny objects. It took me a while to learn how to paint shine, but the main trick is to add bright areas where the shadows are. Also keep in mind the shape of the object, if there are bumps or indents.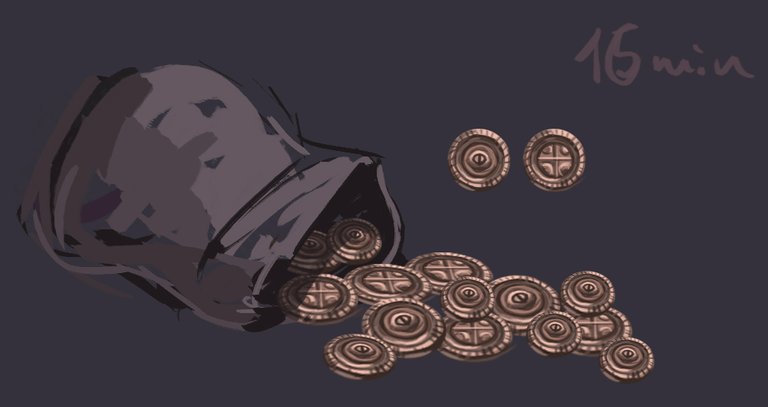 I focused mostly on the coins so I had little time left for the bag. I didn't like the direction it was going, so I painted over it completely with big brush strokes. I wanted it to be barely noticeable.
I added several overlay and multiply layers at the end to make the drawing pop out as much as possible without over doing it.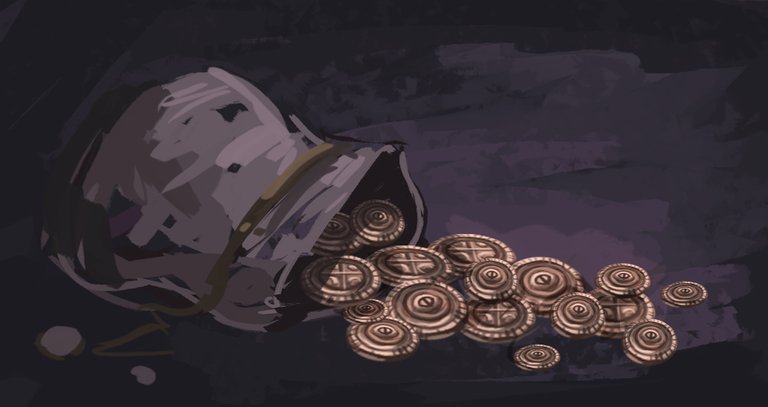 Color ref: https://www.pinterest.com/pin/669629038327886328/
Ref: https://www.pinterest.com/pin/479492691578645019/
https://www.pinterest.com/pin/582160689317506555/
https://www.pinterest.com/pin/673921531712311346/
I use ref just to get inspired, I avoid copying when possible.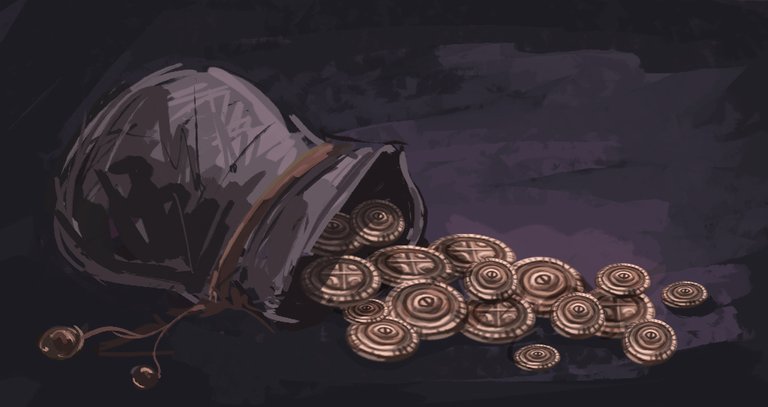 Thank you for checking out! <3
---
---