TARRIE (MUMMY SHARK) - DIGITAL PORTRAITURE I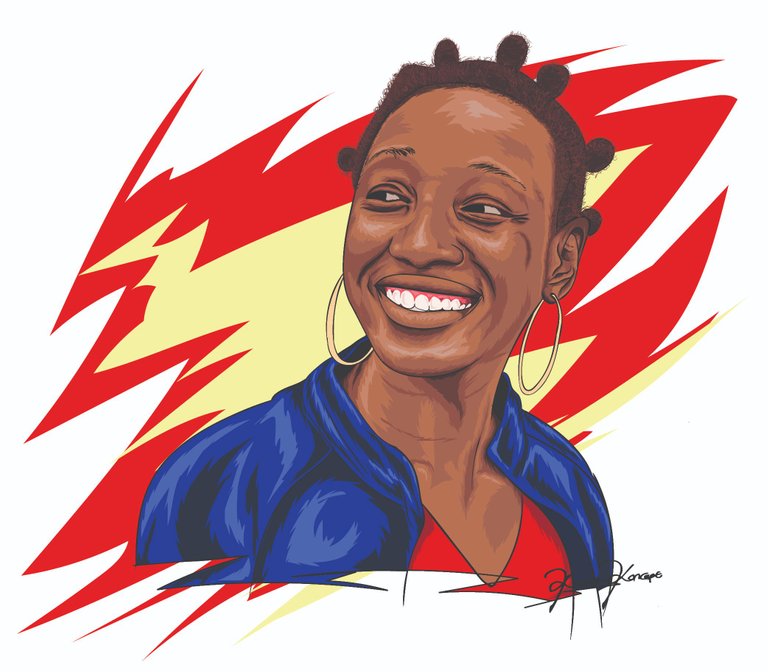 _________ MUMMY SHARK __________
Hi guys, how are you doing today.
_____Welcome To My New Post_____
Today I'll sharing the firt part of the Digital portrait series I made of my shark family, a family of four, consisting mummy shark and three male baby sharks
This was done when I was still new to the digital art world and still learning so the art isn't as good compared to the digital art I create now but I really loved the outcome of the work and I hope you like it
________ PROGRESS SHOTS ________
Step 1: on this stage I created my neat line Art. On this stage, I added and also removed some details from it that I do not want. This stage is am important one cos it will decide how you paint your art.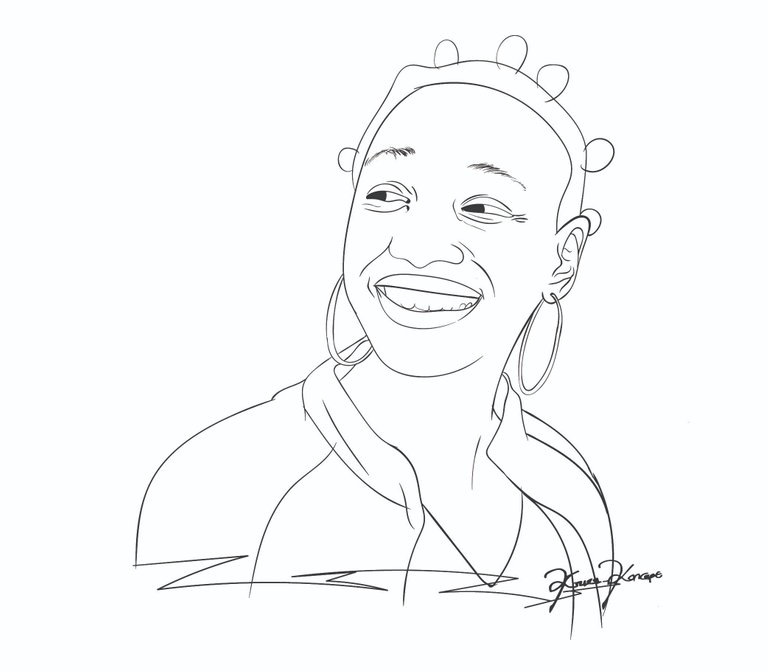 Step 2: Here on this stage I established my first layer of colour using the already created colour pallette, some may call it base colour.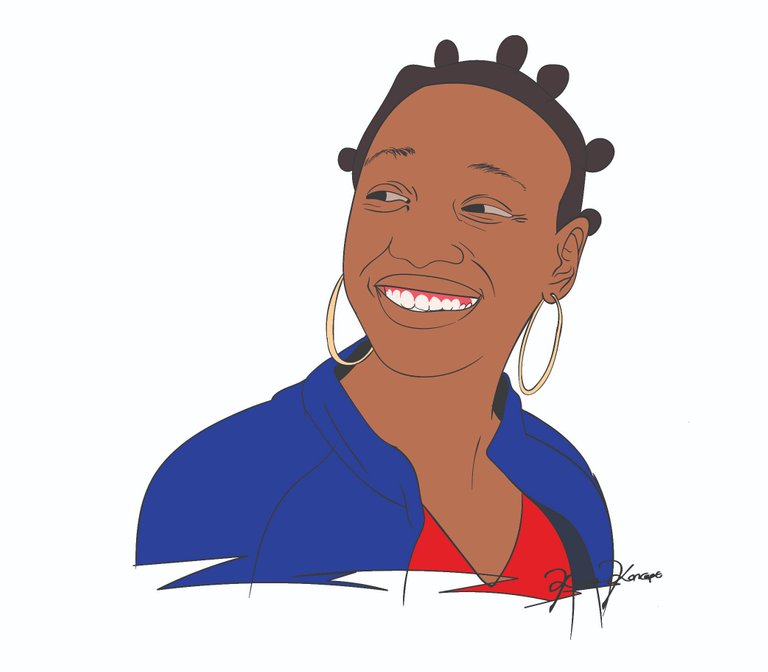 Step 3: here on this stage I added my shadows on the face of the model as well as the hand to give it some depth.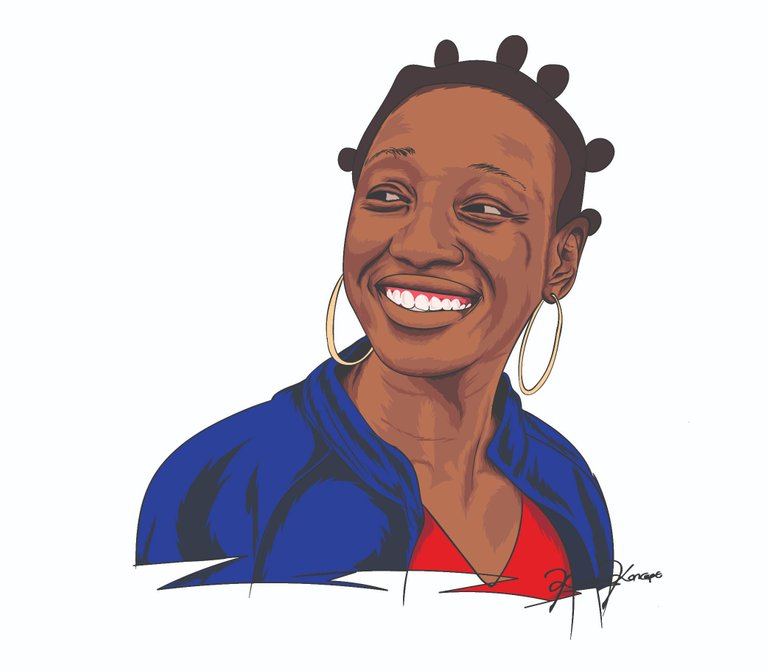 Step 4: After completely adding my shadows to the necessary areas on the art, I added my light to the art, I am using Adobe illustrator so there's really no way to blend on it unless I use gradient to help soften out the colours into each other.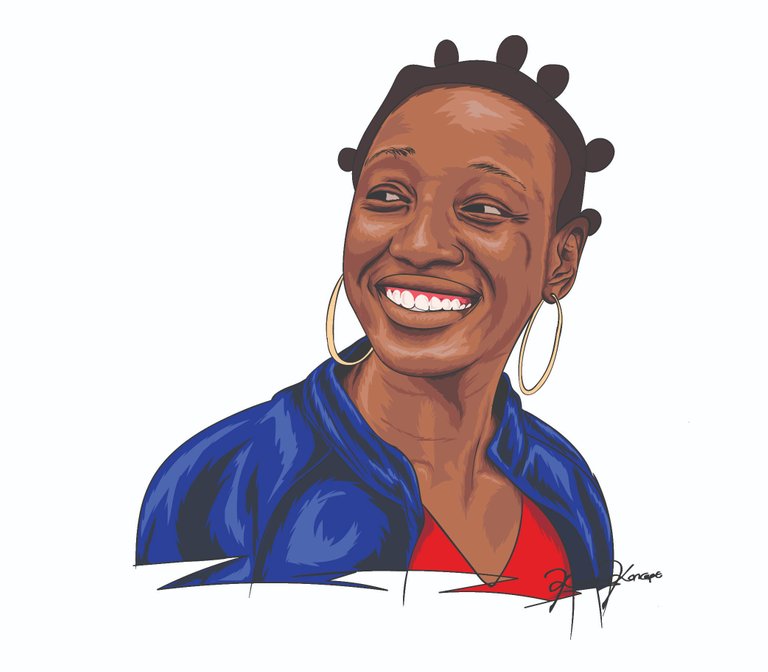 Step 5: for this stage, I decided to work more on the details such as the hair by adding some hair strands.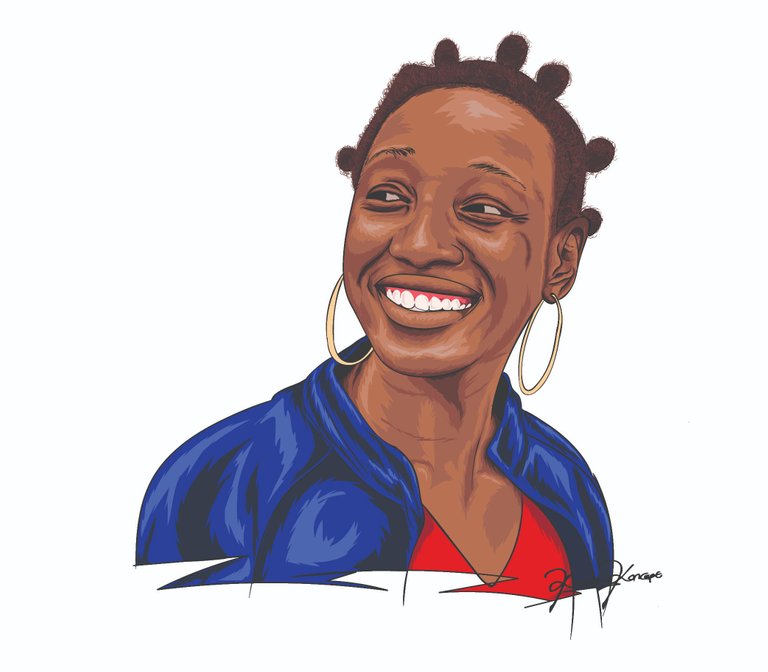 Final Step - Background: for this I decided to just make it simple and abstract.. I didn't want to make it whole art look choked by designs.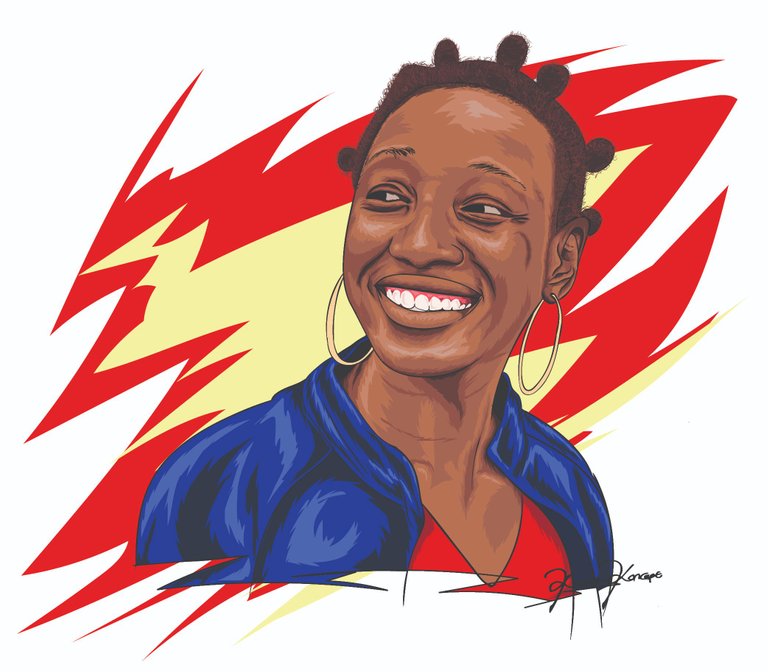 ___ THANK YOU FOR YOUR TIME ___
... Kindly share your thoughts in the comments session. Thank you.
---
---