20 Days with Love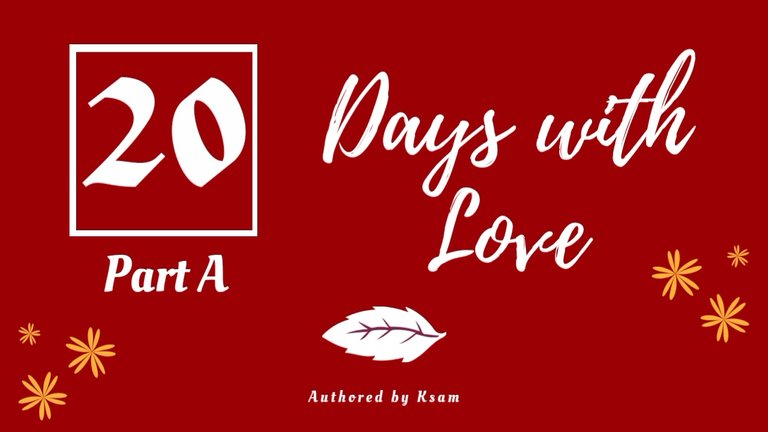 The Lagos Jazz Festival of August '22 was a memorable one for me.
I met lots of top Nigerian Celebrities and I was privileged to dine with them at the Executive Round Table Dinner owing to the fact that my girlfriend, @khaleesii was present. Her performance this evening was da bomb! And it was followed by thunderous applause from the audience. Hahahaha, Babe was feeling on top of the world.
But who could have imagined that shy Khal would rock an international event such as this? Mhen! This is unbelievable.
Her hit song in her performance was her cover of Asa's song titled, "Will You Be My Man." I remember when she told us in our Ladies Nights Out yesterday that this song was inspired by the popular belief that ladies shouldn't be the first to make the move or to ask a guy out. The song itself tells the story of a lady who broke this rule and disobeyed our "girl's code."
"Can you imagine? She asked a man out and was running head over heels in love with him; she should be taken to the ladies' love-prison jarey!" That was me talking. We laughed over it and we enjoyed our fun Night.
In as much as I supported and championed the "arrest" of the lady in the music, I knew that sooner or later I would also have to spend some days or weeks in the ladies' love-prison. Because, baaaaabe! I don't know how long I will cope with this.

---
THE ENCOUNTER
---
My first encounter with him was two Months ago at the Birthday and Surprise Engagement Party of Loveth.
This --- was --- huge!
We all didn't see the proposal coming even though Love kept bragging about her man every time we had our little 2 hours girl's midnight call on the phone. I am so happy for her, she deserves the best man in her life.
Well, that aside!
My little love story began as infatuation (love at first sight), but then as @omosefe always tells us, "infatuation isn't love at first sight [since] love is deeper than that." Blah, blah, blah!
Well, one thing led to another thing, and we had few minutes conversation. The demon in me made that happen. Babe, he is not only handsome and wealthy, but he is also smart, tall, has a good sense of humour and he has pink lips also... I am already gushing over him again.
We exchanged numbers and since then we have been in constant communication. The care, concern and affection he has shown to me for two months is one I haven't experienced from any man.
I feel so safe and secured around him, and he is always ready to listen to my boring office stories.
But! But!
I want more!
I have given him so many signs for him to take the first step to ask for a relationship, but he hasn't. I don't want to lose him, instead let him tell me that he isn't interested in a relationship. Then I will understand my fate.
Babe! As I speak to you now, I sent him a voice note about 20 minutes ago. I have taken the first step and I am waiting to hear his response.

---
This is a Three-part FICTION story, and entry for the Scholars and Scribe & Dreemport Challenge for the month of August.

Join me next week Friday for the part B
All designs were made by me using Canva Mobile Application.
---
Have you read these posts by me?
☆ DIARY OF A CONTENT CREATOR ON HIVE
☆ Did you know that there are more than 10 ways to Earn on Hive?
☆ INFLATION: FROM THE LOCAL MAN POINT OF VIEW
☆ Buying, is not the Solution!
☆ Unravelling my Favourite Hive Author: The Story between the Storyline
---

---
I AM KSAM
---
I may not be your favourite author, but you can journey with me to help me develop my "penmanship" skills. I am always open to criticism, correction and learning 🥰.
---
---