A Weekend Different from the Usual Boring Weekends


I've always wanted to share a bit of my weekend experience with the lovely Weekend Experiences Family, but unfortunately my weekend has always been dry and uninteresting. Asides going to Church every Sunday morning or evening, I barely have any special or extra activities to do during the weekend… Well, except if you'll call eating a special activity (hahaha)
Such a boring life!
Well, today was a bit different. Although it may not be your regular wonderful and superb weekend, but for me, it was special and different.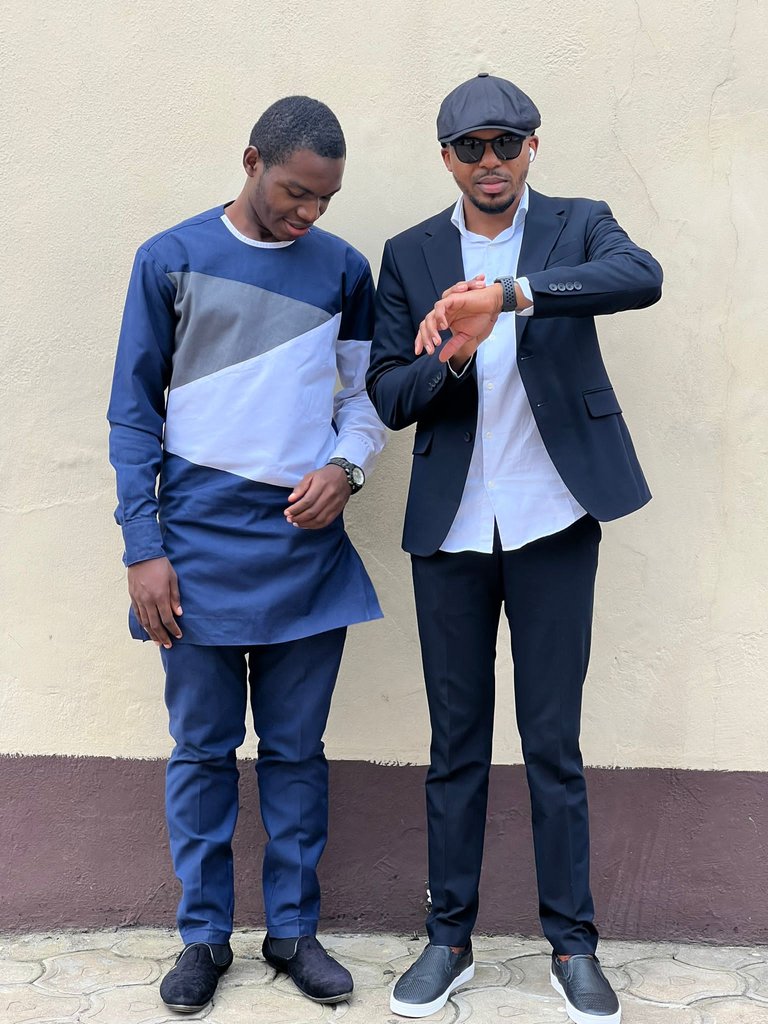 One of my former course mates and very close friend came all the way from Belgium to spend few weeks in Nigeria. Well, he left Nigeria in 2020 and just 2 years after (2022) he has successfully earned 2 Master's Degrees (Master's degree in Philosophy and Masters of Law in Intellectual Property and ICT Law). If it were to be in Nigeria, he will still be struggling with the first Master's degree. But, hey! The Western World makes things like this so easy to accomplish.
He touched down Muritala Muhammed International Airport in Lagos, Nigeria, just few days ago and informed me that we would meet today, Sunday.
---
Oh, lest I forget, we've been a great team during our Varsity days both education-wise and musical-wise. Yeah! We have done awesome collaboration and performed in events where he played the Saxophone and I played either the Piano, Lead Guitar or I duet with him on the Saxophone.
In 2016, my very first musical outing was with him. He played the Alto Saxophone and I played the Piano
---
Hence, in fixing our meetup today, we decided to play together again after 2 years apart. We fixed our meeting point for the 9:00am Mass at Catholic Church of Ascension, Ikeja. The Church isn't far from where I stay.

I woke up around 6:30am to prepare for the day, and I left my house by 7:15am. I got to the Parish by 8:00am when the first Mass was ongoing. I had to wait in the Church hall till the Mass was over.
PS: I love going early when I have to play the guitar or any musical instrument in a new Parish or for an event. This will help me get used to the area, set up my instrument kit quickly and do a little bit of sound check.

When he came into the Church Compound, I was disappointed because I thought he will dress with his usual Killer Senator wears, instead he dressed in Corporate wears. I was disappointed because I would have rocked my killer corporate wears as well, so that it will make better sense that way. But, hey! We are guys, sometimes we care less about uniformity; anything goes.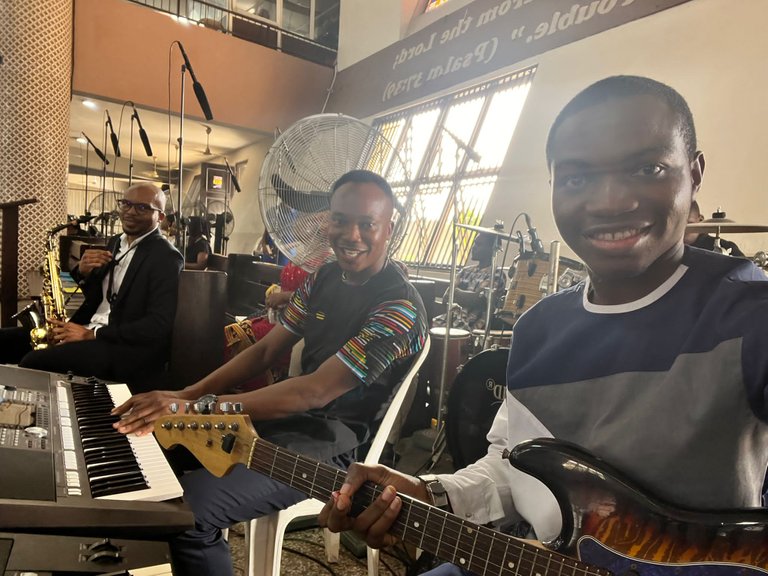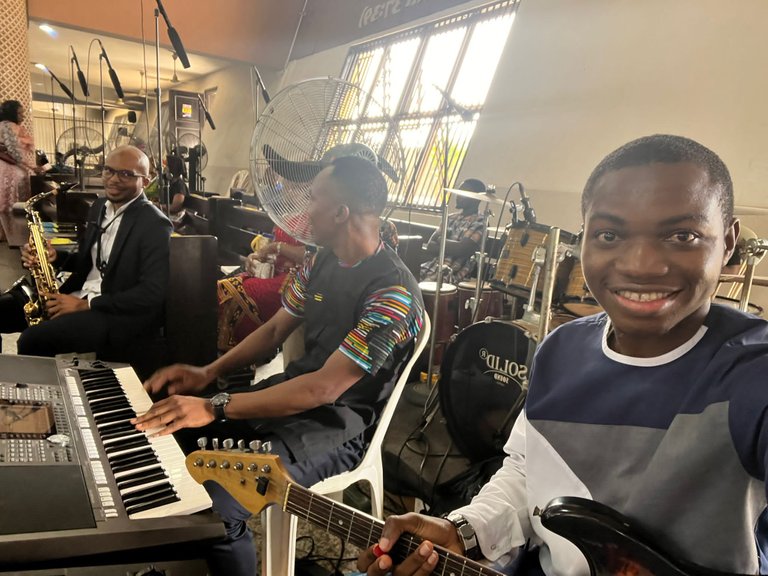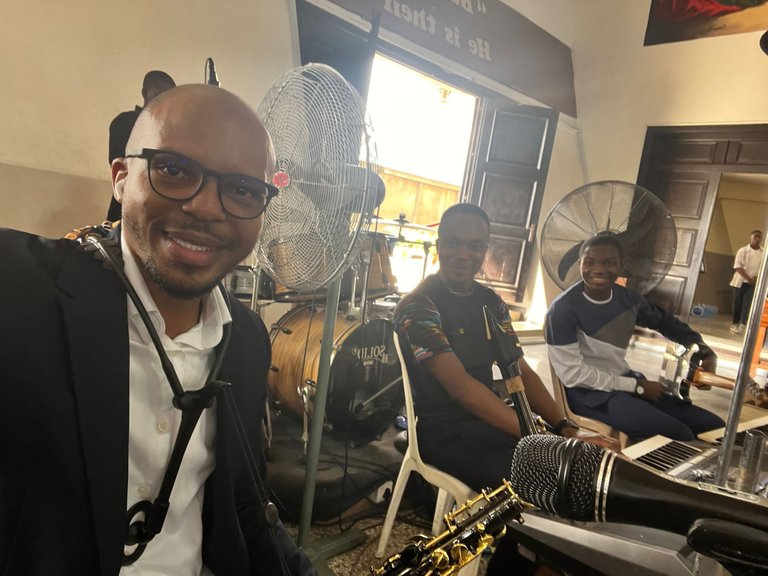 Well, we went to the Choir Gallery, which was at the ground floor of the Church, and we did sound check of the Musical Instruments before the Mass began. It was a fun and lovely experience, and the Chemistry between him and me could easily be felt in our Musical Interludes, harmonies, rhythm and Solos during the singing part of the liturgy. After the mass, the Choir Director and Sound Engineer asked us when we will come again…. Hahahahahaha... Things like this happen once in a while.
After the Mass we had issues with booking a ride. It seemed like all the Bolt Drivers connived and decided to decline our order. After 7 successful order decline, a Lady picked up our order and came to pick us up. Well, that was my first time of entering the ride of a Lady Bolt Driver in Lagos.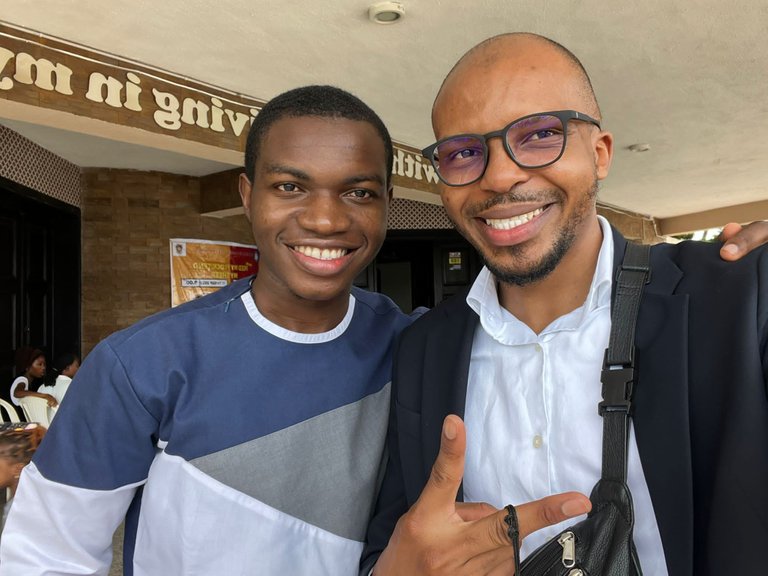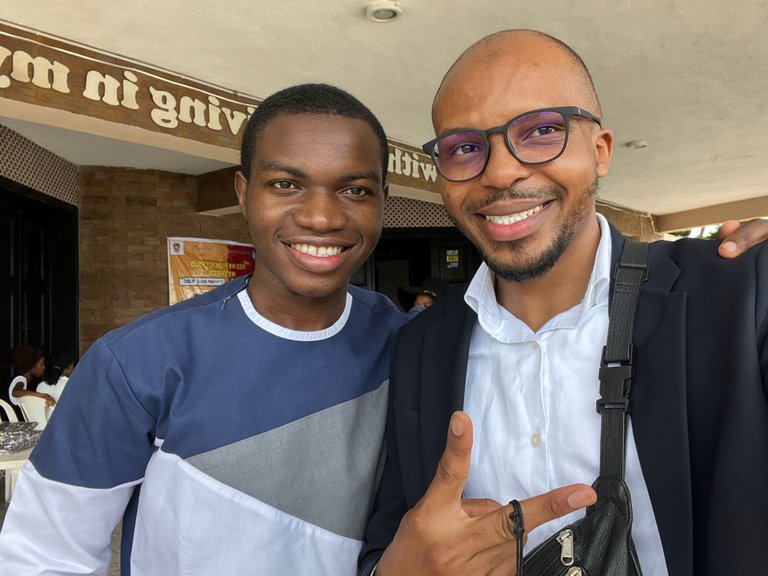 The ride took us to his place in an Estate in Ikeja, and three other mutual friends came around to visit him as well. So, we had a full house, and it was a full day of fun, laughter and stories. He also taught us some JAPA techniques (hahahaha); I mean ways to apply for Graduate Scholarships in US, Canada and Europe, especially in Belgium.
So, this was indeed a different, unique and special weekend for me, unlike my usual boring weekend.
---
Pardon me, I am not really the picture fan and the photos in this post were taken via his IPhone 13. Left to me, I won't remember to take any pictures. But after the event, I will later ask myself why I didn't.
I hope you enjoyed this little weekend experience of mine, even though it may not be your ideal wonderful and superb weekend.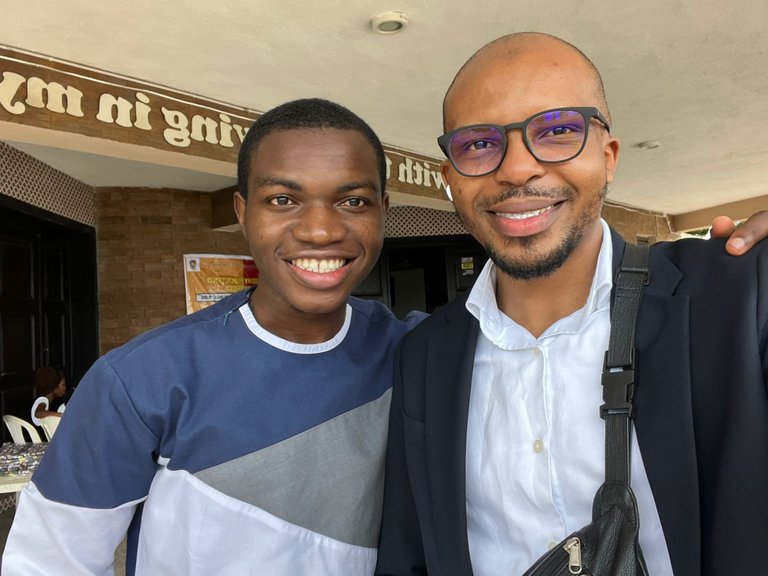 ---
I AM KSAM
---
I may not be your favourite author, but you can journey with me to help me develop my writing skills. I am always open to criticism, correction and learning 🥰.
---
---