Hive Music Festival - Week 4 - Round 1 | Despacito by Luis Fonsi

---

🎵 Hello Music Lovers of Hive Music community! 🎙

---
Greetings to everyone; my dear online audience and beloved online Judges.
I apologise for missing a week of this wonderful event in our lovely Music Community.
The reason for my absence was as a result of the "Heartbreak" 💔 I got from my USB mini Sound Card.
I shared my experience (a mixture of pain and humour) in my Farewell Piece to this wonderful small-but-mighty device.
---
Saludos a todos; mi querido público en línea y mis queridos jueces en línea.

Me disculpo por haberme perdido una semana de este maravilloso evento en nuestra encantadora Comunidad Musical.

El motivo de mi ausencia fue a consecuencia del "Heartbreak" 💔 que me produjo mi mini tarjeta de sonido USB.

Compartí mi experiencia (una mezcla de dolor y humor) en mi Pieza de despedida a este maravilloso y pequeño pero poderoso aparato.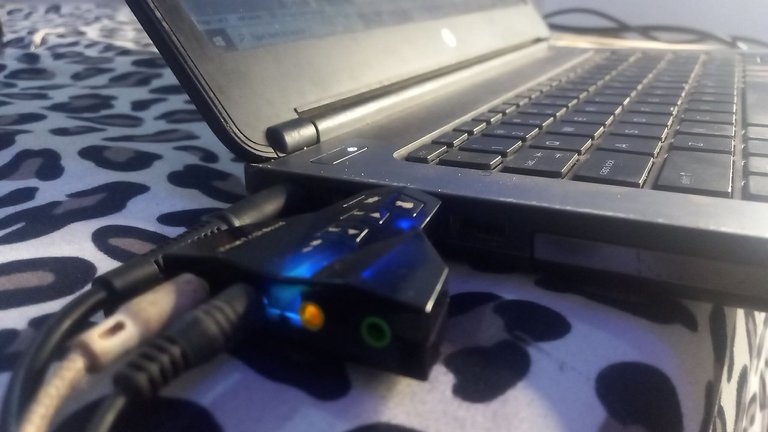 It got spoilt when I was preparing to record the video for Round 3... hehe, that's why I called it a Heartbreak.
However, I ordered a new one from an online store for $8 and I just received it yesterday.
---
So for this week, I'll be sharing the same song that caused the Heartbreak: Yea! Despacito was the culprit, just as @mipiano and @obaro rightly mentioned.
However, I was ready for it this time around, and I ensured that it didn't happen again.
Yea! I was successful.
---
Se estropeó cuando me preparaba para grabar el vídeo de la tercera ronda... jeje, por eso lo llamé "Heartbreak".

Sin embargo, pedí uno nuevo en una tienda online por 8 dólares y lo recibí ayer.

---

Así que para esta semana, compartiré la misma canción que causó el Heartbreak: ¡Si! Despacito fue la culpable, como bien mencionaron @mipiano y @obaro.

Sin embargo, esta vez estaba preparado para ello y me aseguré de que no volviera a ocurrir.

¡Sí! Tuve éxito.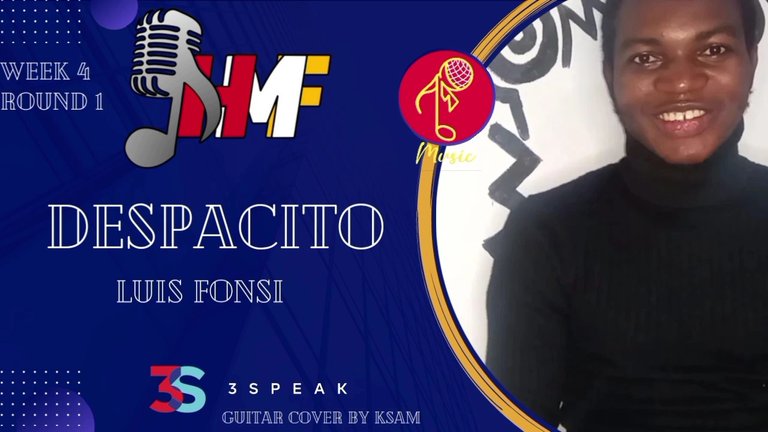 I can't remember why I first chose this piece for week 3, but for week 4, I chose it to prove that the Despacito song won't spoil my new USB mini Sound Card. Hahahaha
Aside that obvious authentic reason, I had it in mind for a while to play this song.
The intro line is UNIQUE, SWEET AND DISTINCT. Whenever you hear it from afar, you'll immediately recognize it. I guess the Guitarist who created that amazing line didn't know that the guitar line of the song will end up being more famous than the originator (a clear exampme of what guitarists go through).
I tried to replicate that guitar line with my amateurish fingers and techniques. It may not be perfect, but, at least, I gave it a shot.
I always try as much as possible to create my backing track with my guitar, no matter how awkward it sounds, at least it'll make my presentation an ORIGINAL COVER, not a Cover Cover.
In as much as this Original Cover may sound Amateurish in your ears, at least, let the smiles make you smile (winks)
And finally, how was my Spanish? (Winks)
---
No recuerdo por qué elegí primero esta pieza para la semana 3, pero para la semana 4, la elegí para demostrar que la canción Despacito no estropeará mi nueva mini tarjeta de sonido USB. Jajajaja

Aparte de esa obvia razón auténtica, hace tiempo que tenía en mente tocar esta canción.

La línea de introducción es ÚNICA, DULCE Y DISTINTA. Siempre que lo escuches de lejos, lo reconocerás inmediatamente. Supongo que el Guitarrista que creó esa increíble línea no sabía que la línea de guitarra de la canción acabaría siendo más famosa que el creador (un claro ejemplo de lo que pasan los guitarristas).

Intenté replicar esa línea de guitarra con mis dedos y técnicas de aficionado. Puede que no sea perfecta, pero, al menos, lo intenté.

Siempre intento, en la medida de lo posible, crear mi pista de acompañamiento con mi guitarra, no importa lo torpe que suene, al menos hará que mi presentación sea un COVER ORIGINAL, no un Cover Cover.

Por mucho que esta Portada Original pueda sonar mal en tus oídos, al menos, deja que las sonrisas te hagan sonreír (guiños).

Y por último, ¿qué tal mi español? (Guiños)

Thank you @edwardstobia for checking up on me.
Gracias @edwardstobia por comprobar cómo estoy.
---
My friend Deepl translated it for me
Logo Collage property of: Hive, Music Community, Hive Music Festival, 3Speak and Ksam
Image designed using Canva Mobile Application and Powerdirector
Image shot using my Samsung Galaxy A12, not yours.
Video recorded using my Samsung Galaxy A12... why didn't you help me?
Video edited using Adobe Premiere Pro 2020 and Powerdirector Mobile App
Location: On top my bed, Lagos, Nigeria, Africa, Earth, Milky Way Galaxy.... add yours!
Human being, created by God
---
I AM KSAM
---
Ksam is a "uniquely creative" Hive lover who combines his musical, writing, linguistic, video and audio editing skills to promote creativity and ideas in the Hive Community.(should I include humour?)
---
---
▶️ 3Speak
---
---