OUR FATHER - By Don Moen (Guitar Cover)
---

🎵 Hello Music Lovers of Hive Music community! 🎙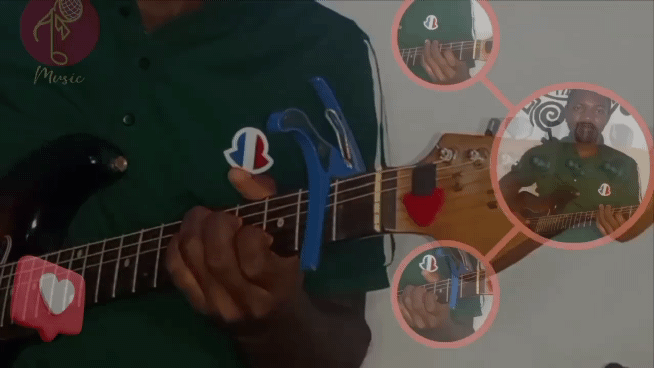 ---
The Lord's Prayer, which is the "Our Father..." can be seen as both a Prayer itself and a structure or a guide to pray. Remember, according to the Gospel account of Luke, the disciples asked Jesus, "Lord, teach us to pray" (cf. Lk 11:1).
As a prayer, it is one of the sweetest prayers in the bible, and it was handed over by Jesus himself. And as a guide to pray, it contains all the necessary elements which our prayers should have.
Our Father in Heaven, Hallowed be thy name, Your Kingdom come, Your will be done on earth as in Heaven. - Prayer of Praise (extolling the greatness of God) and adoration.

Give us this day our daily bread - Prayer of Petition or intercession (asking God for your need)

And forgive us our tresspasses, as we forgive those who trespass against us - Prayer of Contrition or Repentance.

And lead us not into temptation, but deliver us from Evil. - Also Petition (but asking for God's guidance and protection)
From Matthew 6:9-13.
---
El Padrenuestro, que es el "Padre Nuestro...", puede considerarse tanto una oración en sí misma como una estructura o guía para orar. Recordemos que, según el relato evangélico de Lucas, los discípulos pidieron a Jesús: "Señor, enséñanos a orar" (cf. Lc 11,1).

Como oración, es una de las más dulces de la Biblia, y fue entregada por el propio Jesús. Y como guía para orar, contiene todos los elementos necesarios que deben tener nuestras oraciones.

Padre nuestro que estás en los cielos, santificado sea tu nombre, venga tu reino, hágase tu voluntad en la tierra como en el cielo. - Oración de alabanza (exaltando la grandeza de Dios) y adoración.

Danos hoy nuestro pan de cada día - Oración de Petición o intercesión (pidiendo a Dios por tu necesidad)

Y perdona nuestras ofensas, como nosotros perdonamos a los que nos ofenden - Oración de Contrición o Arrepentimiento.

Y no nos dejes caer en la tentación, sino líbranos del Mal. - También Petición (pero pidiendo la guía y protección de Dios)

De Mateo 6:9-13.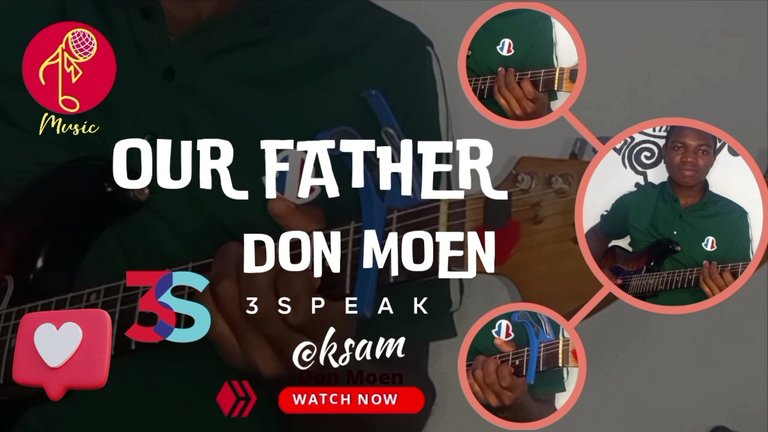 ---
Many great musicians and composers have composed lovely tunes to add melody to this beautiful Prayer and prayer guide. One of the tunes I love the most is the composition of Don Moen. I love its simplicity and calm nature. And that's why I have chosen it to share with us today.
Oh, by the way, I wanted to record and share this on Monday, but electricity only came in in the evening. So I had to record both layers, and edit them as well and now it is 1:00am on Tuesday.
But, all the same, I hope you enjoy this piece.
---
Muchos grandes músicos y compositores han compuesto hermosas melodías para añadir a esta hermosa Oración y guía de oración. Una de las melodías que más me gusta es la composición de Don Moen. Me encanta su sencillez y su naturaleza tranquila. Y por eso la he elegido para compartirla con nosotros hoy.

Por cierto, quería grabar y compartir esto el lunes, pero la electricidad sólo llegó por la noche. Así que tuve que grabar las dos capas, y editarlas también y ahora es la 1 de la madrugada del martes.

Pero, de todos modos, espero que disfruten de esta pieza.
---
Translated via Deepl Traductor
Image designed using Canva Mobile Application and Powerdirector
Images shot using my Samsung Galaxy A12
Video recorded using my Samsung Galaxy A12
Video edited using Adobe Premiere Pro 2020 and Powerdirector Mobile App
Audio mixed using FL studio
---
I AM KSAM
---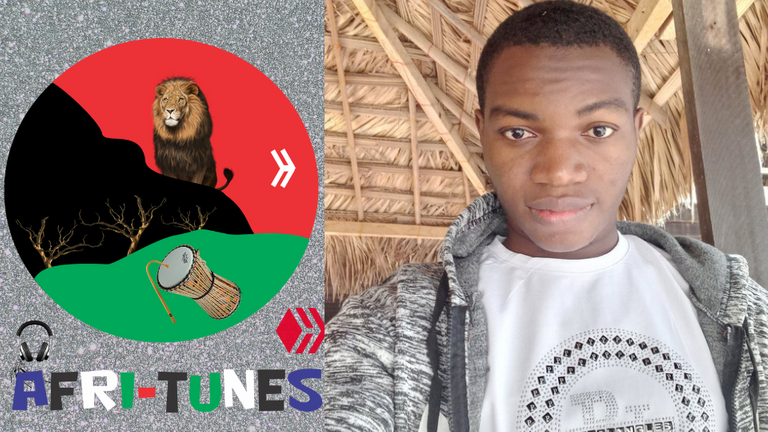 lsam is a "uniquely creative" Hive lover who combines his musical, writing, linguistic, video and audio editing skills to promote creativity and ideas in the Hive Community.
---
---
▶️ 3Speak
---
---