Hive Contests Compiler (HCC) #1 - Bringing Hive Contests at your Fingertips



---
You know how painful it is when you realize that you were not able to participate in a contest on Hive because you either got the information late or because you forgot about the deadline?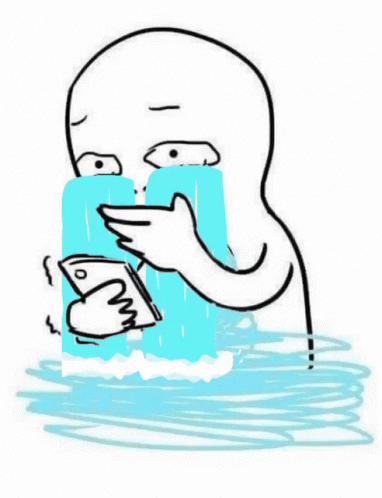 .gif from tenor.gif
---
Yea, it hurts so bad!
This got me thinking for a while. 🤔
---
Then I said to myself, instead of different individuals searching for contests in their desired niche separately, why not we start up a compilation series so that everyone can know the different contests going on in different communities and be updated as well?
This thought process led to the emergence of an initiative which I call HIVE CONTESTS COMPILER (HCC); aimed at bringing Hive Contests at your Fingertips.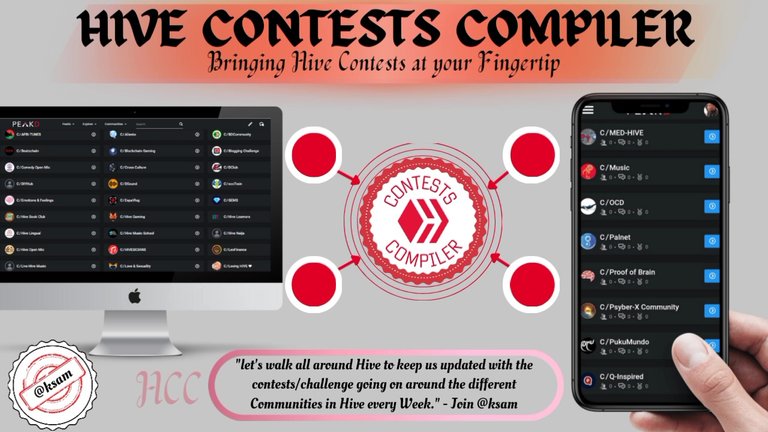 So join me let's walk all around Hive to keep us updated with the contests or challenge going on around the different Communities in Hive every Week.
---
Remember, Hive is a vast ecosystem with so many communities, so do well to inform us if there is a contest left out. You can also inform us if you want to begin a New Challenge so that we can easily update our data during the Week, and make announcement for information/publicity sake and to create awareness.
We hope with this weekly updates it will be easier for many of us to get involved with many communities and participate in Many contests.

---
NEWLY ADDED CONTESTS
---
| Niche | Contest Title/Theme | Hosting Community | About the Community | Do you want to participate? | Deadline | Frequency |
| --- | --- | --- | --- | --- | --- | --- |
| Blogging/Writing | Coffee Conversations: WIN HIVE | Cinnamon Cup Coffee | A Virtual Coffee Shop . A Warm Community | Read More | Wednesday 10/08 | |
| Finance | Make a #Thread on Leo Finance - 5k $LEO in prizes | Leofinance | LeoFinance is a community for crypto & finance. Powered by Hive and the LEO token economy. | Read More | Sunday, August 7 at 23:59 | |
| Finance | This is Awesome Daily Prize Drawing | thisisawesome | | Read More | | |
| Nature/Lifestyle | Challenge: Home School Vacation | Home Edders Community - For those home educating and home educated | Cross Culture - Sharing thoughts and experience about culture and language | Read More | Sunday 14/08 | |
| Art/Photography | Appreciate Beauty of Nature with @phortun: round 129 | Phortun | | Read More | Thursdays | Weekly |
| Art and Photography | 'Love The Clouds' Finalists? #148 19 Hive and 40 PoB Prize Pool! | Love The Clouds | A community sharing the love for clouds! Come and join the #lovetheclouds contest to win Hive or HBD :) | Read More | Ended | Weekly |
| Art/Photography | Shadow Hunters/SMASh Contest - Round 231 | Shadow Hunters | Show Me A Shadow! Show Me A Reflection! | Read More | Thursday 11/08 | Weekly |
| Art/Photography | 🌎📸 Around The World Contest | Photofeed | We are Photofeed! Mo-Sun: Top 8 Photo Curation / Sunday: Theme Contest | Read More | | daily/weekly |
| | | | | Read More | | |

---
NICHE CATEGORIZATION
---
Blogging/Writing
Art/Photography
Nature/Lifestyle
Finance
Entertainment
Music
Games

---
☆ BLOGGING/WRITING
---
| Contest Title/Theme | Hosting Community | About the Community | Do you want to participate? | Deadline | Frequency |
| --- | --- | --- | --- | --- | --- |
| Hive Learners Weekly Featured Contents | Hive Learners | Learn Hive thoroughly Be a good Hivian | Read more | | 3 topics in a Week |
| August Writing Challenge w/ DreemPort & Ecency | Scholar and Scribe | Flexible and open creative writing community with a unique dual-token reward system for engaged readers and writers. | Read more | | first three weeks in August |
| Community Contest #5 : Who Is Your Favorite Hive Author & Why? | Hive Book Club | Share Your Reading Passion With Us | Read more | 27 July to 10 August | |
| Spill the Beans (SBT) Contest #5 (The Sacred Coffee) | Cinnamon Cup Coffee | A Virtual Coffee Shop . A Warm Community | Read more | Wednesday 03/08 | Weekly |
| 5 Minute Freewrite | Freewriters | A Supportive Writing Community | Read more | | Daily |
| | | | | | |
| | | | | | |

---
☆ ART/PHOTOGRAPHY
---
| Contest Title/Theme | Hosting Community | About the Community | Do you want to participate? | Deadline | Frequency |
| --- | --- | --- | --- | --- | --- |
| Monomad | Black And White | Photography | Read more | | Daily |
| WorldPhotography Contest (LAKES OF THE WORLD) #24 | Worldphotography | Photography of the world | Read more | Wednesday 10/08 | Weekly |
| Reflection Hunters Contest - Round 76 | Shadow Hunters | Show Me A Shadow! Show Me A Reflection! | Read more | Sunday 07/08 | Weekly |
| Show Me A Photo Contest Round #79 | Feathered Friends | All things about birds | Read more | Sunday 07/08 | Weekly |
| Let's Make a Collage - A Contest for All Creatives on Hive - Round 136 | Let's Make a Collage | Let's Make a Collage - A Contest for All Creatives on Hive! | Read more | | Weekly |
| Splinterlands Art Contest Week 200! | Splinterlands | The Next Generation of Collectible Card Games | Read more | Saturday, at 5:00 PM CST | Weekly |
| Around The World: Photo of the month of July | bucipuci | | Read more | Saturday 06/08 | |
| Deranged Photography Contest | derangedvisions | | Read more | Saturday 06/08 | Weekly |
| | | | | | |
| | | | | | |

---
☆NATURE/LIFESTYLE
---
| Contest Title/Theme | Hosting Community | About the Community | Do you want to participate? | Deadline | Frequency |
| --- | --- | --- | --- | --- | --- |
| Ladies of Hive Community Contest #93 | Ladies of Hive | A community that focuses on women- their interests, joys, passions, and share stories of their journey in life. | Read more | Saturday 6/8 | Weekly |
| Travel Contest #97 (Friendly) | travelcontest | | Read more | Friday 12/8 | Weekly |
| Alive Chat August 2nd 2022 | We Are Alive Tribe | Hive Community For The We Are Alive Tribe - https://wearealiveand.social/ | Read more | | Daily |
| Show Us Your California Contest | The SoCal Hive | The SoCal Hive is building and supporting the Hive Blockchain community in Southern California. | Read more | | Every Thursdays |
| Amazing Nature Contest: FREE TOPIC - #1/8/22 | Amazing Nature | Dedicated to all Nature-Lovers out and their posts, no matter if Zoology, Botany, Landscapes or Philosophy ^^ | Read more | Sunday 07/08 | |
| | | | | | |
| | | | | | |

---
☆ FINANCE
---
| Contest Title/Theme | Hosting Community | About the Community | Do you want to participate? | Deadline | Frequency |
| --- | --- | --- | --- | --- | --- |
| HiveFest train with "Bring your Fam to Leo" week | Leofinance | LeoFinance is a community for crypto & finance. Powered by Hive and the LEO token economy. | Read more | Contest Ended | |
| Larry Is Alive - Daily Prize Drawing | Luke Is Alive | #LukeIsAlive Contest, Daily and Weekly Prizes of CTP Tokens. | Read more | | Daily |
| | | | | | |
| | | | | | |

---
☆ ENTERTAINMENT
---
| Contest Title/Theme | Hosting Community | About the Community | Do you want to participate? | Deadline | Frequency |
| --- | --- | --- | --- | --- | --- |
| Cine TV Contest #25 - Favorite Getaway/Vacation Movie | CineTV | A tribe and community to blog and chat about cinema and tv and get rewarded in $CINE token . | Read more | 9th August, 2022, 11:59 PM, UTC time | Weekly |
| Splinterlands Social Media Challenge! | Splinterlands | The Next Generation of Collectible Card Games | Read more | Sunday at 12 pm CDT | Weekly |
| Hive Learners Community "Creative Sunday" | Hive Learners | Learn Hive thoroughly Be a good Hivian | Read more | | Every Sunday |
| CashForTricks Contest | SkateHive | Skateboarding on Hive | Read more | | |
| Comedy Rumble | Comedy Open Mic | | Read more | Contest Ended | |
| | | | | | |
| | | | | | |

---
☆ MUSIC
---
| Contest Title/Theme | Hosting Community | About the Community | Do you want to participate? | Deadline | Frequency |
| --- | --- | --- | --- | --- | --- |
| La Voz Cantate #26 | PukuMundo | PukuPost about Metal, rock and the rock culture. Music contests about metal and rock) | Read more | Friday 05/08 | Weekly |
| ThreeTuneTuesday #62 | ablaze | | Read more | | Every Tuesday |
| Afritunes Engagement Contest | AFRI-TUNES | A community opened for all musicians to share African music from any country in the world. | Read more | Thursday 11/08 | Weekly |
| | | | | | |
| | | | | | |

---
☆ GAMES
---
| Contest Title/Theme | Hosting Community | About the Community | Do you want to participate? | Deadline | Frequency |
| --- | --- | --- | --- | --- | --- |
| SHARE YOUR BATTLE Weekly Challenge! SOUL STRANGLER | Splinterlands | The Next Generation of Collectible Card Games | Read more | Monday (8/8) at 12 pm CDT | Weekly |
| OCD & Dcrops Contest! | OCD & Dcrops | dCrops is a cryptocollectible game built on Hive Blockchain | Read more | 12/08 | |
| | | | | | |
| | | | | | |

Inform us about the latest Contest on Hive, let's feature it on our Weekly Compilation
Endeavour to read the rules of the Contest before participating
Your comments, reblog and support will go a long way for the growth of this Initiative, and it will also enhance active participation in Communities/Contest on Hive
Last Edited: Saturday 6/8, 5:30 GMT +1

---
---