HIVE OPEN MIC #116 | AULD LANG SYNE
---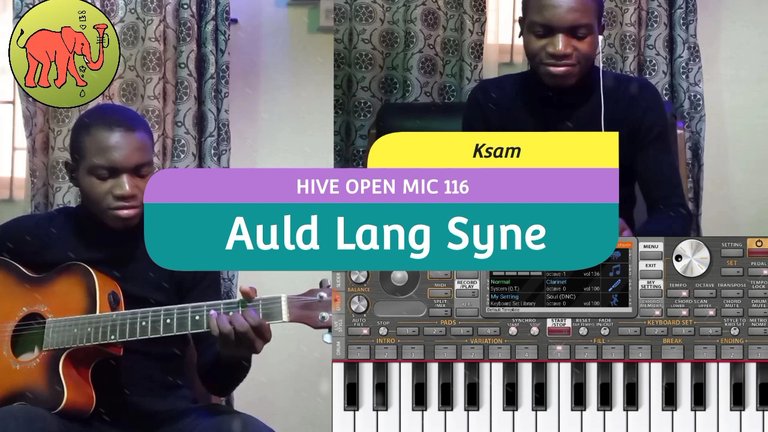 🎵 Music Lovers of Hive Open Mic community! 🎙

Hello Music Lovers on Hive, this is my entry for Hive Open Mic week 116. The theme of this week is "Trumpet" and this theme was chosen by @ovey10
Well, I am not surprised that he chose that theme. He is my friend and brother and I know him too well as a good Trumpeter. Hahaha, maybe that's why he chose the theme 😅 He is also a multi-talented musician and a creative person.

---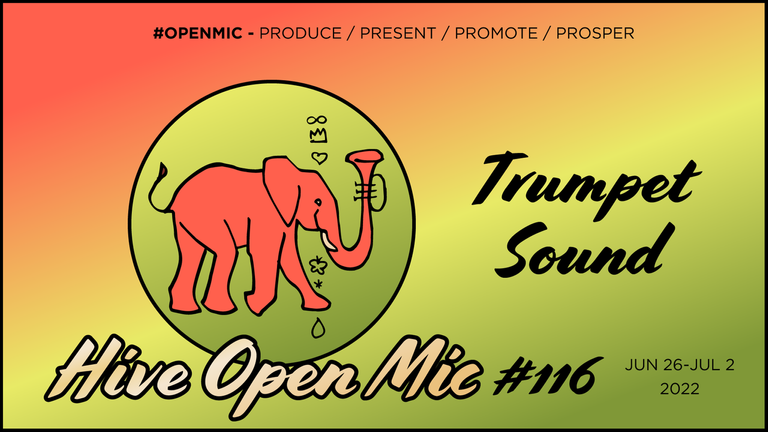 For this week, I'll be playing a Traditional piece by the Old Scottish people title "Auld Lang Syne" which means"Old Long Since" or "Old Times" in modern day English.
I've known this song for years, especially during my days of early beginning on the Keyboard. It's a calm and solemn song, one that you appreciate fully when my brother @onos-f plays the melody on the violin and I accompany on the grand piano (well, I hope we do this some day).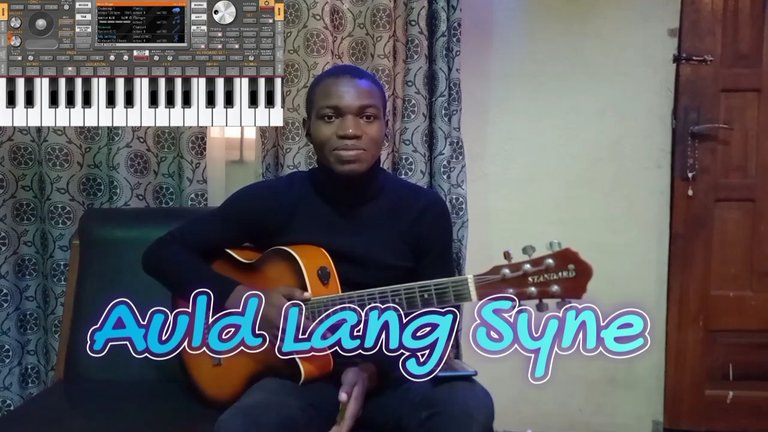 To flow in line with the theme of the week, I wanted to play the Trumpet 😜 with my Keyboard mobile application. The name of the Mobile application is ORG 2022 and it can be downloaded from Google Playstore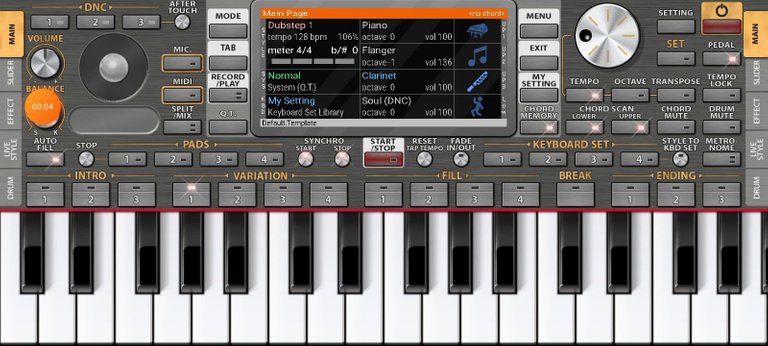 The Keyboard interface looks like YAMAHA PSR S-750 and it actually does wonders with its sound production and features.
There was no Trumpet sound available, except I buy the full version which is just $1, I wanted to make the purchase but it seems Master Card doesn't work for Google purchases and I don't have Visa or Verve cards. Hopefully, I'll do it soon.
That's by the way.
I used a Saxophone voice from the mobile keyboard to play the melody of the song, while I used my acoustic guitar to play the chords.
I hope you enjoy this piece

---
LYRICS OF AULD LANG SYNE
---
Should auld acquaintance be forgot
And never brought to mind?
Should auld acquaintance be forgot
And days of auld lang syne?
For auld lang syne, my dear
For auld lang syne
We'll tak a cup o' kindness yet
For days of auld lang syne
We twa hae run about the braes
And pu'd the gowans fine
But we've wander'd mony a weary fit
Sin days of auld lang syne
And we twa hae paidl'd I' the burn
Frae morning sun 'til dine
But seas between us braid hae roar'd
Sin days of auld lang syne
For auld lang syne, my dear
For auld lang syne
We'll tak a cup o' kindness yet
For days of auld lang syne
Lyrics from LyricFind

---
LET ME WALK YOU THROUGH MY EDITING PROCESS 😉
---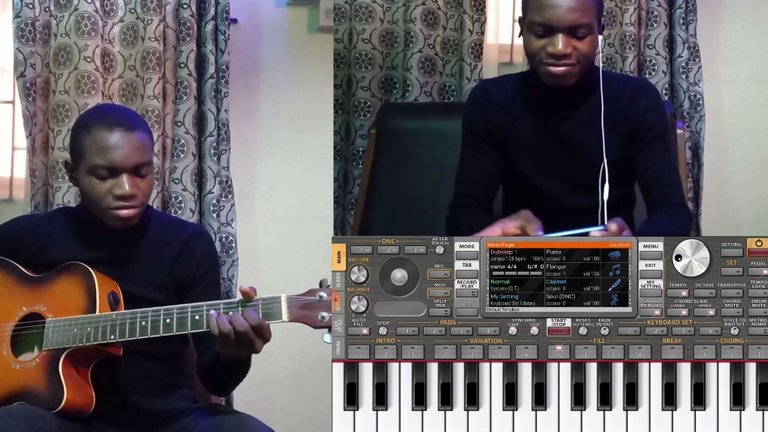 RECORDING DEVICES USED
XRecorder (for screen video) on a Samsung Galaxy A12 Mobile phone
Normal video recorder on a Samsung Galaxy A12 Mobile phone.
HP Laptop Probook
Oraimo airpod
EDITING SOFTWARE
Pro version of Powerdirector App on my Mobile phone
Adobe Premiere Pro 2020 Software on my PC
THE JOURNEY
The first mobile phone (mine) was what I used to play the keyboard. Also, I had switched on the XRecorder app for Screen video. The recorder captured all that happened on the phone and the audio also recorded my voice and the sound from the Sax.

The second mobile phone took the normal video recording of the introduction and main video. Remember, while this was going on, the XRecorder was recording what was going on in the phone (at the same time).

After I played the guitar chords, i transferred the video to my Laptop. Then, I played the video from my laptop (using my white headphone/ear piece) and I listened to it while recording the video of me playing the mobile keyboard. This was done this way so that all recordings would sync.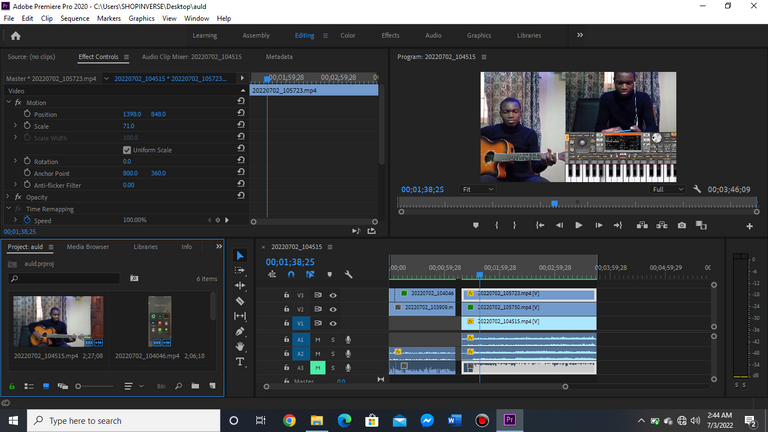 After that, I transferred all the recordings to my PC. I used the Adobe Premiere Pro 2020 Software to cut, sync and align all videos.
After this, I exported the video and transferred it to my Mobile phone.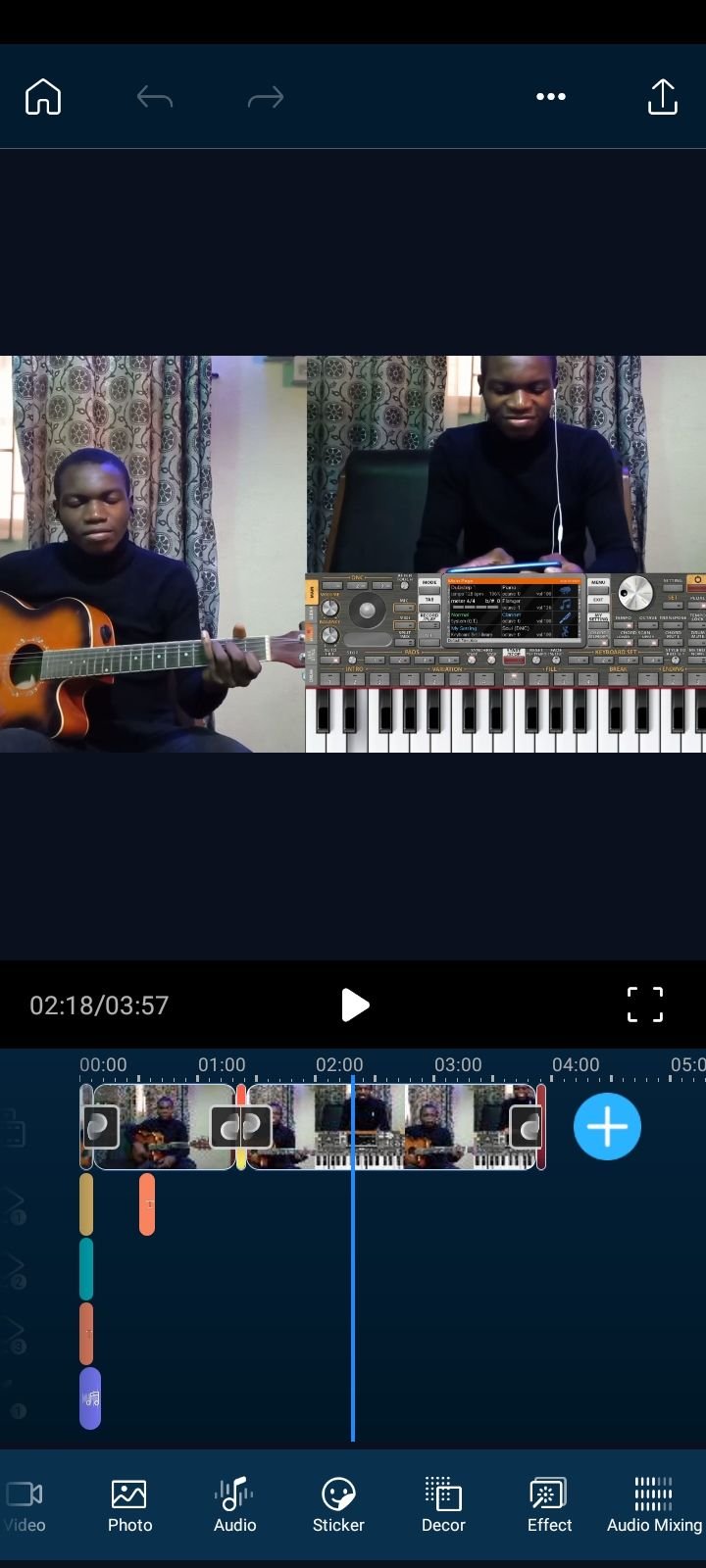 Then I used the Powerdirector Mobile Application to do the graphic work and other minor effect.
---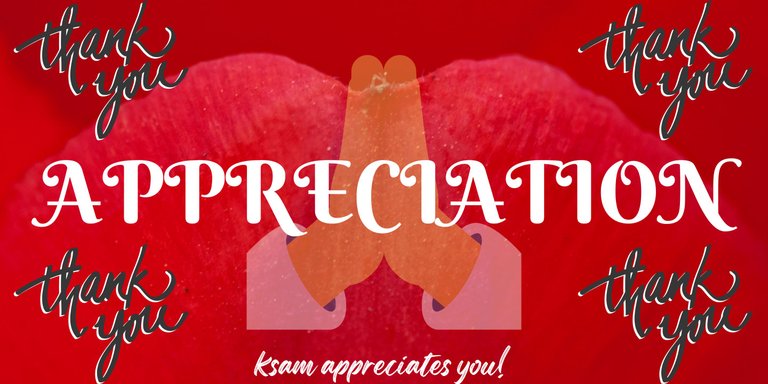 Once again, I can't forget to appreciate the wonderful Admins and moderators of this wonderful community for creating and managing this great platform. For hosting this weekly event and making sure it is always successful.
I also appreciate all my friends on Hive and musical friends on Hive. It is nice knowing you all and being friends with you all. I'm grateful for your wonderful comments on my post always.

---
I AM KSAM
---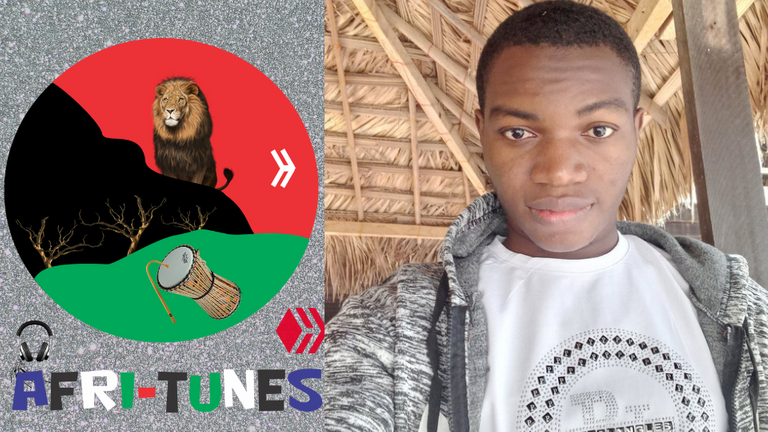 @ksam is a "uniquely creative" Hive lover who combines his musical, writing, linguistic, video and audio editing skills to promote creativity and ideas in the Hive Community. He is the founder of Afri-tunes alongside starstrings01 and obaro. Afri-tunes is a newly founded musical community on Hive that aims towards nourishing and enriching the Hive Musical Family (and the Hive Community at large) with African Tunes and Musical Genres. It is our sole aim to spread the love, the calmness, the smiles, the culture, the songs and the dance associated with African tunes.

Kindly click C/AFRI-TUNES visit our community on Hive. You can participate, support us or stay glued and watch out for amazing African songs on Hive 🕺💃


---
▶️ 3Speak
---
---