AS I KNEEL || Guitar and Recorder Creativity
---

🎵 Hello Music Lovers of Hive Music community! 🎙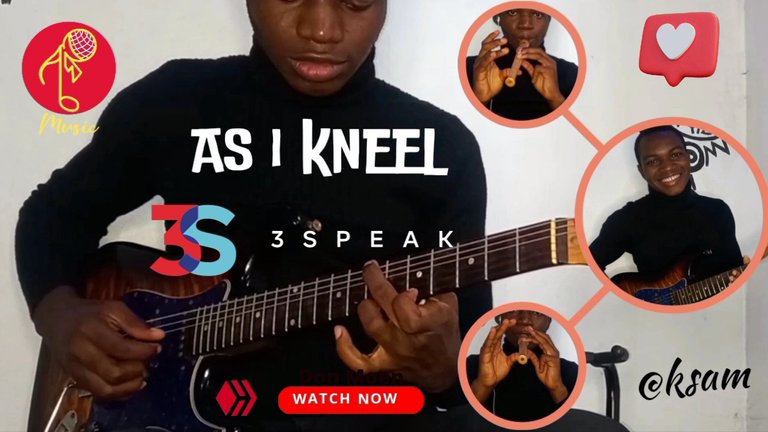 ---
Without anyone telling me, I think I've recorded little progress with regard to learning the recorder in a short period of time.
As a musical instrument that doesn't require amplification or speaker, I can easily practice the recorder without thinking about electricity. Also, since it isn't too loud like the Trumpet and Saxophone, I can practice it in doors without being bothered that my neighbours will be disturbed by its sound. However, I am careful to practice it at nights so that I don't disturb anyone. But, when there is no electricity and everyone's home generator goes on in the compound, I have no fear adding to the noise with the sound of my recorder... hahahaha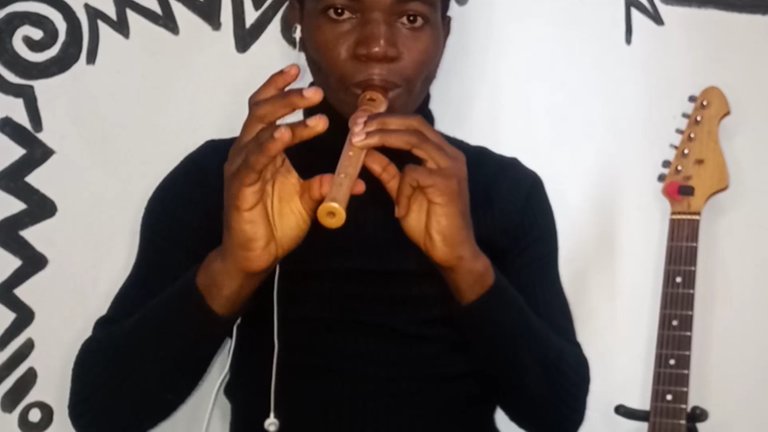 In a bid to take a higher step towards my practice of the recorder, I thought it necessary to do a wonderful combo with the guitar.
In my Cover of Cold Play by The Scientist which I posted yesterday as a musical entry for Hive Open Mic week 128, I played the recorder over the guitar just at the ending of the piece. But, this time around, I decided to play the melody of the whole song using the recorder.
I chose a cool and calm song which should bring out the beauty of the recorder and the song itself. The song is a Marian Song, a song about Mary (Mother of Jesus Christ), titled, "As I Kneel."
Well, as a form of clarification, we know that kneeling doesn't imply worship. Kneeling can be a form of respect... in fact, in the Yoruba Culture Kneeling or full Prostration always accompany Greeting an elder. It's an act of respect. Hence, in the same way, the "kneel", here, is also a sign of respect for the role she played in abiding by God's will, bringing forth & nurturing Jesus and staying with him till the end.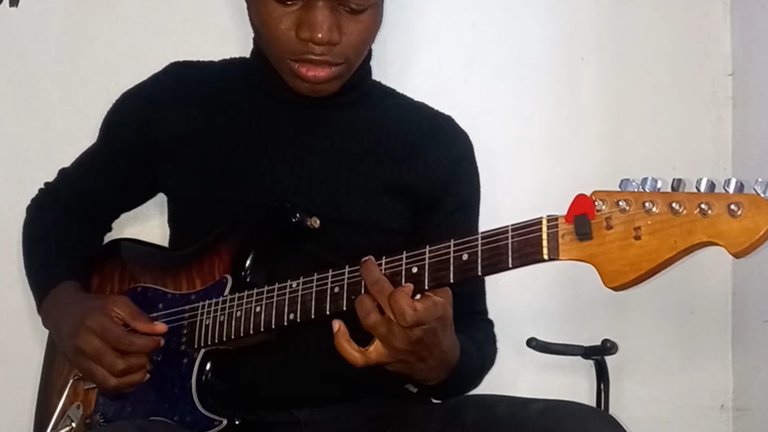 Before I forget, I'm still suffering from the Heartbreak my Ring Light caused me. It broke and now I just had to devise a creative means to manage for shooting my videos.... lol...
CAUTION ⚠️
DON'T LAUGH!!!!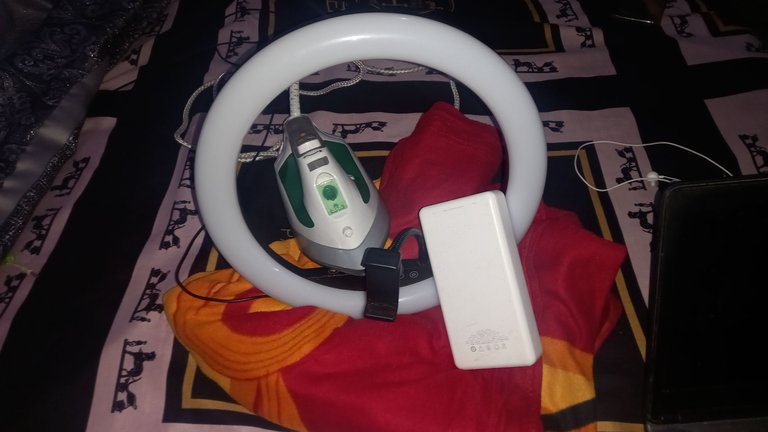 Why did you laugh? (Im in tears... sobs)
Well, the part Connecting the tripod stand with the ring light broke. At this point I don't even know who to give for repairs. I wish it is repairable.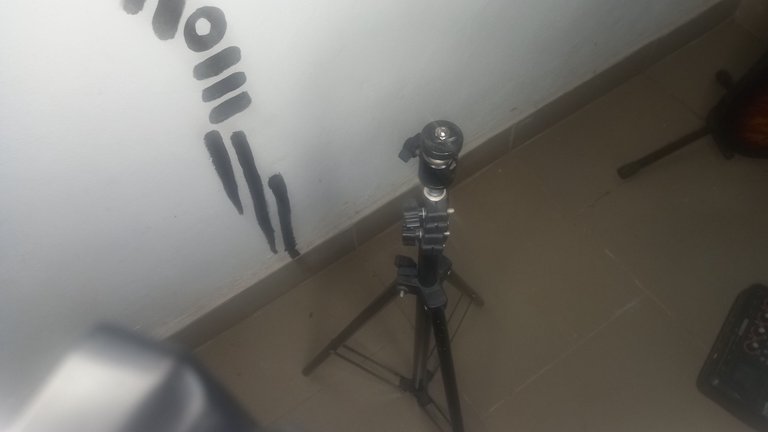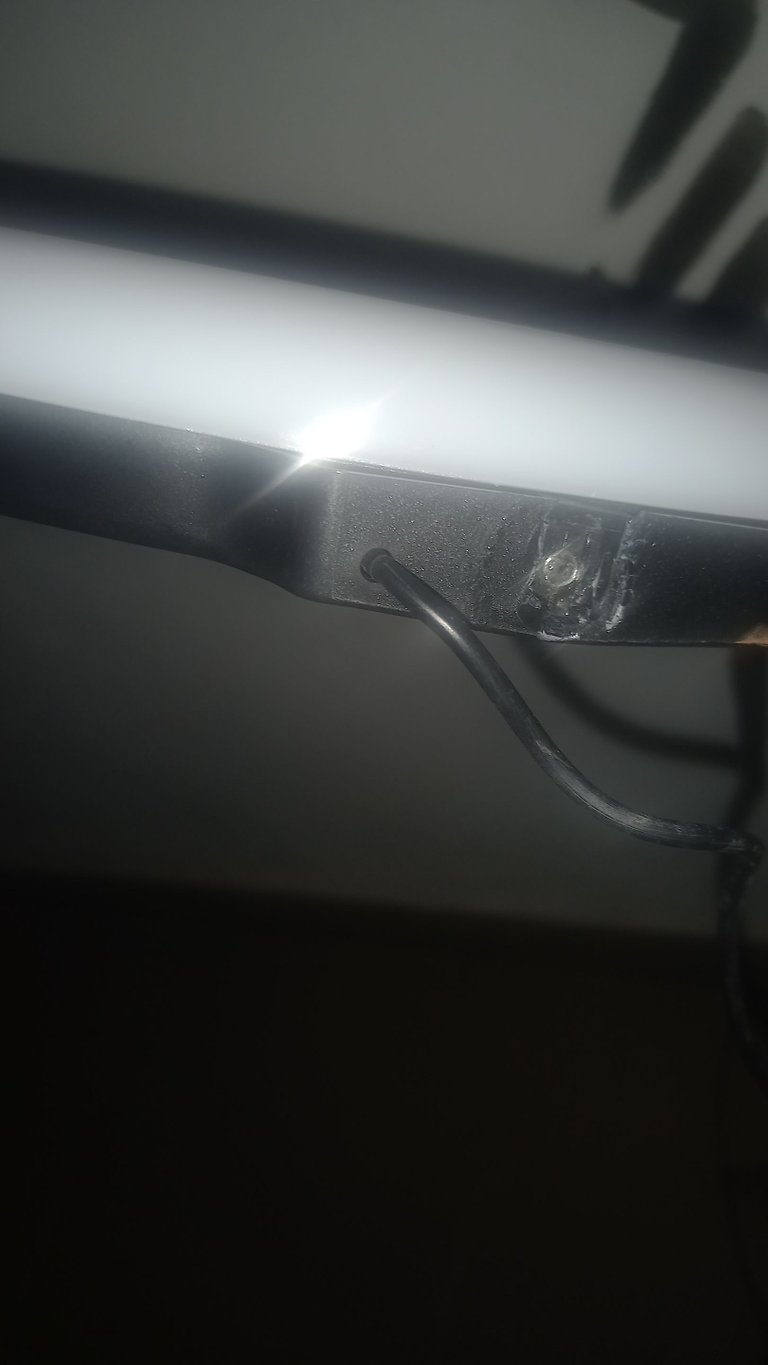 While I wait for ideas on how to repair the ring light, I just had to be creative. Since the ring light itself is the main part, I had to put it on top my bed and I looked around for things to support and wedge the ring light and the phone. So that when I place my phone, the ring light will still be in an upright position. So that's why you can see the pressing iron and 30,000MaH Power bank on it... hahaha

---
This cover is one I enjoyed the process and also gave a little of my best in the recording, editing and writing aspect of this post.
I hope you enjoy this piece.
---
Image designed using Canva Mobile Application and Powerdirector
Images shot using my Samsung Galaxy A12
Video recorded using my Samsung Galaxy A12
Video edited using Adobe Premiere Pro 2020 and Powerdirector Mobile App
Audio mixed using FL studio
---
I AM KSAM
---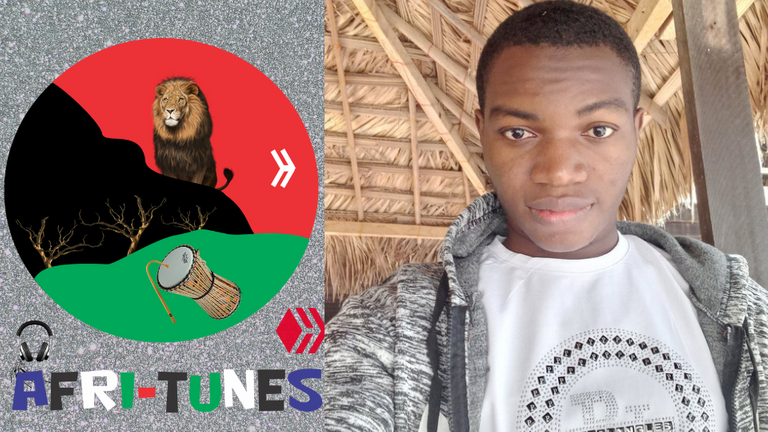 @ksam is a "uniquely creative" Hive lover who combines his musical, writing, linguistic, video and audio editing skills to promote creativity and ideas in the Hive Community. He is the founder of Afri-tunes alongside starstrings01 and obaro. Afri-tunes is a newly founded musical community on Hive that aims towards nourishing and enriching the Hive Musical Family (and the Hive Community at large) with African Tunes and Musical Genres. It is our sole aim to spread the love, the calmness, the smiles, the culture, the songs and the dance associated with African tunes.

Kindly click C/AFRI-TUNES visit our community on Hive. You can participate, support us or stay glued and watch out for amazing African songs on Hive 🕺💃
---
---
▶️ 3Speak
---
---