JESUS REMEMBER ME - RECORDER COVER
---

🎵 Hello Music Lovers of Hive Music community! 🎙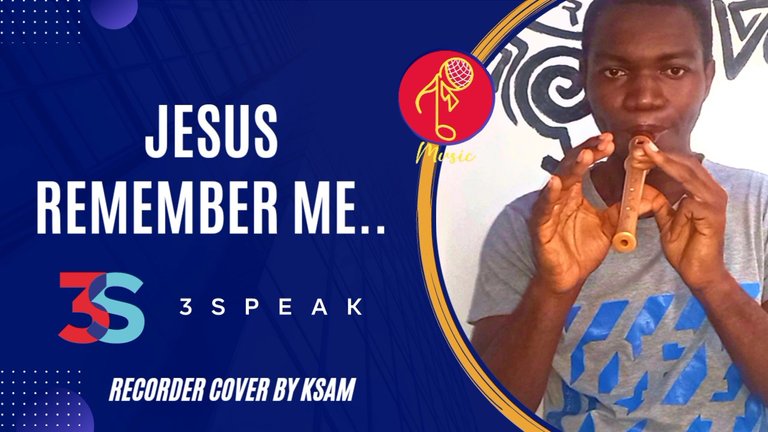 ---
I've been trying to practice some songs with my recorder. The recorder is a professional recorder but the "recordist" is only a learner (hahahaha).
I downloaded a Recorder Chart pdf online which shows me the finger placement for 2 Octaves from C - C¹ - C². With this finger chart, I can easily identify the Major scales of all 12 Keys, as well as to play some patterns with them and the pentatonic scale as well. However, I don't intend to rush things, let me take things slowly.
The truth about music is that music is one and the same... before you begin to counter my claim I mean music theory. Yes, music theory is one and the same. And music theory would equip you with the fundamentals and basic showing you that MUSIC IS ONE AND THE SAME. hahahaha I am back to the same statement. You are free to burn me at the stake if you think I'm wrong (lol).
Why did I mention this?
If you understand music theory, it will be easy for you to play multiple musical instruments, if you wish. All you need to do is to learn the anatomy of the instrument, the unique blowing pattern, fingerings techniques and other unique techniques it has. Then apply your knowledge of music to it... that's all. With practice and consistency, you will improve.
Well it is also important to have the instrument close-by, that will surely guarantee progress. I've tried learning multiple instruments like violin, side flute and many more, but since I neither have it nor have easy access to where I can practice, I've recorded little or no progress at all.
---
The major issues I have with wind instruments are breathe control and sustainability. Maybe it's health related (probably), but it really affects my Saxophone tone and now the recorder. I hope I get better at it. Maybe if I had my saxophone ill have more time to improve on the obvious weakness. Probably I'll try to use the recorder to work on it.
---
In this piece, I played a Christian song with the Recorder. A song titled, JESUS, REMEMBER ME. It is a song with only one sentence which is repeated in different melodies. The sentence is: "Jesus, remember me when you come into your kingdom." It is a sentence or expression that was made by the criminal who was crucified by Jesus' right hand; asking Jesus to remember him when he gets into his Kingdom. The same can be said of us, as we hope and work to also enter into the Kingdom of Heaven.
If you care to know, this is my third attempt at playing on this Key (Key G) with the Recorder, and I got the recorder as a gift on Saturday and started relearning. So pardon me for my mistakes.
I hope you enjoy this piece.

---
☆ LYRICS OF JESUS, REMEMBER ME
---
Jesus, remember me when you come into your kingdom
Jesus, remember me when you come into your kingdom
---
I AM KSAM
---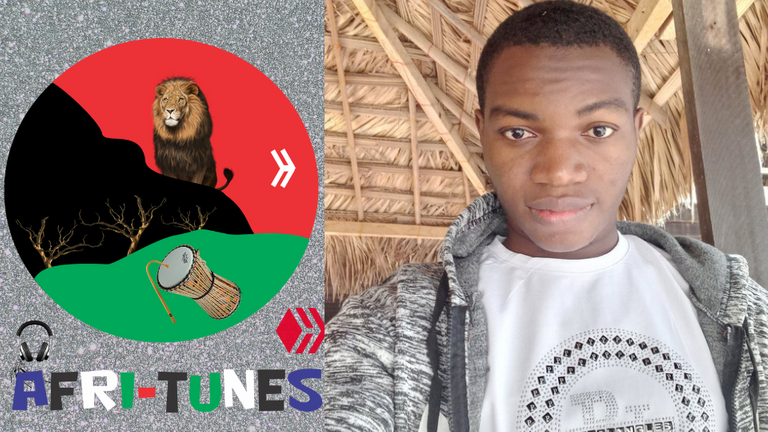 @ksam is a "uniquely creative" Hive lover who combines his musical, writing, linguistic, video and audio editing skills to promote creativity and ideas in the Hive Community. He is the founder of Afri-tunes alongside starstrings01 and obaro. Afri-tunes is a newly founded musical community on Hive that aims towards nourishing and enriching the Hive Musical Family (and the Hive Community at large) with African Tunes and Musical Genres. It is our sole aim to spread the love, the calmness, the smiles, the culture, the songs and the dance associated with African tunes.

Kindly click C/AFRI-TUNES visit our community on Hive. You can participate, support us or stay glued and watch out for amazing African songs on Hive 🕺💃
---
---
▶️ 3Speak
---
---