PUKUMUNDO #26 | CAN'T HELP FALLING IN LOVE (Rock Version)
---


🎵 Hola mi comunidad Pukumundo🎙
Property of Pukumundo Community
---
Hello my Pukumundo Family this is Pukumundo week twenty-six with the theme of La Voz Cantate.
Hola mi Familia Pukumundo esta es la semana veintiseis de Pukumundo con el tema de La Voz Cantate.
---
For this week, I decided to bring in something different. As @obaro noted jokingly, I have been presenting only Gospel songs for about 2 weeks in the different music communities on Hive (Music community, Hive Open Mic, Afritunes and my last entry on Pukumundo was also a Gospel music). @obaro advised me to go and establish a Church... hahahahahaha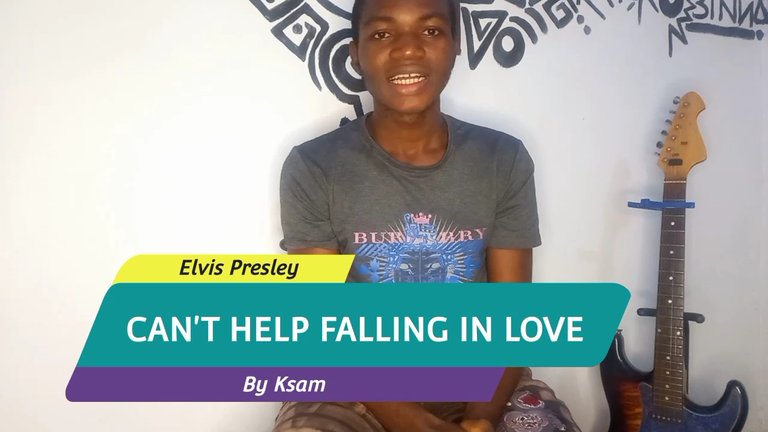 Well!
Today I'll be doing something different. I will be presenting a love/Romantic Song by Elvis Presley titled "Can't Help Falling in Love."
This song, to me, is a true definition of a Romantic Song grade A. It is a song that harnesses the true spirit of Romance and Love in its delivery. It's calm and serene nature can prompt someone to find the love of his or her life to avoid intimidation... hahahaha
The words of its lyrics are so intentional that they can spur one to embark on the journey of love, albeit it prepares you for the journey so that you don't be like the fools that rush in.
However, sometimes love can be blind, especially when "I can't help falling in love with you." 🤩
I hope you enjoy this piece 🥰
¡Bueno!

Hoy voy a hacer algo diferente. Estaré presentando una Canción de Amor/Romántica de Elvis Presley titulada "Can't Help Falling in Love".

Esta canción, para mí, es una verdadera definición de una canción romántica de grado A. Es una canción que aprovecha el verdadero espíritu del romance y el amor en su entrega. Su naturaleza tranquila y serena puede incitar a alguien a encontrar el amor de su vida para evitar la intimidación... jajaja

Las palabras de su letra son tan intencionadas que pueden incitar a uno a embarcarse en el viaje del amor, aunque te prepara para el viaje para que no seas como los tontos que se precipitan.

Sin embargo, a veces el amor puede ser ciego, sobre todo cuando "no puedo evitar enamorarme de ti". 🤩

Espero que disfruten de esta pieza 🥰.
---
LYRICS OF CAN'T HELP FALLING IN LOVE
---
Nathaniel Bassey ministering at The Liberty Church London
Wise men say
Only fools rush in
But I can't help falling in love with you
Shall I stay?
Would it be a sin
If I can't help falling in love with you?
Like a river flows
Surely to the sea
Darling, so it goes
Some things are meant to be
Take my hand
Take my whole life, too
For I can't help falling in love with you
Lyrics from LyricFind
---
This is the original version of the song
---
I love this second version; the band played through various Genres and displayed wonderful skills 👏
---
I love this funny Rock version 😅😅😅
---
Other images not referenced are mine, created via PowerDirector
Translation via Deepl Traductor
---
Big shout out to @nahupuku @orimusic and all my very good friends in the Pukumundo Community.
Let's Rock on 🤘
---

---
I AM KSAM
---
---
---
▶️ 3Speak
---
---