HIVE OPEN MIC 128 | COLDPLAY BY THE SCIENTIST
---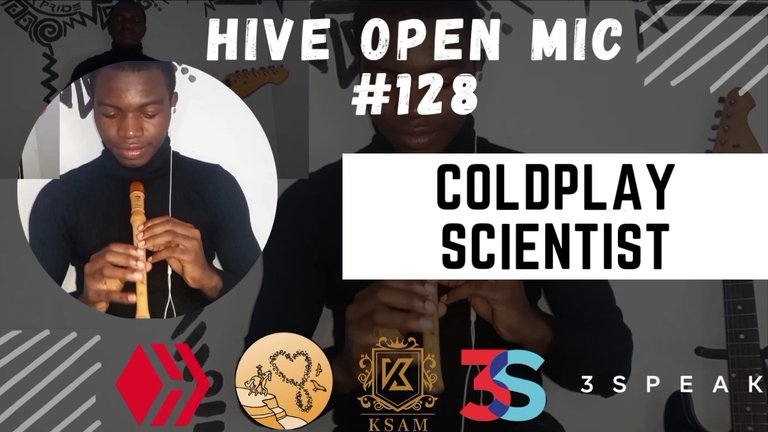 🎵 Music Lovers of Hive Open Mic community! 🎙

Hello my Hive Open Mic Family and Community. You are welcome to Hive Open Mic week One hundred and twenty-eight. The Theme of this week is "Desamor" whuch means "Heartbreak" in English, chosen by @yosoyla72
Hola mi familia y comunidad de Hive Open Mic. Son bienvenidos a la semana ciento veintiocho de Hive Open Mic. El tema de esta semana es "Desamor", elegido por @yosoyla72

---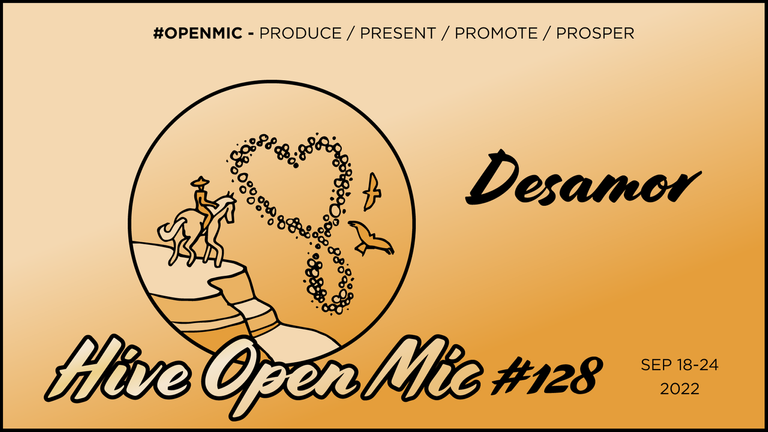 In the past week till now, I haven't really been the best of myself; I've been a bit off. You know that feeling that you know something is wrong but you don't know the root or the cause. I think that is it.
If I knew the reason, then I will be able to find possible solutions to help me get better.
To add to this unexplainable feeling, my Ring Light decided to disappoint me in a special way. It broke in such a way that I don't even know what to do or who to give for repairs. The light is still functioning, but the ring light cannot be fixed on the Tripod Stand again.
En la última semana hasta ahora, no he sido realmente el mejor de mí mismo; he estado un poco apagado. Conoces esa sensación de que sabes que algo va mal pero no conoces la raíz o la causa. Creo que es eso.

Si supiera la razón, entonces podría encontrar posibles soluciones para ayudarme a mejorar.

Para añadir a esta sensación inexplicable, mi Ring Light decidió decepcionarme de una manera especial. Se rompió de tal manera que no sé ni qué hacer ni a quién acudir para que la reparen. La luz sigue funcionando, pero la luz anular no puede volver a fijarse en el soporte del trípode.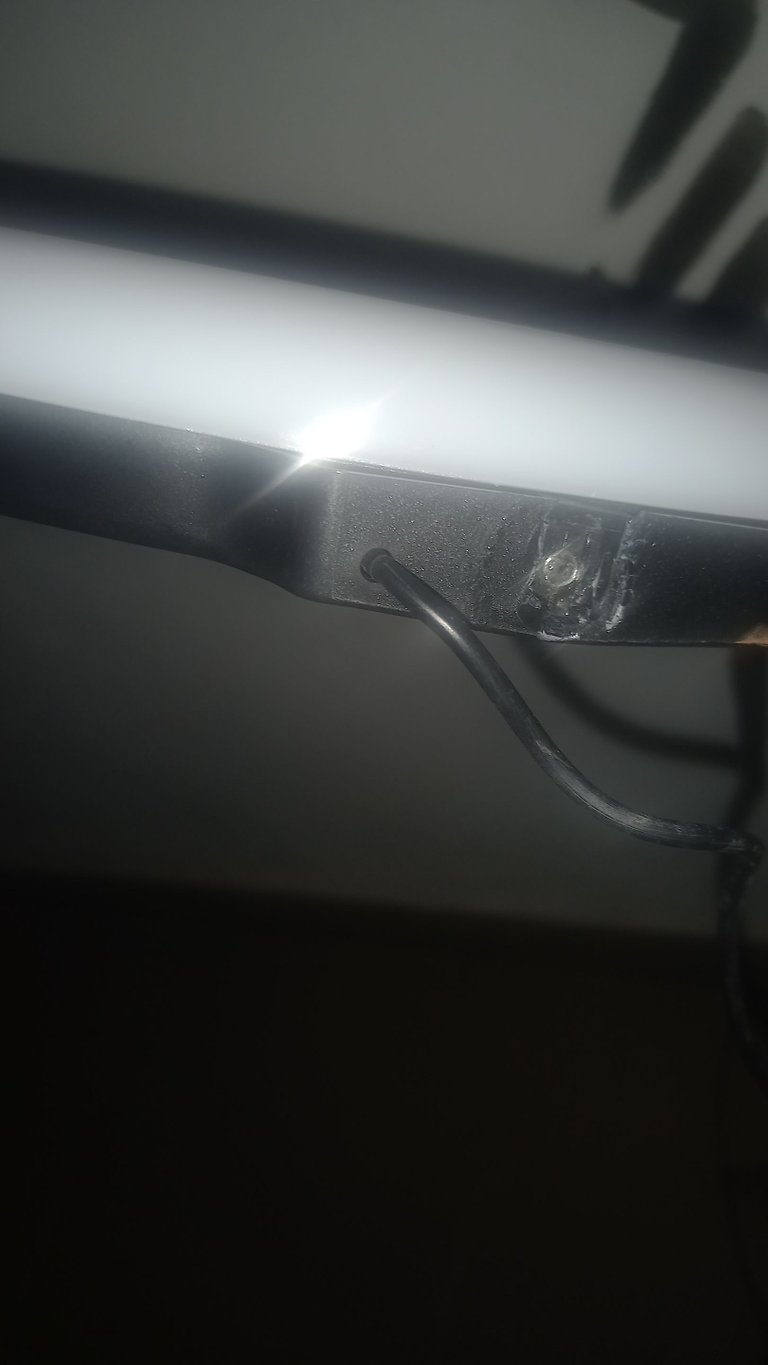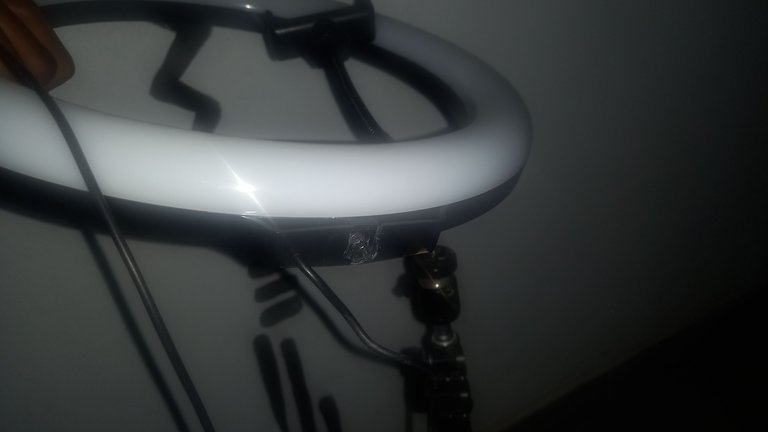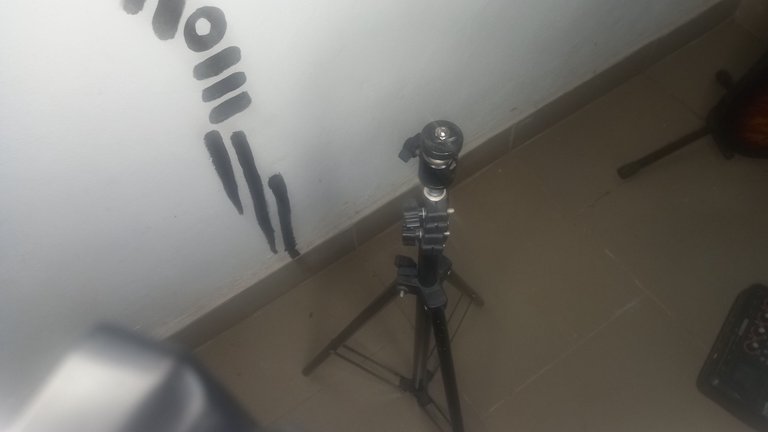 ---
In the midst of this crisis, I have to choose a "Heartbreak" song. Oh shit everything keeps adding up. And by the way, I also repaired my electric guitar the past week. Mhen! What a week! I hope this week will be better.
In line with the theme of Heartbreak, I decided to choose a song that speaks about parting away in relationship (heart break). A song by The Scientist titled, Cold Play.
One thing that amazes me with this song is the creative video. If you watch the video the first time, you will be really confused at the beginning, but when you get to the end of the video, you'll get a clearer picture.
The video is like a rewind such that the characters move in a reverse way till they get to the beginning of the story line, which is at the end of the video. Hence, you need to watch it all to understand better and get the clearer picture.
---
I think this my unexplainable feeling also affected the way I played the guitar. I was not just the best of myself, in fact, I wasn't myself. However, at least, the Recorder made me smile a little. I am happy with the improvement I've made in just few days, and I believe @onos-f will be proud as well.
NB: The part with the recorder comes up at 3:35.
I hope you enjoy this piece.
---
En medio de esta crisis, tengo que elegir una canción "Heartbreak". Oh shit todo sigue sumando. Y por cierto, también reparé mi guitarra eléctrica la semana pasada. ¡Mhen! ¡Qué semana! Espero que esta semana sea mejor.

En línea con el tema de Heartbreak, decidí elegir una canción que habla de la separación en la relación (ruptura del corazón). Una canción de The Scientist titulada, Cold Play.

Una cosa que me sorprende de esta canción es el creativo vídeo. Si ves el vídeo la primera vez, estarás realmente confundido al principio, pero cuando llegues al final del vídeo, te harás una idea más clara.

El vídeo es como un rebobinado en el que los personajes se mueven en sentido inverso hasta llegar al principio de la historia, que está al final del vídeo. Por lo tanto, tienes que verlo todo para entender mejor y obtener una imagen más clara.

---

Creo que este mi inexplicable sentimiento también afectó a mi forma de tocar la guitarra. No era lo mejor de mí mismo, de hecho, no era yo mismo. Sin embargo, al menos, la grabadora me hizo sonreír un poco. Estoy contento con la mejora que he hecho en pocos días, y creo que @onos-f también estará orgulloso.

NB: La parte con la flauta dulce aparece a las 3:35.

Espero que disfrutéis de esta pieza.
---

---
LYRICS
---
Come up to meet you, tell you I'm sorry
You don't know how lovely you are
I had to find you
Tell you I need you
Tell you I set you apart
Tell me your secrets
And ask me your questions
Oh, let's go back to the start
Running in circles
Coming up tails
Heads on a science apart
Nobody said it was easy
It's such a shame for us to part
Nobody said it was easy
No one ever said it would be this hard
Oh, take me back to the start
Lyrics from Azlyrics.com
---
You can see the complete lyrics in the video below

---
Hive Open Mic Week 128 Banner, a property of Hive Open Mic Community.
Other images created by me using Canva and from my Samsung Galaxy A12 Camera
Translation via Deepl Traductor

---
I AM KSAM
---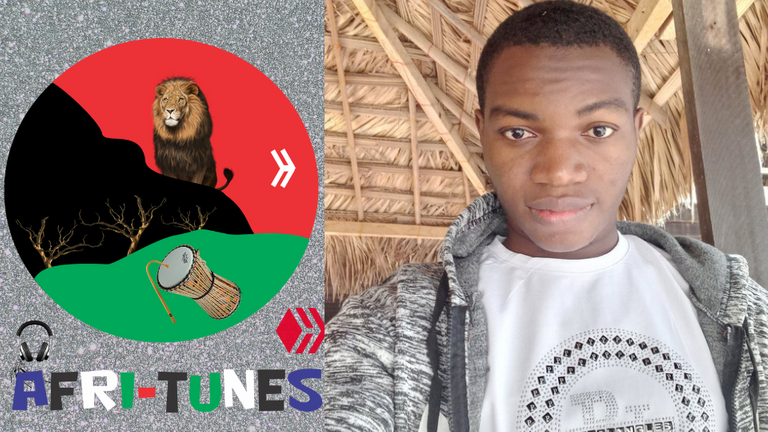 @ksam is a "uniquely creative" Hive lover who combines his musical, writing, linguistic, video and audio editing skills to promote creativity and ideas in the Hive Community. He is the founder of Afri-tunes alongside starstrings01 and obaro. Afri-tunes is a newly founded musical community on Hive that aims towards nourishing and enriching the Hive Musical Family (and the Hive Community at large) with African Tunes and Musical Genres. It is our sole aim to spread the love, the calmness, the smiles, the culture, the songs and the dance associated with African tunes.

Kindly click C/AFRI-TUNES visit our community on Hive. You can participate, support us or stay glued and watch out for amazing African songs on Hive 🕺💃

---
▶️ 3Speak
---
---