Monomad: Crickets are busy black caterpillars with thick hair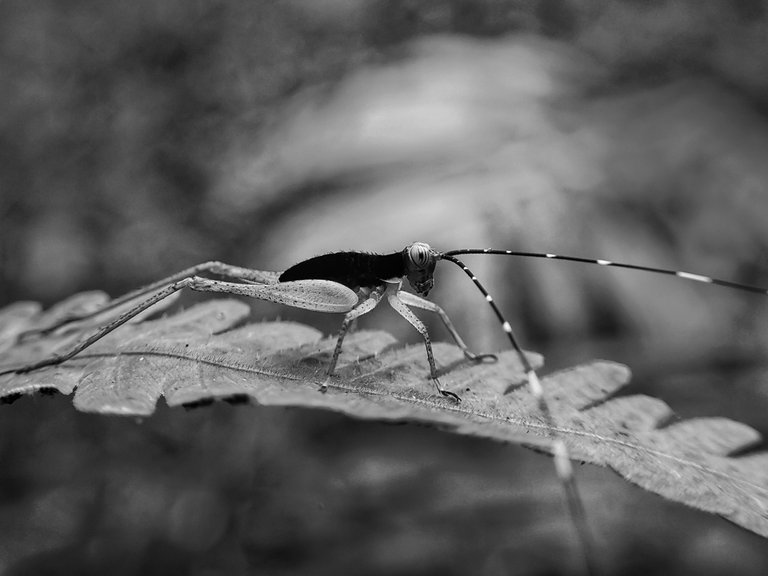 This is my entry for the daily #monomad challenge.
We can see anything if we want to take the time to hunt in the forest. We also know all the behavior of insects and the uniqueness of insects, how they adapt to their environment.
Those who like to jump, these are insects called crickets. I see they are not tired, jumping and always jumping, if you are impatient in taking pictures of them then you will not be able to find the photos.This is the most spectacular horned busy insect.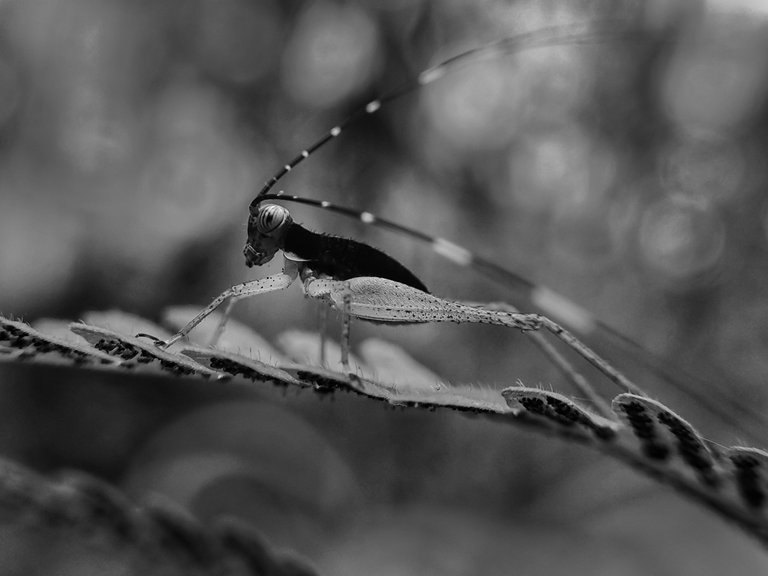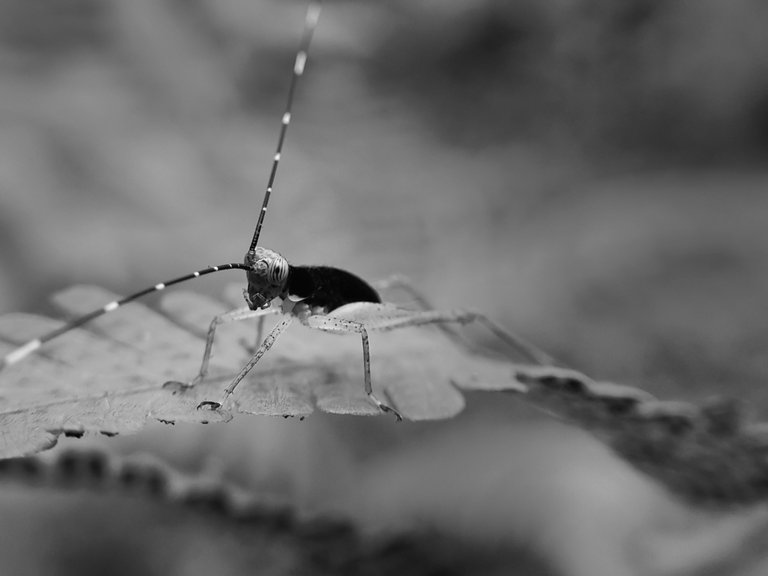 This thick fur is also very busy hanging on a stalk of grass, occasionally devouring the green leaves around it and continuing to walk again to look for fresh shoots.
Here are some photos of insects that I can show this time, enjoy!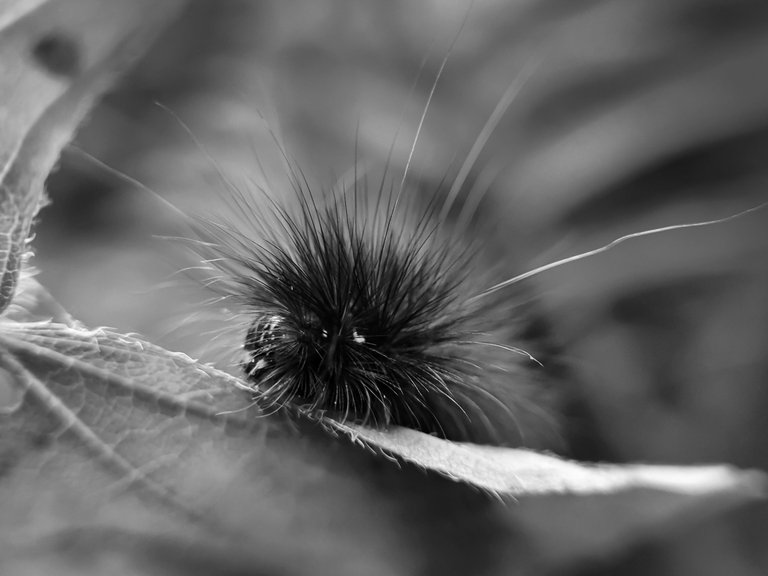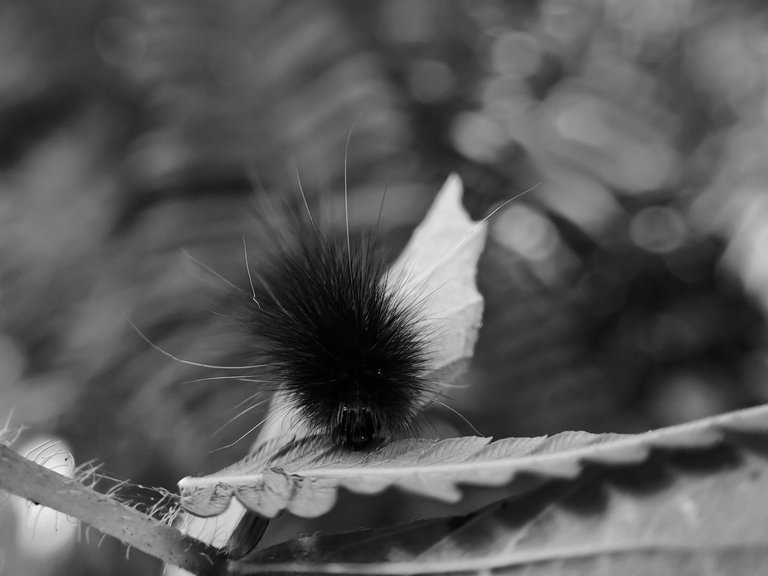 | Camera | Oppo Reno6 + Macro Lens |
| --- | --- |
| Category | Black & White Photography |
| Location | Aceh, Indonesia |
---
---