Visiting The Vietnamese Bamboo Conservation Garden
Hi guys! How are your weekend?
After a few days of rain in Da Nang, today it is sunny and beautiful so I decided to take a walk around Da Nang with my girlfriend. We walked along the coast, then we turned onto a Thuan Phuoc bridge - one of the most famous bridges in Da Nang city. After walking for a while, we discovered there was another path leading up the mountain, so we decided to give it a try.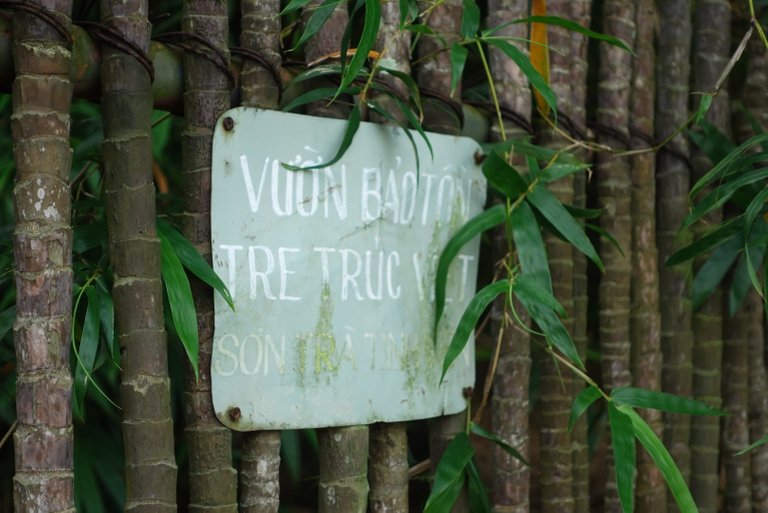 We went in the afternoon, the sunset also began to fall, the road we walked became extremely beautiful, the higher you go, you can see the city below looks extremely small, the sun shining down on the sea looked extremely sparkling. It took us about 10 minutes to run from the bottom of the mountain to this place. It's on the right hand side, if you don't pay close attention, I believe you'll pass it, because it's covered in rows of green bamboo in front. Because I took pictures while driving, the pictures are not as beautiful compared to watching this sunset directly.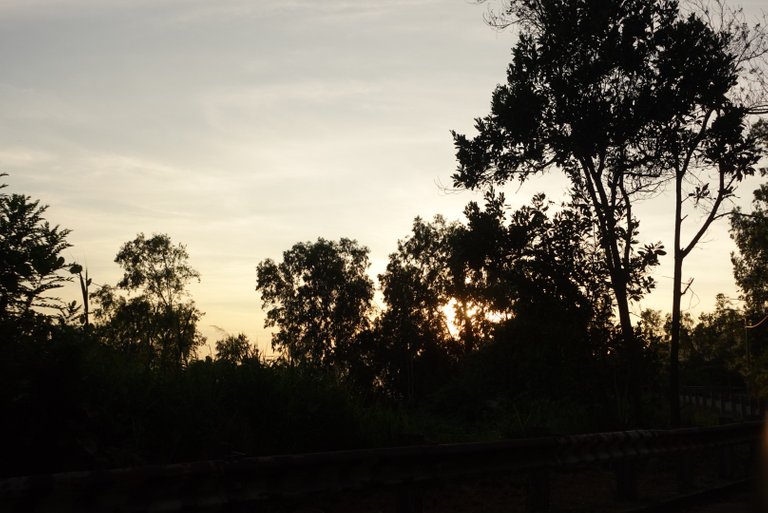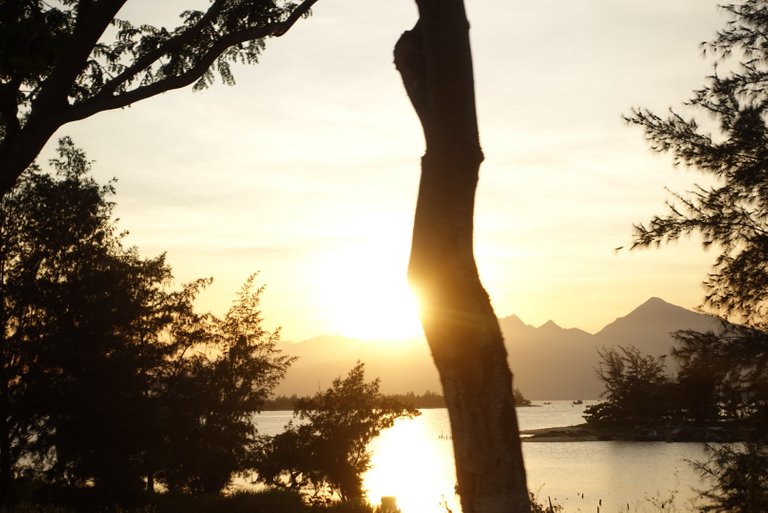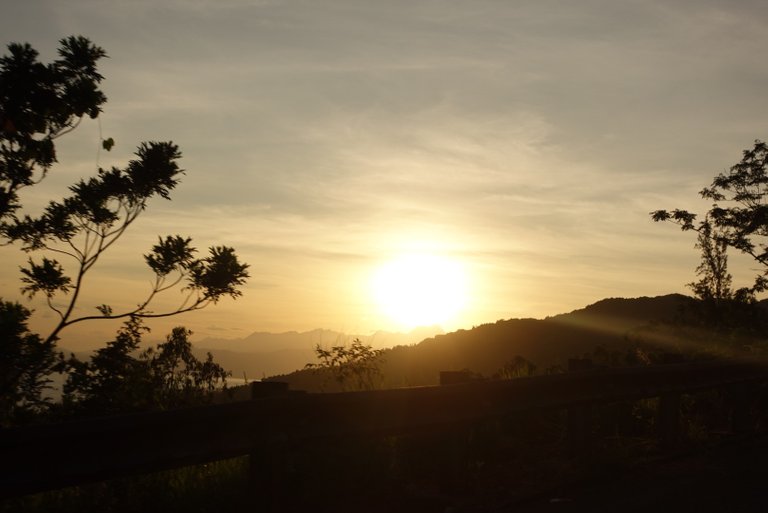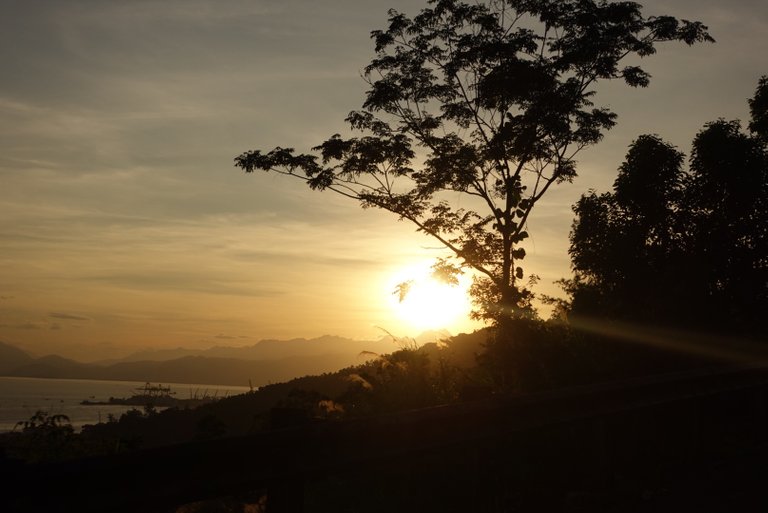 This place is about 8 km from the center of Da Nang city, it is located under the Son Tra peninsula, in Tho Quang ward, Son Tra district. Outside is hung a small board on the fence with the name of this place, "Vietnam Bamboo Conservation Garden", it means "The Vietnamese Bamboo Conservation Garden". It is covered with a few bamboo branches at the top, so if you want to come here, look carefully to avoid going wrong. This place is quite little known, I think because this place is quite far from the city center, and this place mainly only has activities to visit bamboo species, in addition, there are no other activities or services. Therefore, it does not attract young people as much as other locations.
Before taking a walk around the garden, you must park your motorbike outside the gate and walk in. Along the two sides of the road are rows of straight and beautiful bamboo. There is a lot of bamboo on two sides, the foliage forms an arc over the top, so it is very cool here when it is sunny.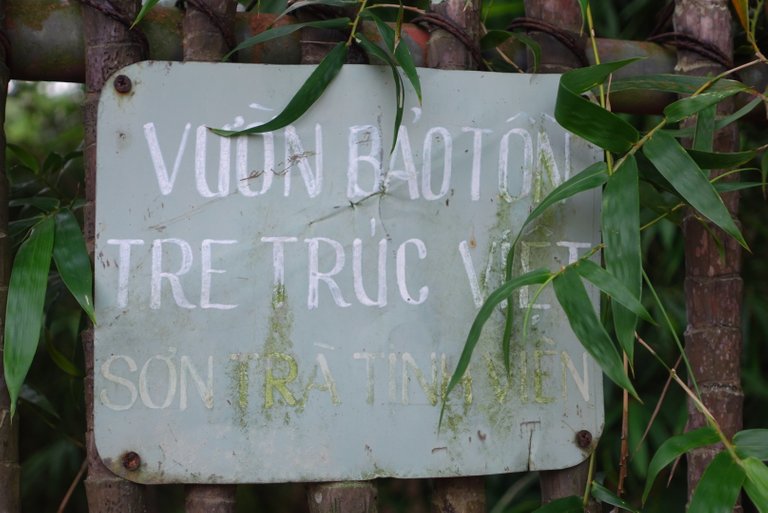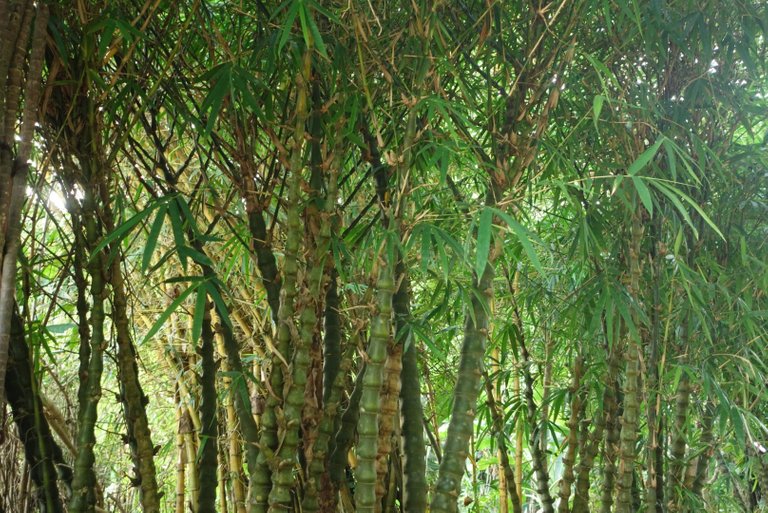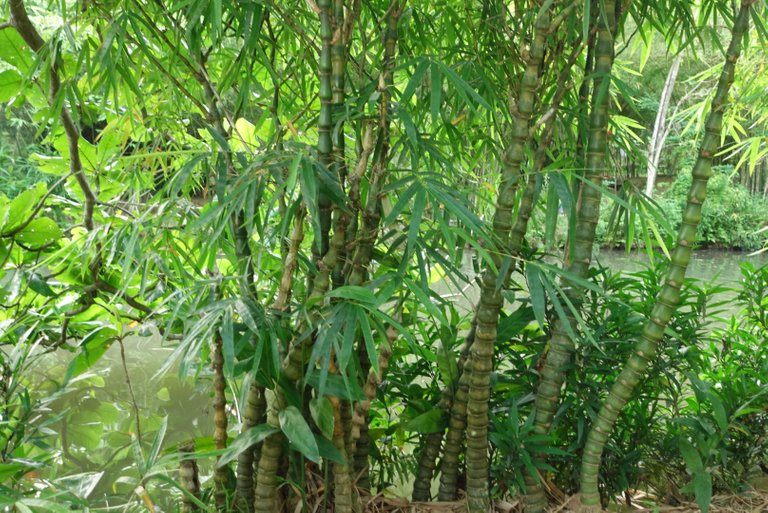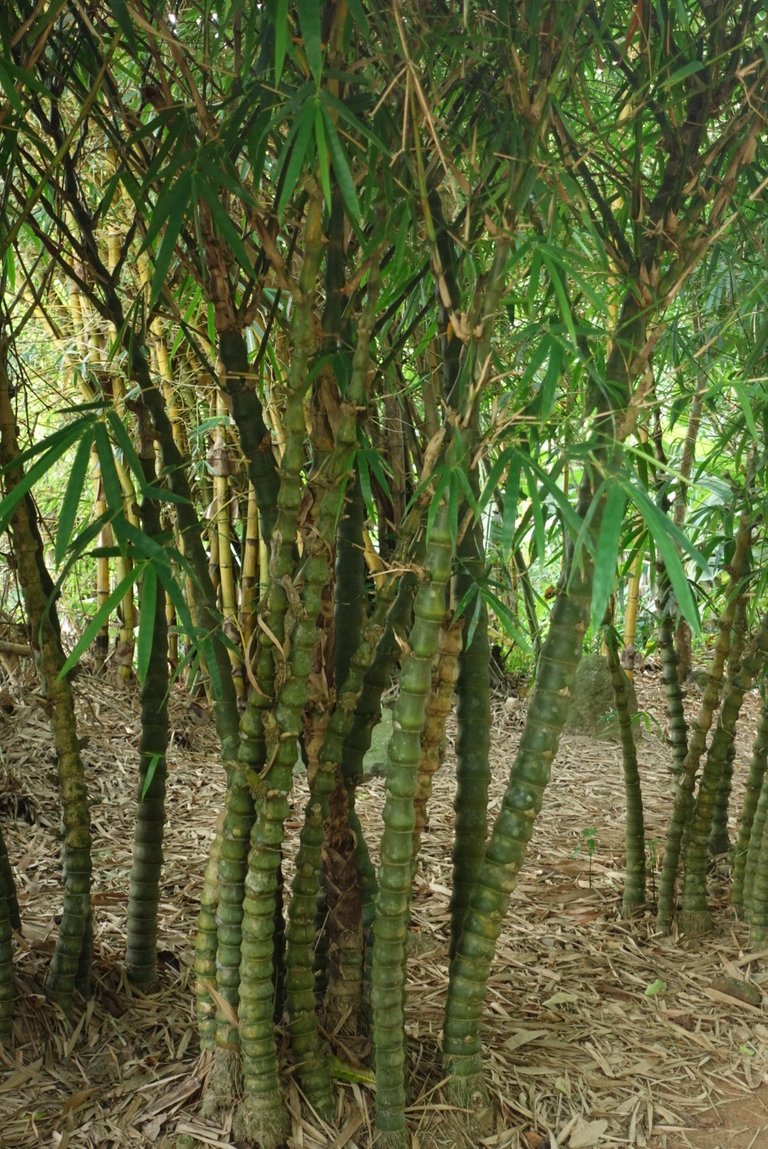 Going about 100m you can see a large lake located in the center of this reserve, around the lake are also planted with many different types of trees. Many branches of tree branches down in the shadow of the lake look very attractive.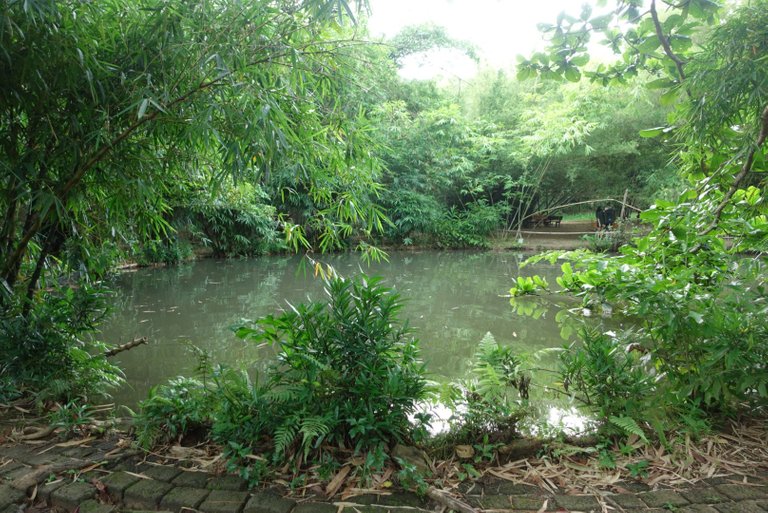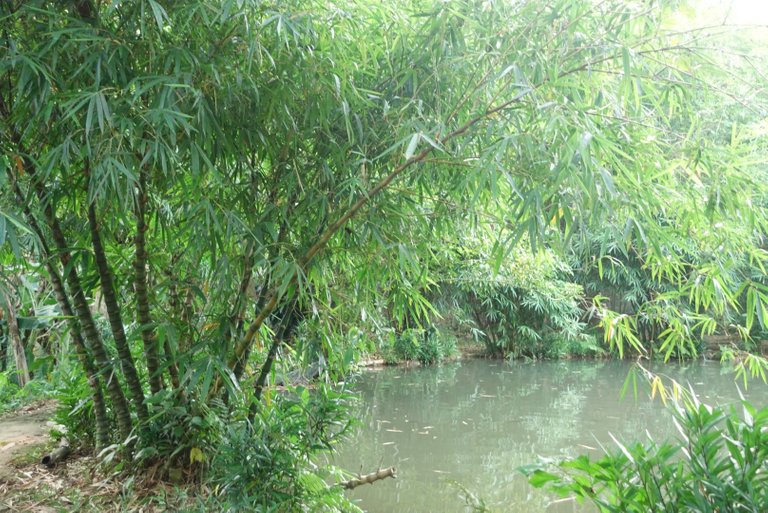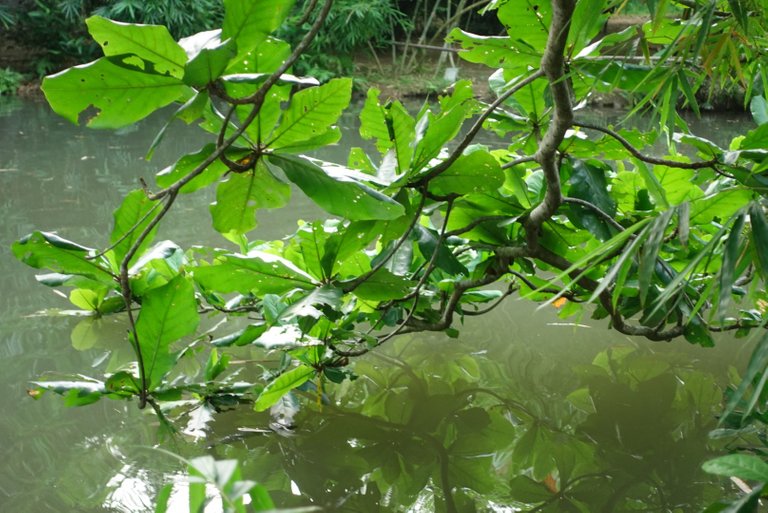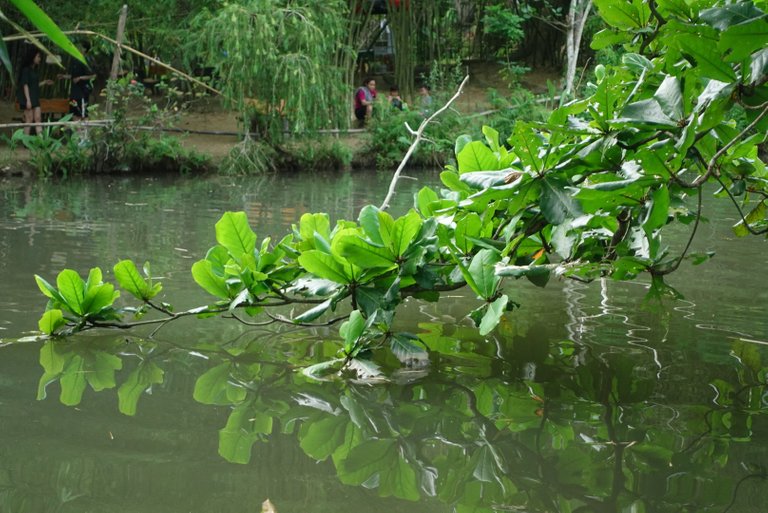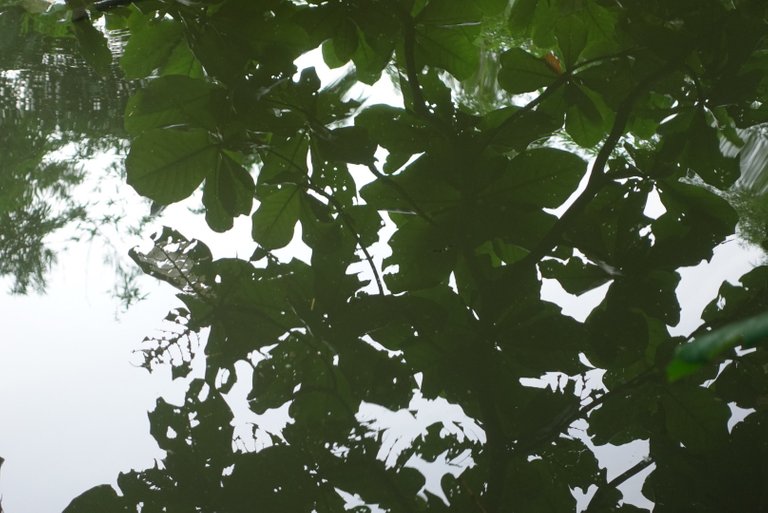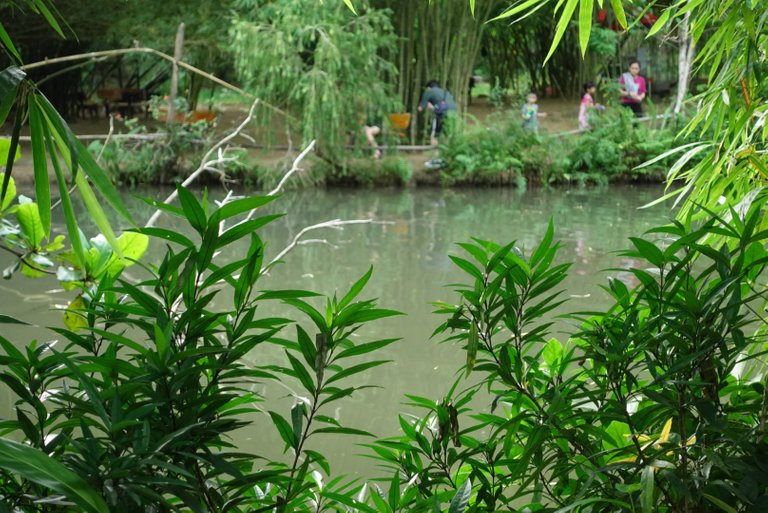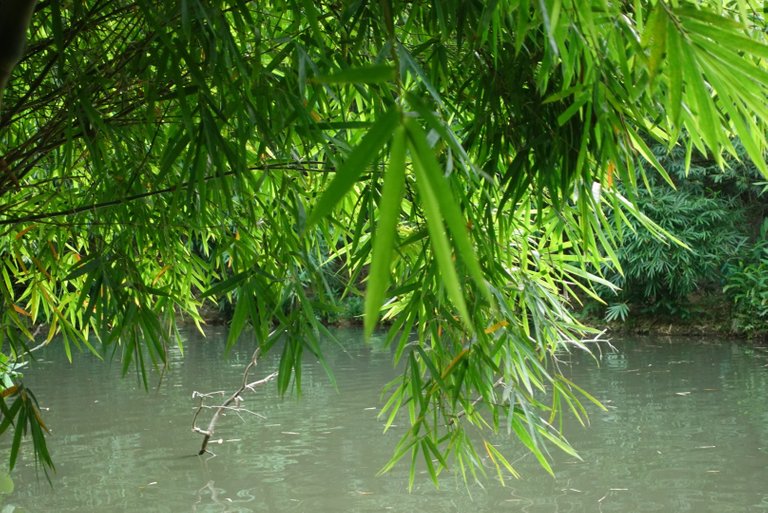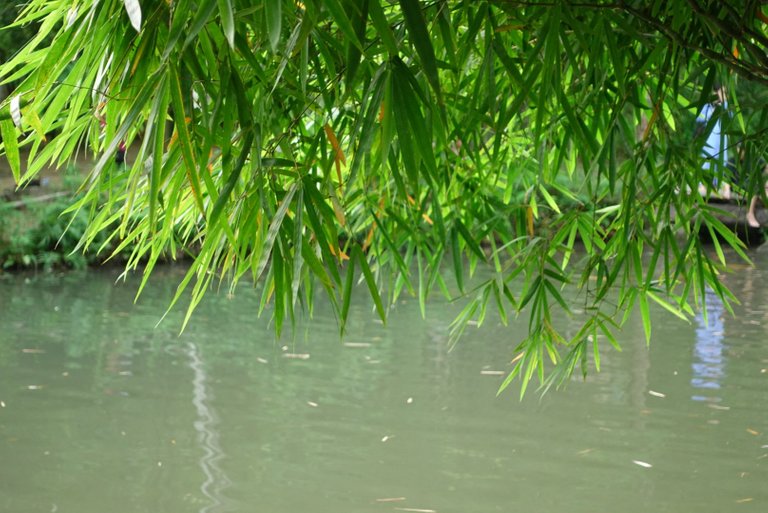 As you can see, there are many different types of bamboo grown here, each with a different shape and grown in different areas. You can see a few species in the images below. The bamboo species here are collected from many parts of Vietnam, creating an extremely impressive landscape, imbued with the culture of Vietnam.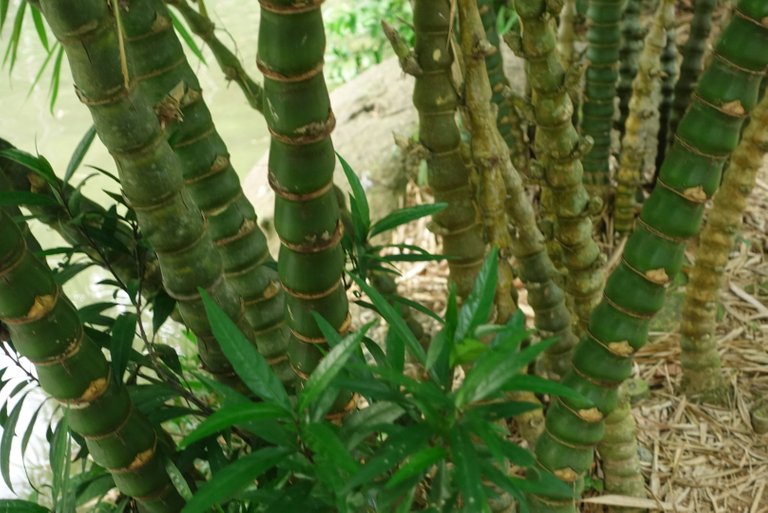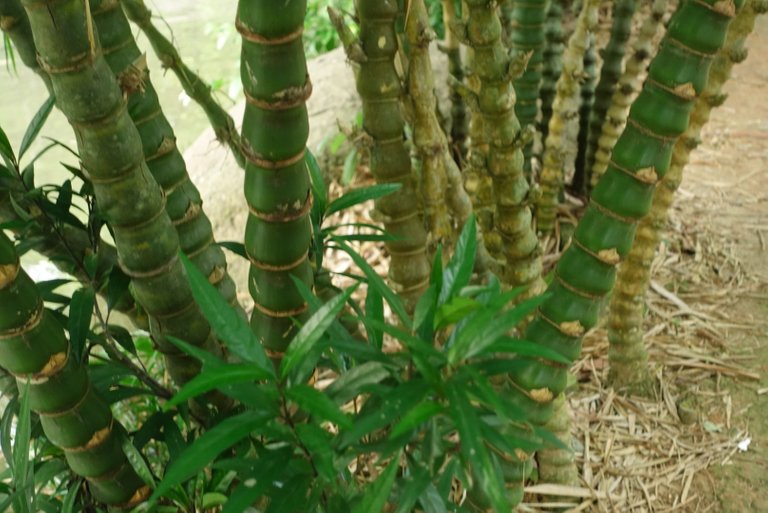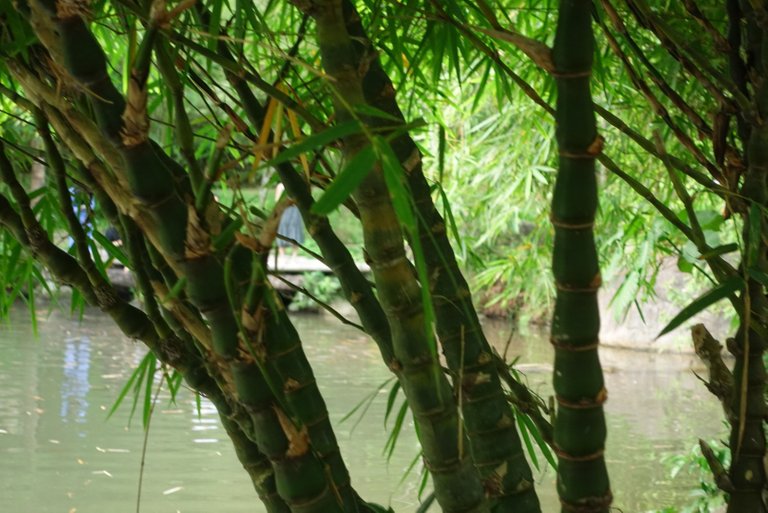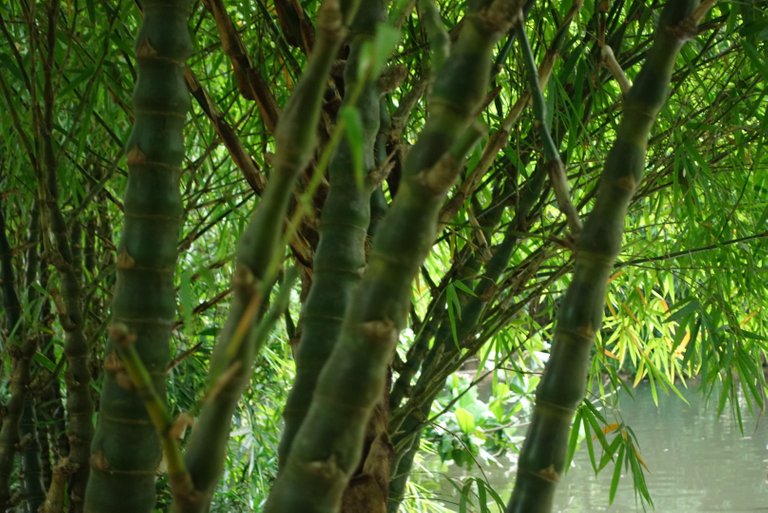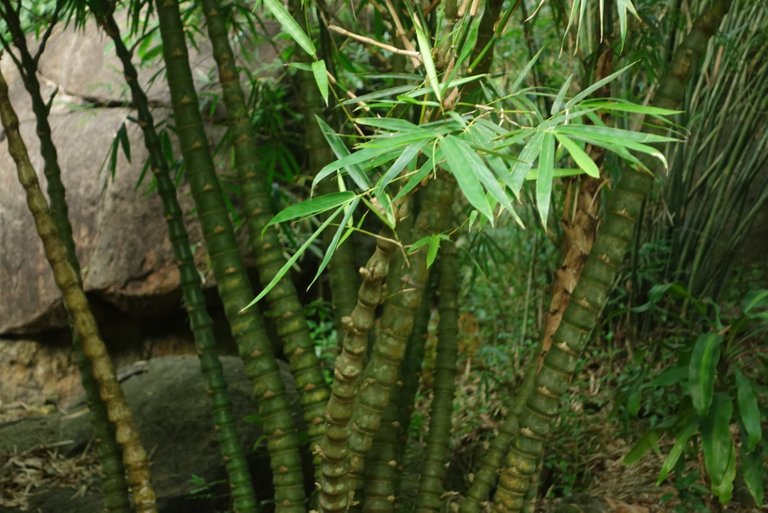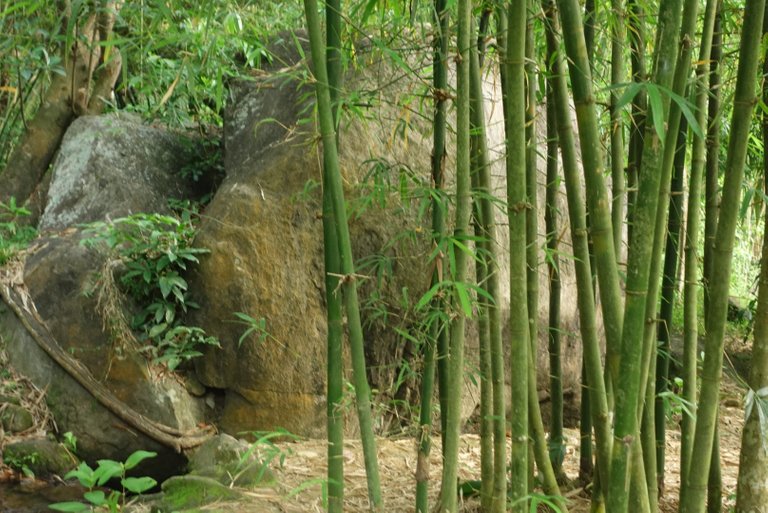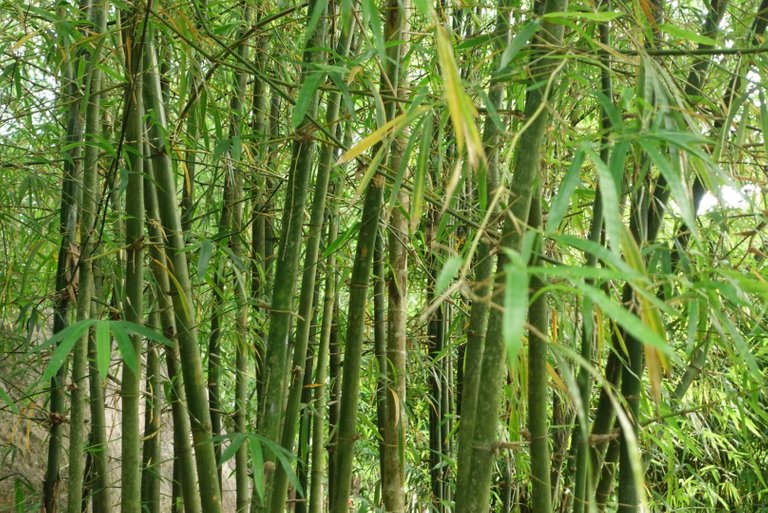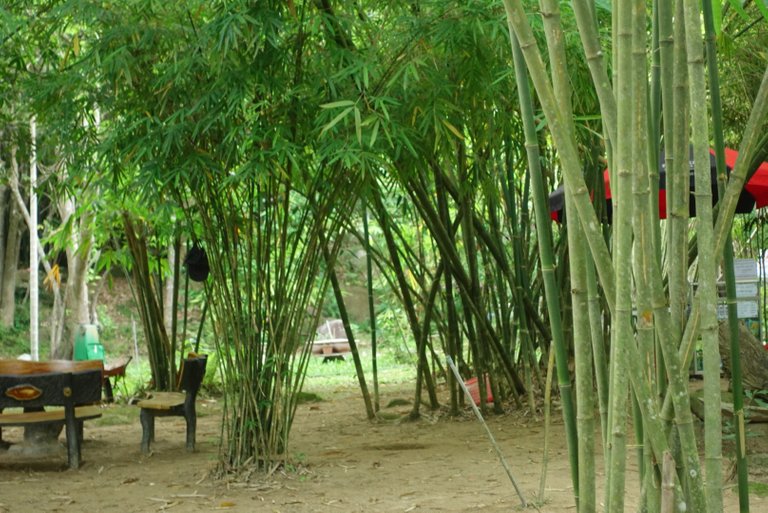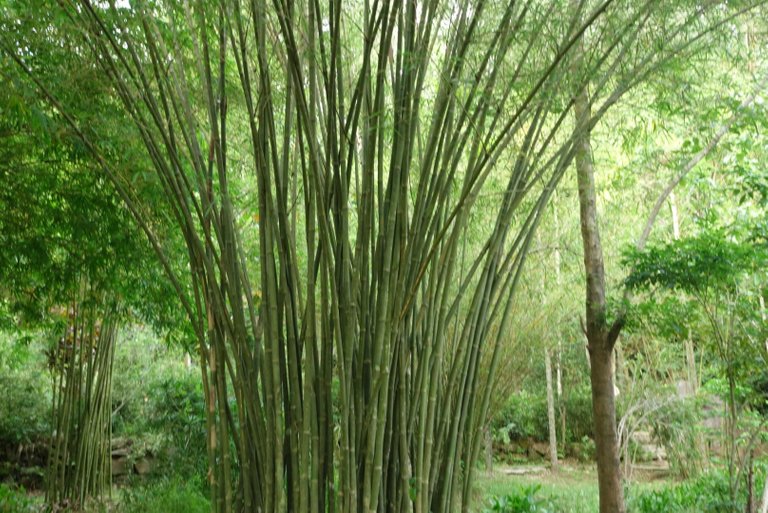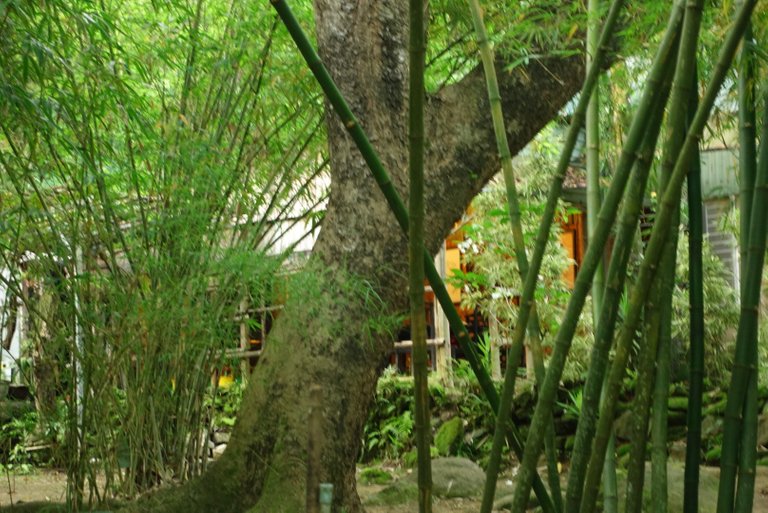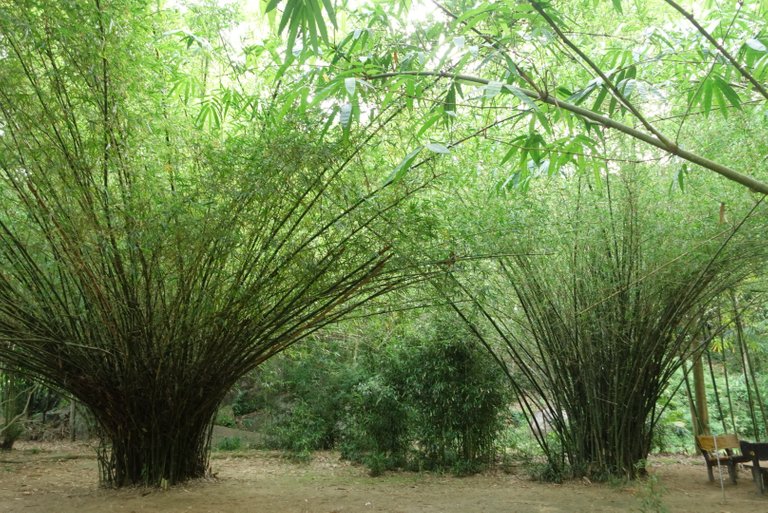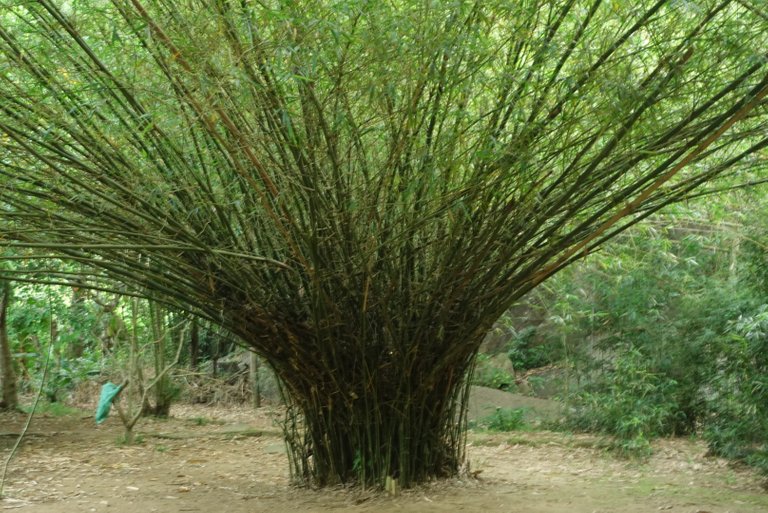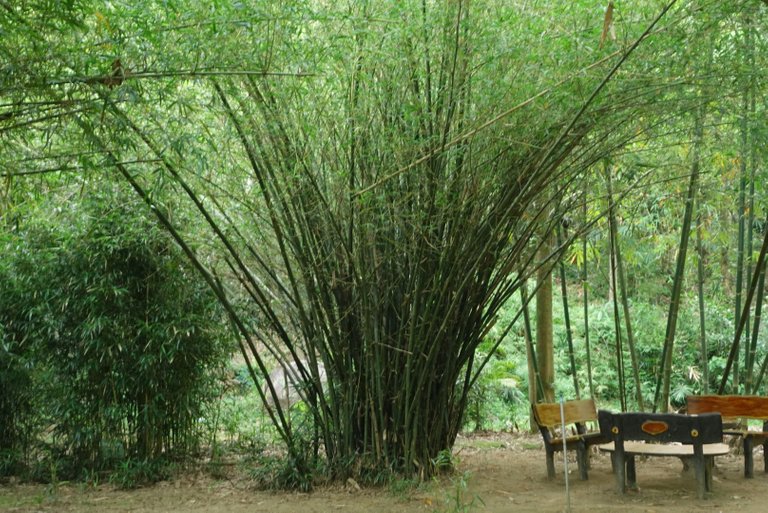 In addition, I discovered a small stream in this area, the water flows slowly and clearly, creating a beautiful and poetic scene. Nearby there is a small lake with a lot of duckweed plants underneath, covering the entire surface of the lake, so you should be careful falling down can be dangerous. In particular, when I got closer, I discovered that there are many types of fish in the lake that I mentioned earlier, especially Koi fish. What attracted me was that there were a lot of visitors who dropped food into the lake for the fish, it was so cute. Watching the fish swim in that clear water is very interesting.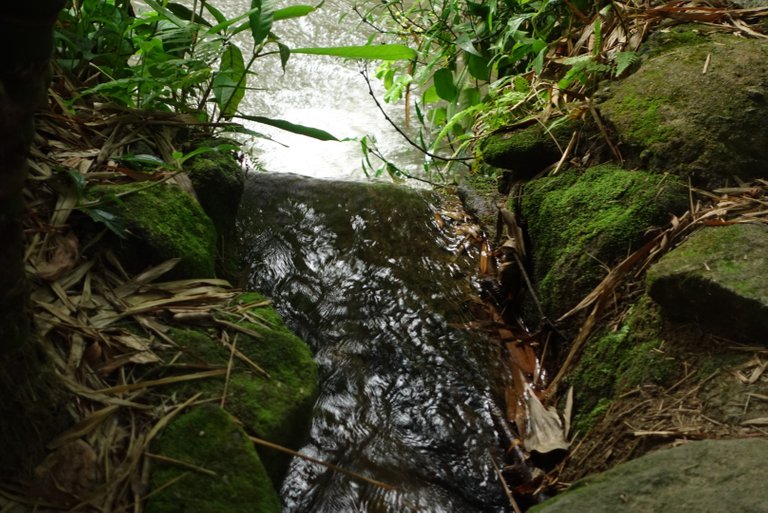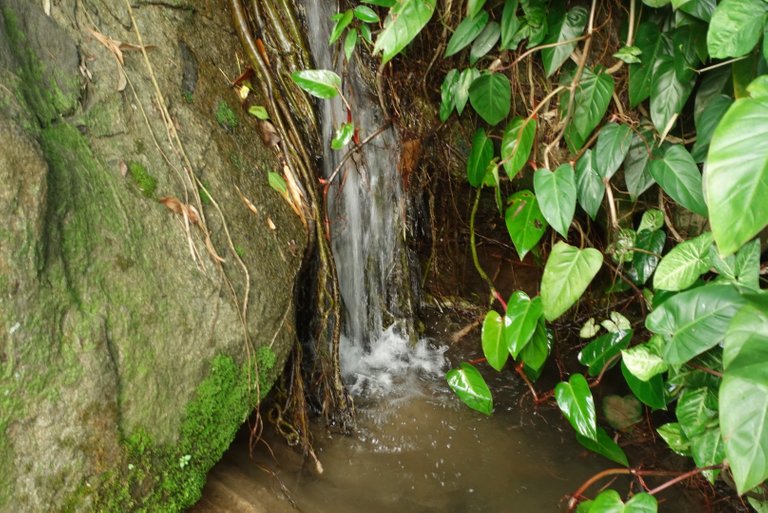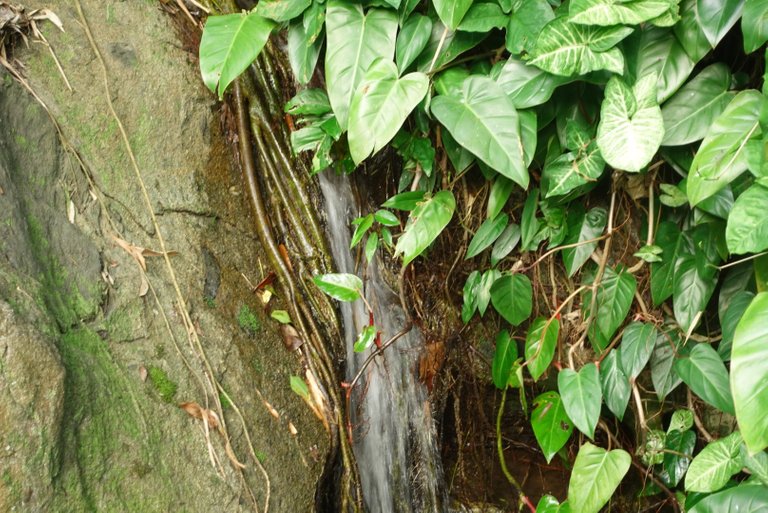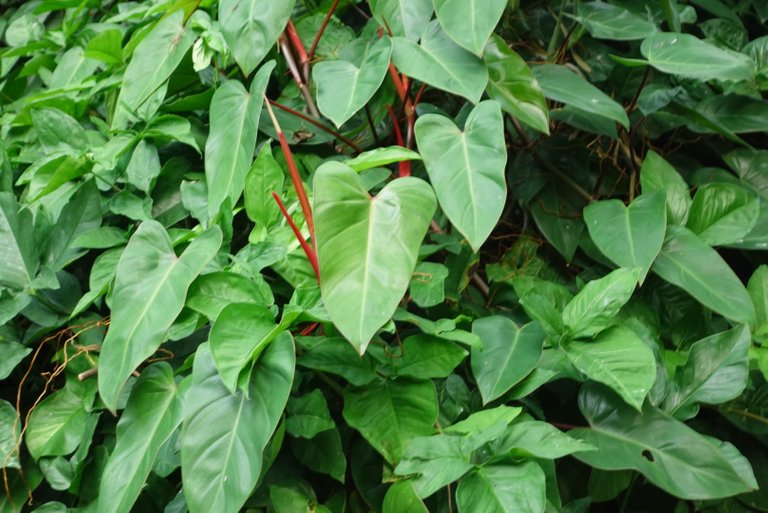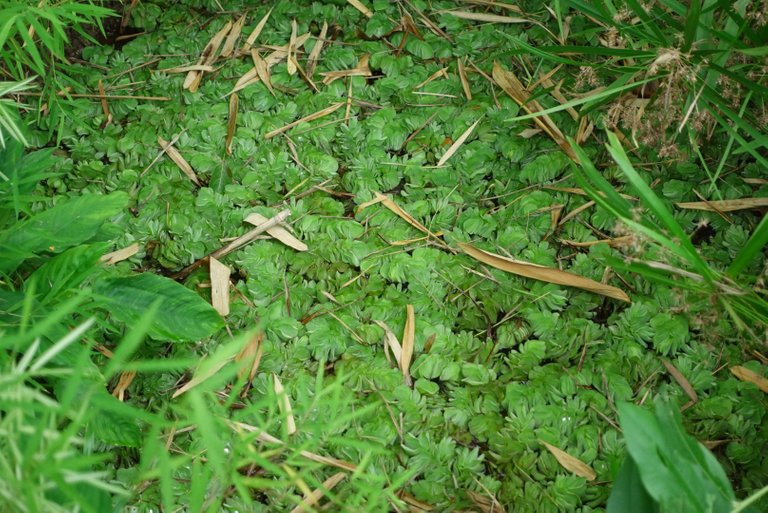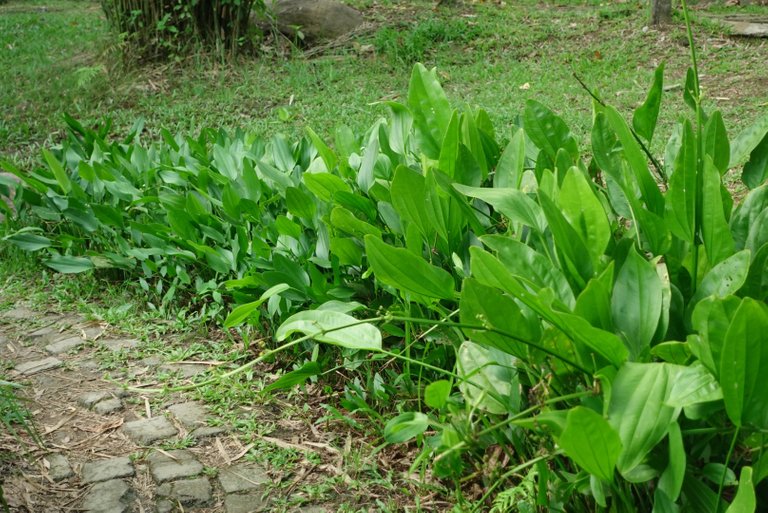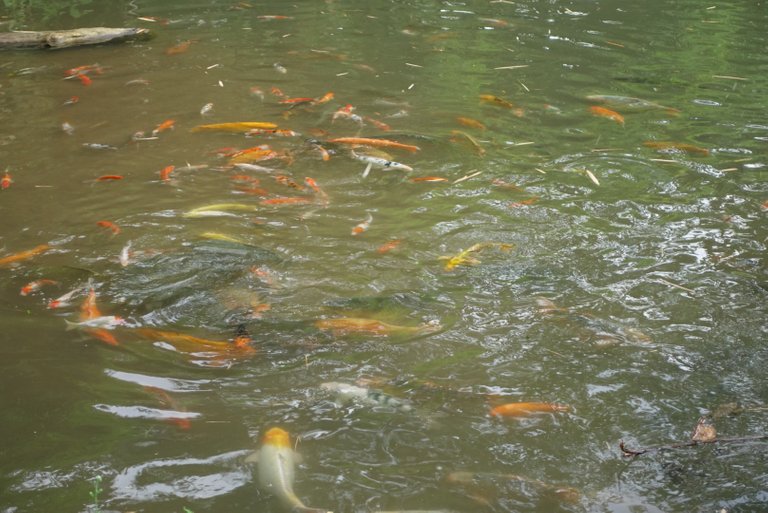 There are also a few domestic and foreign tourists coming here to visit. I believe they and I both like the cool atmosphere and extremely peaceful space here. Visiting around for about 30 minutes, it was also starting to get dark, so we went back to the gate to get the motorbike. A short distance away, we encountered a very cute looking dog, which I am quite fond of animals so I started to approach and get acquainted with it. While playing with it, my girlfriend caught a few moments between me and it looked absolutely adorable.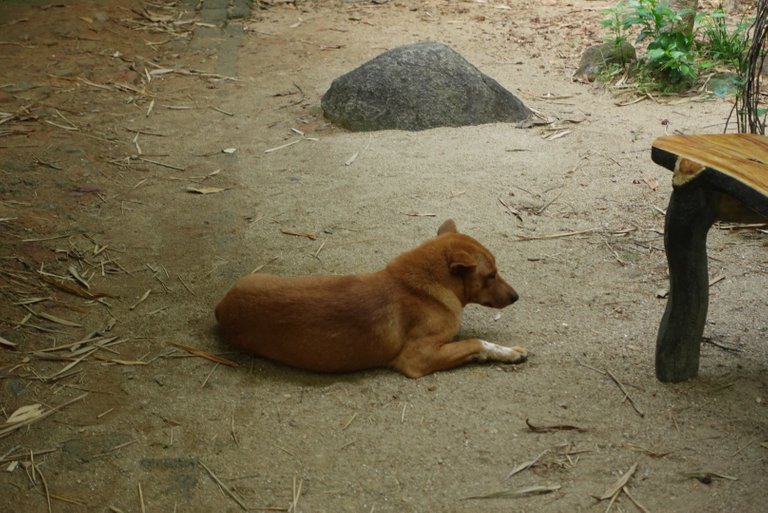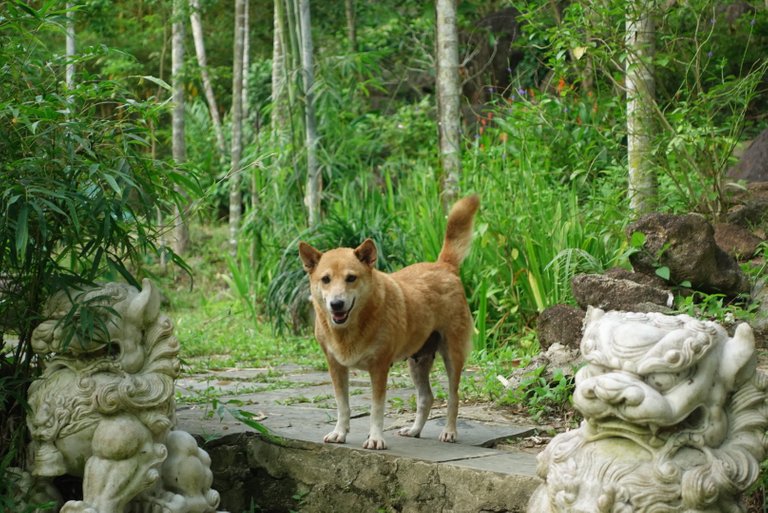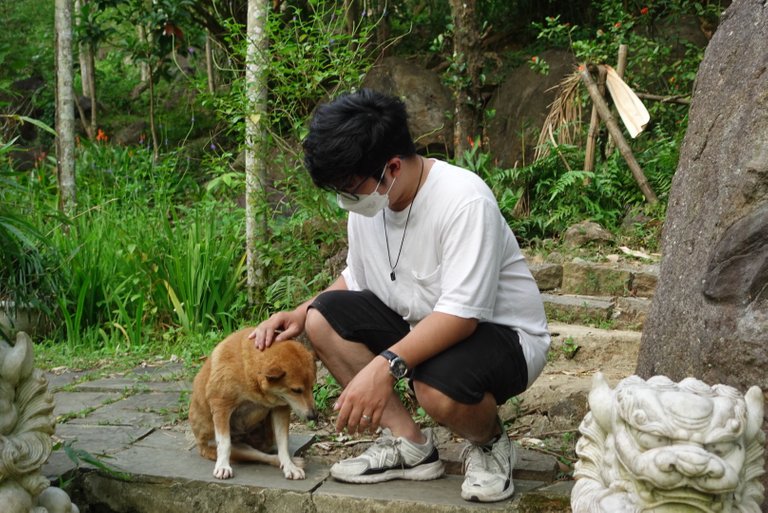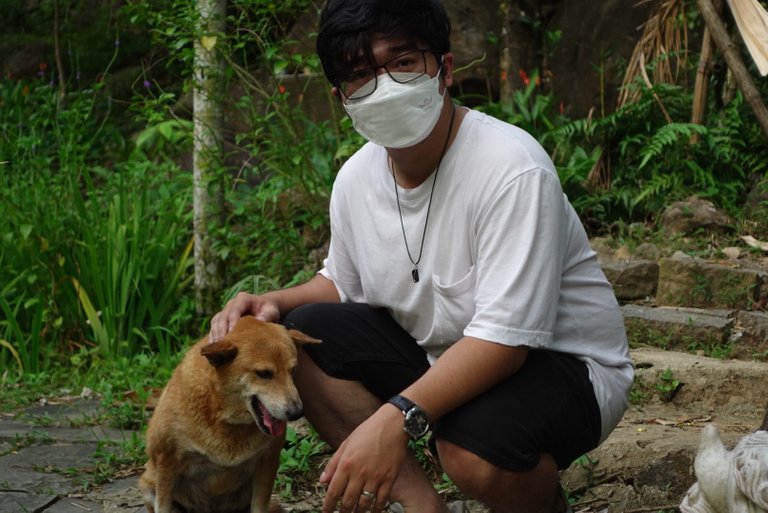 I am very happy to have discovered this place while walking, the quiet space here helps me relax a lot after continuous working days. As you all know, bamboo is a symbol of the best quality of Vietnamese people. Bamboo is grown a lot in the countryside, because I grew up in the countryside, I have been exposed and seen bamboo since childhood. When we were children, we often used small bamboo stalks to make toys. The old image with bamboo trees still remains in my memory, now that I have moved to the city to live, I don't see as many bamboos as before, so those are memories that I can't forget.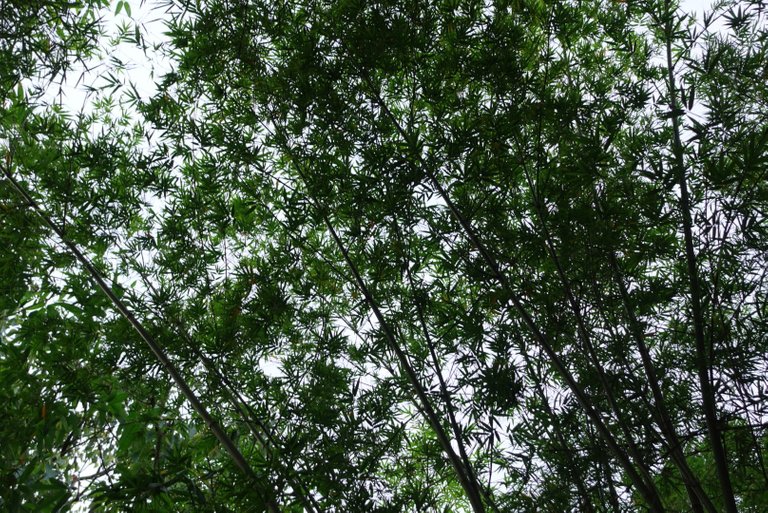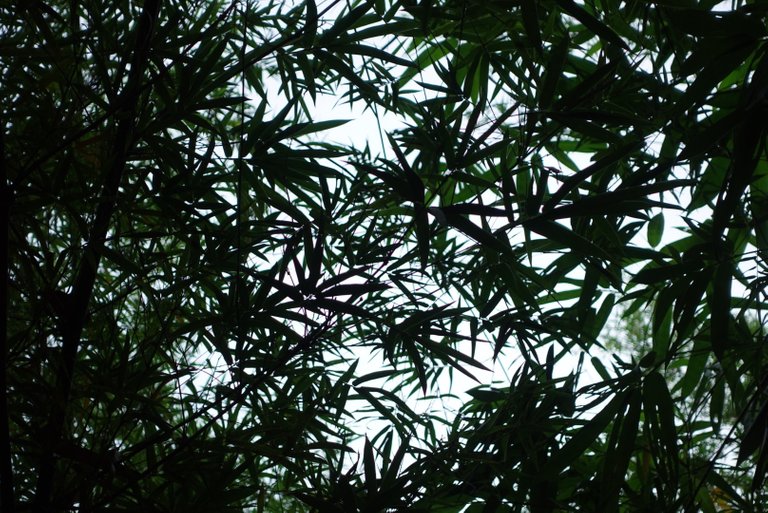 Thanks for spending your time to read my article. See you again!
---
---