Genshin Impact (Sumeru) - The New Dendro Element Nation [ENG -ESP]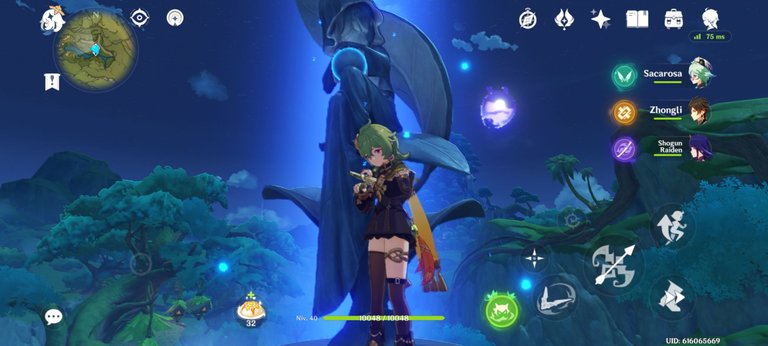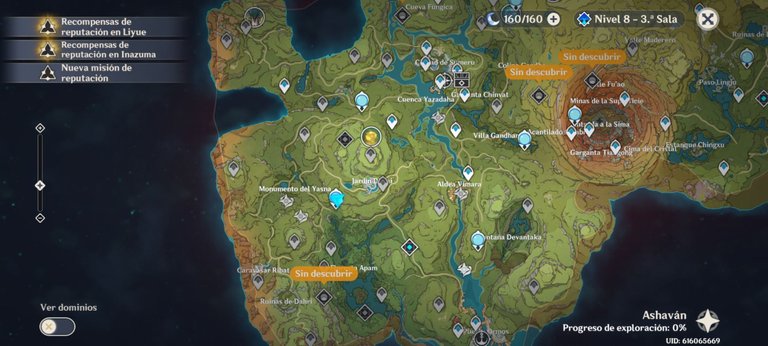 After about a year of waiting since the appearance of Inazuma, we finally witnessed the arrival of the new region of Genshin Impact and this was none other than the Dendro region of Sumeru. A nation that unlike the previous three is not based exclusively on a single country or culture as is the case with Mondstadt, Liyue and Inazuna where the last one is inspired by Japan. Sumeru is inspired by regions of the Middle East, part of Asia and even Egypt on which its desert will be based and which will be added soon, for this reason all the visual aspects of both the cities of Sumeru and its territory have a very special variety and attractiveness. After more than 20 days since the release of this new Nation, we have been able to appreciate and explore it and discover its new mechanics.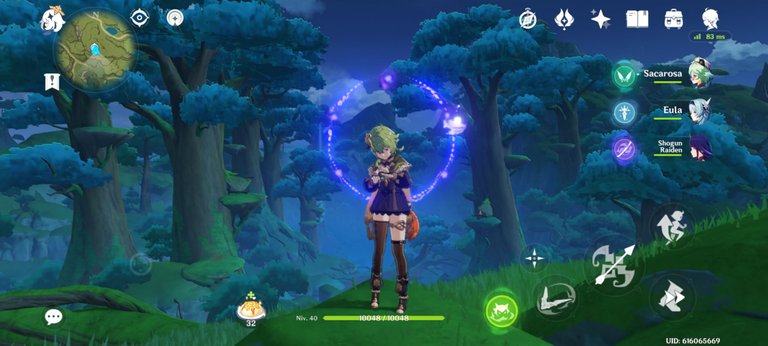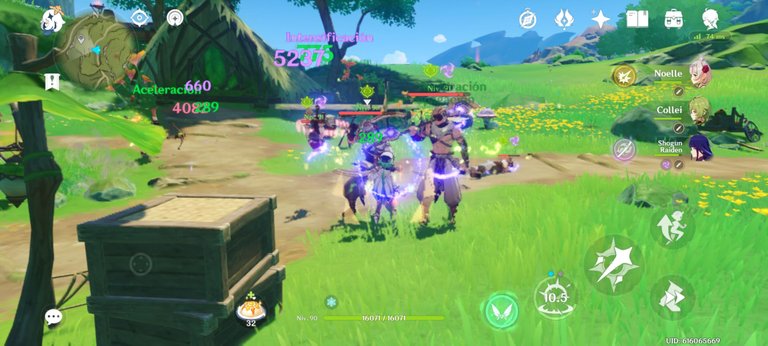 Sumeru has been the most awaited and exciting update so far in Genshin Impact, besides being the update that has generated more changes in the gameplay as well as in the combination of equipment and this is because in this new nation the Dendro Elemental was also fully included, which before Sumeru was only present in the Slime Dendro that could be found by Teyvat and which only had elemental reaction with Pyro generating "Burn" which did a little more damage than the Pyro damage per second. Now with the arrival of the new nation and the first playable characters of Dendro Vision we discovered all the new Elemental reactions with the Dendro element which were much more extensive and even somewhat complex than expected.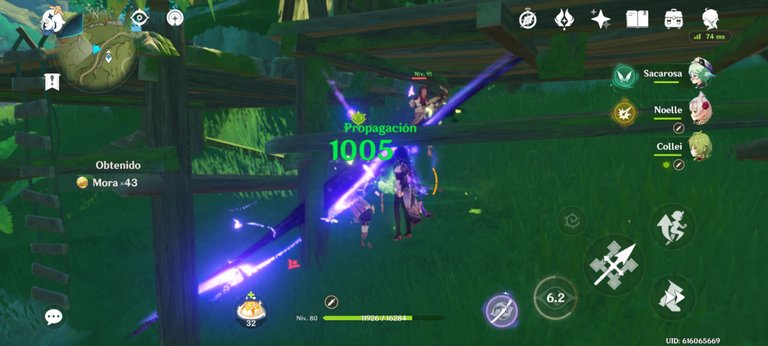 Dendro reacts with Hydro, Pyro and Electro creating different results and where the most efficient and powerful combinations end up being Electro and Dendro which depending on which element hits second generates "Propagation" or "Intensification" which considerably increases the elemental damage of Electro or Dendro that the enemy receives. In this way the Dendro characters end up being a great Support for any Electro damage DPS character.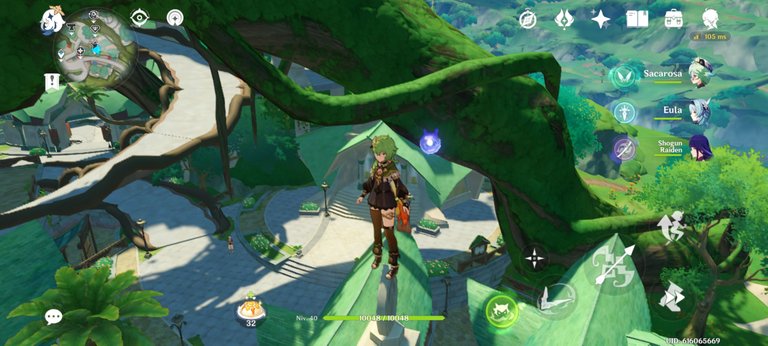 This new region is quite extensive and with scenarios and locations mostly focused on wooded areas, swamps, prairies and the like. Giant trees where cities and buildings are built around them will be a fairly frequent element, even though in this region we will not have extremely steep areas and mountains to climb as was the case in Liyue, having to climb and even move in a linear way along the paths will be incredibly faster, easier and more fun. This is because in this new nation we will also have a frequent scrolling mechanic and something similar to the electro orbs in Inazuna which we can access with the Electrographs, for Sumeru we will find small Dendro orbs distributed by several areas and we can transport ourselves to them through a Dendro energy beam. To perform this movement we will not need anything additional as in Inazuma and we will simply have to press an icon that appears on screen when we are seeing the Dendro point and we are within the Range, with any character we can do this and it will be very useful to climb and move faster.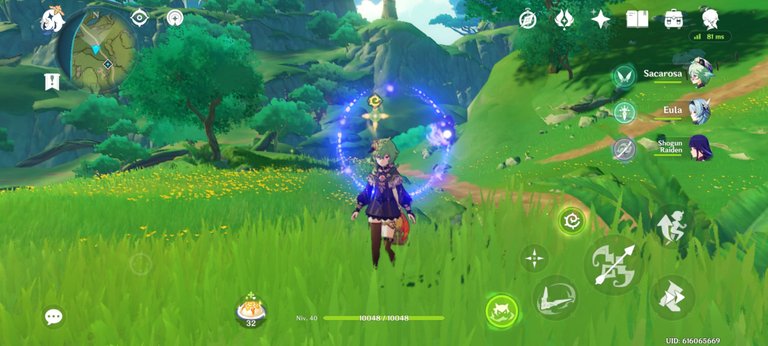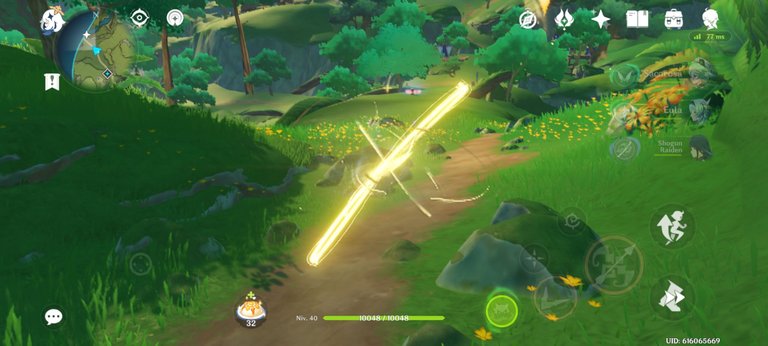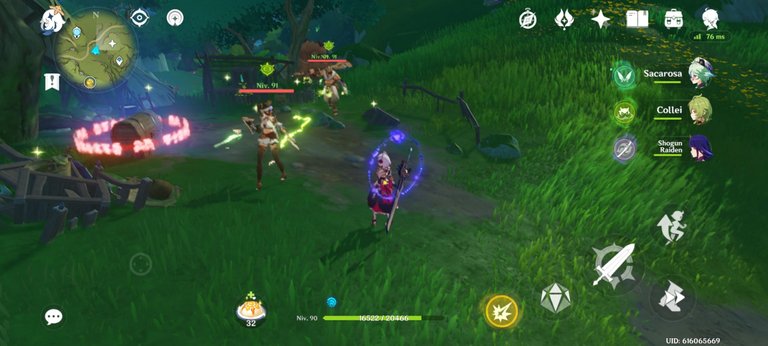 The Sumeru Nation also brought us many new enemies and although some have good designs such as those that look like bandits, but with a more Egyptian or Persian style, the most striking are the new animals and enemies with fungal themes that we can find in the different areas of the new region. These enemies range from a kind of giant hairy mammoth, there is also a smaller version of them, and we can also find a kind of large feline that can have similarities to a tiger, a lynx and even a saber-toothed tiger. All of them are fascinating creatures to see and something curious is that they will be totally peaceful and you can even stand next to them without any inconvenience, but if you attack them or cause them any damage even if it was not your intention they will attack you, when you defeat them they will release a good amount of raw meat so it will be a very good option to collect this ingredient used in a lot of cooking recipes.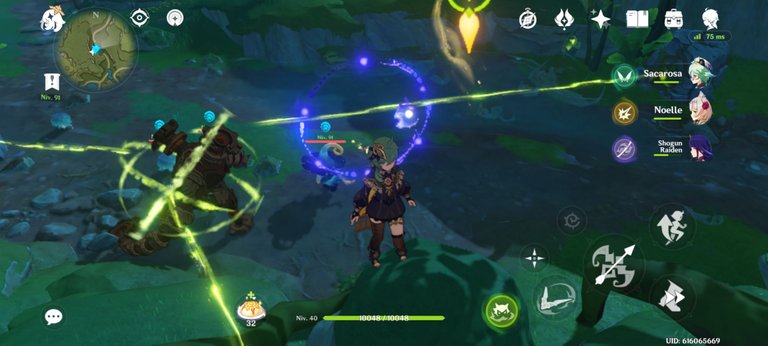 The other interesting new enemies are those whose design is that of a mushroom or similar and the same can be of different sizes including some mushroom-shaped enemies but walking on two legs giving a rather curious result, some are really simple enemies to defeat and will be more of a nuisance to be in large groups than a difficulty, on the other hand those of larger size may represent a greater challenge compared to the smaller ones, but still do not end up being really complicated enemies as they can be the enemies of the Fatui.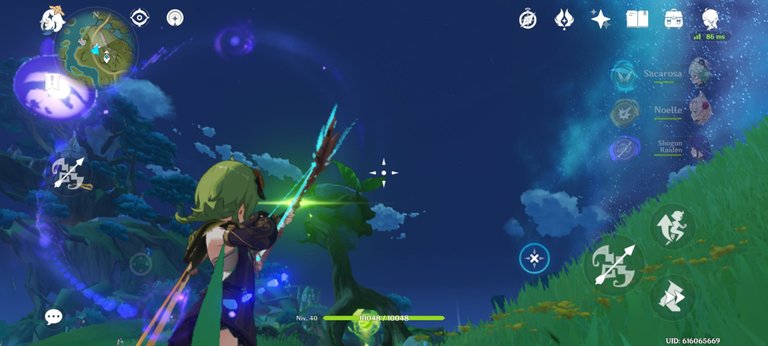 Throughout the areas we will also find more objects and puzzles with the Natural theme of Sumeru where we can find large circular leaves that can be used as a trampoline to climb vertically and some rocks entangled in roots which if we hit them with the Dendro element the roots will grow and the rock will rise revealing secrets or allowing us to jump on it.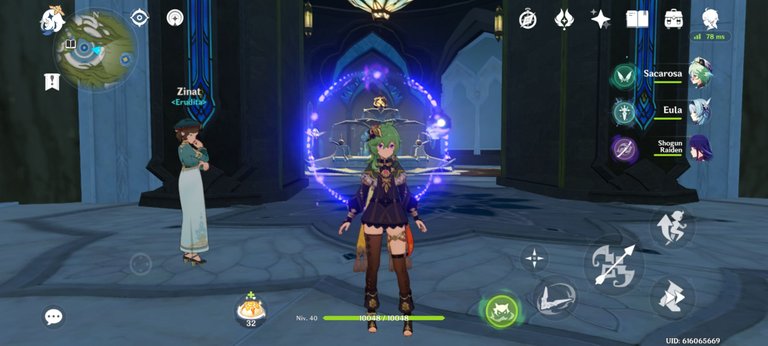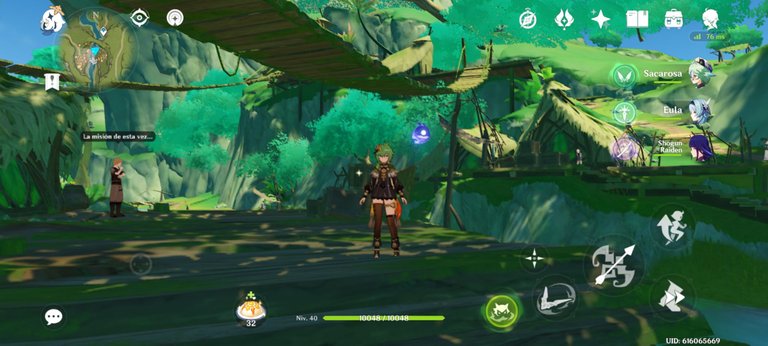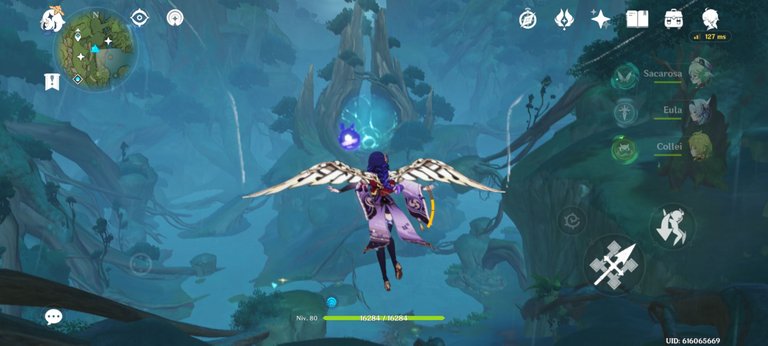 The great structures as well as the cities and important areas of Sumeru have shown us a really beautiful design where the green tones stand out and nature will be the center of attention in almost all areas and landscapes of Sumeru. Another site of great interest and a really incredible design is the famous Sumeru Academy which we had already heard mentioned on several occasions in various missions and events that Genshin Impact has had, as well as being the Academy where Lisa the librarian Electro de Mondstadt studied. Really Sumeru has been a fantastic new update that besides bringing incredible zones and places to see has also brought a great change in Genshin Impact with the new elemental reactions and for the first time has turned the Traveler into a very useful character in several team compositions thanks to his Dendro Consonance and the new combinations and combat approaches that can be created. Soon after some Banner is expected to arrive the New Archon Dendro which after seeing the possibilities that can be had with the Dendro element and the fact of being the Archon can become one of the best Characters and Support of all Genshin Impact.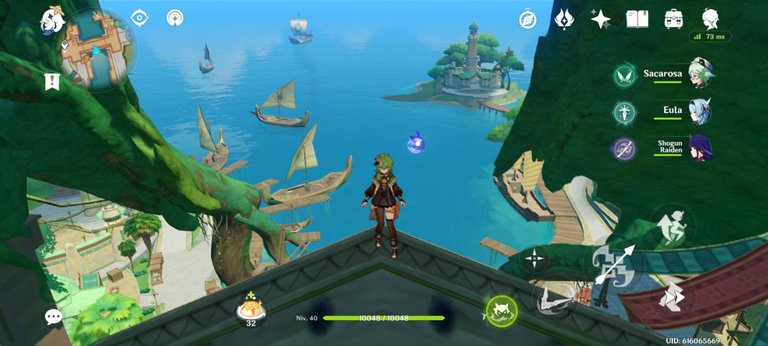 Source
Translated with www.DeepL.com/Translator (free version)
All Images Are Screenshots Of My Cell Phone
Separator Images:
Separator II Images:
---
---

---
---
Español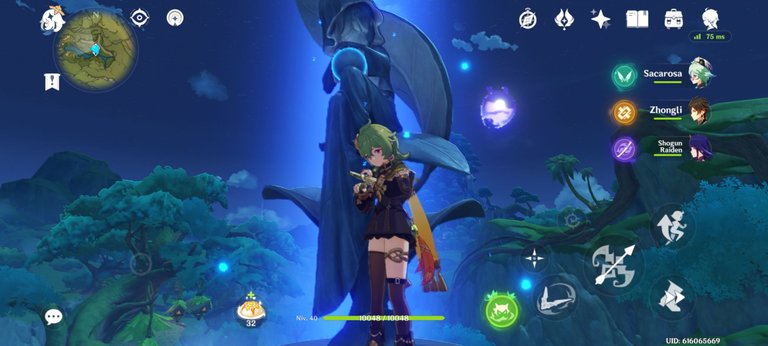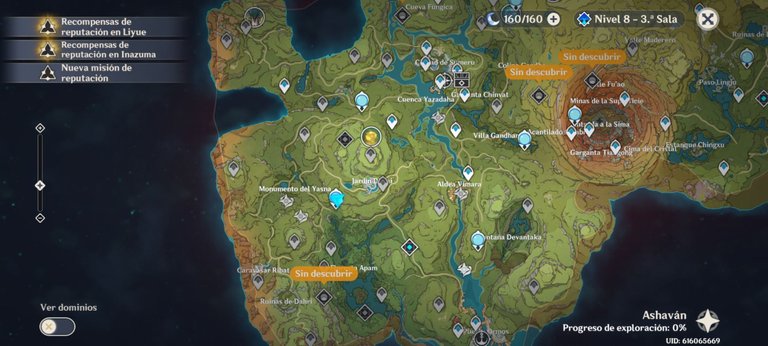 Luego de aproximadamente un año de espera desde la aparición de Inazuma, por fin presenciamos la llegada de la nueva región de Genshin Impact y esta se trató nada más y nada menos que de la región Dendro de Sumeru. Una nación que a diferencia de la tres anteriores no está basada exclusivamente en un solo país o cultura como si es el caso de Mondstadt, Liyue e Inazuna en donde la última está inspirada en Japón. Sumeru tiene inspiración en regiones de Medio Oriente, Parte de Asia y hasta Egipto en la cual estará basado su desierto que será añadido próximamente, por este motivo todos los aspectos visuales tantos de las ciudades de Sumeru como de su territorio tienen una variedad y atractivo bastante especial. Después de más de 20 días desde que salió esta nueva Nación hemos podido apreciarla y explorarla en su gran mayoría a la vez de descubrir sus nuevas mecánicas.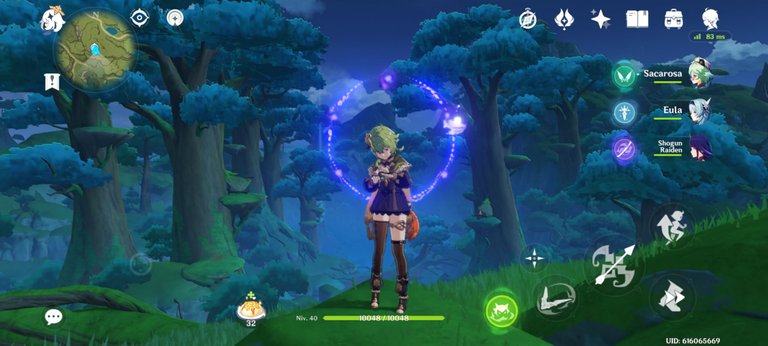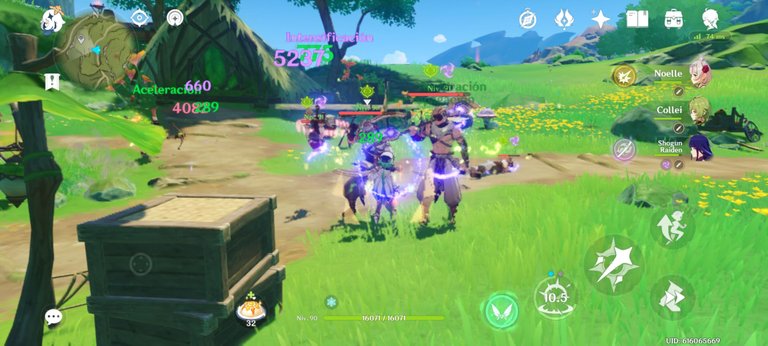 Sumeru ha sido la actualización más esperada y emocionante hasta el momento en Genshin Impact además de ser la actualización que más cambios ha generado en el modo de juego así como en la combinación de equipos y esto se debe a que en esta nueva nación también fue incluido de manera completa el Elemente Dendro el cual hasta antes de Sumeru solamente estaba presente en los Slime Dendro que se podían encontrar por Teyvat y los cuales únicamente tenían reacción elementa con Pyro generando "Quemadura" lo cual hacia un daño un poco mayor que el daño Pyro por segundo. Ahora con la llegada de la nueva nación y los primeros personajes jugables de Visión Dendro descubrimos todas las nuevas reacciones Elementales con el elemento Dendro las cuales fueron mucho más amplias y hasta algo complejas de lo esperado.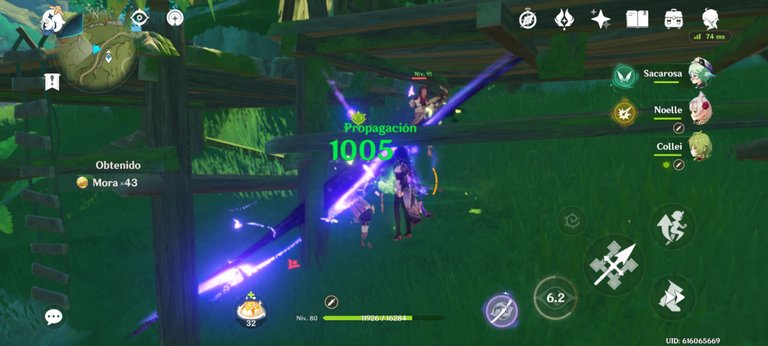 Dendro reacciona con Hydro, Pyro y Electro creando diferentes resultados y en donde las combinaciones más eficientes y poderosas terminan siendo Electro y Dendro las cuales dependiendo de cual sea el elemento que golpea de segundo genera "Propagación" o "Intensificación" lo cual aumenta considerablemente el daño elemental de Electro o Dendro que recibe el enemigo. De esta manera los personajes Dendro terminan siendo un gran Support para cualquier personaje DPS de daño Electro.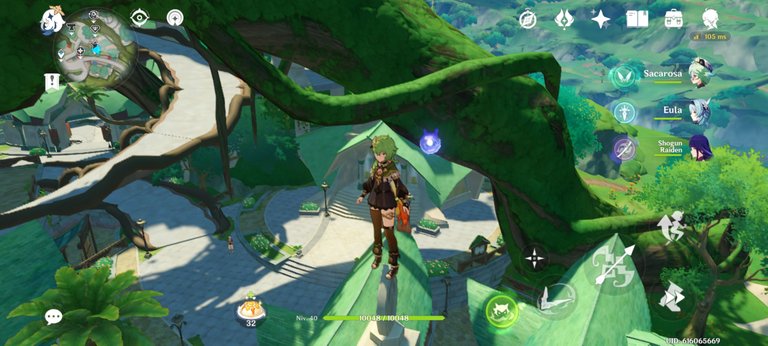 Esta nueva región es bastante extensa y con escenarios y localidades mayormente enfocadas a zonas boscosas, pantanos, praderas y similares. Los arboles gigantes en donde se construyen ciudades y edificios alrededor de ellos será un elemento bastante frecuente, a pesar de que en esta región no tendremos zonas y montañas extremadamente empinadas para escalar como fue el caso de Liyue, el tener que escalar e incluso desplazarnos de manera lineal por los caminos será increíblemente más rápido, sencillo y divertido. Esto se debe a que en esta nueva nación también tendremos una mecánica de desplazamiento frecuente y algo similar a los orbes de electro en Inazuna a los cuales podemos acceder con los Electrografos, para Sumeru encontraremos pequeños orbes Dendro distribuidos por varias zonas y podemos transportarnos hasta ellos a través de un rayo de energía Dendro. Para realizar este movimiento no necesitaremos nada adicional como en Inazuma y simplemente deberemos presionar un icono que aparece en pantalla cuando estamos viendo el punto Dendro y estamos dentro del Rango, con cualquier personaje podremos hacer esto y resultara muy útil para escalar y movilizarte más rápido.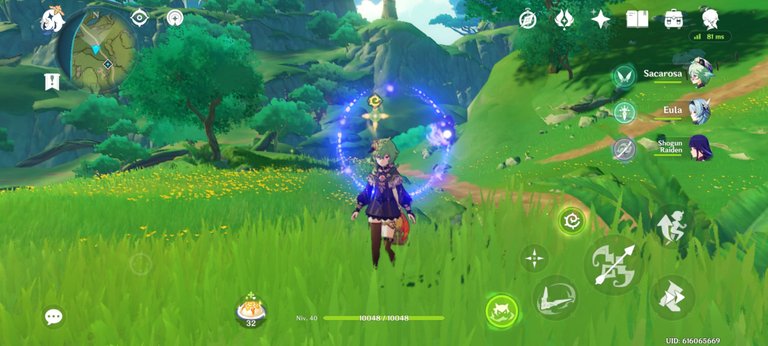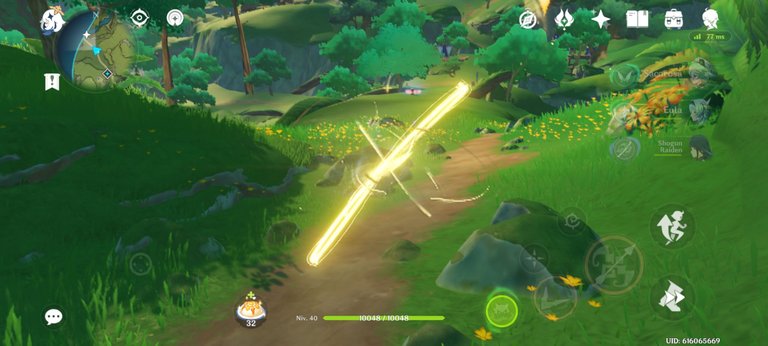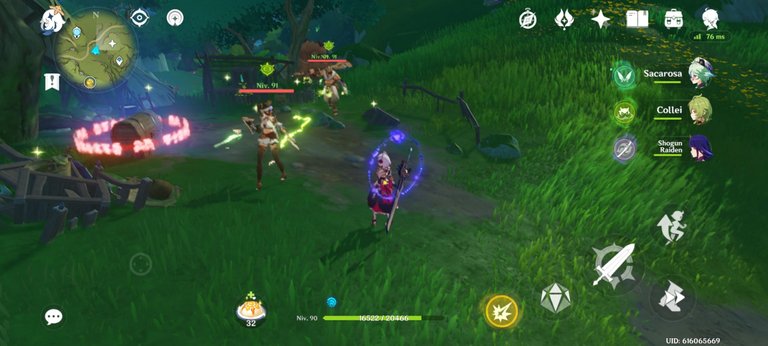 La Nación de Sumeru también nos trajo muchos enemigos nuevos y aunque algunos tienen buenos diseños como lo son aquellos que parecen bandidos, pero con un estilo más Egipcio o Persa, los que más llegan a llamar la atención son los nuevos animales y enemigos con temática fúngica que nos podemos encontrar por las diferentes zonas de la nueva región. Estos enemigos van desde una especie de Mamut peludo y gigante, también existe una versión más pequeña de ellos, así como también podemos encontrar una especie de felino de gran tamaño que puede tener similitudes a un tigre, un lince y hasta un tigre dientes de sable. Todas son criaturas fascinantes de ver y algo curioso es que los mismo serán totalmente pacíficos e incluso podrás colocarte al lado de ellos sin ningún inconveniente, pero si llegas a atacarlos o les causas algún daño así no fuera tu intensión te atacaran, cuando los derrotas soltaran una buena cantidad de carne cruda por lo cual será una muy buena opción para recolectar este ingrediente utilizado en una gran cantidad de recetas de cocina.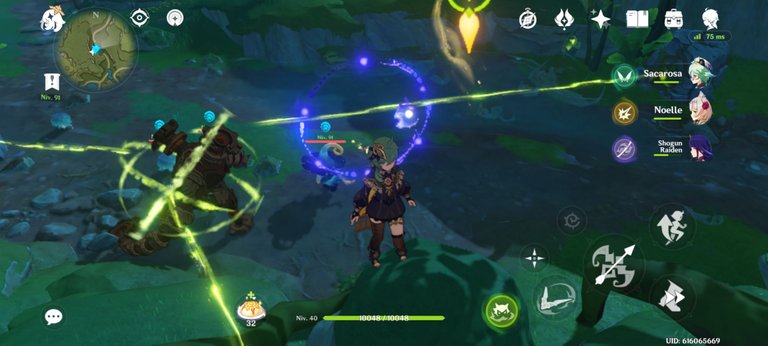 Los otros enemigos nuevos bastante interesantes son aquellos cuyo diseño es el de una seta o similar y los mismo pueden ser de diferentes tamaños incluyo existiendo algunos enemigos con forma de seta pero que caminan en dos piernas dando un resultado bastante curioso, algunos son enemigos realmente sencillos de derrotar y serán más una molestia al estar en grandes grupos que una dificultad, por otro lado aquellos de mayor tamaño pueden llegar a representar un desafío mayor en comparación a los más pequeños, pero de igual forma no terminan de ser enemigos realmente complicados como lo pueden ser los enemigos de los Fatui.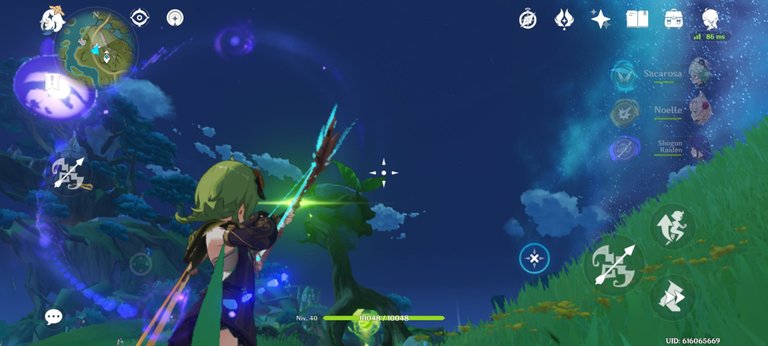 A lo largo de las zonas también encontraremos más objetos y puzles con la temática Natural de Sumeru en donde podremos hallar hojas circulares de gran tamaño que pueden usarse como trampolín para subir verticalmente y algunas rocas enredadas en raíces a las cuales si las golpeamos con el elemento Dendro las raíces crecerán y la roca se elevara revelando secretos o permitiendo saltar sobre ella.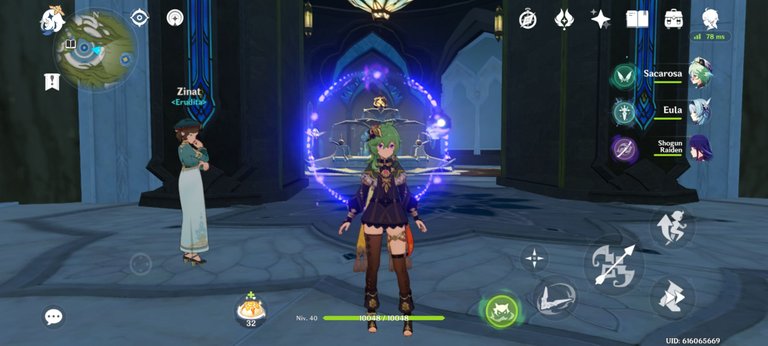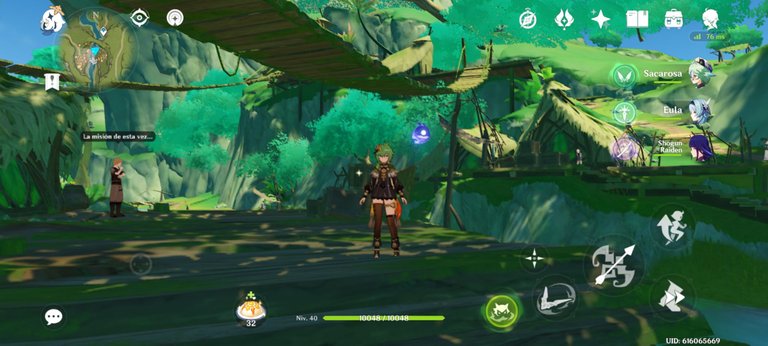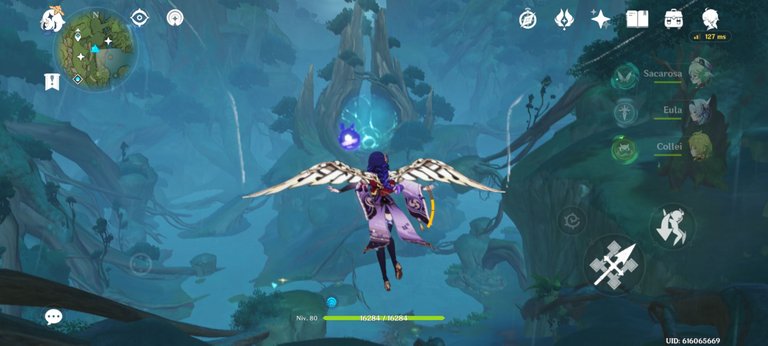 Las grandes estructuras así como las ciudades y zonas importantes de Sumeru nos han mostrado un diseño realmente hermoso en donde destacan las tonalidades verdes y la naturaleza será el centro de atención en casi todas las zonas y paisajes de Sumeru. Otro sitio de bastante interés y un diseño realmente increíble es la famosa Academia de Sumeru la cual ya en varias ocasiones habíamos oído mencionar en diversas misiones y eventos que ha tenido Genshin Impact si como también ser la Academia donde estudio Lisa la bibliotecaria Electro de Mondstadt. Realmente Sumeru ha sido una nueva actualización fantástica que además de traer zonas y lugares increíbles de ver también ha traído un gran cambio en Genshin Impact con las nuevas reacciones elementales y por primera vez ha convertido al Viajero en un personaje bastante útil en varias composiciones de equipo gracias a su Consonancia Dendro y las nuevas combinaciones y enfoques de combate que se pueden crear. Próximamente luego de algunos Banner se espera que llegue la Nueva Arconte Dendro la cual luego de ver las posibilidades que se pueden tener con el elemento Dendro y el hecho de ser la Arconte puede llegar a ser uno de los mejores Personajes y Support de todo Genshin Impact.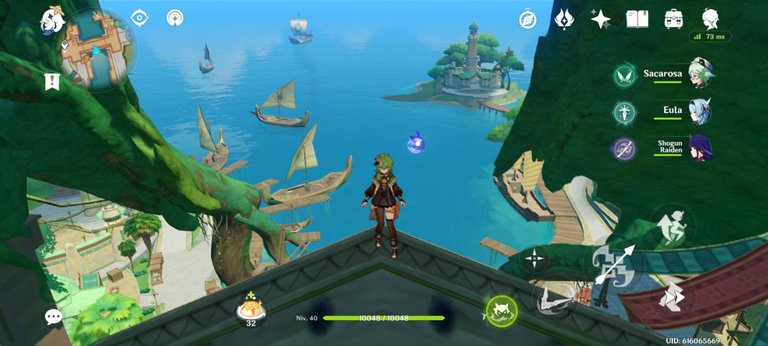 Source
All Images Are Screenshots Of My Cell Phone
---
Separator Images:
Separator II Images:
---
---