CRYPTOCOMPANY - Gewinnspielbeitrag - Competition entry ------ DE/EN


DE
Liebe Hive Gamer,
ich muss gestehen, dass ich nicht ganz auf Stand bin, was die "CryptoCompany CEO" betrifft, aber dennoch möchte ich dem Aufruf von @powerpaul folgen und Ideen für sein Spiel liefern. Wer da noch mitmachen möchte, der findet alle Infos dazu hier. Wer von Euch nun die @cryptocompany noch nicht kenn, der sollte sich beeilen, denn sonst hat er vielleicht einen Trend verpennt.

Ich bin nun wirklich keine Gamerin, also ich habe einfach nicht viel Erfahrung darin, aber die Ideen, wie das Spiel aussehen könnte, sprudeln trotzdem. Die Vorstellung, dass ein Spielemacher meine Anregungen umsetzen könnte, finde ich super. Man darf ja erstmal nur einen Vorschlag präsentieren und ich nehme dann gleich mal den Umfangreichsten. Mit 4qm kommen wir da aber nicht hin, auch nicht mit 400, fürchte ich.😁 Wir werden wohl eine neue Insel brauchen. Hoffentlich müssen dafür nun keine FestKontinentalPlatten zusammenstoßen. Das erste, was mir bei dem Namen der Insel in den Sinn kam, war das Lied "Eine Insel mit zwei Bergen..."

Da in meiner Vorstellung Taka-Token-Island (was für ein witziger Name😂) eine Südseeinsel mit hohen Temperaturen ist, bräuchte es noch eine Abwechslung, wie ich finde. Ich denke da an einen sehr hohen Berg, der alpines Klima bietet. ein klarer Bergsee in dem keine Fische, sondern Token schwimmen, die man angeln kann. Hier wäre es sinnvoll, wenn der Berg auf einer Seite flacher abfallen würde, auf der anderen Seite könnte eine Steilwand für Kletterer sein, die auf dem Weg nach oben Token sammeln können.

Der Berg müsste so hoch sein, dass oben immer Schnee liegt. Während man die Piste hinunter fährt - mit Schlitten, Ski oder Snowboard, kann man auch hier Token aufsammeln. Am Gipfel könnte noch ein hoher Aussichtsturm mit Restaurant ganz oben sein, von wo aus man die komplette Spielewelt sehen kann. Auf jeden Fall sollte da aber eine Schneemaschine stehen, die Token ins Tal bläst.

Was auch nicht fehlen darf ist die Hütte in der man unter anderem Bier vom Fass bekommt, vielleicht sogar welches von @detlev. Darin prasselt wärmendes Kaminfeuer und @crrdlx bringt mit seinen LUV Liebe in die gemütliche Hütte. Während @captaincryptic nicht mit LOL auf sich warten lässt und für viel Gelächter sorgt. Stellt Euch vor wie schön das wäre. Ach, ich habe alles genau vor Augen, wie es aussehen könnte, zu schade, dass ich nicht programmieren kann. Aber vielleicht macht das ja die @cryptocompany. 😉

Nun kann ich nur hoffen, dass die beim lesen meines Posts nicht nicht die Hände über dem Kopf zusammen schlagen, weil bei mir so sehr die Fantasie mit mir durchgegangen ist. Möglicherweise kann ich Euch damit auch einfach nur ein Lächeln aufs Gesicht zaubern. Vielleicht schreibe ich dann noch über weitere Ideen, wie die Strandbar und die Tanzfläche, aber mehr wird noch nicht verraten.😉

Nun Euch allen viel Spaß beim stöbern durch die @cryptocompany und beim Gewinnspiel❣️
🎮
---
EN
Dear Hive Gamers,
I must confess that I am not quite up to date with the "CryptoCompany CEO", but nevertheless I would like to follow @powerpaul's call and provide ideas for his game. If you still want to take part, you can find all the information here. Those of you who don't know the @cryptocompany yet should hurry, because otherwise you might have missed a trend.
🎮

I'm really not a gamer, so I just don't have much experience in it, but the ideas of what the game could look like are bubbling up anyway. I love the idea that a game maker could implement my suggestions. You're only allowed to present one suggestion at first, and I'll take the most extensive one. But we won't get there with 4 square metres, not even with 400, I'm afraid.😁 We'll probably need a new island. Hopefully we won't have to collide any continental plates or hard drives. The first thing that came to my mind when I heard the name of the island was the song "An island with two mountains...".
🎮
🎮


Since in my imagination Taka-Token-Island (what a funny name😂) is a South Sea island with high temperatures, it would still need a variety, I think. I'm thinking of a very high mountain that offers an alpine climate. a clear mountain lake in which there are no fish swimming, but tokens that you can fish. It would make sense for the mountain to slope more gently on one side, and on the other side there could be a steep wall for climbers who can collect tokens on their way up.
🎮

The mountain should be so high that there is always snow at the top. While you drive down the slope - on a sledge, ski or snowboard - you can also collect tokens here. At the top, there could be a high observation tower with a restaurant at the very top, from where you can see the entire game world. In any case, there should be a snow machine that blows tokens down into the valley.

What should also not be missing is the hut where you can get beer on tap, maybe even some from @detlev. A warming fire crackles in the fireplace and @crrdlx brings love into the cosy hut with his LUV. While @captaincryptic doesn't wait with LOL and provides a lot of laughter. Imagine how nice that would be. Oh I have it all pictured exactly how it could look, too bad I can't program. But maybe the @cryptocompany will. 😉
🎮
🎮

Now I can only hope that they won't be totally horrified when they read it, because I let my imagination run away with me. Maybe I can just put a smile on your face. Maybe I'll write about other ideas, like the beach bar and the dance floor, but that's all I'm going to tell you yet 😉
🎮
🎮
🎮


Now have fun browsing through the @cryptocompany and taking part at the competition❣️
---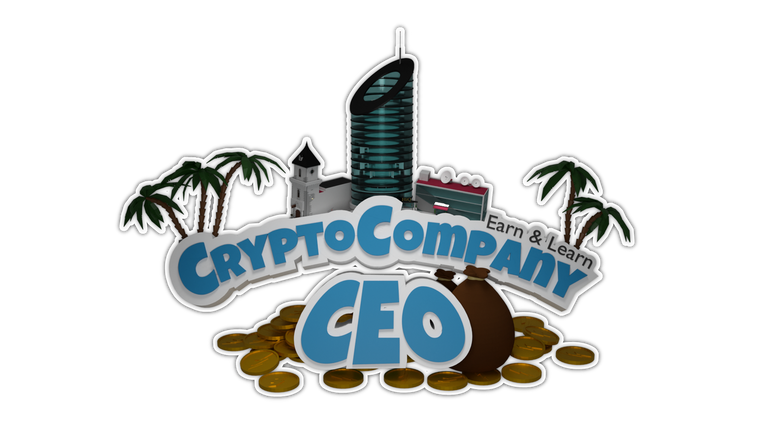 Bildquelle/Source


Bildquellen zumeist Canva und Pixabay
---
---