HIVE POWER UP DAY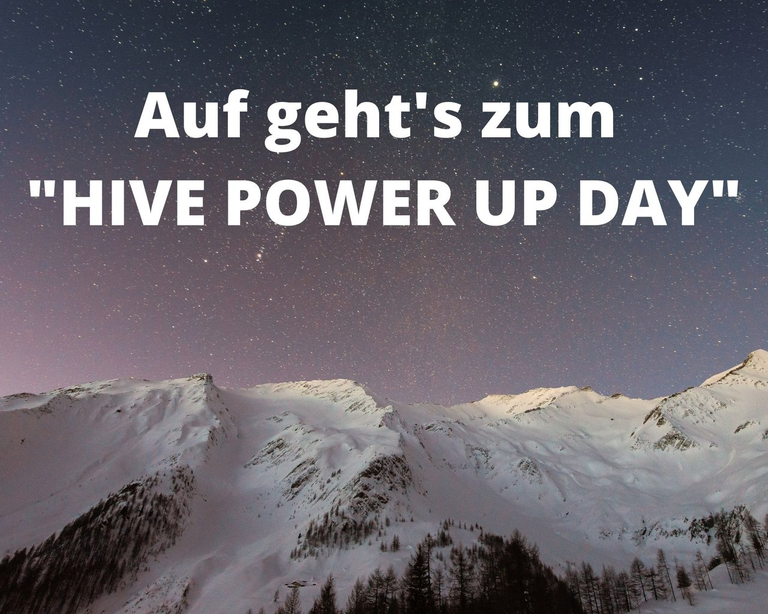 DEUTSCH


Hallo liebe Hivians,
nun ist bereits September und gestern habe ich Weihnachtsdeko in einem Laden gesehen. Mir ist aufgefallen, dass es über die Jahre immer zeitiger wurde, mit dem Verkauf von saisonaler Dekoration, aber nicht nur das, sondern auch der dazugehörige Süßkram.
Ich wollte einmal schnell im September Grillkohle im Discounter holen, doch Fehlanzeige. An der Stelle, an der die Grillkohle stand, lagen nun Lebkuchen & Co. Nun warum nicht, aber man sollte gut aufpassen, dass die Lebkuchen nicht in den Pool fallen, denn das könnte Ärger mit dem Bademeister geben. 😂
Das Wesentliche für heute ist, ich habe aufgepowert, pünktlich zum 1.9. und bin mit mehr Votingpower gleich mal durch meinen Followingfeed gegangen. 😉
Also macht alle mit und damit unsere schöne Blockchain stärker.
Liebe Grüße und genießt den restlichen Sommer❣️
---
ENGLISH


Hello dear Hivians,
it's already September and yesterday I saw Christmas decorations in a shop. I have noticed that over the years it has become increasingly early with the sale of seasonal decorations, but not only that, but also the accompanying sweet stuff.
Once I wanted to get some barbecue coal at the discount store in September, but no chance: in the place where the barbecue coal was, there were now gingerbread and things like that. Well, why not, but you should be careful that the gingerbread doesn't fall into the pool, because that could cause trouble with the lifeguard. 😂
The essentials for today, I've powered up, just in time for 9/1 and have gone right through my following feed with more voting power. 😉
So everyone join in and make our beautiful blockchain stronger.
Best wishes and enjoy the rest of the summer❣️


Bildquellen zumeist Canva und Pixabay
---
---