Adidas going Metaverse - Probably Nothing...
adidas has announced that they are "partnered with Coinbase via Twitter. Coinabase responded with a handshake emoji. How cute. But what could it mean? My first thought is NFT shoes/sportswear that could potentially be used on your avatar in a metaverse like Sandbox. Why Sandbox specifically? Well there's more news than just a vague "partnership with coinbase".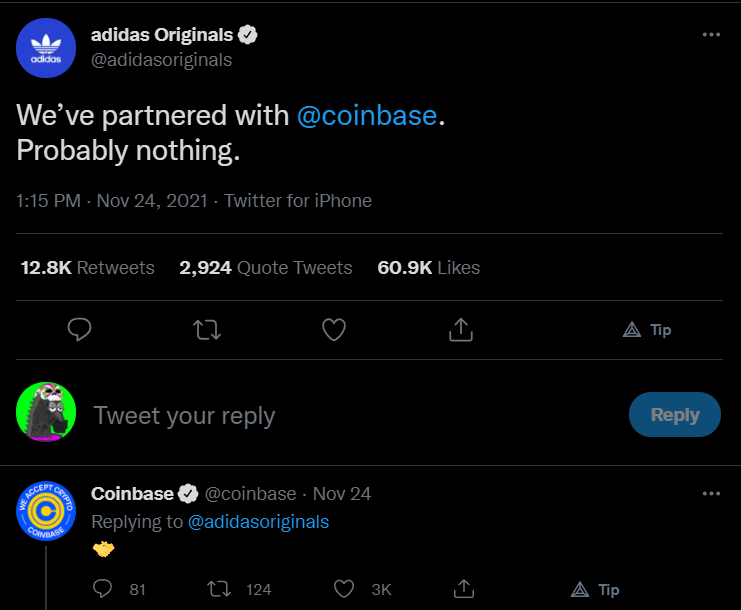 adidas has hinted at interested in the game The Sandbox, an Ethereum based Metaverse. Then The sandbox tweeted this. It clearly shows that adidas has land in Sandbox already. It even has a link to the land where you can check it out on Sandbox.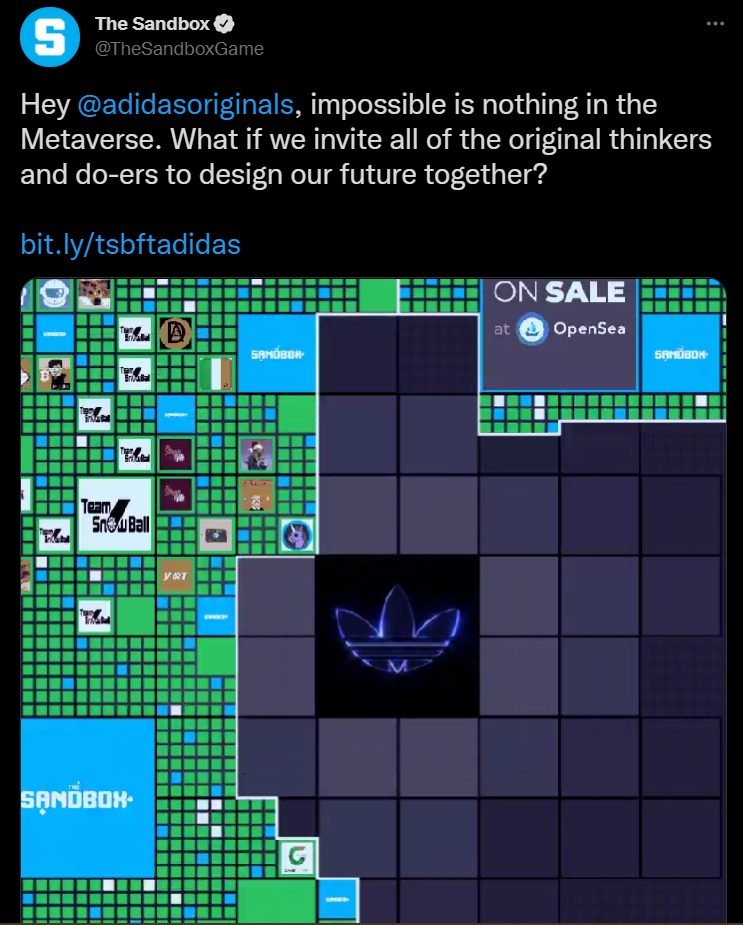 I'm not exactly sure as I've never done anything in Sandbox, but the land on the map says "Booked By: SandboxGame". I think this means that the land was gifted to adidas by Sandbox. That's pretty fuckin cool. On the description it says they are building an immersive, always-on virtual experience. Whatever the hell that means.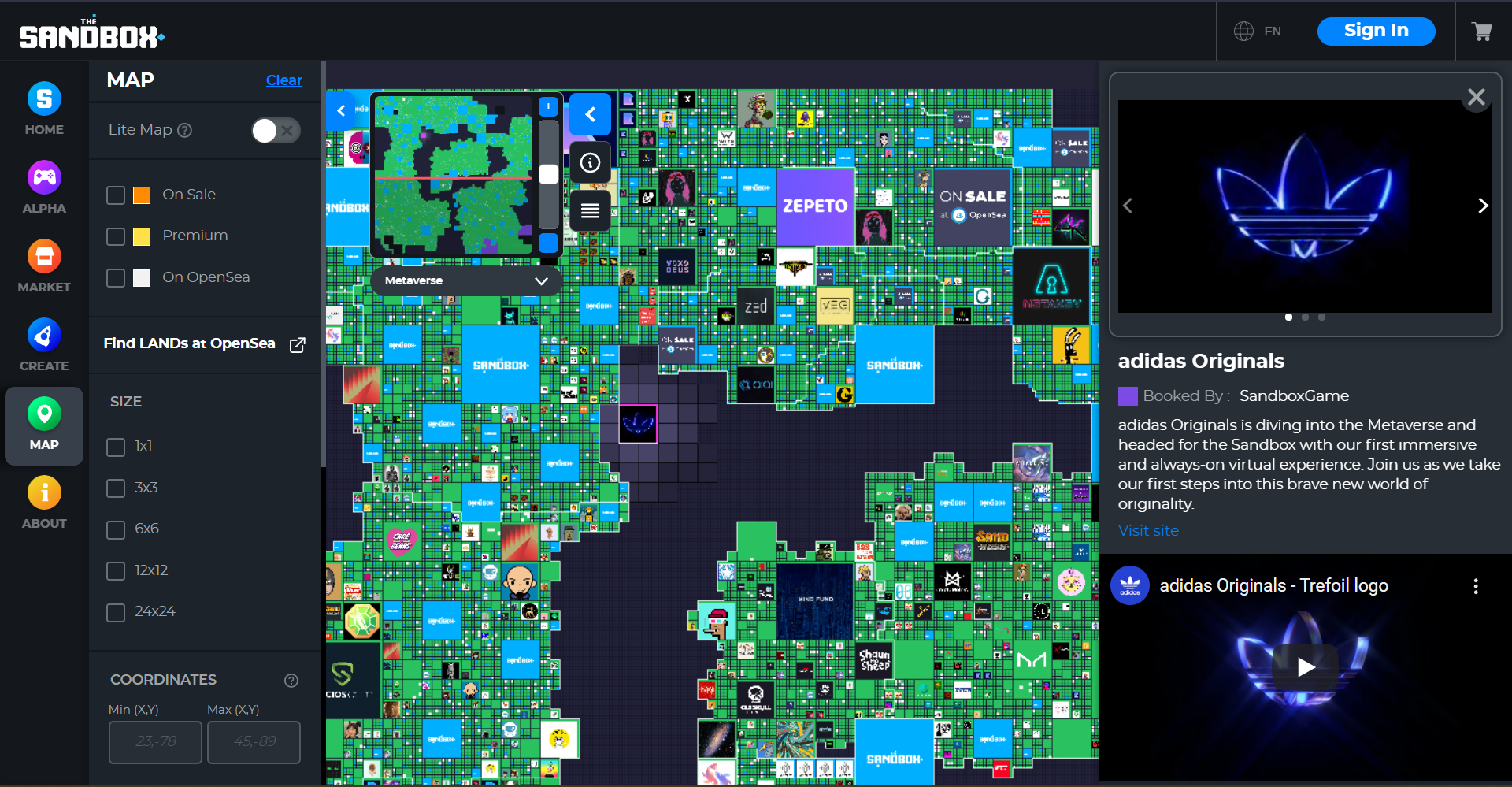 I could totally see it being a full on adidas store. Full of different NFTs that can be used to customize your avatar, house, etc... in Sandbox. Maybe you'll be able to walk in in VR and try shoes on? Getting super meta here but I wouldn't doubt at all that this is what they're doing. Can you imagine walking in and buying a pair of Yeezys as an NFT and putting them on your avatar to walk around and flex on people that can't afford virtual shoes. Can you even imagine? lol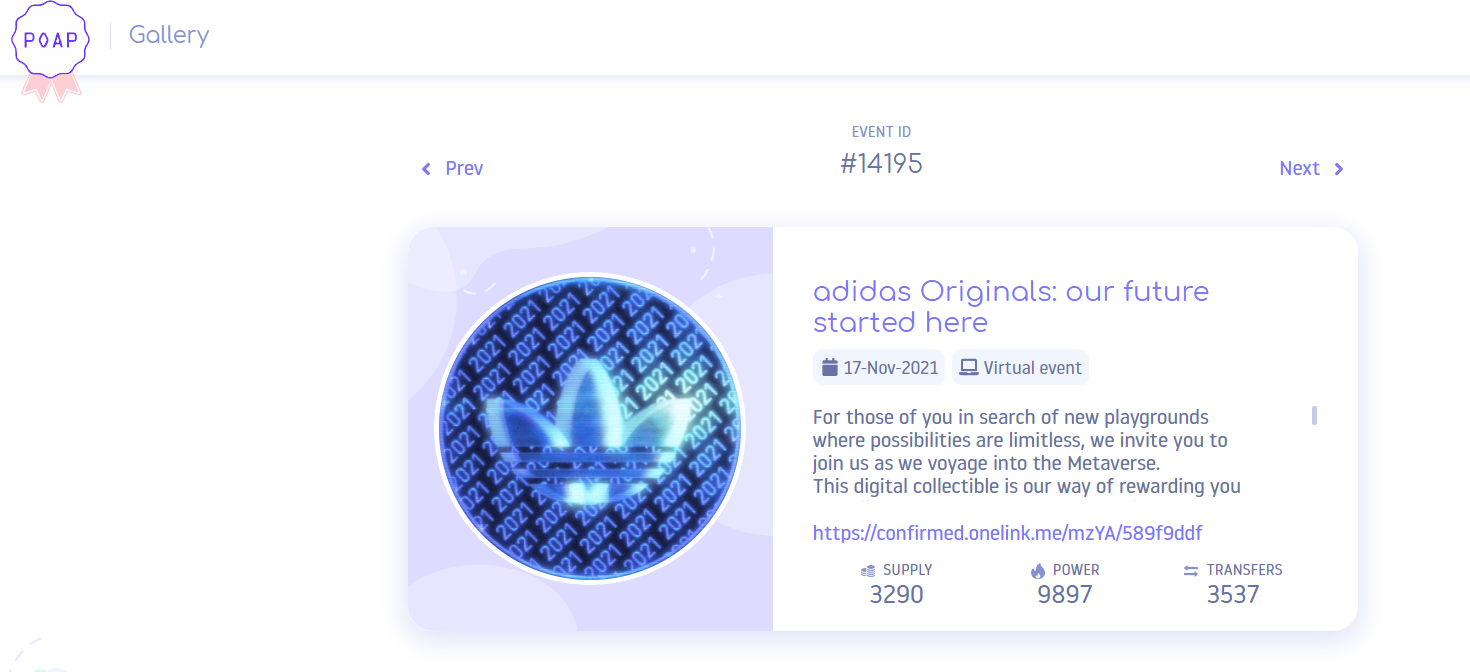 adidas also dropped a POAP token in the adidas CONFIRMED app a few days ago. Unfortunately I missed it as I don't really pay attention to shoes like I did when I lived with a friend that is a sneaker head. There's lots of sneaker heads that have no fucking clue what an NFT is and they were able to claim one right in their favorite shoe/apparel app.
What do you think adidas is up to with Coinbase and Sandbox?
lemme know
Posted Using LeoFinance Beta
---
---